Dierapyamuk Invasion 6: Bethesda
Wed. May 24th, 0150AL
Later that day, Brad and Brian were sitting in their room, watching as the rain poured down outside as Bethesda began to make landfall. It had intensified into a category 2 hurricane during the time since morning, though at the current time the main part of the storm was still off the coast.
Brad: What is going on? First two aliens show up from nowhere, and then someone else shows up asking about the Hasiq. Something's up here...

Brian: Indeed. But why talk to us? There's plenty of other people out there to talk to that would have more information about what is going on.
Brad: Yes, like the Chancellor, or other people in the government, or maybe the military. The Ruyarwni Dierapyamuk would be a good place to start.
Ruyarwni Dierapyamuk = stargate command
A thump from down the hall distracted them for a moment, leaving only the sound of the wind. However, a squeak from one of their beds caused them to turn and see Mardon sitting on it, though without Cormani.
Brad: Wha?
Brian fell over and landed on his rear just as the sound of thunder filled the room.
Mardon: Calm down, I have no desire to hurt you. I am Mardon Bacpub.
Brad: Wait, your partner, Cormani, I think, said that it wasn't the time or the place to talk, so is it now?
Mardon: Sort of. I can't tell you everything, but I can tell you some things. Cormani and I have been exploring the galaxy for 10,000 years or so.

Brian: You're over 10,000 years old?
Mardon: Yes, 10,130 to be exact.
Brad: How?
Mardon: My body is not like yours, it can live for much longer. But that isn't the point. Recently, things have been odd around here. There's been multiple wars between various civilizations or within a single civilization, or simply other oddities, for example. Also, one of the Muphridish warships has disappeared without a trace, or so they say.

Brian: Why tell us this?
Mardon: No real reason, though it may become clear later.
Brad: And what was that comment about crossdressing?
Mardon: It's because you are, at least by Ancaron standards.
Brad: Okay...?

Brian: And do you know a Misa Antacar?
Mardon: No... Antacar is our homeworld though. Odd, we've never heard of anyone with that name before, though. What did he or she look like?
Brad: She looked like a human girl, had somewhat darker skin but not as dark as Lil's is, also long brown hair, and she was wearing relatively casual clothes, but did have a skirt.
Mardon: This is odd. Sounds like he's a Nacran, the name would fit with that as well...

Brian: Nacran? He?
Brad: She also asked about the Hasiq for some reason.
Mardon: I have to go.

Brian: What? Wait!
Mardon, however, vanished without a trace and the bed squeaked again as it no longer had to support the weight of a person sitting on it. The wind outside continued, then the lights suddenly flickered before a flash of blue light erupted outside. They raced to the window to see what was going on, though it turned out simply to be the city shield activating. After several seconds the blue light faded away as the shield stabilized.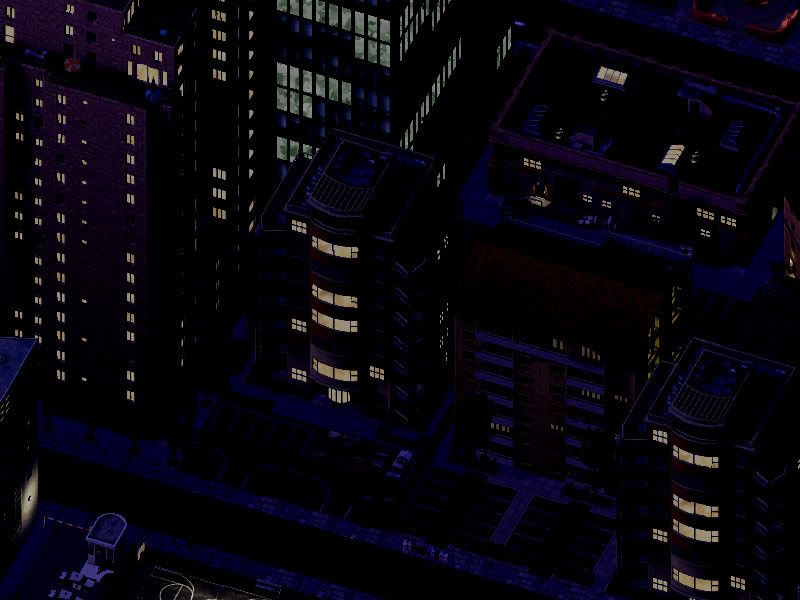 The sudden lack of the sound of wind and falling rain, combined with the still dark, almost featureless gray sky made the storm seem even scarier than it actually was.