Riverbend
Entry posted by beebs ·
165 Views
Welcome back, folks! Today we'll take a look at Riverbend! ...but first, a quick look further at the Whitemud Drive
Further north from the Terwillegar Drive interchange, the Whitemud is the end point for Fox Drive. The road provides a critical link for the west-end, Riverbend and the south-central portion of the city. You can see an unused exit at the left of the screen. This was initially intended to provide another exit access for Riverbend - Riverbend Rd. was originally planned to tie into the Whitemud at that point. However, this plan was dropped due to findings of bank instability.
You can also see at the very top right, the Whitemud Creek feeding into the Red River.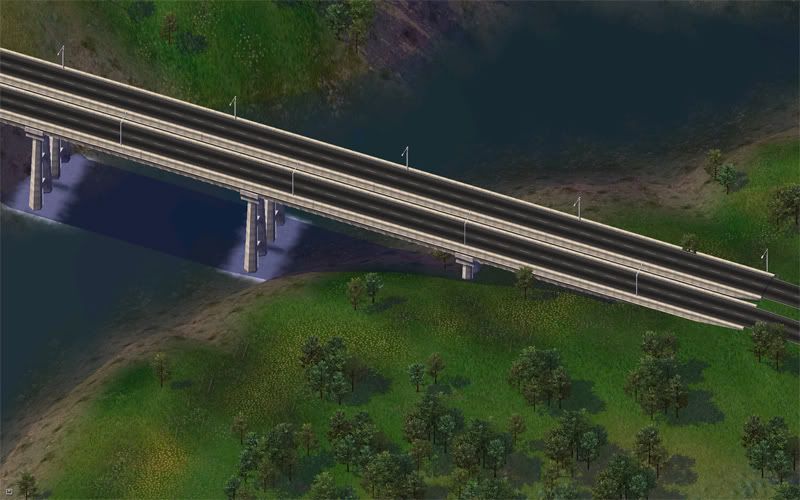 And here, Fox Drive crosses over Whitemud Creek. The entire route of Fox Drive is surrounded by spruce and pine trees, as you can see here. It's difficult to remember you're in the middle of the city taking this road.
Aaand moving just to the west of the Terwillegar Drive interchange, we get to the heart of Riverbend. This area of town has always been for the wealthy. In the older parts, as you can see here, some of the condos have become apartments, as age takes its toll - and as such the northern end of Riverbend is largely middle class - but by and large the average income of this area is $20 - 30 000 above the city average. Riverbend Elementary School and the Riverbend Pentecostal Assembly are seen at the opposite ends of this park.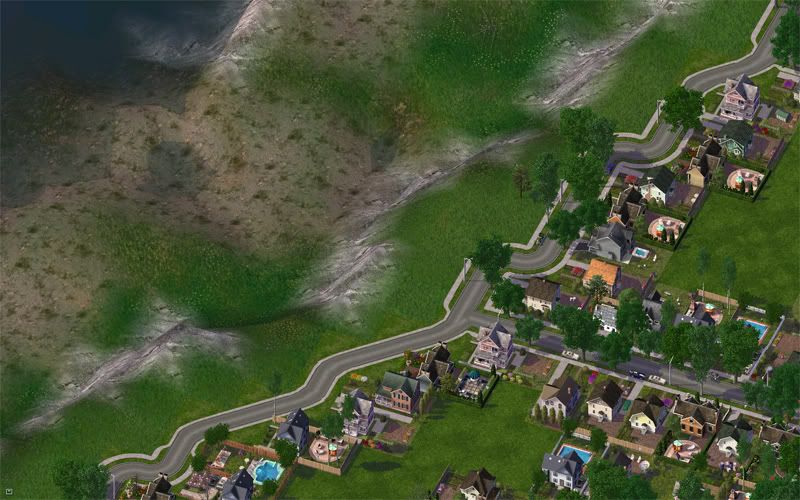 And, as I mentioned earlier, here is a perfect example of bank instability. There were, around ten years ago, homes on both sides of the road. A bank collapse found many riverbank homes falling into the river. The city is now doing annual checks of the road and surrounding homes to ensure timely warning, and with luck enough time to stabilize the bank.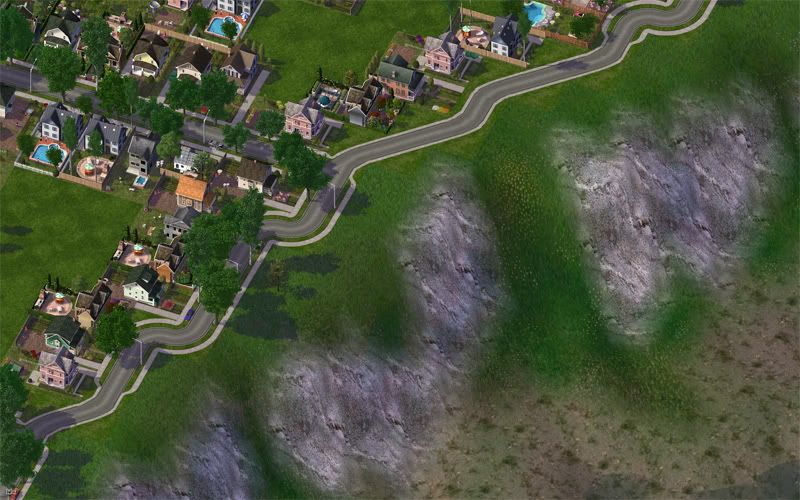 Another angle.
And, finally, here's a shot that gives you some perspective of Riverbend, in comparison to the Terwillegar Dr./Whitemud Dr. interchange.
And that's all for today, folks! Hope you enjoyed the update!