Brookside
Entry posted by beebs ·
104 Views
Welcome back, folks! Today we'll take a look at the neighborhood of Brookside.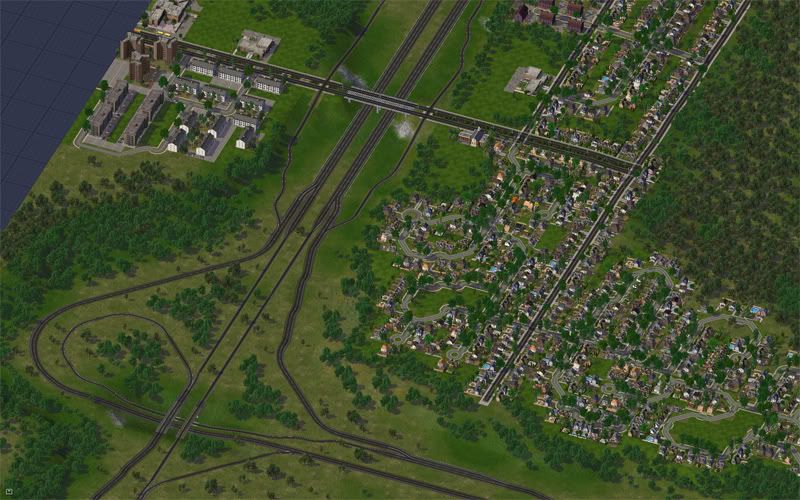 And here is an overview of the neighborhood! You can see running along the bottom, and turning northwards the Whitemud Drive. This interchange has been a pain for residents for almost two decades, with the poorly designed left hand exits and non-existant access between 53rd Ave. and Terwillegar Drive.
Oh and where are my introductory skills? Brookside is the area to the right of the Whitemud.
Here we can see Brookside Elementary School, and a local baptist church. This is actually a funny area of the city - there are many parts where you can see original plans the city had were either scrapped or put on hold indefinitely. 53rd Ave, for example, was to continue running east (to the right), crossing the creek and meeting up in Lansdowne (we all remember Lansdowne from Update 18?) The city has yet to develop this, and it's unlikely that these plans will ever be executed. 53rd Ave instead, awkwardly ends a few hundred meters after the Whitemud Drive interchange.
Similarily, this entire area was to have been built up for residential use. However, as Red River hit a long period of slump and recession, this more difficult to develop and much more valuable land was left in favor of developing farmers fields to the south. Residents today are fortunate of their expansive parkland and are currently lobbying city council to connect their neighborhood with the path system that runs through Whitemud Creek, which you can see at the top right.
On the north end of Brookside, you can see another quirk in city planning. The city originally planned for this road to made into a flyover above the Whitemud, to ease traffic congestion on 53rd Ave that would just be passing over. As development plans were halted on 53rd Ave and in Brookside, this flyover was similarily scrapped.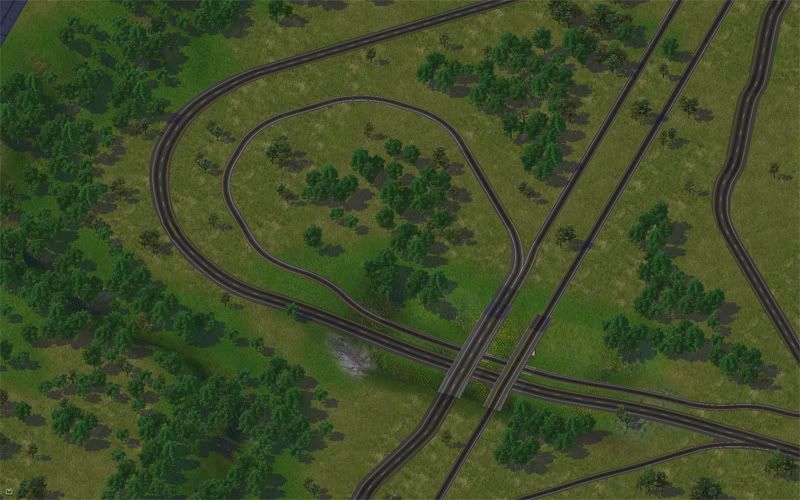 And, we saw an overview of it in the first image, but here is a more detailed shot. Terwillegar Drive begins at this junction. The city is planning a full upgrade of this road to allow for right hand exits and limited access between 53rd Ave and Terwillegar Drive.
And that's all for today, folks! Hope you enjoyed the update!