Canton... the feud begins
As the town of Favor grew in population, room to expand and build came at a premium, and a price. The economy of the town began to suffer for this reason. The town was just not large enough to sustain the demand placed on it's fishing industry. The town had no trading partners, there was not enough room in the harbor for the citizens to keep their boats, and the fish population had started to dwindle. For this, Cain and Abel decided it was time to relocate. Leaving Favor in the hands of their cousin, the decided to move southwards, to warmer waters. They brought with them the hopes of an entire population.
When a suitable place was found, Cain and Abel set up shop. They named their new town Canton. The town, as Favor did initially as well, boomed. Fishers from all over the area flocked to Canton to make a living. The expanded harbor, along with increased economic oppurtunities, led to small companies and corporations beginning to develop in Canton in a relatively short time.
Villas and mid-rises began sprouting up everywhere. Lakeside property was, as with Favor, in plentiful supply, which led to increased happiness and standard of living amongst Canton's citizens. Canton became one of the most prosperous cities in the area.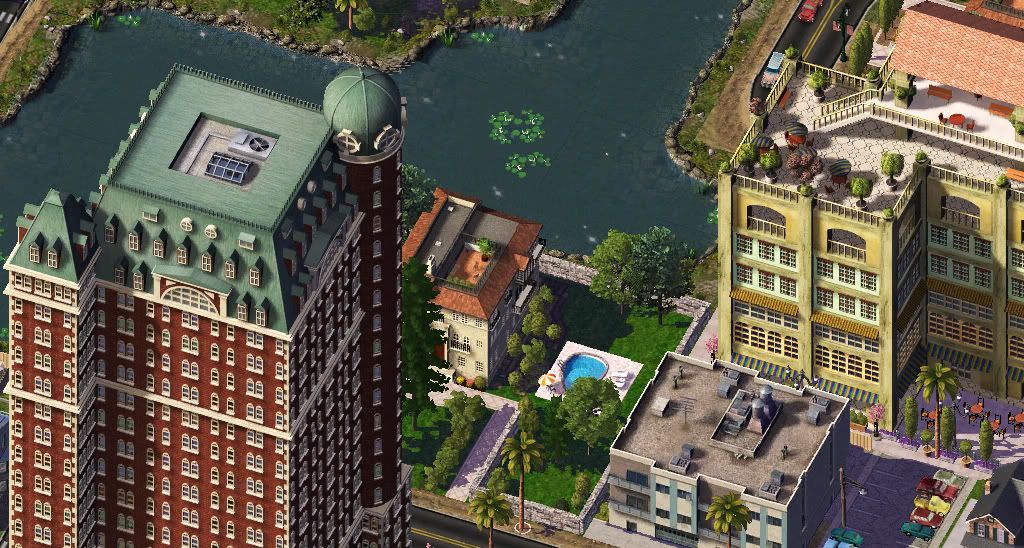 The city had everything...its own sports team, the aptly named Canton Carps, shopping a plenty, and even it's own radio station, WSIM (which prided itself on the best music of the 80's, 90's, and today).
But with this economic boom came an idealistic difference in the direction the city should go. Abel believed that this economic expansion was due to the commerce that came to the city. Cain believed it was due to the industry that came with the fishing (processing, packing, shipping, etc.) The two brothers argued about this quite often, but were always able to resolve their differences with a dip in the lake, or a stroll through the city's large public park.
But as the town expanded, the arguments became more intense, and there were talks amongst Canton's citizens that the city was being driven apart. Town business meetings, which started out as pleasant get-togethers to plan Canton's next sockhop dance, or Canton Carp bake sale, turned into shouting matches between Cain and Abel.
After a year of this, Cain decided enough was enough. He took a few industrious minded followers with him and headed out to the great blue yonder, to start his own city. Abel was not sad to see him go....