The Industrial revolution...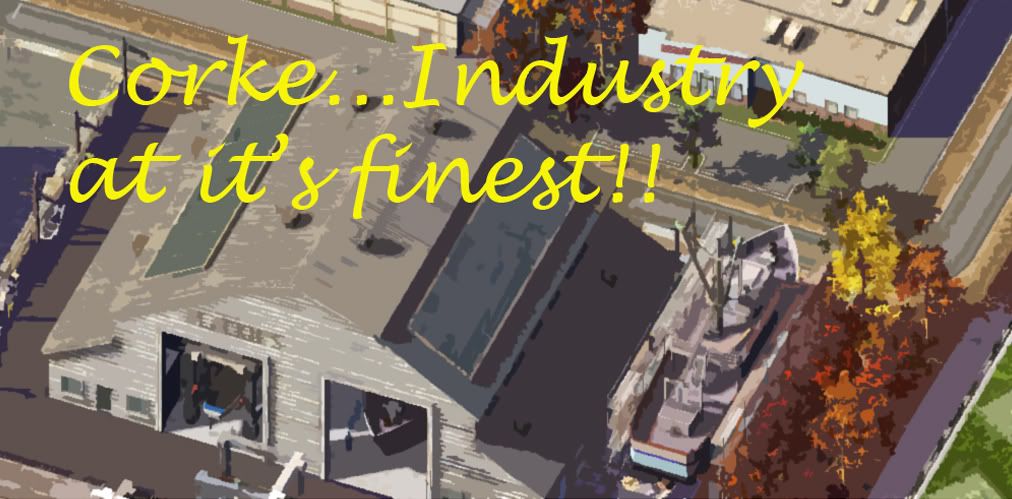 So after a week's sail across God's pool, Cain and his loyal followers found the perfect location to start their new city. They named it Corke, after the many wine corks used to plug the holes in their ship on the way over. During the trip. Cain decided it was for the best to forsake his brother, and set to overtake Abel as the leader of the region (after all, a week long voyage on a ship in the middle of the ocean leads to long bouts of liberal thinking). Cain figured he would do things a little differently though. He had grown to hate the smell of fish (and even the taste. The first thing Cain did when he made landfall is snag himself a wild Sim-boar). He decided that industry was the way of the future. So, in light of this, he cut the ribbon on his first port.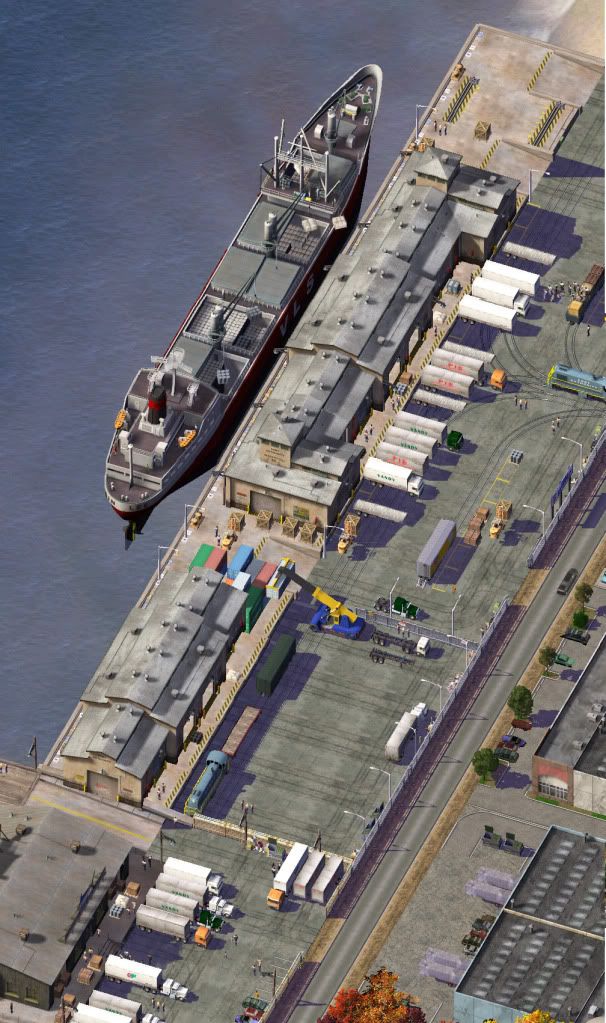 Soon after, goods started flowing in. After all, there was no room in any of Abel's cities for industrial goods, as the markets and warehouses were clogged with seafood. Warehouses started popping up all over Corke. Immigrants from all over the area flocked to Corke, longing for the readily available labor that the new warehouses and docks offered.
As the population started to grow, the city started to go through a small industrial revolution. Large manufacturing plants started popping up all over the city, casting a dark, smoggy shadow over the warehouses of Corke.

(I apologize for poor picture quality, it seems that during cropping the image was a little squashed.)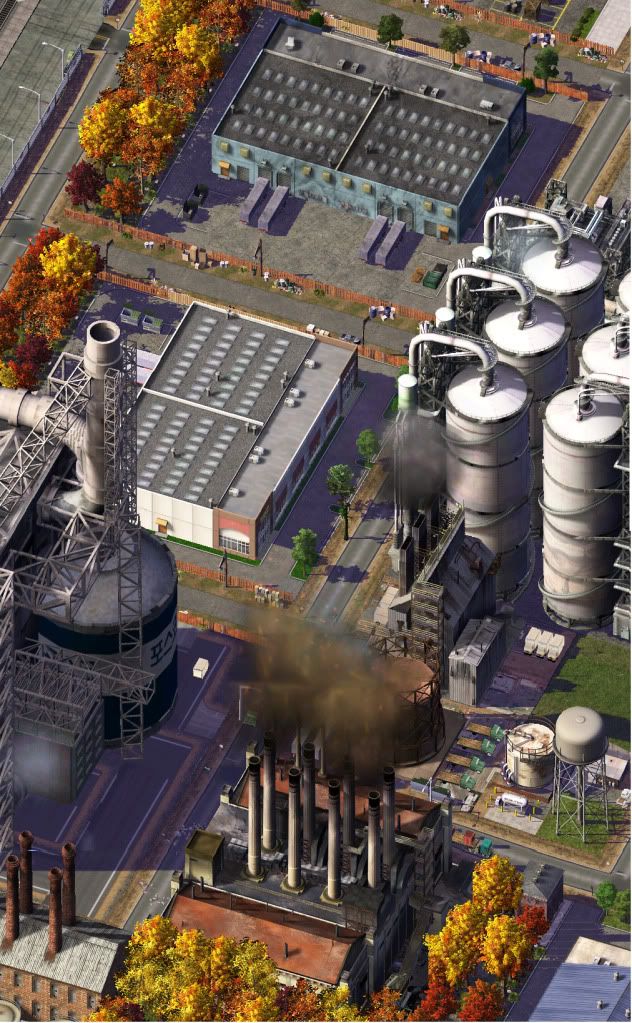 Rails also begain to dominate the landscape, as the goods needed to be shipped out at a blistering speed (demand was at a level that would make even Steve Jobs proud).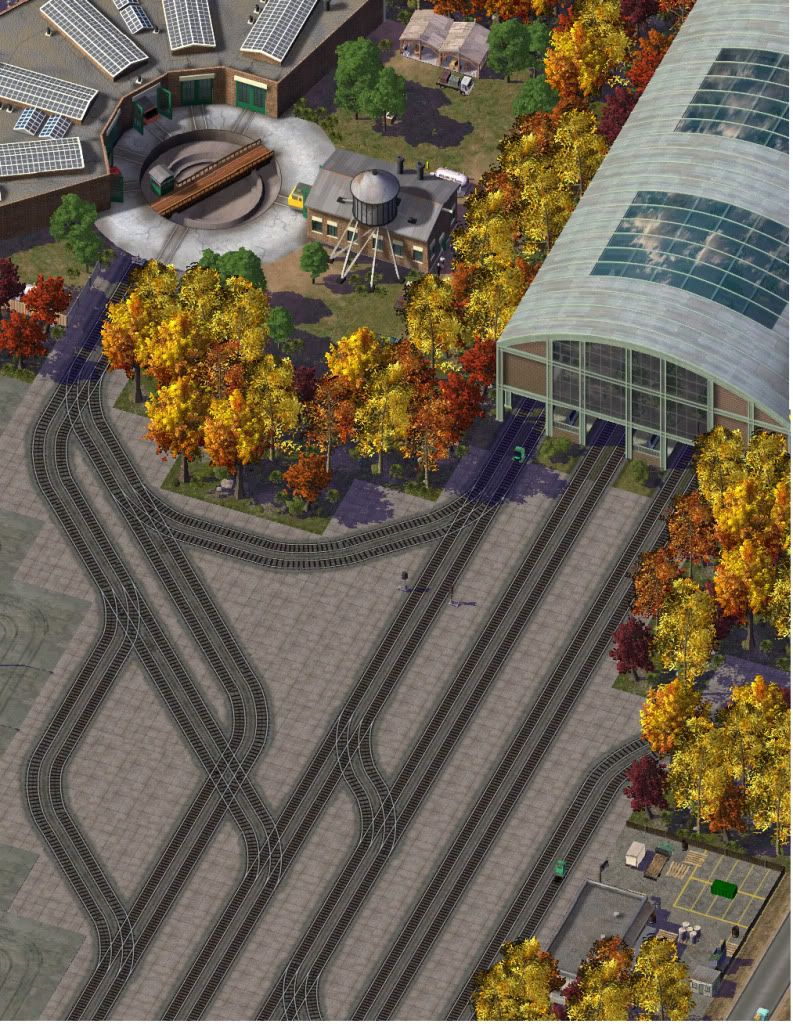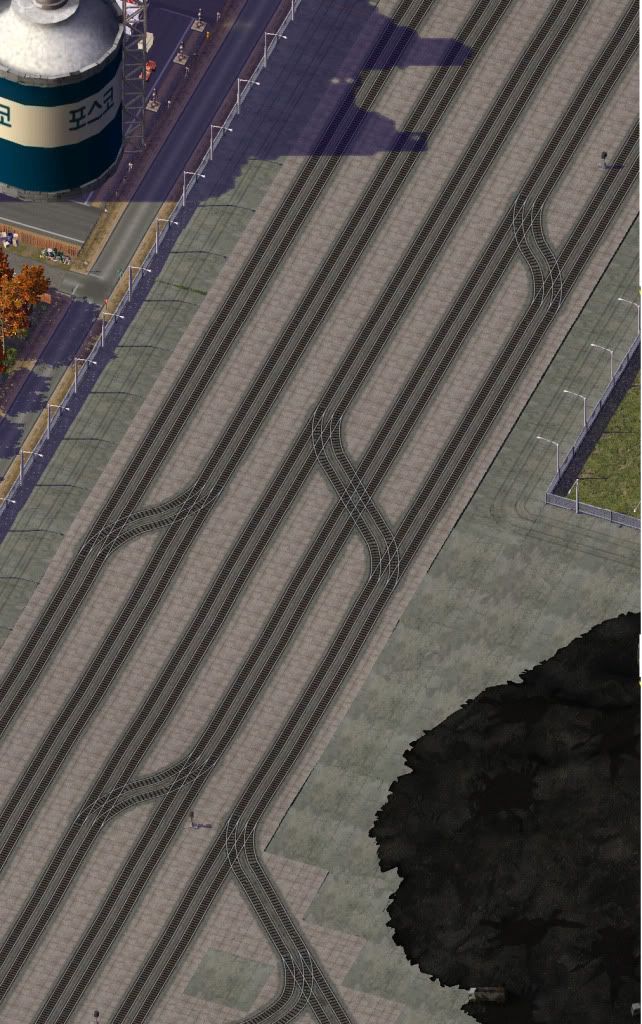 For the moment, it seemed that Cain had made the right decision in leaving his brother...