Military Spending
Entry posted by Chptrk ·
157 Views
Welcome

_

back

_

to

_

Leonhartia!
Once again, the votes are in, and it was decided to build a new barracks for Aelius. The silly politicians realized that the barracks would allow Leonia to not have to worry about defending its neighbor, and they felt foolish about thinking Leonia would attack them. They then preceded to call in master builders from Leonia to help with the designing of the new barracks. After a few monthes of construction, Aelius ended up with this.
During construction, troops from Leonia were brought in for security reasons, and upon the completion of the barracks, those troops began to instruct the new recruits.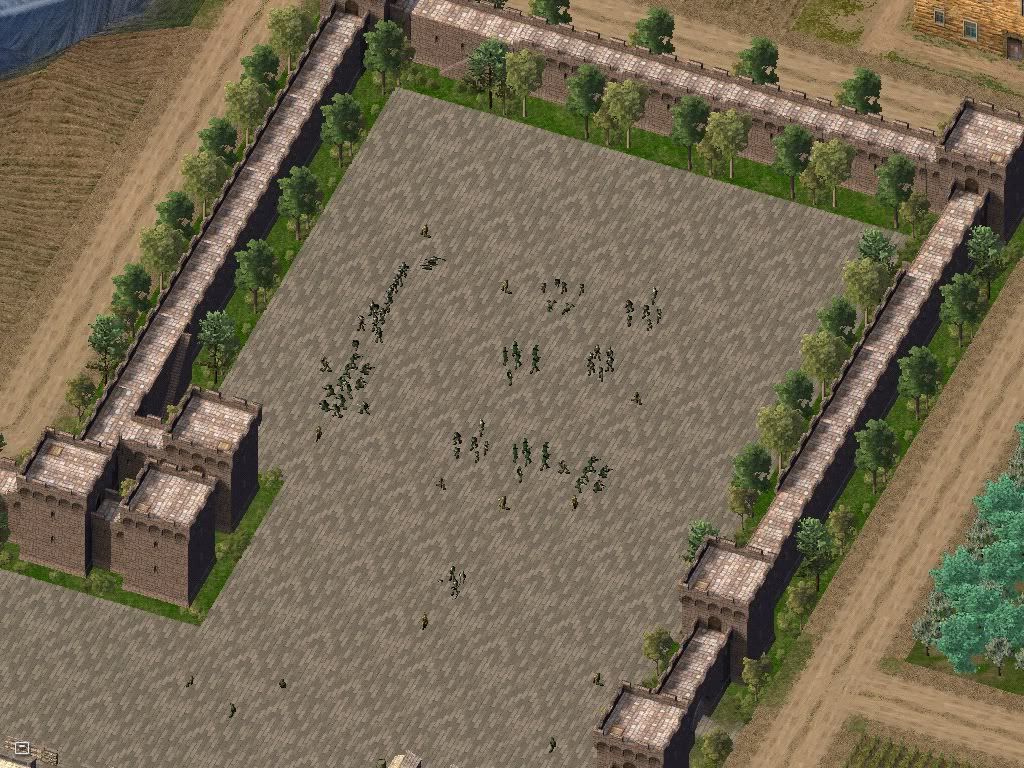 A full view of the new developments.
But this new barracks in Aelius pales in comparison to what was constructed back in Leonia a year ago. Welcome to the barracks (or maybe fort would work better) of Leonia.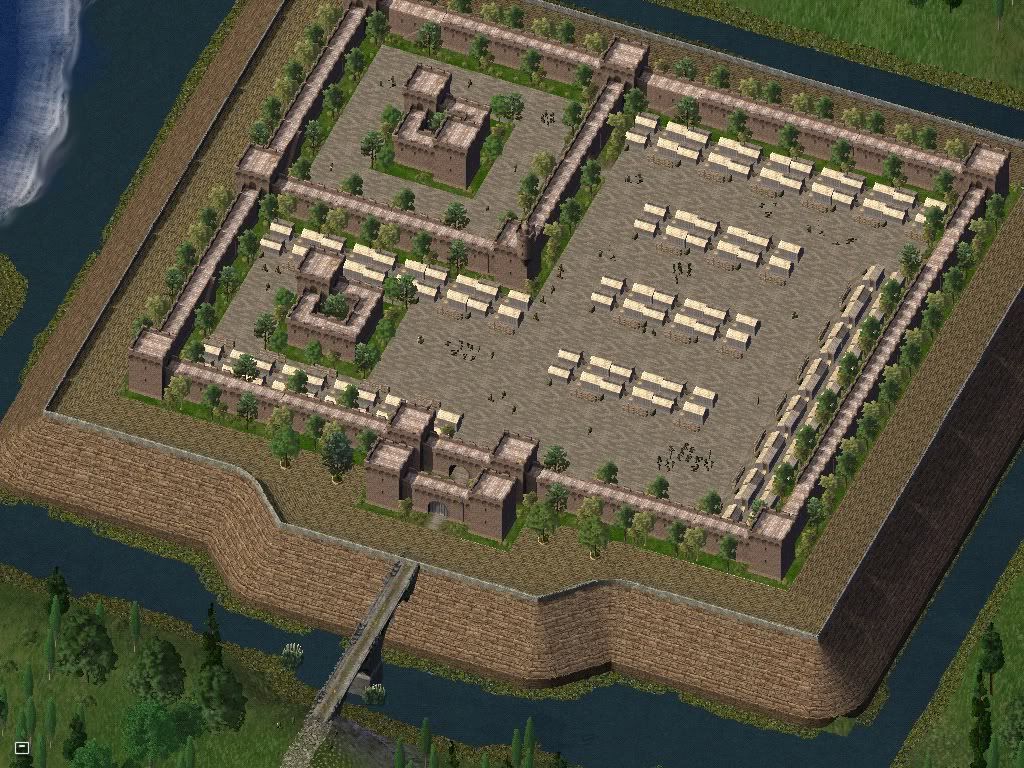 The old plans where kept, of course, but the planners realized they could use the sea to their advantage and created a moat as well.
The entrance way.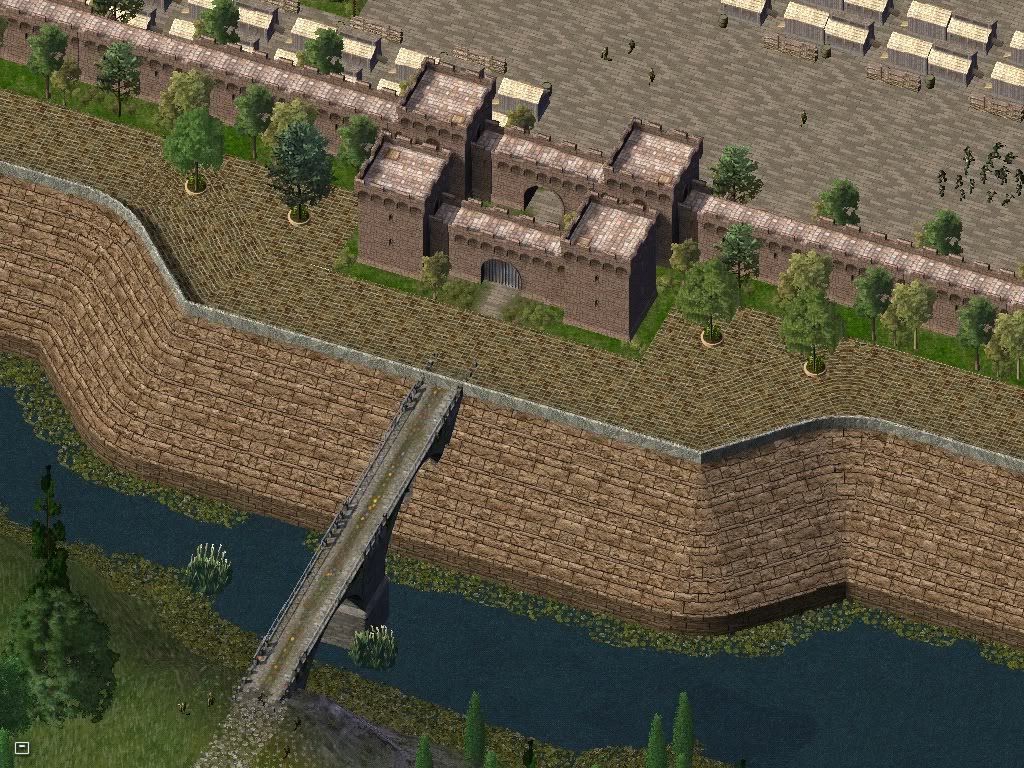 The center compound, home of the generals.
There were also some other changes in Leonia, such as the new stone streets.
And the new park area. A man by the name of Streetio Lampiero designed many of the pillars used throughout the park. A temple to Mars was built in the park in the hopes that he would help the new soldiers in battle.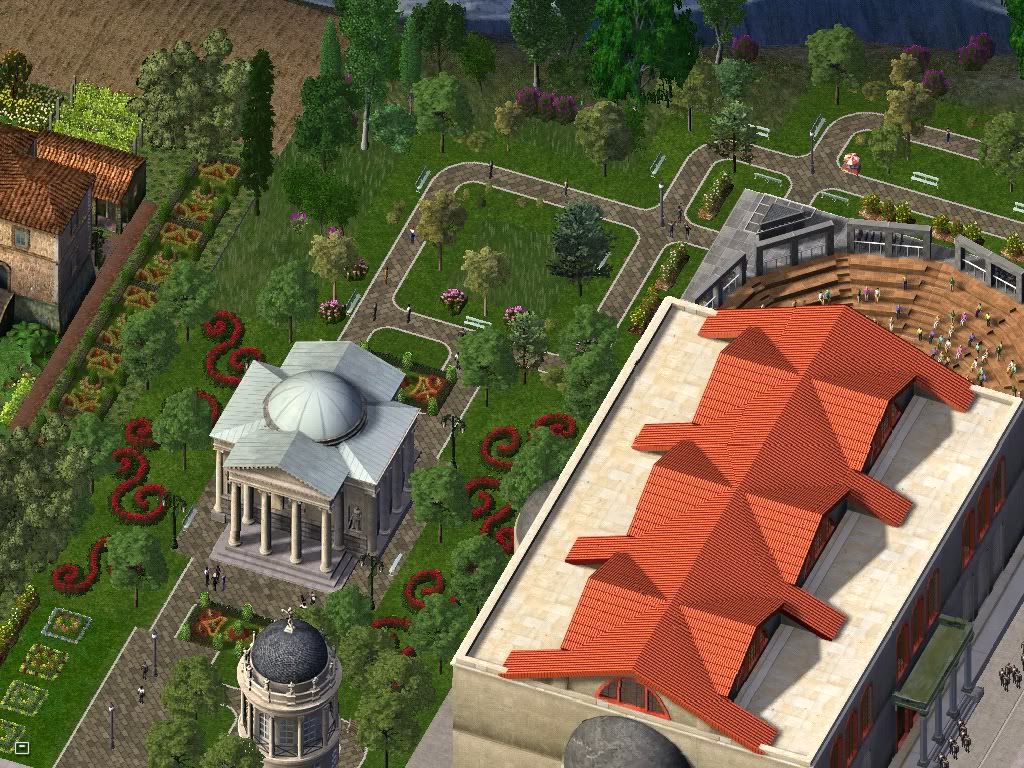 Insquequo tunc tempore!