Building Update: M
Replies
Sky Guy -
Thank you kindly and there is more on the way right now!
K50dude
-
Thanks, made the plazas myself in my Lot Editor and took a few months of trial and error. Thank goodness for NWM!
Pipishere - Thanks Pip!
Tankmank - Thanks Josh!, Also I wasn't trying to go for the regal look, but I guess since it looks that good, I'll stick with it!
Kolnikov Inc - That's a first, never encountered a response like that before
Warmessiah - Sure! I will be glad to help. The canals are from SC4Devotion and they are under the Urban Canal Set. I do believe they are by Jeronij, But I cannot entirely remember. Also the textures are from SC4Devotion as well. They are in a Texture pack I do believe.
Texan - I've inspired a user of elaborate medians! Yes! , And there is more coming right up!
Schulmanator -
School is out , and now it's time to show the work ( makes me feel like I'm back in school again...showing the work...
 ) I've been doing for the last few months!.
_______________________________________________________
EL REINO NUEVO DEL SIERRASTARINTA | THE NEW KINGDOM OF SIERRASTARE | LA SIERRASTARINTA DEL ZONTA NEWE 
MÉFAIRE ( mae-fair)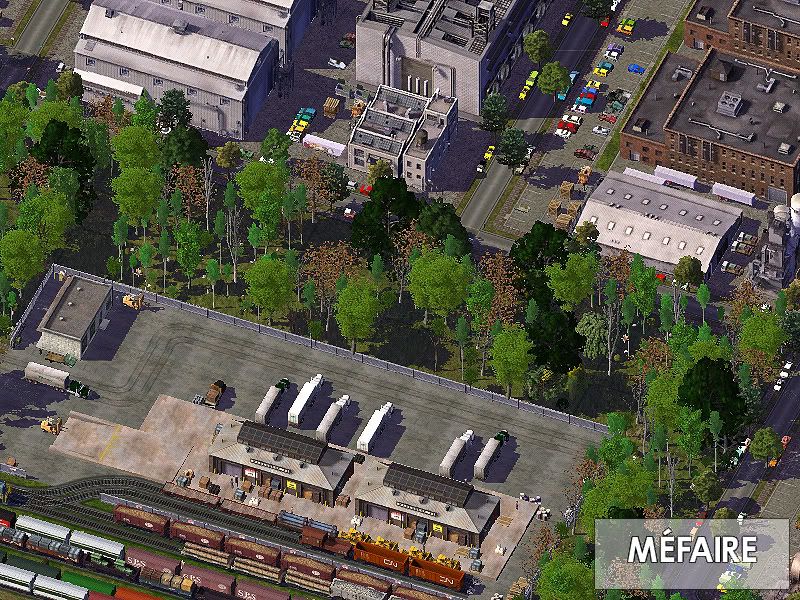 Méfaire is a industrial town located immediately to the east of Celestare. The town has been an industrial town since the 1920's since the first factories moved into the area. Since then the area has matured into a more sophisticated industrial zone with some of the tightest pollution controls in the nation.  As a result, Méfaire as alot of vegetation to mitigate the effects of any lingering noise and air pollution.
Since the 1980's the area has begun programs to eliminate the factories that were inefficient, unsafe, and produced the highest levels of airboure pollutants. Since then, there are very few emissions from these factories, however there are some that release their emissions into the air.Normally, in places like Méfaire, factories that have emissions over a certain level or consume electricity in excess have higher taxes than in areas where there are no emissions at all. Even though smokestacks still release pollutants, they are not toxic to the point where immediate danger is warranted.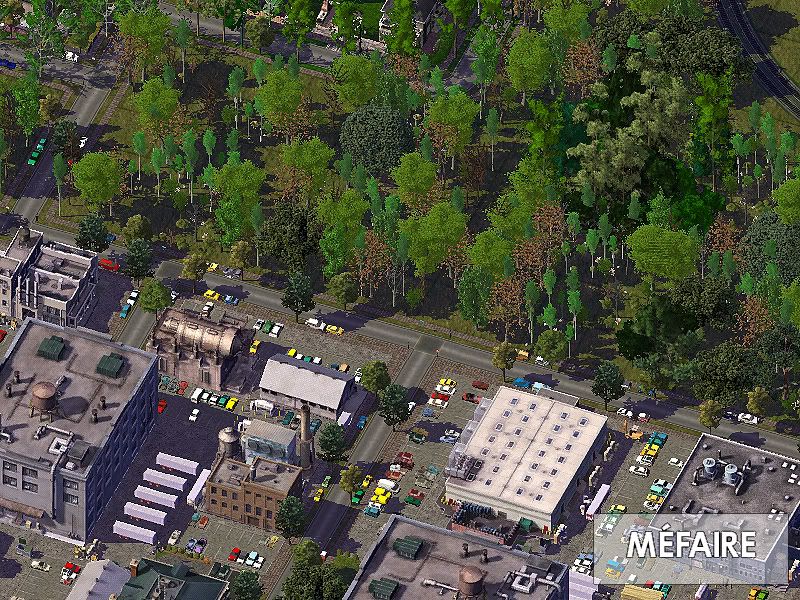 The trees surrounding the industrial area also serves a second function. It serves as a arboretum displaying trees that are found in many parts of Sierrastare as well as those that are non-native. Checks are done yearly to make sure that invasive species do not destroy the biodiversity of the plants and trees in the area.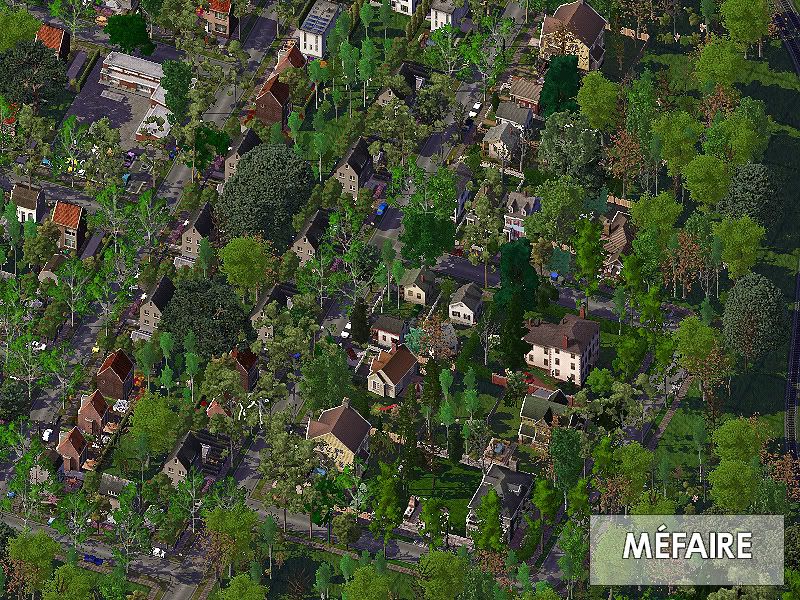 The residential areas in Méfaire are also a sight having the highest number of trees per capita in the entire nation for any town with over 2000 residents. This gives Méfaire the fame of being called " The Arbor Capital of Sierrastare " for the 20th year running.
-------------------------------------------------------
EMH
2010©