Marelles District , Joliendroit
Replies
Archean - You'd be surprised that there isn't alot of wildlife roaming around in this area other than your typical birds and squirrels. There have been a couple deer here and there, but nothing too major.
Monay - 
I got the sheds from a prop back at SC4Devotion. But I'm not exactly sure which one I got it from. I'm sorry :-(
Monay2 -
And the trees being crowded like that came from a combination of methods. Plopping trees in mayor mode along with lotting them onto the lots with houses or woodland lots by themselves. The trees on the street came with the JRJ Street Side Mod, which I've had for a long time.
Ecoba -
Thanks! , Even though I've been here once or twice every few weeks, I still try to keep up. Sorry, but interships don't wait a beat and 12th grade is right around the corner.
Drummaster4 -
You can almost never go wrong with greenery as I say! Thanks! :-)
Retep Molinari - 
Part of the reason my ratings are kind of low is due to me not being here alot! But I will work my hardest to improve on this!, Glad to see you like Sierrastare!
Tankmank -
Indeed! Sierrastare is known for it's industrial areas  paired with it's woodlands. It's required by our laws actually!
Guibanez -
Thank you kindly! :-)
_______________________________________________

THE NEW KINGDOM OF SIERRASTARE |= =| LA SIERRASTARINTA DEL ZONTA NEWÉ
THE MARELLES DISTRICT -|| ||-  THE CITY OF JOLIENDROIT
The Marelles District of Joliendroit is the most populous area in the Joliendroit metropolitain area. With over 100,000 people, over half it's area is dominated by railways and parklands. In addition to that this area is home to one of the oldest churches in Sierrastare and possibly the southern portion of Africa.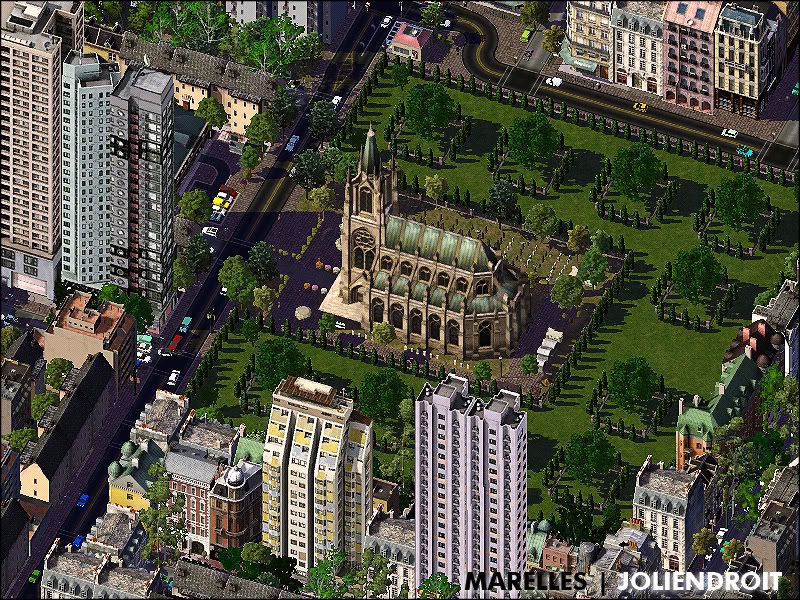 Our Lady of Benevolence Church was originally built in 1620 as the city of Zedentwa ( the ancient name of Joliendroit ) in order to allow the traders and their families a place of worship. After 390 Years it has undergone 11 renovations and 1 rebuilding after extensive smoke damage from the Great Fire of 1754. Over the years, as the city has grown out, there has been a problem trying to keep the church a landmark that is protected by the government. During the 300th anniversary of it's opening on April 9th 1920, the church was given protection status. Paperwork regarding it's protection status was destroyed in the 1970's by the dictatorship regime and during the 1980's heavy amounts of high rise construction went on around it. In 1992 it regained it's protection status and is preparing to undergo another renovation for it's 400th anniversary.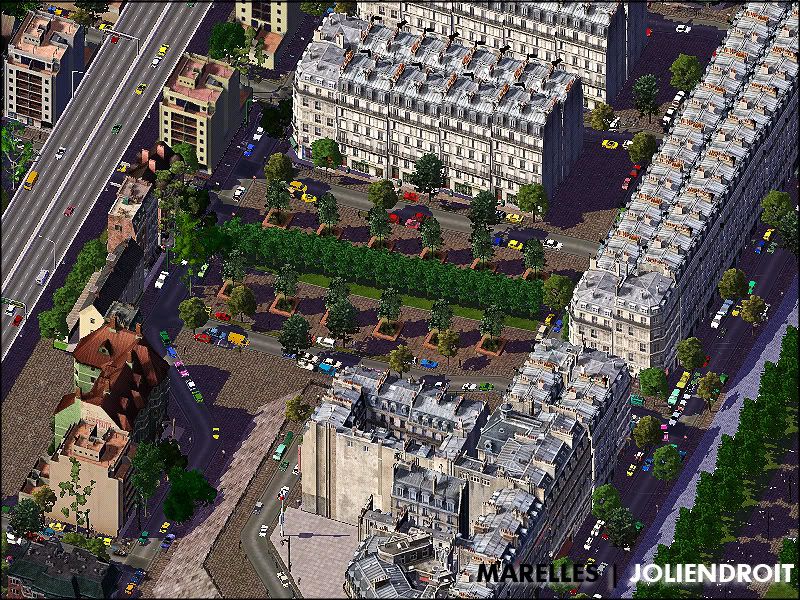 The Artimean Stairs is a neighborhood inside the Marelles District that has been built on terraced hills. This area didn't become fully developed until the 1920's and before complete development, the land was covered with trees along with a smalll lake. Since then the lake has been dispersed and the construction has taken presedence over the landscape. During the 1950's , a ring road was built marking the city boundary during that time. As a decade passed , the ring road became a elevated highway by 1965 and hasn't recieved an upgrade since. Even though the ring road hasn't recieved a major upgrade in over 45 years , it remains a marvel due it's engineering complexities. The highway had to be built through neighborhoods, over railroad tracks, and major roadways. The space restriction was so tight that in some instances , the highway came within a mere 4 feet away from houses. Since then, most older developments of the sort have been demolished and moved closer to the street.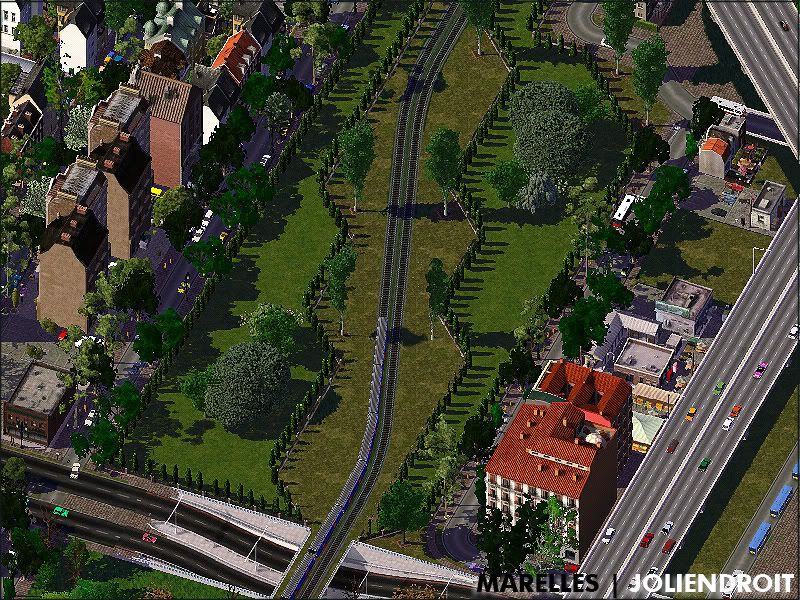 The Joliendroit Commuter Lines bobs and weaves throughout the district of Marelles through a series of tunnels, switches, underpasses, and overpasses. Even though the system was in place since the 1910's, most of the newer aspects didn't arrive until the 1980's when the economy was jumpstarted. Since then most of the original works around the railways have been beautified and improved upon. Presently, SNR ( Sierrastare National Railways ) in partnership with JCL ( Joliendroit Commuter Lines ) are undergoing a complex review of the system which may involve cutting some of the services to underused stations along with repairing or removing lines and branches deemed obselete.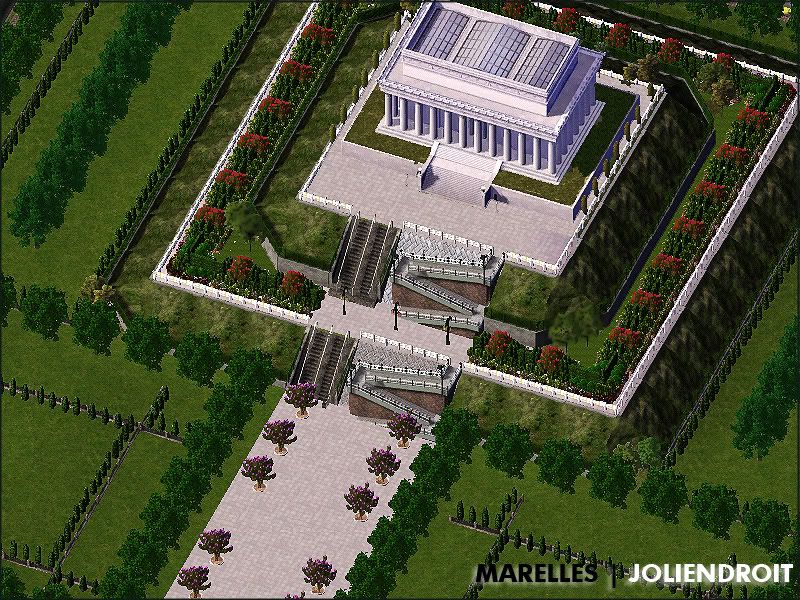 Le Memorialé de Toussaint is considered to be the final resting place for the king who overthrew his brother in on the New Years Eve of 1979 , and bought the country to prosperity and fruition in the 1980's. Toussaint Redstone and his wife, Queen Gracea Redstone were laid to rest here after a car accident on Sierrastarin Independence Day 1994 ( May 28th 1994 ). They were buried in Celestare originally however. But they were moved here in 1996 , when the memorial was completed. Daily over 80,000 people come to visit Toussaint and Gracea , leaving messages,cards, flowers, and the occasional prayer. Yearly , on May 28th, HRH Claudiya Redstone and her sister HM Queen Daiowne Redstone have a private visit between the hours of 10am-12pm to have time to remember and leave gifts for their father and his wife.
- 
EMH2010©