Schulmania is Soliciting...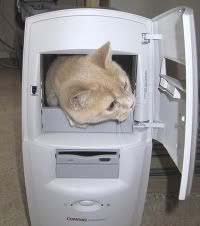 Schulmania Solicits Your Involvement
An Unprecedented Opportunity to Contribute
A pivotal upcoming Schulmania update will feature assorted pastoral areas - rural, nature and farmland. I thought it would be kind of nice to get a variety of scenes and give Schulmania's readers a chance to see their own work featured in Schulmania. So, for the in-game pictures for this special update, I am accepting submitted pictures of SC4 content that you have made and will incorporate them into the update.
Interested? Here's what I would need to get your work featured:
1. A picture no larger than 800x600 of in game content
2. The picture needs to feature NO motor vehicles (they can be painted over) and NO roads with lines painted on them (streets are OK)
3. Non-modern buildings... you know what range of styles works.
4. PM me (don't post - we don't want to tip our collective hat about the content, do we?) the direct link URL to the pic (not the IMG code)
What you get in return for your submission is to have your picture used in the update and have your name and/or CJ alluded to in the update associated with the picture you provide. If you are interested, feel free to PM me a picture or two for me to include. I will start composing the update in about a week. So, submissions will be taken until the 14th. I am curious to see what you might want to include in a Schulmania update - and how I will tie them all in together.
While you are marinating on this, be advised that a SUPER JUMBO Schulman Day update is in the works. So, brace yourselves for a Schul-tacular Schul-vaganza!
---
Our Schulmania site visitors:
Thanks for coming!