Update: Karllstad Industrial Park And The Town Of Mehavhelar
Update: Karllstad Industrial Park And Karllstad Mehavhelar Newport.
Back to preview another update!!,in this update,i will be showcasing UIT's new completed port,Karllstad Mehavhelar Port,or better else known as Karllstad Newport.The port commence construction in the mid 90's in order to meet future demands in cargo and sea freight capacity,due to the cramped Riederwald Port,which is UIT's first and oldest port,aging at 120 years old.The port has gone through many engineering challenges especially when it is build on artificial islands reclaimed by the Port Authority Of Gustavo Carranza And United Islands Territories.
Located in the Klang District, it was the 20th busiest transshipment port (2006) and the 21th busiest container port (2007) in the world. It was also the 28th busiest port in terms of total cargo tonnage handled in 2008.Storage warehouses located around the port's entrance,is one of the biggest in the world in terms of handling imported and exported goods into the country,and today the port reigns as the modern face and the successor of its past,the Port Of Riederwald.
Basic Statistics: Area: 199.8 km2
                       Elevation: 83 - 295 m
                       Population: 36 984
                       Density: 1011 - 1396/km2
                       Urban: 36 900
                       Metro: 84
Other Information: GDP/Nominal: 2007: € 13.7 billion
                                                2008: € 27 billion
                            Postal Codes: 63100 - 66000
                            Area Codes: 90
                            License Plate Code: ÐR-KIP
                            ISO Region: DE-KPAT
                            HDI (Human Development Index): 67 % (Medium Developed)
                      Awards & Achievements: Best Port Of UIT
                                                                 Best State For Heavy And Medium Industrial Development
To begin,here are the pics...
Karllstad Industrial Park And Newport with Mehavhelar Town overview.
Cargo ships approaching the seaport.
Pier 3 with cargo activities going on.
Pier 2 overview.
Various industrial warehouses located along the port's coast.
Pier 2 facing Pier 1.
A cargo ship at Pier 3.
Storage facilites and the port's docks.The brown land barrages is placed there to note that the land elevation level of the port is much lower than land level of the industrial and town district behind it.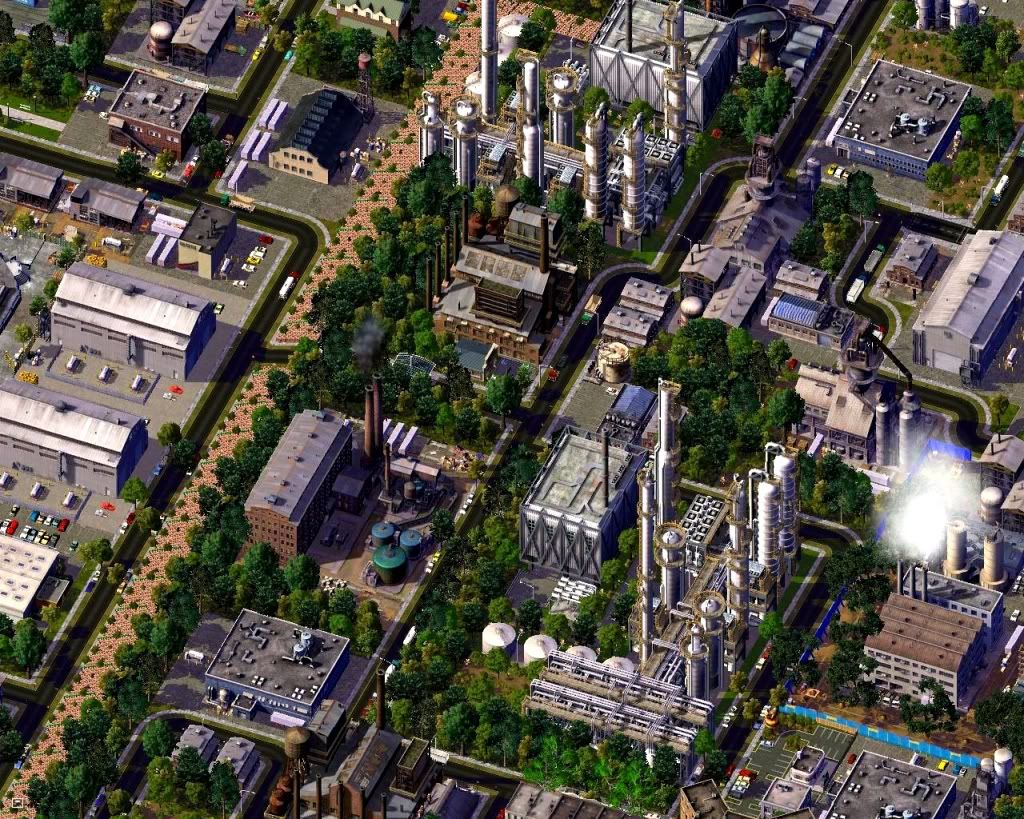 Factories located along the port's entrance.
Industrial factories facing the coast.
Leaving the port and entering the Karllstad Elevated Skyway.
Housing projects and suburbs being divided by the Karllstad Elevated Skyway.
Suburbs and the industrial district separated by the Skyway.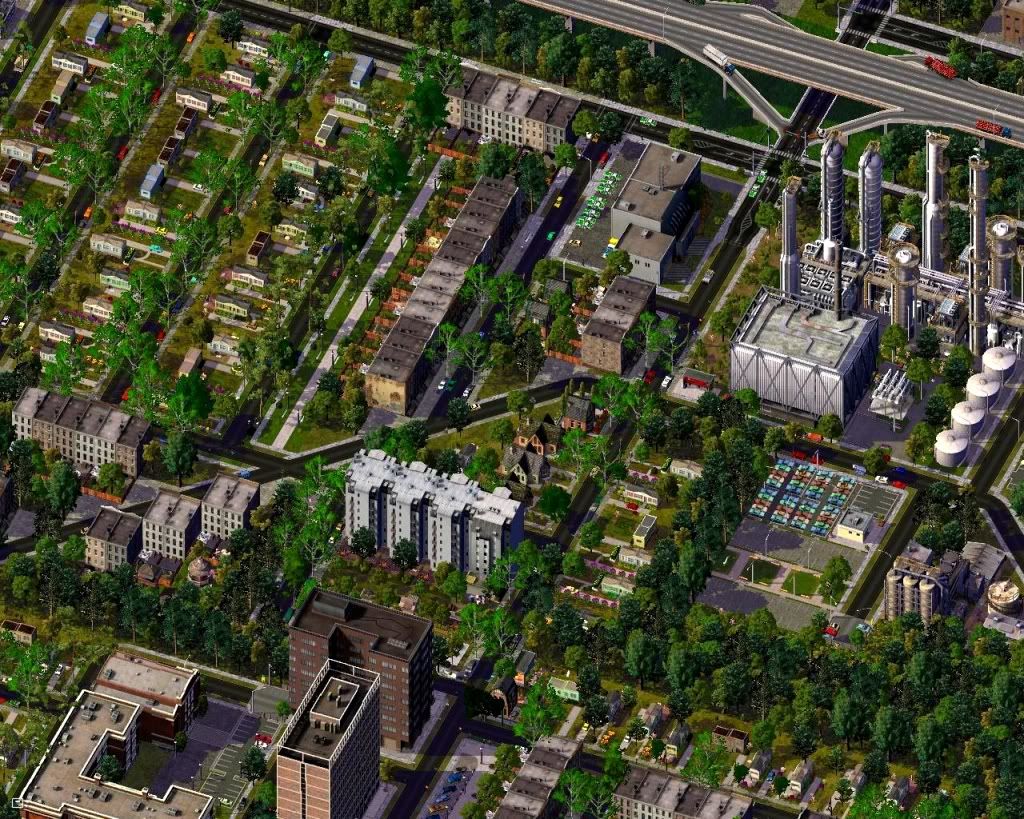 Low wealth apartments and houses located around the residential district of Mehavhelar Town.
Suburbs around in Mehavhelar Town.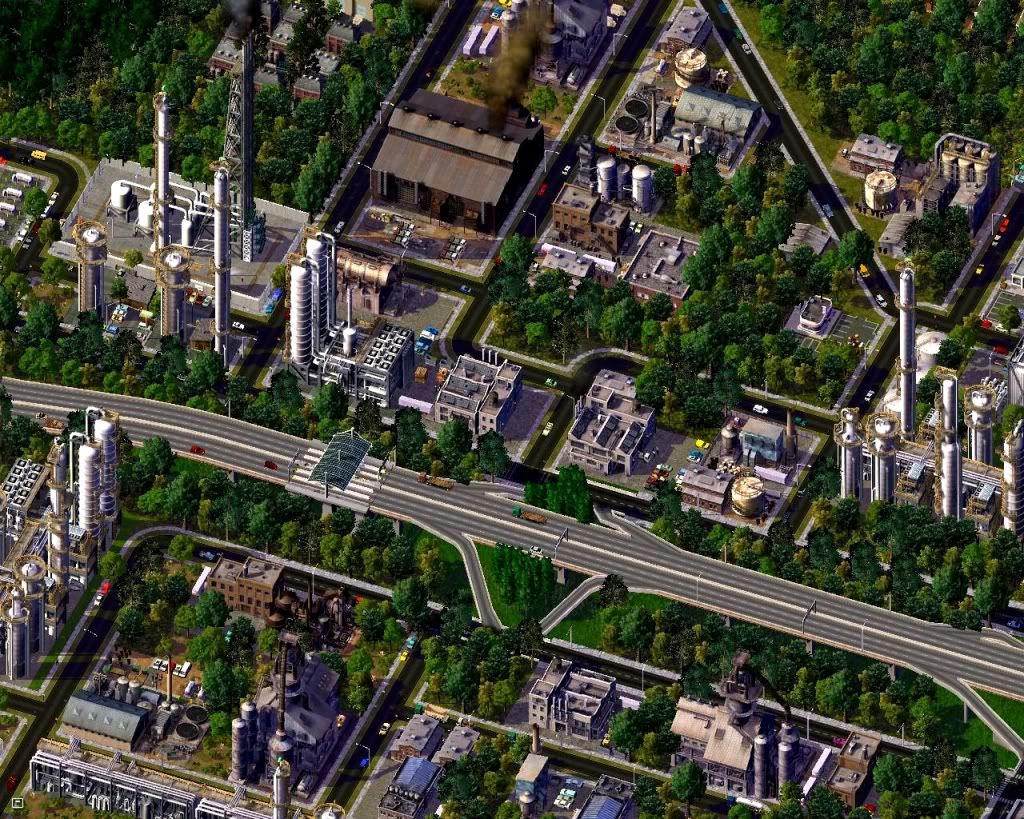 Leaving Karllstad Industrial Park and heading towards Eugenesville in The State Of Gustavo Carranza.
Karllstad Industrial Park at night.
Thanks for stopping by and do enjoy the update!!
Comments and reviews appreciated!