News Update: Karllstad Mehavhelar Port Completes
Berlina-Zenhofsviertel Daily News
          World Economic Forum To Commence Soon -Page 12   
A New Port For A New Future
-Page 31
Current Temp: 7 C (Sunny)   Date: Thursday,19 November 2009            € 0.70   Please recycle to save the enviroment
Karllstad Mehavhelar Port Is Now The Biggest Port Of The United Islands Of Territories.
Wednesday 1440 pm- The Karllstad Mehavhelar Port,which is better known as the Karllstad Newport,is now the largest port in the United Islands Of Territories after a 8 year construction period after the Port Of Riederwald which is located in the Borough Of Khelkeimberg,which is now the second port of the country.Karllstad Newport was designed to handle future demand needs have passed through many engineering and building technologies,there are 3 major piers which a single pier can handle 4 mega container ships.Ranging from the piers,the port is surrounded by newly build industrial warehouses and among the biggest in the world in terms of storage to handle imported and exported goods.Once a vision on the countries redevelopment plan,the port wasnt fully completed and remained on hold for a year during the 1997 Asian Financial Crisis which looms most projects in UIT to a halt,but today it is the main getaway to the world in shipping and sea freight in the country,replacing its successful predecessor,The Riederwald Port,which is nearly 120 years old.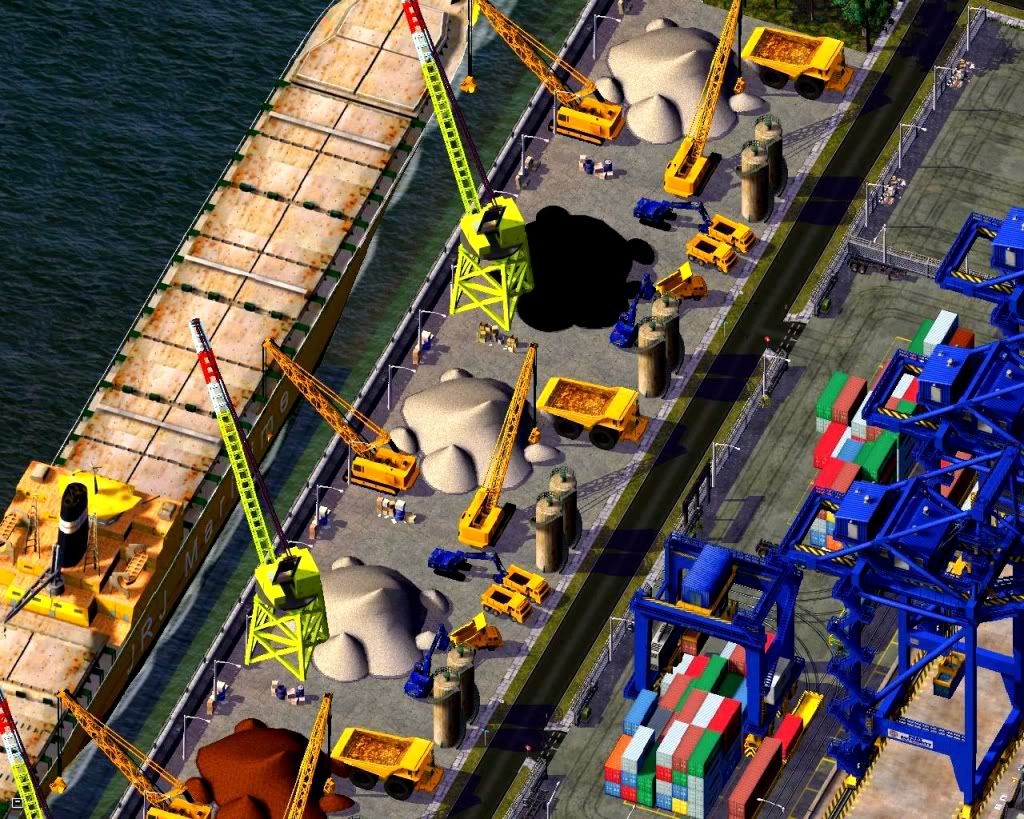 Pier 3 of the newly completed Karllstad Newport in UIT.
Catch a update soon about this newly completed port!.
Comments and reviews appreciated!!