Santa Leon
First of all, I'd like you all to go see how I fixed up Carife. I gave it more of a Barcelona feel, as that is one of my favorite cities ever. However I was also inspired by island of Malta's capital, Valletta.
Anyways, I'm back with Mesias. I decided to go back and fix things, and I'm very pleased with my results. I know I've probably made and remade this city millions of times, but this time I'll try to not let my OCD-ness get to me.
I definetally like it like this better, with a Havana-style beach promenade and the same peninsular colonial quarter. Okay, let's get on with the update now!
Santa Leon, like many centuries old colonial cities in South America, has an old quarter filled with beautiful colonial buildings. The old quarter is located on a peninsula near the CBD, and is generally the busiest part of the city on the weekends and during the Summer, when thousands of sunburned Europeans, Americans, Canadians, and East Asians visit, carrying their camcorders, digital cameras, and confusing maps. Of course most of the businesses in this old part of town cater to the tourist industry, one of Mesias' most profitable industries... such as souvenier shops selling fake plastic "crafts" made in a warehouse somewhere in Pakistan. There are some actual craft shops, however they are very rare.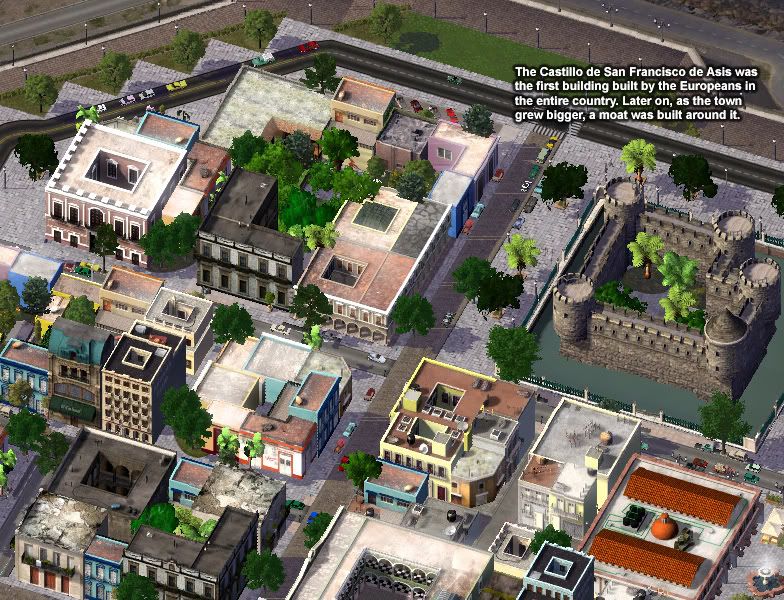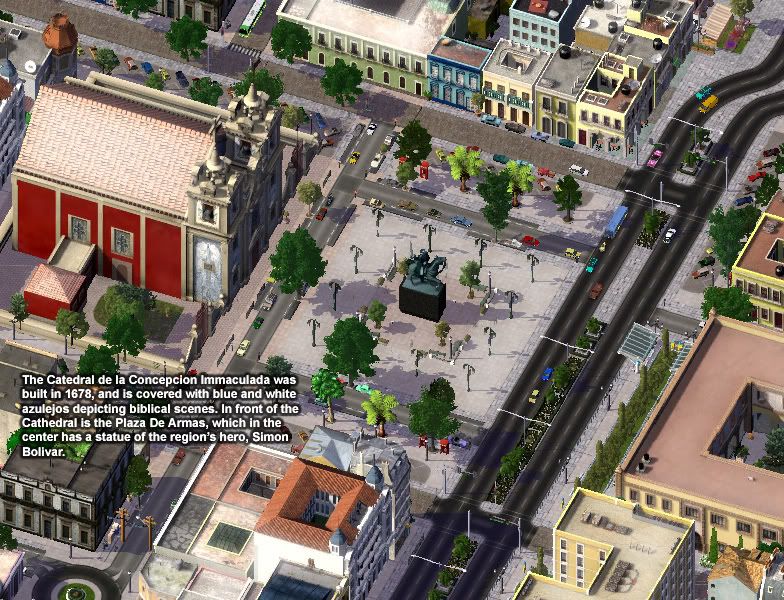 At the bottom part of the mosaic is where the old quarter ends and Modern Santa Leon begins - on the Eduardo Duruelo Avenue, which passes along the waterfront as well. You can see a large building with a veranda at the bottom right of the picture... that building is the city's Produce Market. There is another market located at the north of the mosaic next to the fort, but that market caters almost entirely to tourists.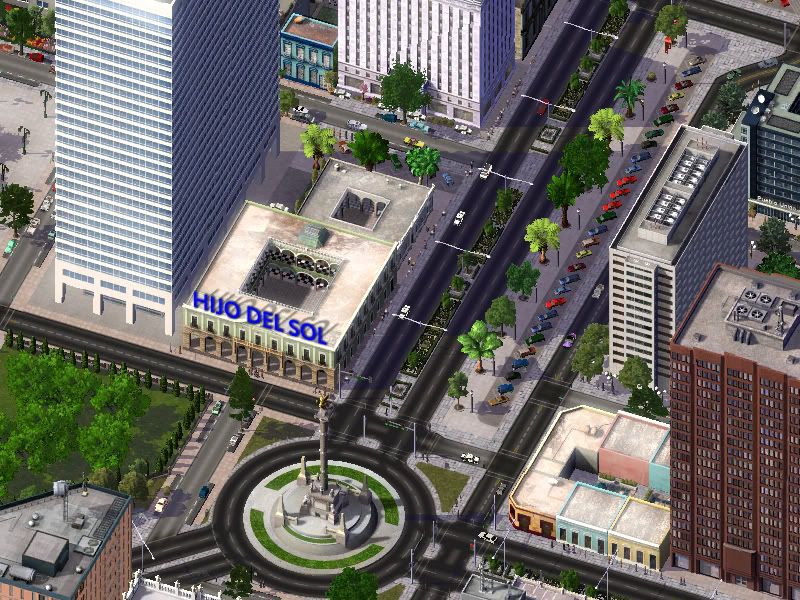 This is the center of the entire city, the Circulo de la Indepencia, with a large monument in the center of the roundabout. Nearby you'll notice the "Hijo del Sol" building, which was the old heardquarters of the Hijo del Sol Rum company since the 19th century. Now of course they have a much larger office building nearby, but this old building is still used as a large store of theirs. Now let's take a look at the area along the waterfront.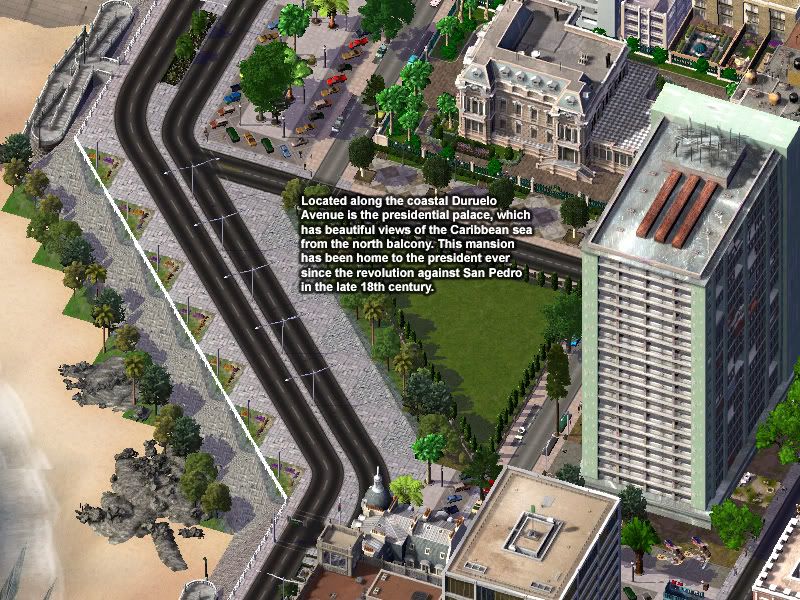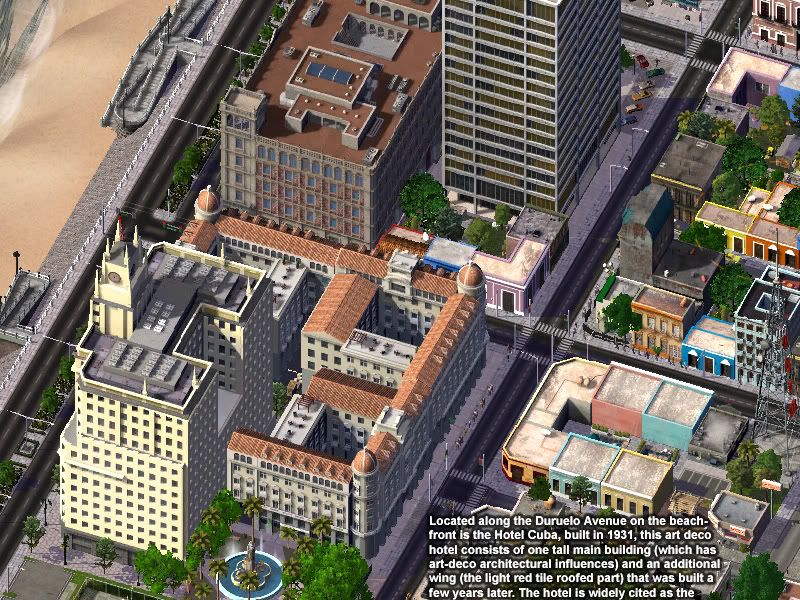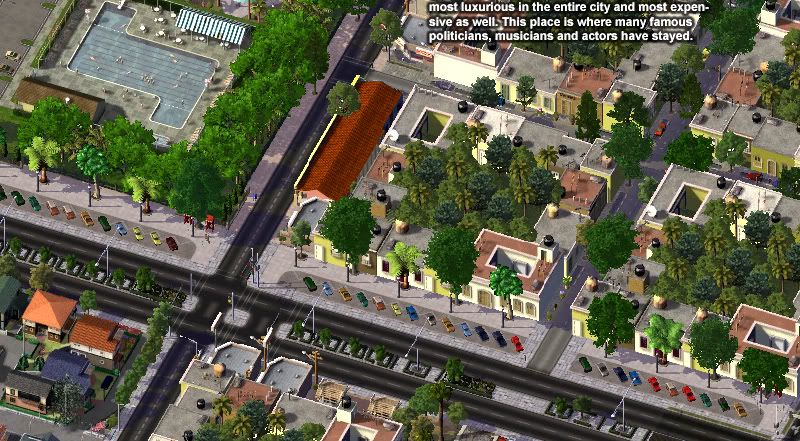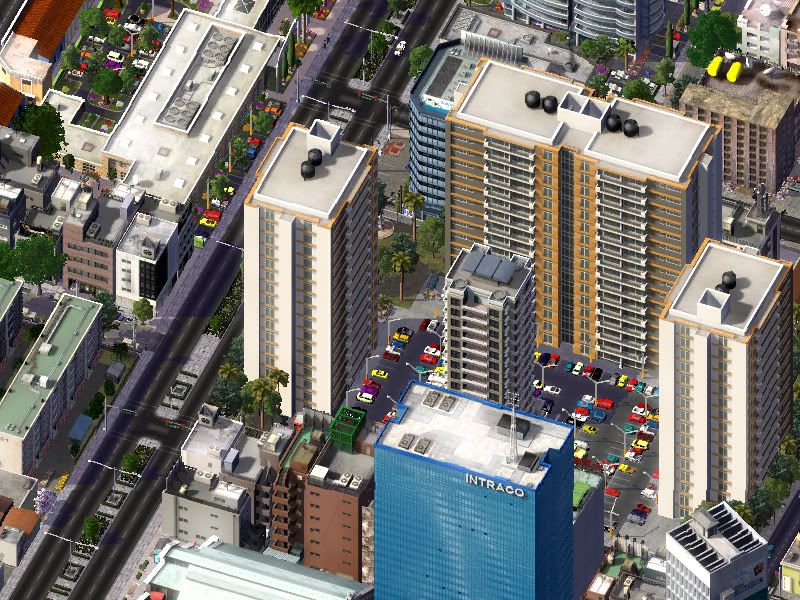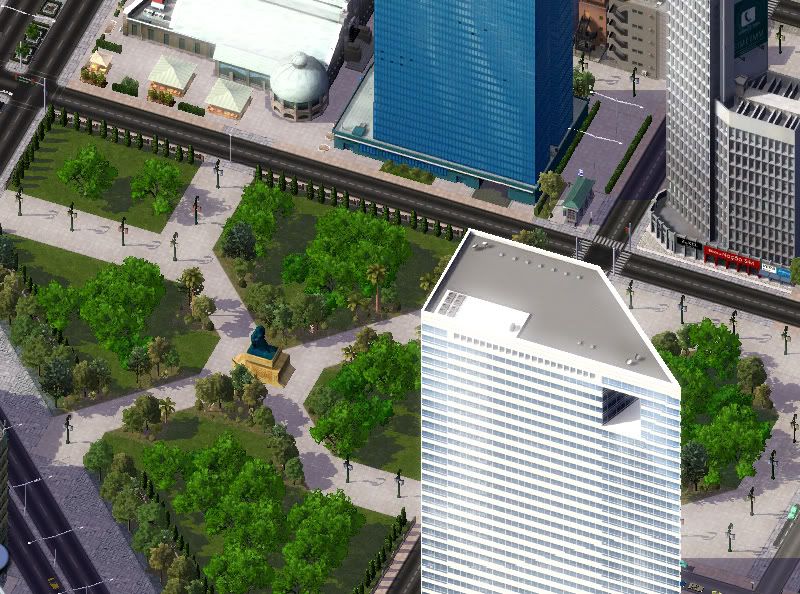 At the current date, the population of Santa Leon is approx. more than 4 million. The city itself is quite crowded and was built with a grid-like pattern. In the CBD, which is shown in the mosaic above, there are several large corporations that have their headquarters, most notably Miramundo Latinoamerica and BancoMes. At the center of the CBD is the Park of the Sailor, with a statue in the middle of famed San Pedro explorer Ignacio Jimenez.
Anyways, that's all for now.