Tropicanization...
I got Tropico 3 today. It's a blast, even though I've spent the whole day only on Sandbox mode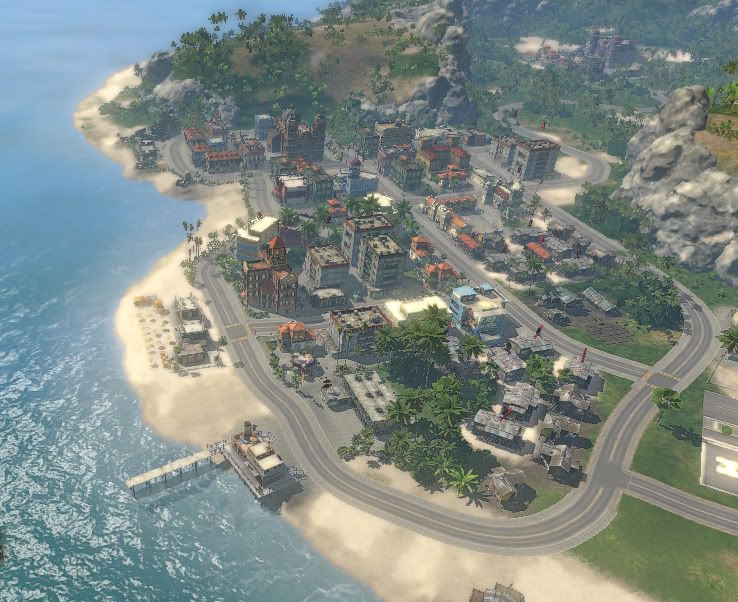 I tried remaking Santa Leon in Tropico 3, and I love the result. It doesn't look that different from Santa Leon in Sc4, but it's not really an exact replica. I tried to make a fortress-looking area around the old town... but it's kinda hard since there's no walls or anything to plop. However the scenic lookout buildings do look alot like colonial fort towers.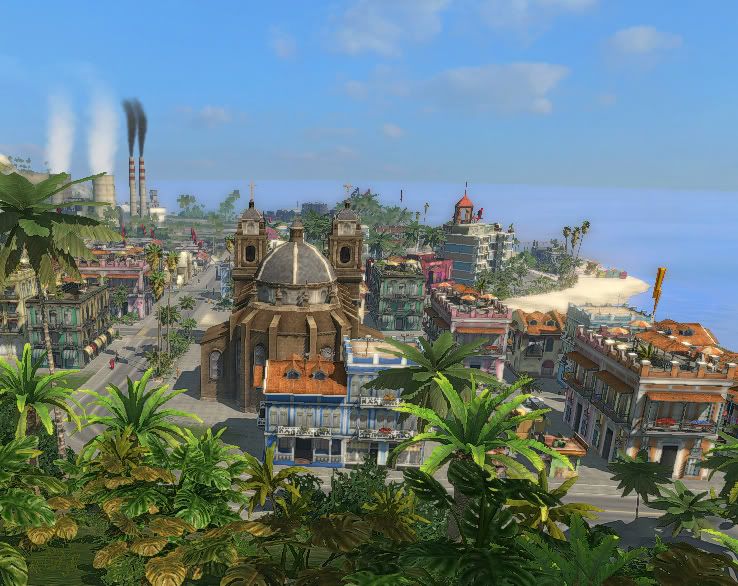 Here's a view of the city from a hillside to the East of the city. You may notice in the background something the Sc4 version of Santa Leon DOESN'T have... a nuclear powerplant. However now that I think about it, that might be an excellent addition...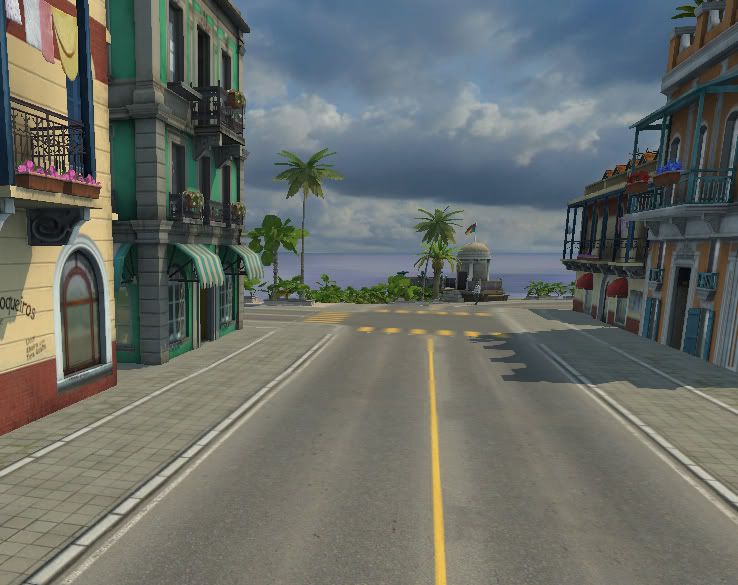 A view of the stormy skies from the Colonial Quarter. I LOVE these colonial condominum buildings, they're so pretty.
Here's some period photos taken by renowned German immigrant photographer, Cammara Lenz.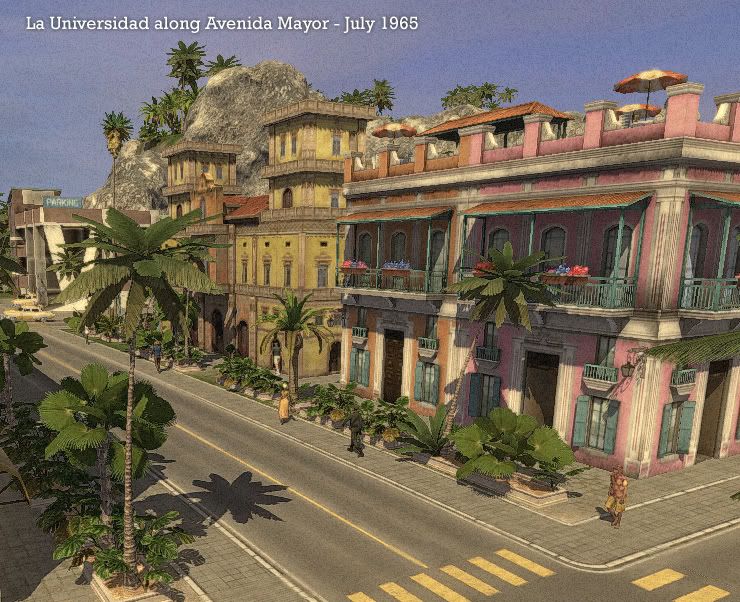 The University of Santa Leon was officially founded in 1960.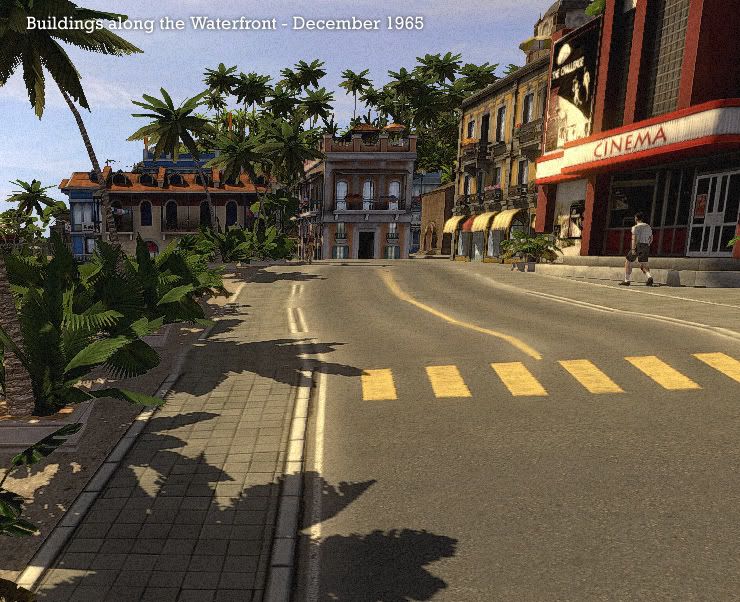 Some buildings along Duruelo Avenue.