Oh don't you worry, the old grinchy will scurry...
Oh don't you worry,  
the old grinchy will scurry,
before this wears thin, 
he will be up to his chin,
There are some tricks up my sleeve,
You'd better believe...
(Have you ever seen, in the God mode tools, mister, a wee little icon, with a pic of a twister...) 
But back to our story, getting ever more gory...
Deep down in the dank,
where the sewer pipes stank,
In the Lord Mayor's cellar,
was that pretty nasty fella. 
The old Grinchy schemed...  
his nightmarish town dream.
He clicked with his mouse,
right under the Mayor's house.
Where was the Mayor did I hear you say?
Driving in his black limo, on that fateful dark day.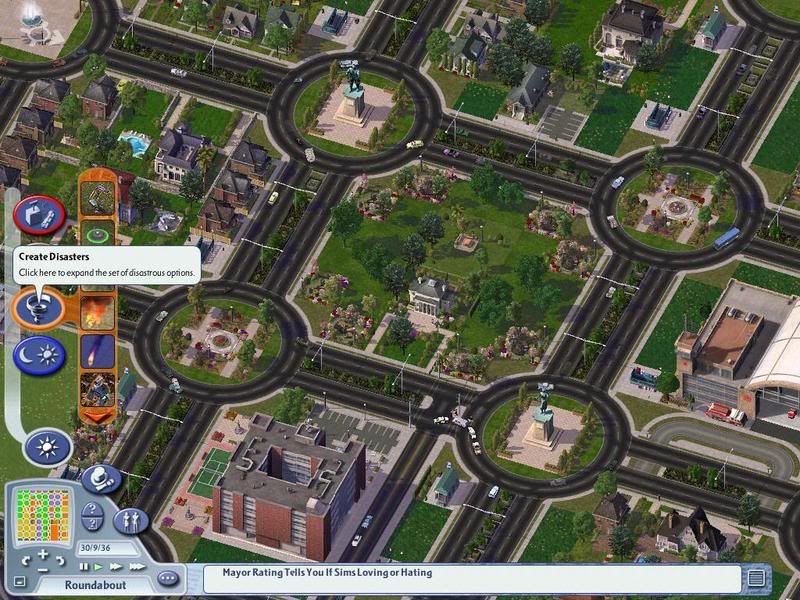 Autosaurus Wrecks!  
He will wring their necks!
With a hiss and a roar, 
The Sims will be no more!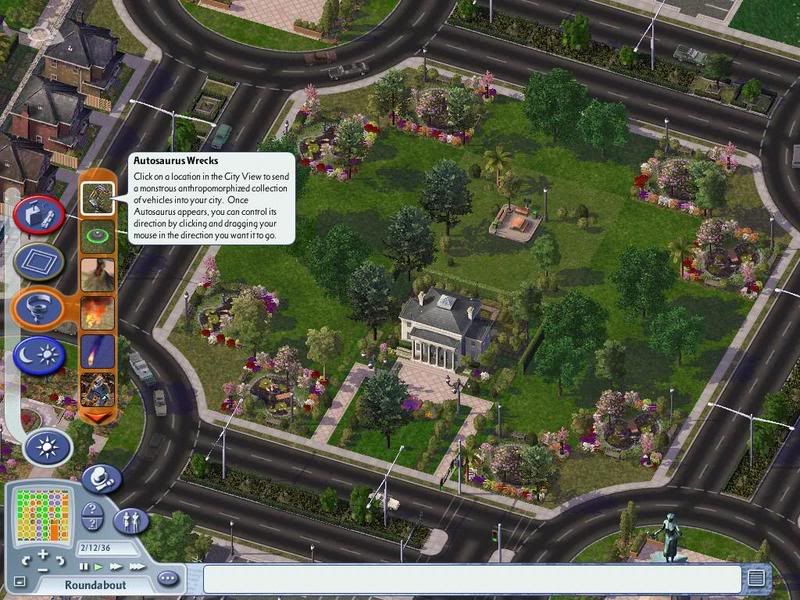 "I know where I'll start",  
hissed the Grinchy old fart,
Those posh high wealth Sims, 
who seem to be so dim,
They can't find a job, 
so I'll make them all sob.
Their mouths will hang open a minute or two,
then the Sims will all cry, a loud BOO HOO!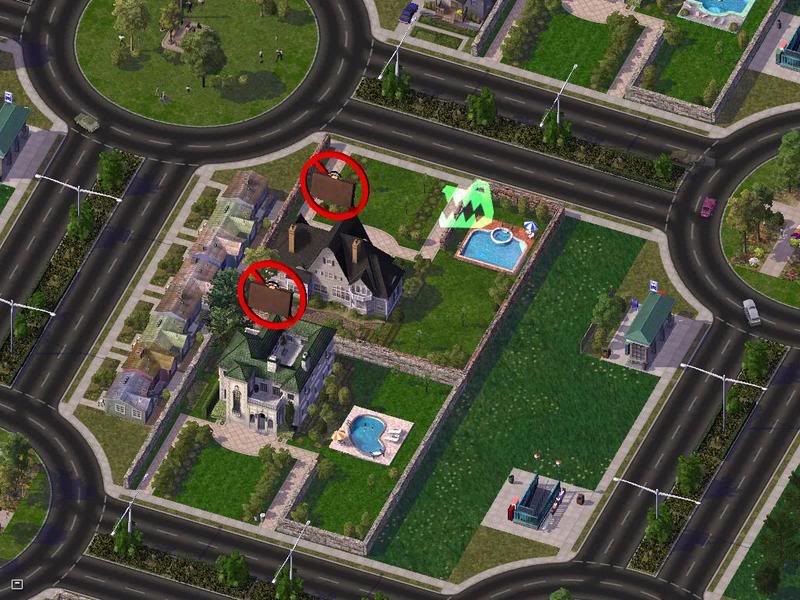 Then the Grinchy did his worst...  
as his pimples all burst,
the monster was found, 
to make a most terrible sound.
With a stomp and a tromp,
he levelled the ground.
Piles of rubble! 
Now there'll be trouble...
Will the Sims fight back?
With a counter attack?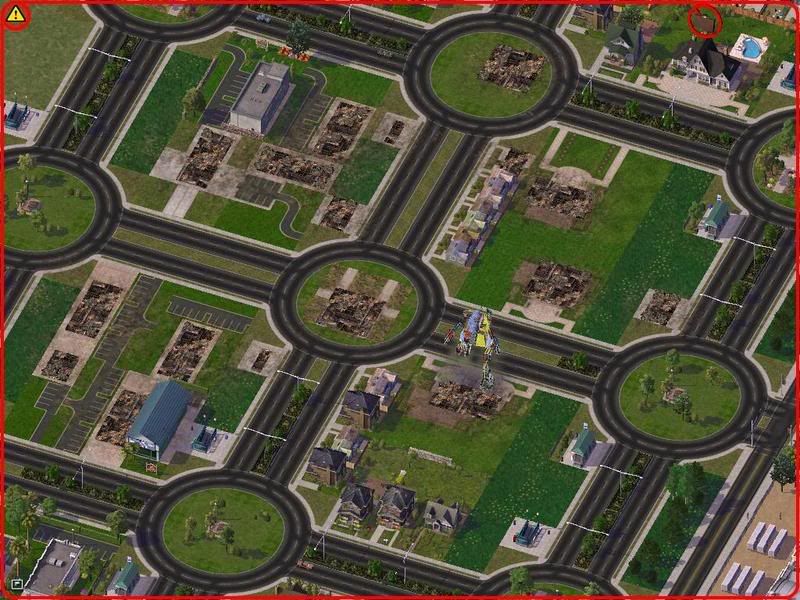 What will the Sims do?  Before we are through?