On the far side of town, if you care to look around...
On the far side of town, 
if you care to look around,
near the corner can be found,
a hospital of Maxis, a large one on flat ground.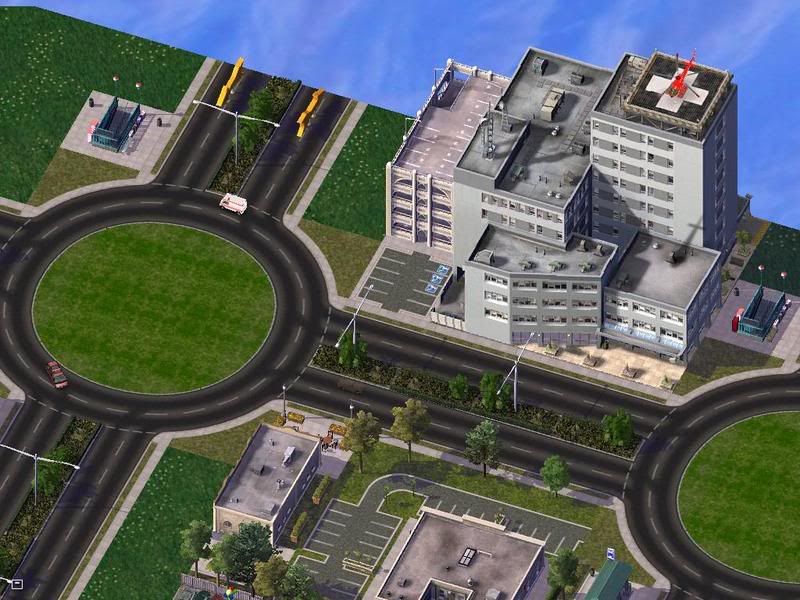 But was the Grinchy done, had he finished his fun?
No! No! No!  (I am sorry it's so. 
)
From deep in his lair, unseen without care,
He made a few clicks, (though his conscience did prick)
But soon that was forgotten, 
as he looked at  his work,  so evil and so rotten.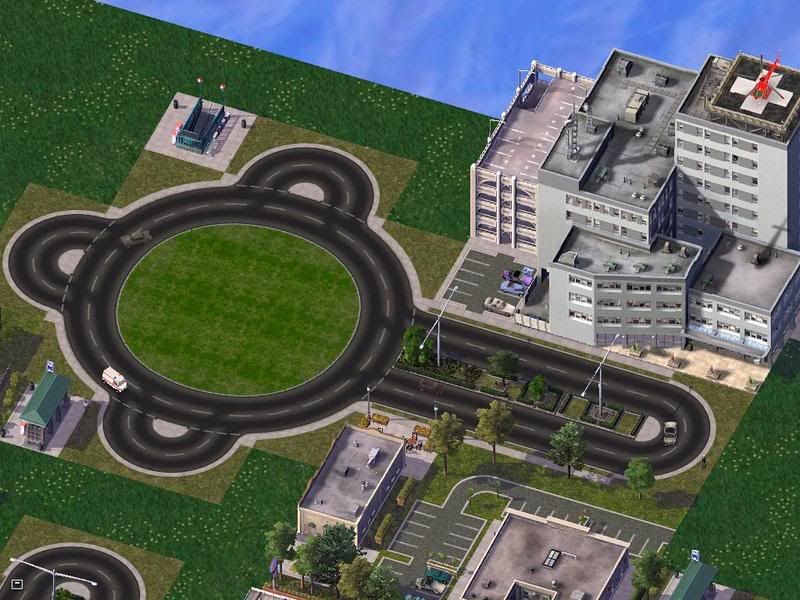 The ambulance of course, drove around the new course,
Did the old Grinchy care!  
No not a bit!  Life is not fair!
Not one shred of remorse!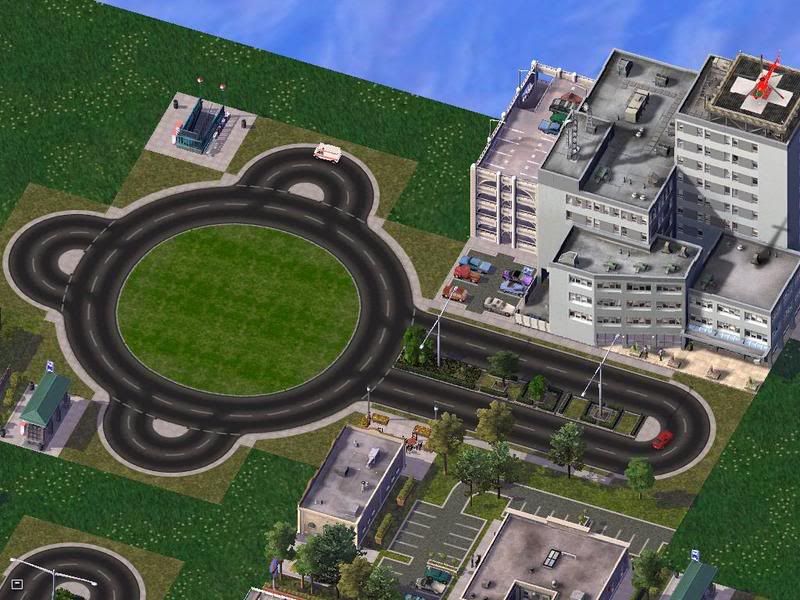 Again, just like with the poor old firemen, 
a call came through, to activate the siren.
A building site accident!  What a predicament!
A young apprentice named Smarty, thought he would have a site party.
(The boss was away - what more can I say... 
)
He thought he would try, as so many young lads do,
to scare his sister, with a fake plastic, doggy doo poo.
She squealed at the sight and Smarty yelled in delight,
But his sister did faint, and knocked over some paint.
The ladder came down, and cracked her poor crown.
And just like before with the fire at the school,
someone shouted "DONT PANIC - Everyone keep your cool!"
But the Grinchy he snickered, while his nose he pick - ed.
For the ambulance you see, 
was hemmed in, on a circular green pea.
It had no where to go... 
(Except around and around),
The driver got dizzy, 
(heh - cos the game was not set on slow).
For the grinchy in his manical rage, 
had clicked on cheetah,
bottom left of the page!