Utilities Part 1: Flares Nuclear Power Facility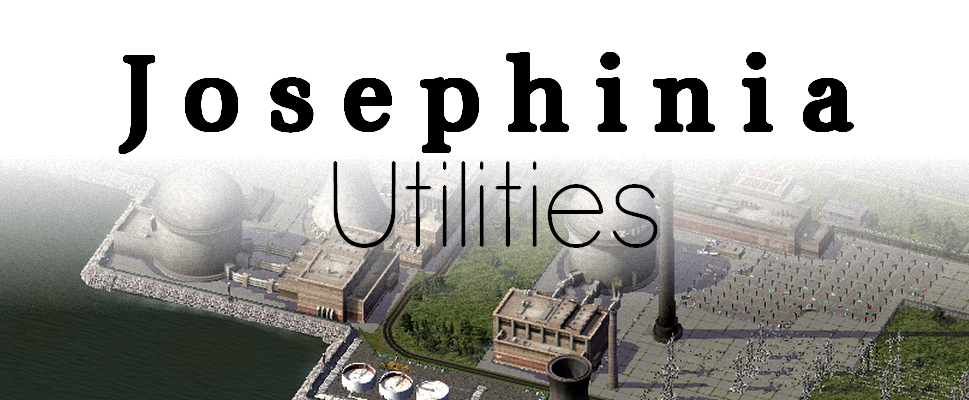 We'll be taking a look at some of the utilities that the city and the region of Josephinia rely on, as no modern life will function without the basic amenities of electrical power, clean water and waste management.
To begin this look around the region we start southeast of Beakpoint Bay, on a peninsula called "Flares Island" where the Flares Nuclear Power Facility produces enough output day and night to feed Josephinia, it's region and the surrounding areas with electricity.
As always, you can click on the pictures for a closer look.
To speed up commutes, Highway 14 had an access point installed that serves the NPP.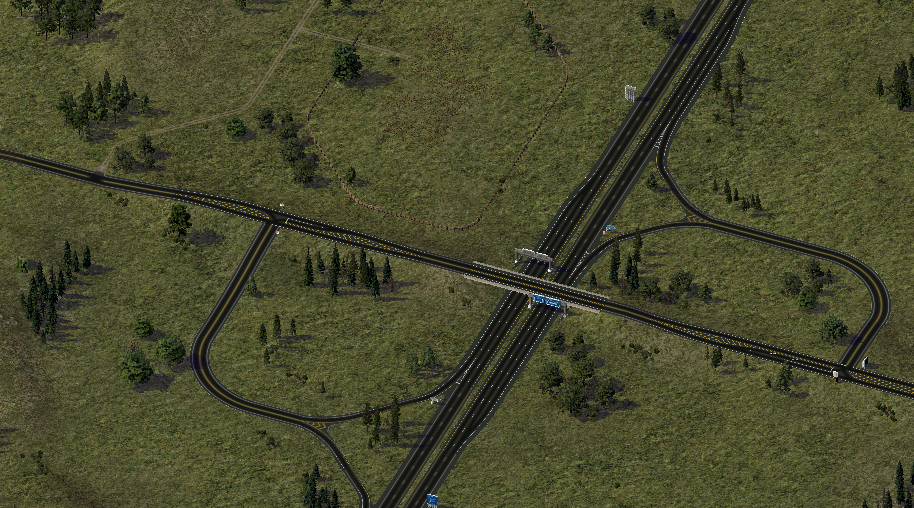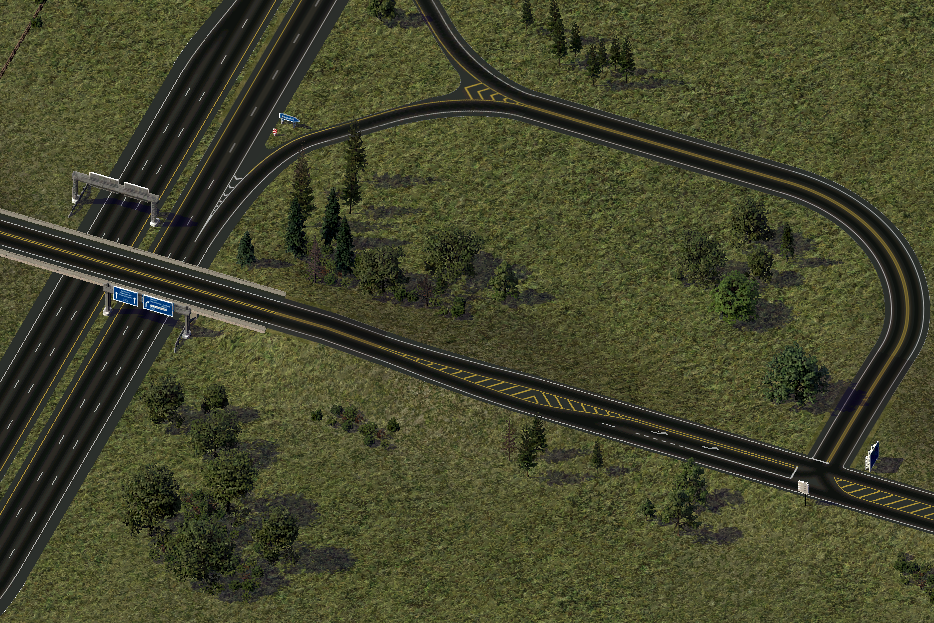 Left turn here to get to work.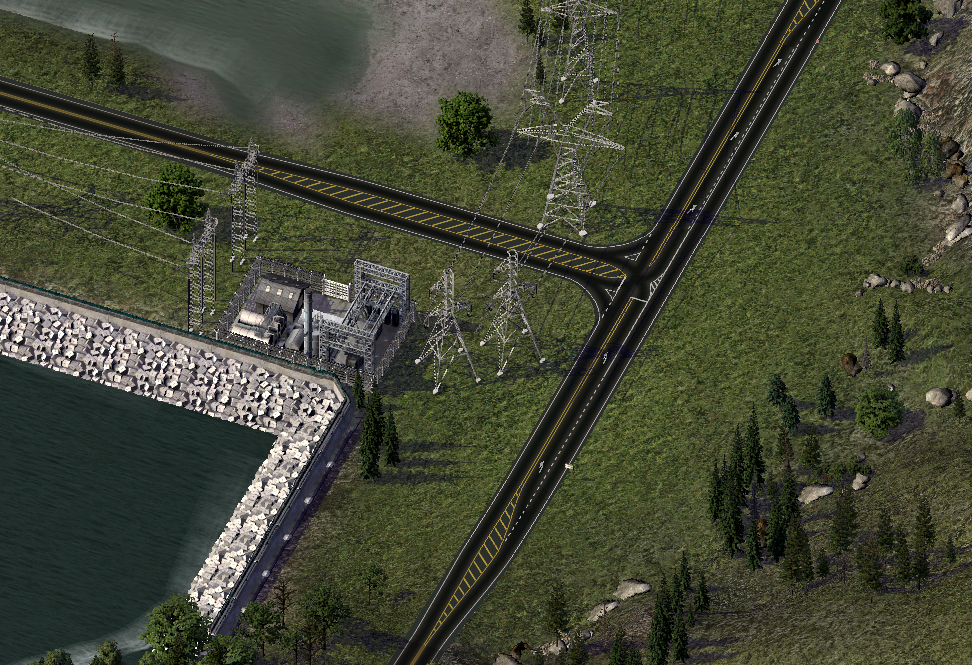 Northern entrance to the facility.
Reactor 001 and outbuildings.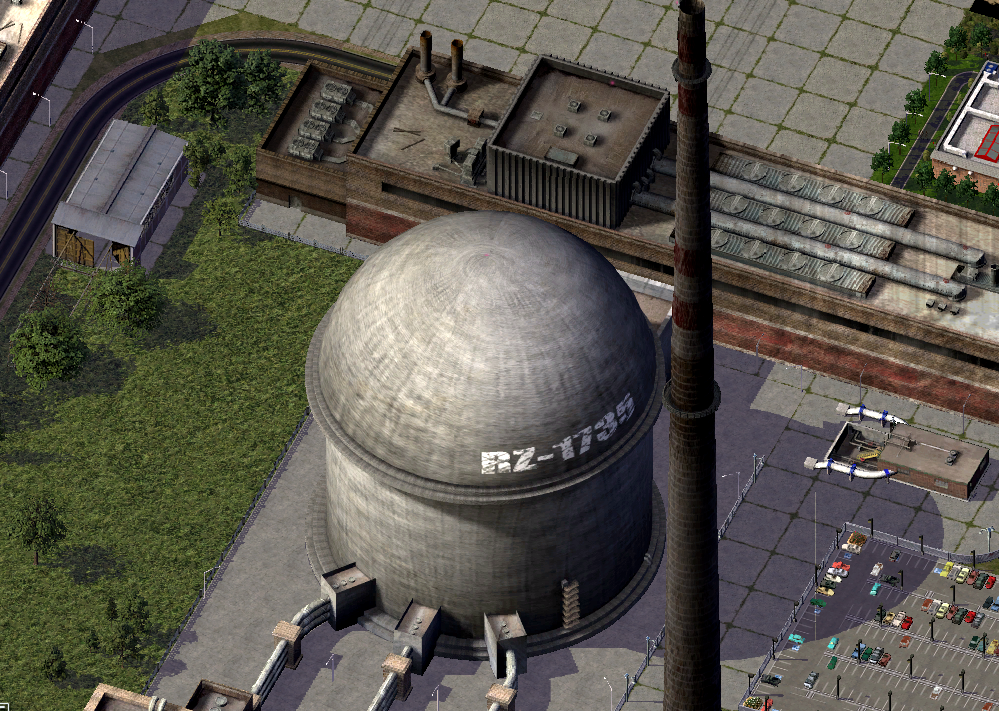 Water pumping stations NI01 and NI02 and Reactor 002 control. Cooling control outbuilding and cooling tower T002 visible in the lower left.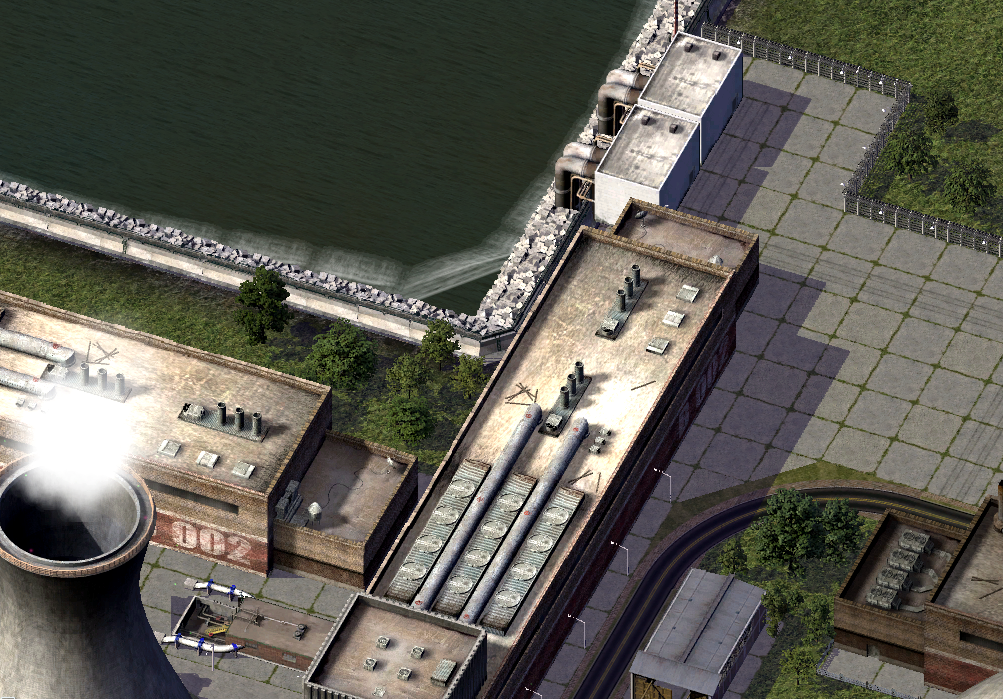 Reactor 001, all control outbuildings, central steering unit, all cooling towers and access to runoff deposit storage for control and use as additional coolant in emergency situations visible here.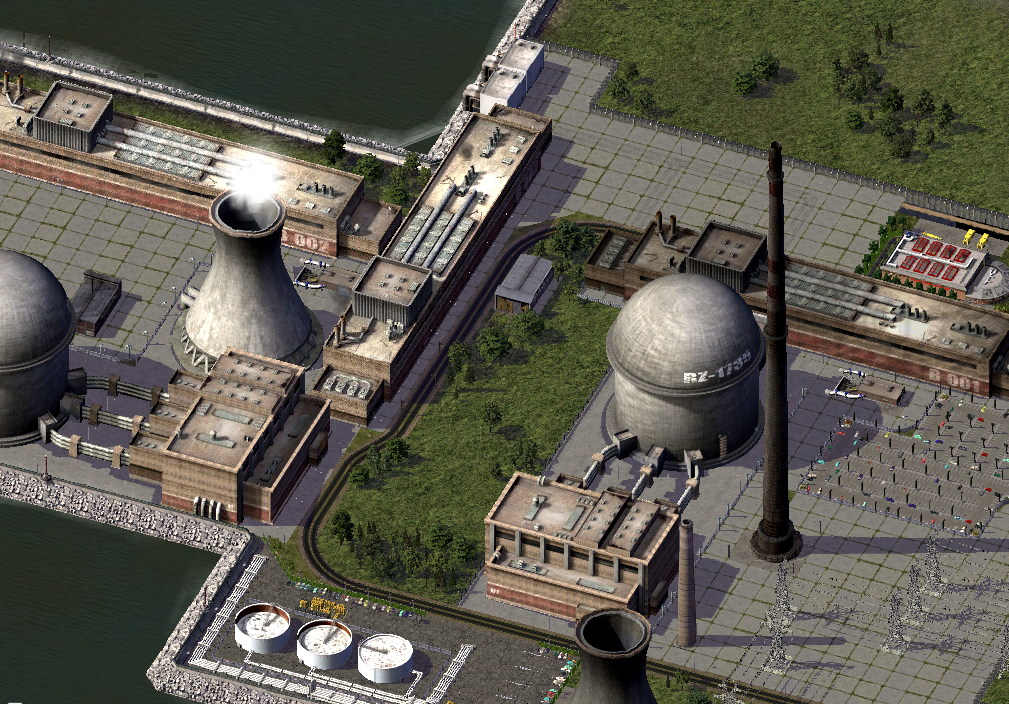 Reactor 002 overlooking Beakpoint Bay.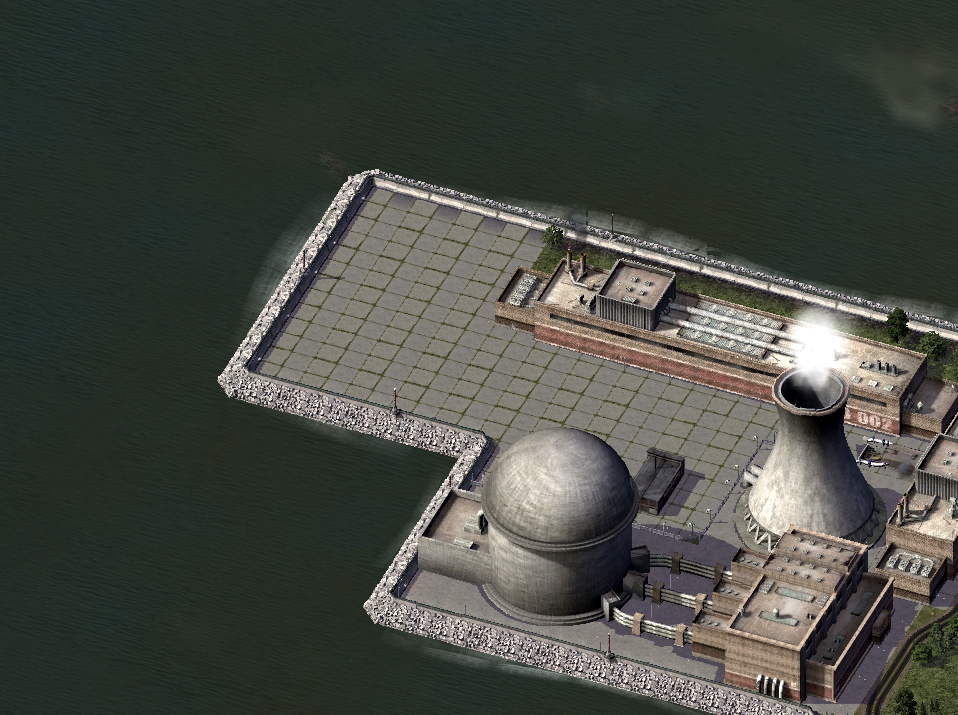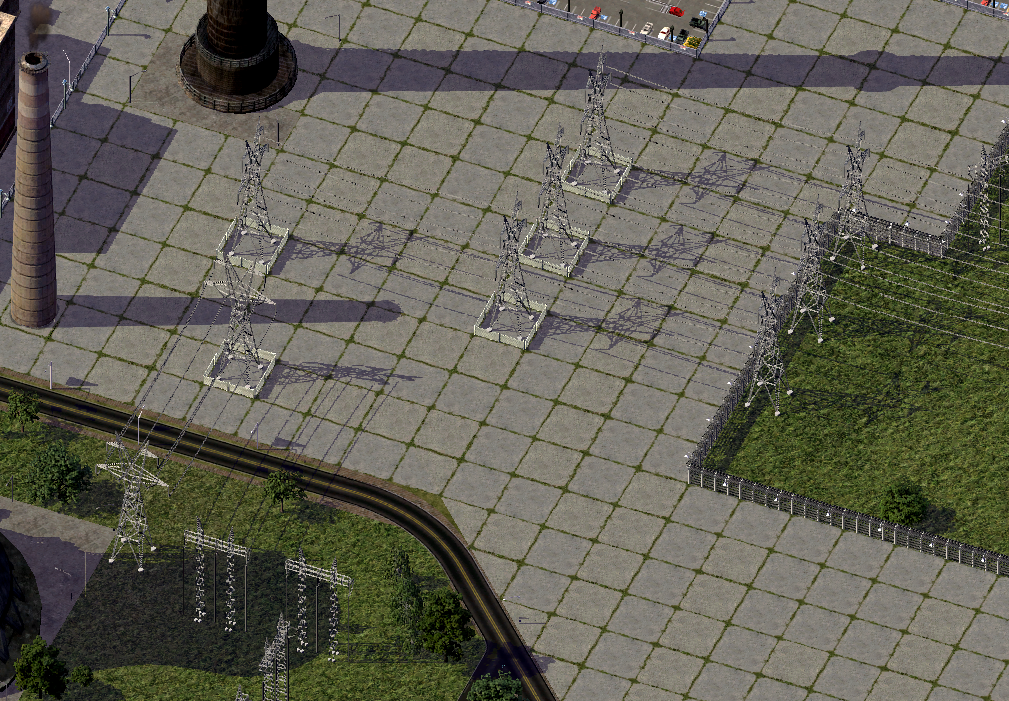 Access to runoff deposit and southern cooling tower.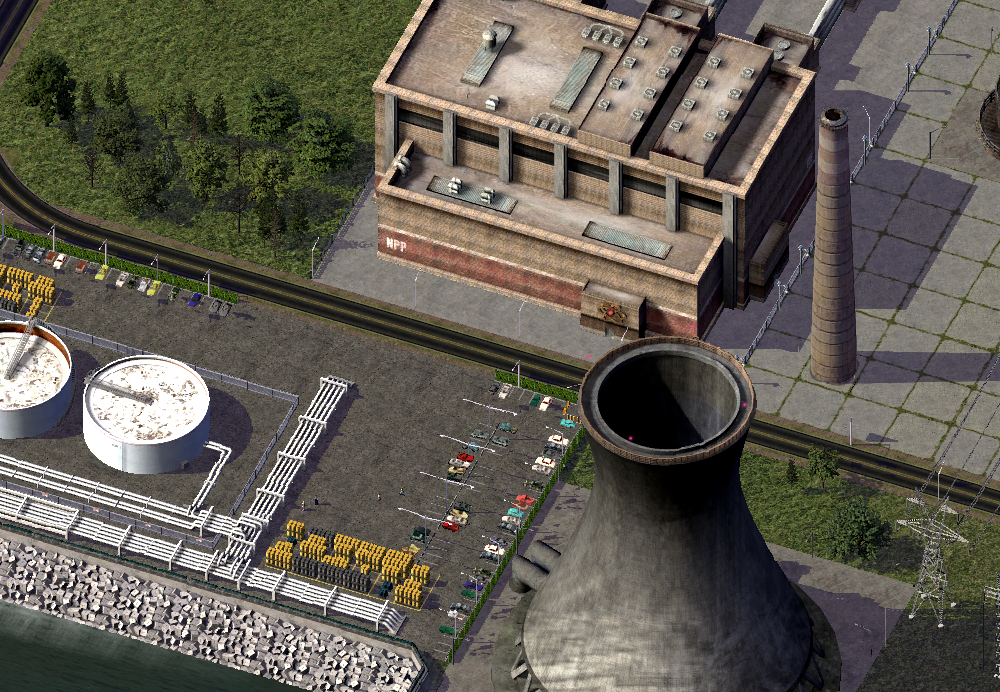 Flares Nuclear Power Facility, owned by Sherrywood Energy Corp.
"There is no 'I' in 'Nucleus!"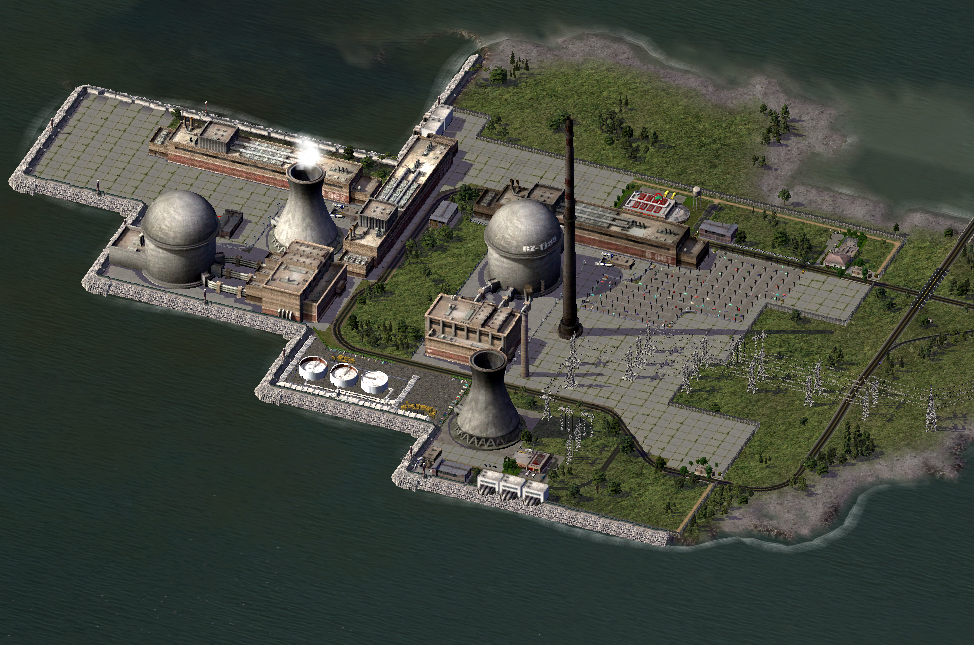 I hope you enjoyed this first part of our trip around the important facilities in the Josephinia Metropolitan Area as much as I enjoyed taking you on it. Come back in just a few days for a look at waste management and disposal facilities, what a golly good time to be had!
Please take note of
set that this update obviously centers on and that I have nothing but praise for.
As always, leave comments if you liked something or if you see room for improvement. I try to respond and take everything in that you guys throw my way. Keep being awesome!