August, 53EL, Part 2: Hurricane
Lyhoko: And here's part two... the messy part.
Not many cars out here in the new part of the town, though everything seems to be holding up...
The town appears to be well above the storm surge height, though the waves are high enough to splash over the top of the seawall at times.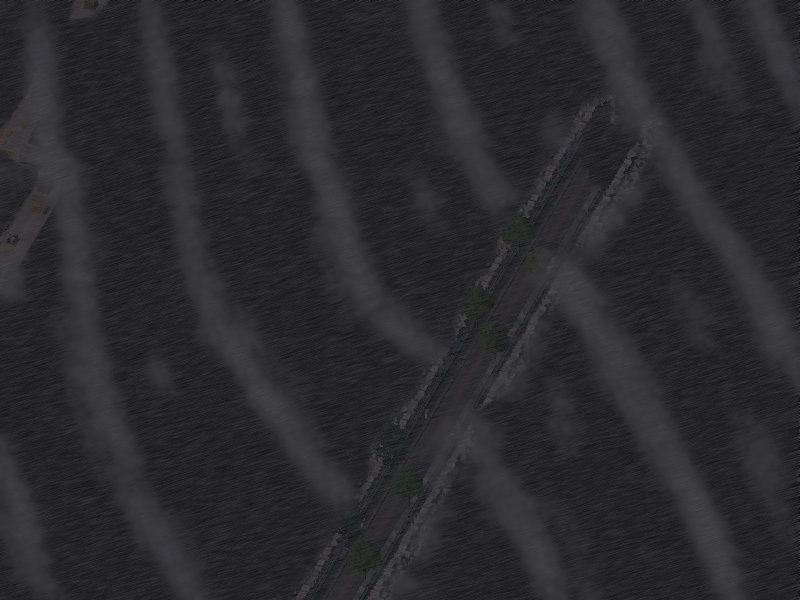 Ack, looks like the dock isn't so lucky. The waves are just crashing right over it, though at least the waves here aren't as tall due to the area being mostly enclosed.
And now the farms are flooding.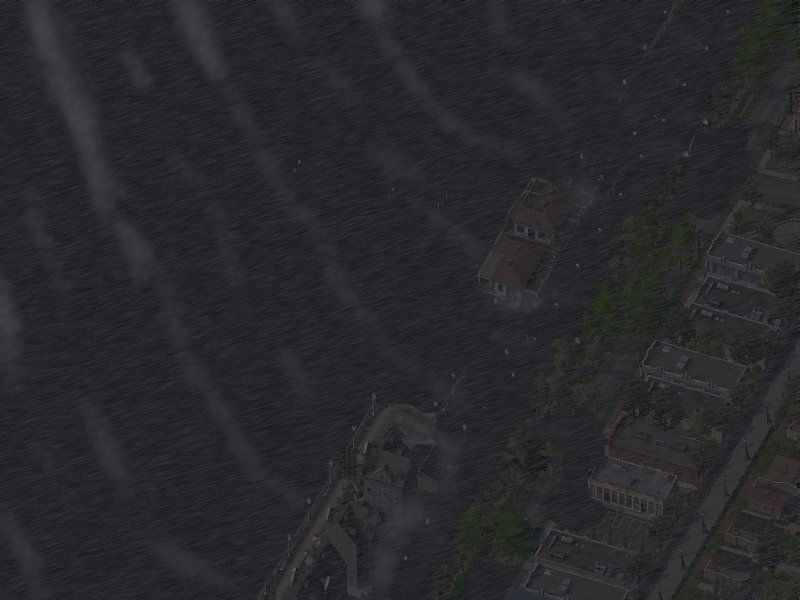 What happened to the beach? The beachhouse is now its own island...
And, of course, the map. Hopefully it doesn't blow away.
Lyhoko: Maiyan and Teera are the next planets in the system after Caara.
Poll
Lyhoko: What should be added to town next? ...After they fix the damage from the hurricane, at least.
Lyhoko: In this case, votes will only be added up after all parts have been shown, so remember to keep voting!
Lyhoko: Remember to look closely at which option is which number when voting. Don't say something like "3 - expand to south." 3 is expand on the peninsula, expanding south is 2.
Lyhoko: Voting is now closed!
1: 4 votes
An additional nearby village, to create a fuller region
2: 0 votes
Expand Galesfeburg to the south, past the industrial area
3: 10 votes
Expand Galesfeburg along the peninsula
Lyhoko: Please choose one option at a time... but you may vote more than once, as long as you do not double post. Let other people have a chance to vote!