No Cheat - Motorway Redevelopment
As the city of Vista al Mar has grown so has the amount of congestion on the roads. To combat this a dense network of motorways was constructed around the city. This did help quite a lot, but over time the congestion has moved leaving some parts of the motorway network to be little used. This has meant that some areas of it have been removed. This has helped to redevelop parts of the city that were cut off quite badly by the motorways...
Region view...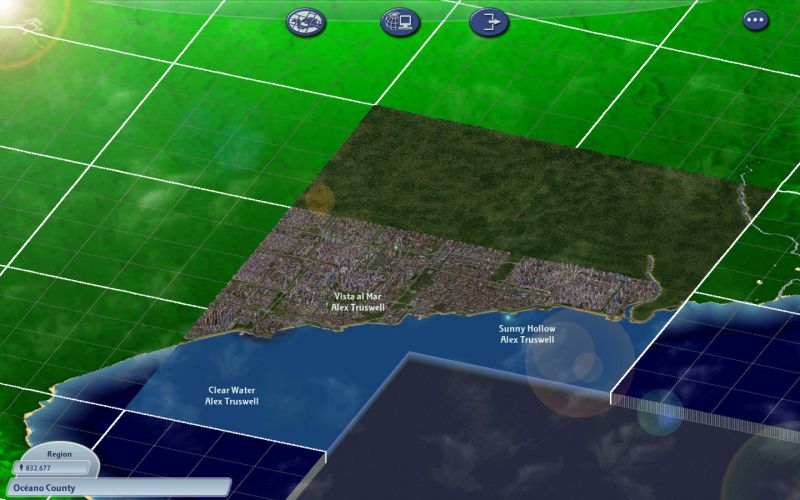 The completion of The Shoreway. A ocean front motorway that bypasses the whole city...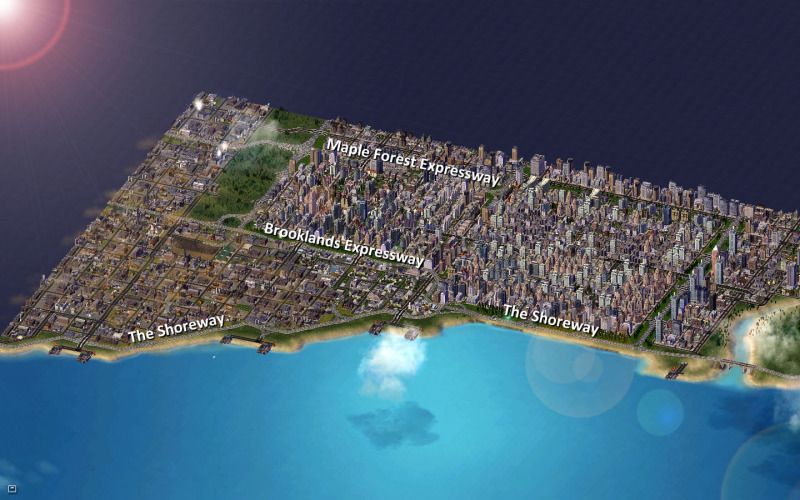 The proposal for Vista al Mar...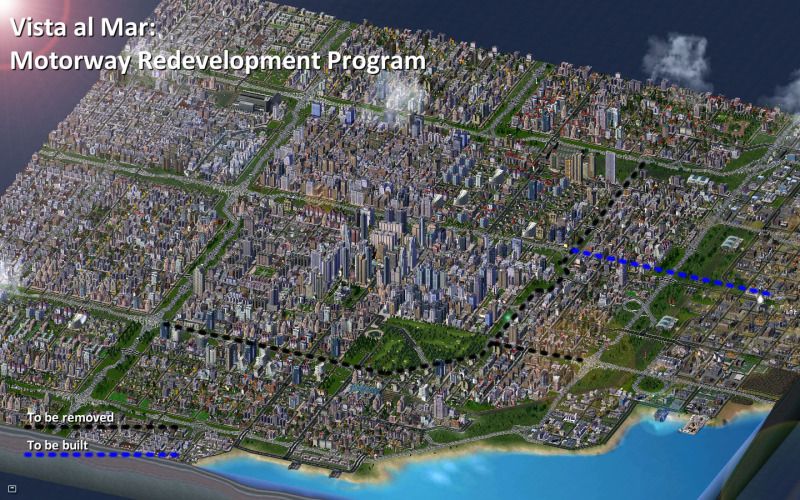 Once the removal has taken place...
A few years later, everything has built up...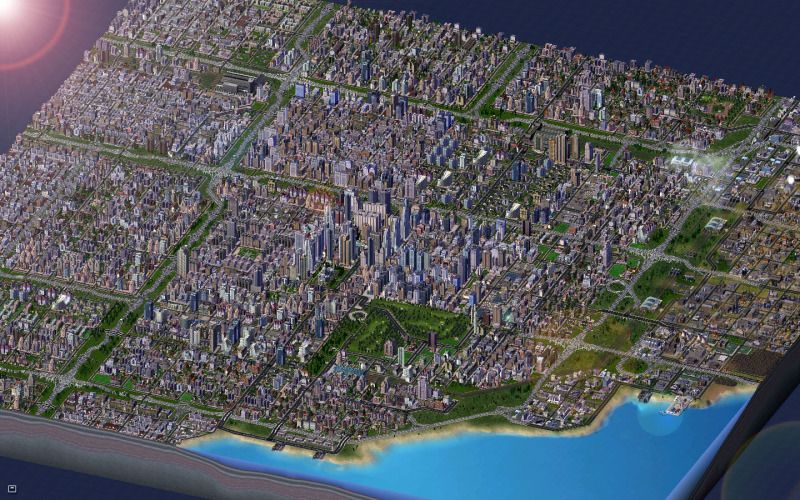 The traffic on the surface roads has been reduced in the central area. The city centre has been expanded, however, the subway network has got a lot of congestion now, so expansions may be required soon.