Page 45: Heaven and Hell
Entry posted by Terring ·
624 Views
After a break, Eden is back with new ideas and new stories. I still don't have the spirit to make new mayor colonies like Hope-1, but still it's a good idea to stay tuned for new surprises
;)
Schulmanator: Yeah
KonstantinII: While there are some astronomical observatories here in Greece, I didn't use any of them. It's inaccurate because it's fictional, but not so fictional after all
MilitantRadical: Thanks
westy177: Thank you
MamaLuigi945: And it's back
NMUSpidey: Hope that the new pages will be nice like the previous
felano: There is work to be done for the second back of Barsoom Project, so don't hold your breath
Page 45: Heaven and Hell
"It looks like the future's really bright"
Michael P. Anderson
Sometimes you need to explore the darkness to find the light. The greatest oasis will be found only in deserts. If not, they can be created. By who? By the people who see a problem and consider it as a cool challenge for something better.
Mars is the place to be. This planet is mostly a cold hell of low gravity, no oxygen and lack of ozone layer. At the first sight, Mars is a truly dangerous planet to live.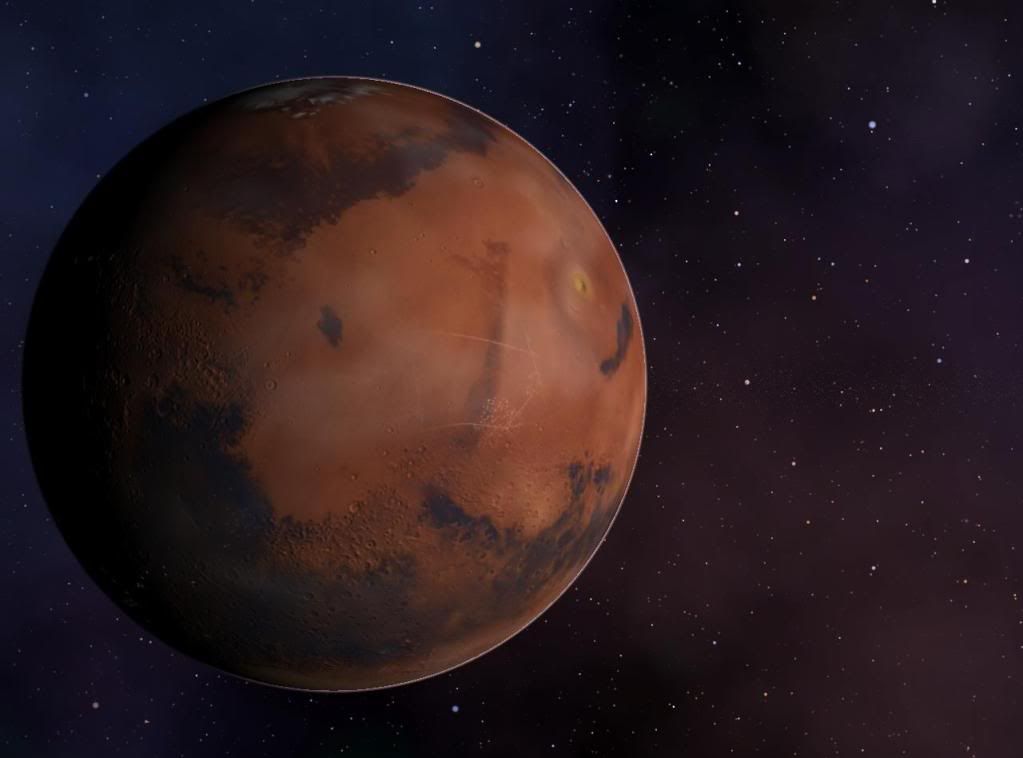 The surface of Mars is naked from water and plants. A -63 degrees Celsius planetary desert, full of dust, stones and rocks. There are mostly dangerous cliffs and ancient craters, naked mountains and dry ice. It's atmosphere is 100 thinner that the Terran one, with 95.32% carbon dioxide and without ozone layer. Martian geysers and dust storms makes Mars an even more dangerous planet. For most people, Mars is a cold hell.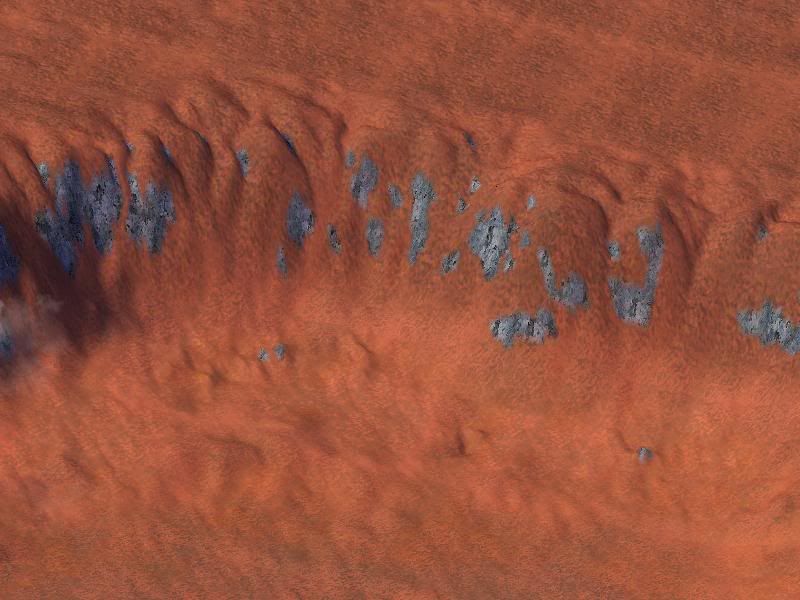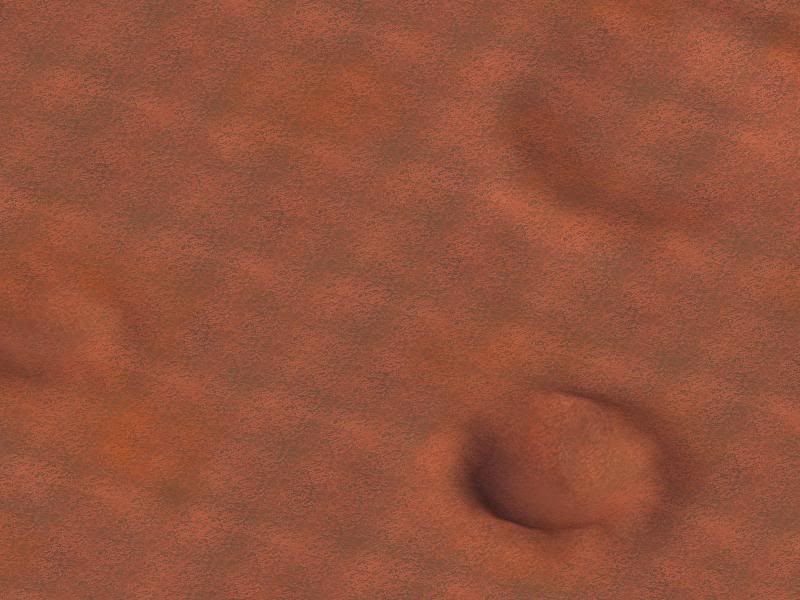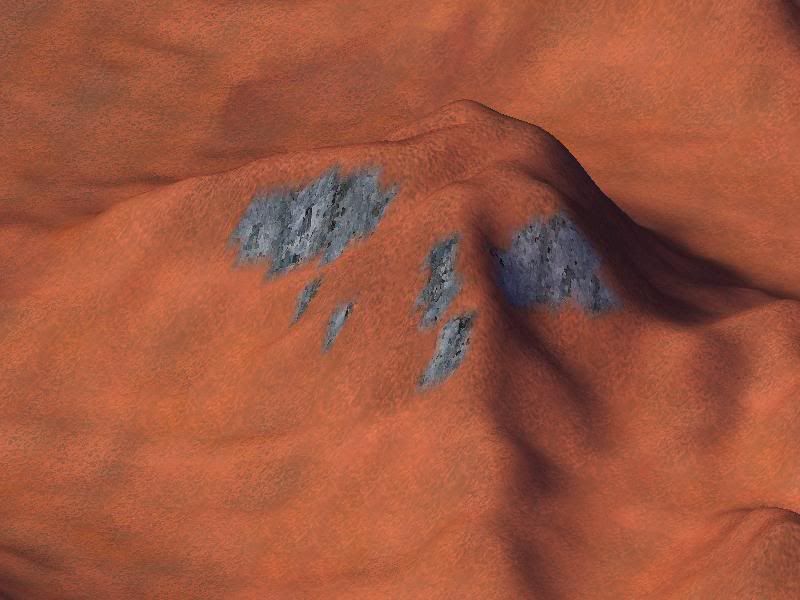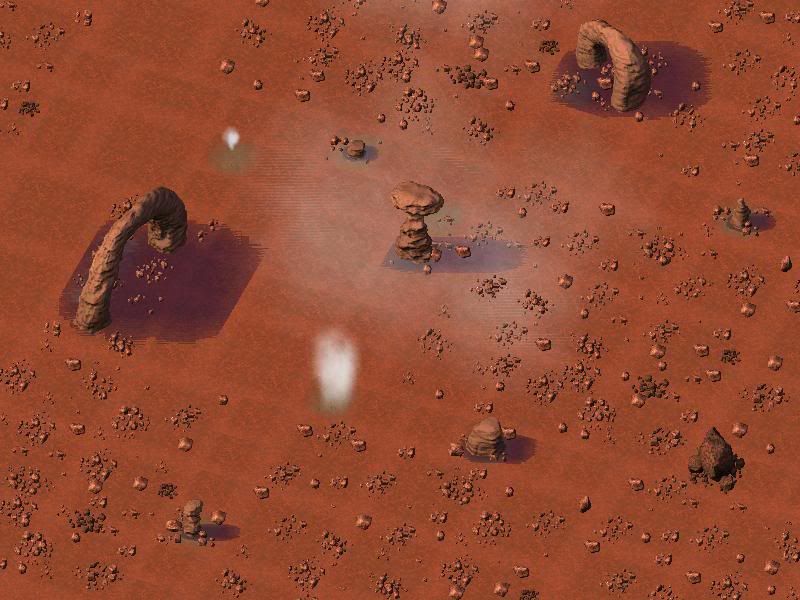 But this planet was a heaven in the distant past, at least for a while. A beautiful Earth-like planet with oceans and denser atmosphere rich with oxygen. The perfect elements for life. Today however only a few plants and animals evolved and survived. This includes the peaceful Martian bears, the flying Martian sirens and the dangerous Martian sandworms.
Not only that. This planet was the cradle of an alien civilization known as "Ancient Martians". There are plenty of ancient structures on Mars made by them, from pyramids to exotic technological devices. What happen to them? Are they dead? Did they abandon Mars? If yes, where are now? Are they abandon the Solar System as well? Or they are still here, somewhere in the Solar System, watching and waiting?
This was only a part of the history of Mars. What about the future? The future begun recently. In the beginning of the 21st century, an another civilization came and colonized the red planet. This civilization came from a blue neighbour planet called Earth. Those colonists came here on Mars as explorers, researchers, dreamers and designers of something new and beautiful.
Today Mars is alive... sort of. It's still a dangerous desert, this time covered of huge cities and small colonies, tall arcologies and underground metropolises. A new civilization is rising here, above the remnants of an ancient one. Any Sim who came here from the Earth or the Moon, or born here on Mars, called SimMartians. Thanks to SimMartians, a cold hell is turning into a new heaven.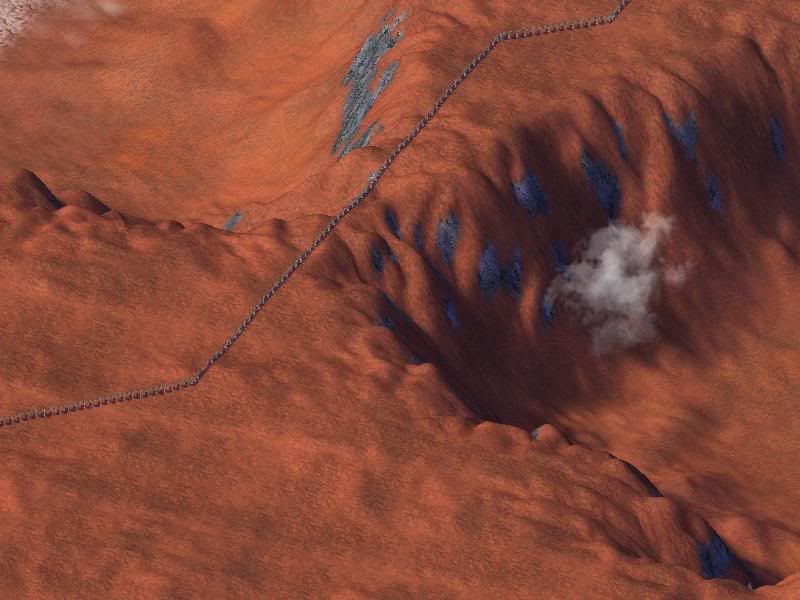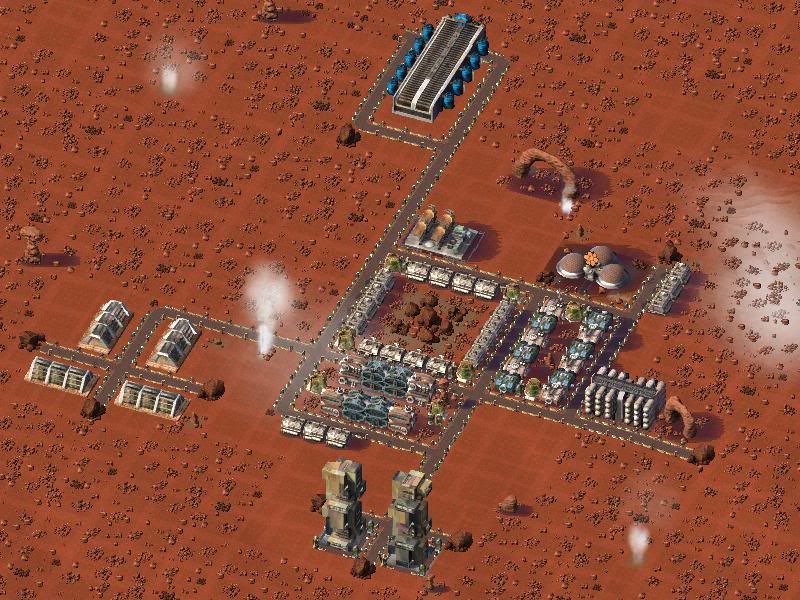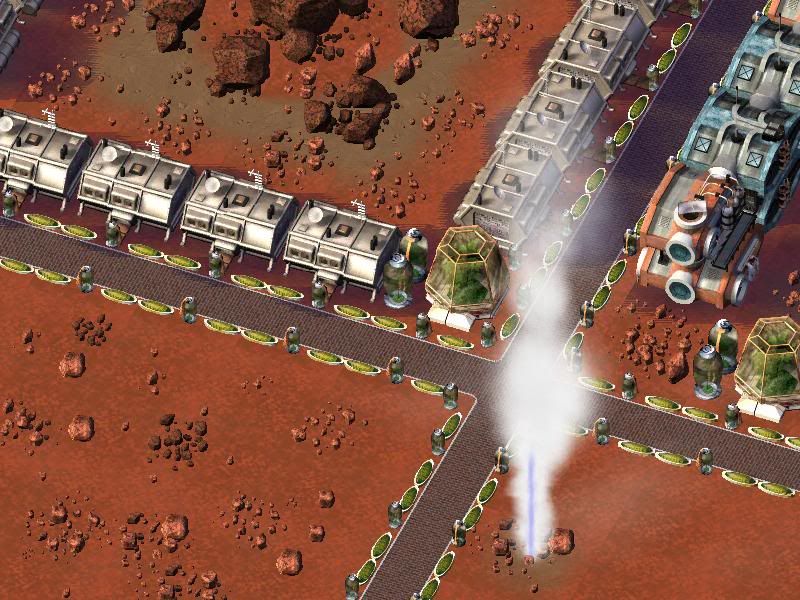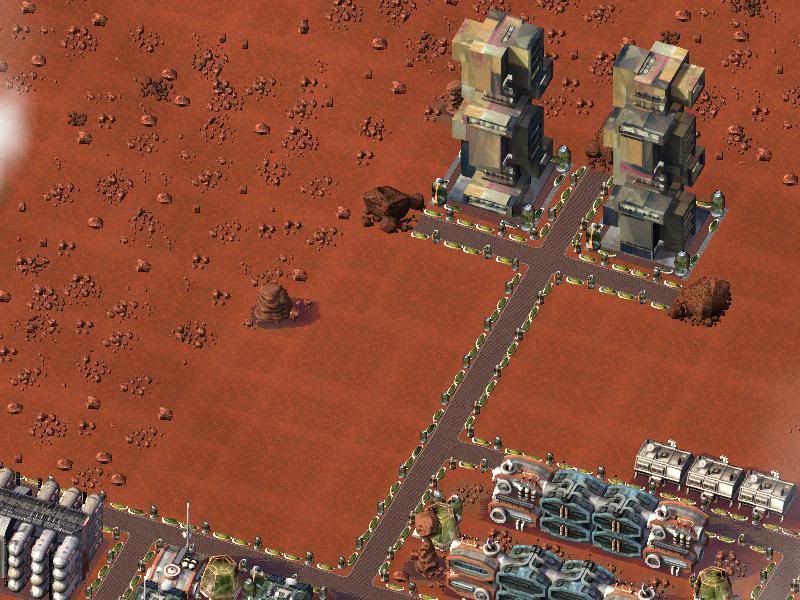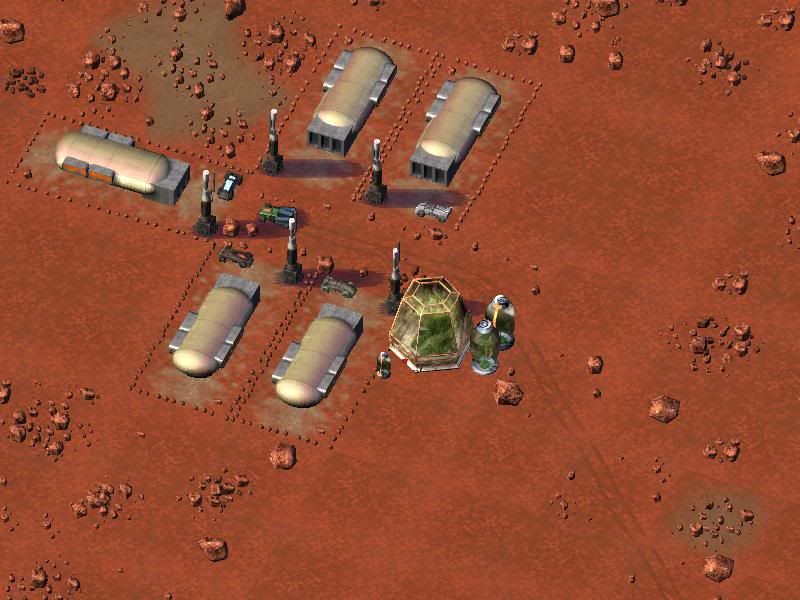 The SimMartians are not here to rebuild the primitive societies of Earth, but to build a new one. A global society based on the knowledges, the wisdom and the methodology of science. A society that understands it's truly place to the vastness of the Cosmos and the responsibility for this. A society of wise citizens of the Cosmos.
A new creative society, with no "limits that everybody must respect". A truly educated society based on the wise use of technology, building a better way of living and thinking.
We are not talking about an utopia however, but a highly realistic science-based world without pollution, without laws, without politics, without religion fanaticism, without money and slavery, without elitism for the few and starvation for the rest, without fake peace and fake democracy, without racism and ignorance.
Is this possible? YES IT IS!
Welcome back to Mars, where everything is possible