No Cheat - motorway expansion
A lot of the inner ring road has now been upgraded to full size motorway and also some of the arterial roads. This is due to the increased congestion on these routes. Due to the reserved land on each side of the avenues, very little demolition has been required when building these routes...
The new southern bypass South Cross Route. The long term plan is for it to bypass the entire eastern industrial area and join onto the North Cross Route to form a second ring around the city...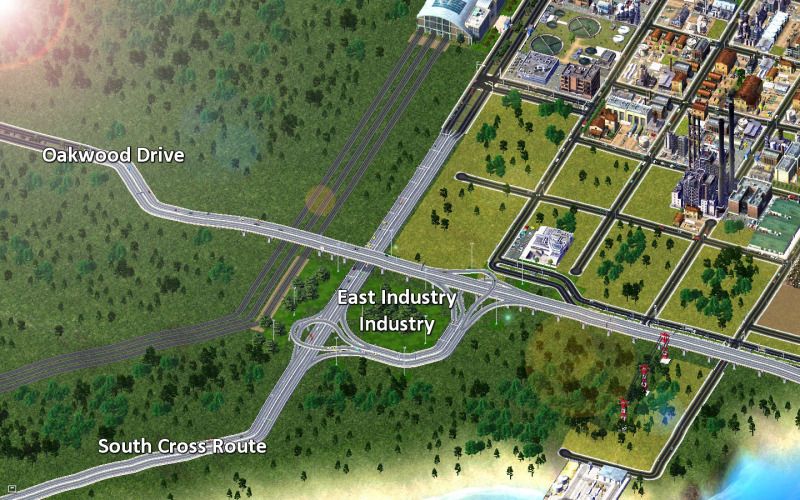 Upgraded ring road...
To address the problem of traffic on Oakwood struggling to get to the motorway, this short spur (Oakwood Northway) was built to reduce congestion, however the future of this spur is in doubt as it is felt that it has generated a lot of new traffic congestion around the roads that join onto it. So one way slip road were built before the terminus of this spur to address this problem...