Gateway to the Shore : Seaville

Welcome ! In this installment we'll take be looking at the Seaville tile.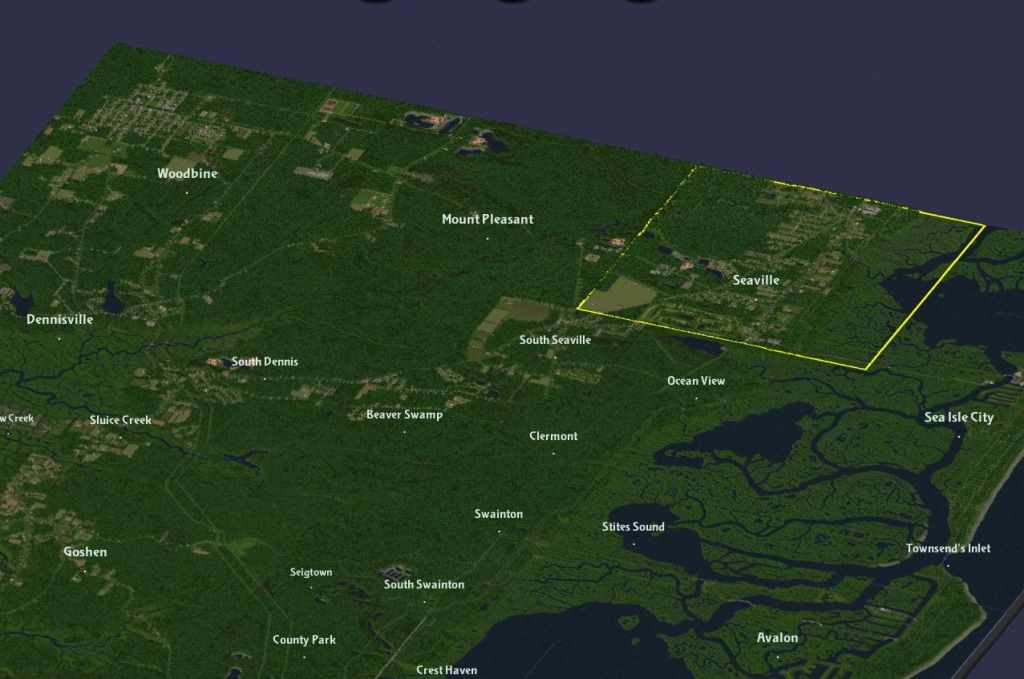 Seaville, like Dennisville , is one of the region's "gateway" towns. A good portion of summer vacationers ( we call them "Shoobies" here) from New York and Pennsylvania enter the region from the north via the Garden State Parkway. US Route 9 and State Highway 50 are secondary routes of entry.
< CLICK ON PICS FOR A LARGER VIEW >
This large tile contains most of Seaville ( actually a part of Upper Township) and northern sections of Ocean View in Dennis Township. While it has seen a boom in development in recent years, a lot of the rural flavor remains. The Garden State Parkway enters the region north of Exit 20 and runs along the edge of the tidal marshland seperating mainland Cape May County from the barrier islands. It is the primary route to Atlantic City, northern New Jersey and New York. Paralelling that is US Route 9. Once a major route into the county, it has dwindled in importance when the Beesley's Point Bridge (off map, 8 miles north) to Atlantic County was deemed unsafe and closed. NJ Route 50 connects to the Atlantic City Expressway north of Mays Landing , about 30 miles north of the region, offering an alternative route from the Philadelphia metro area.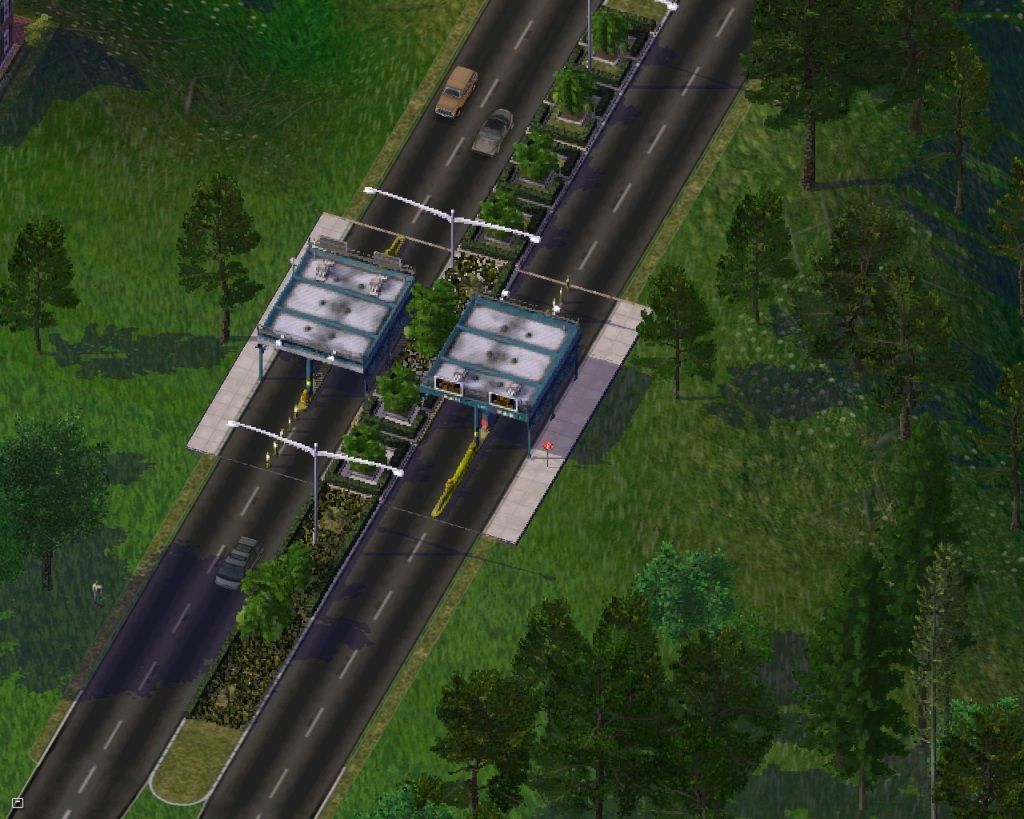 Most of the Garden State Parkway in Cape May County is free. North of Exit 17 it is a toll road.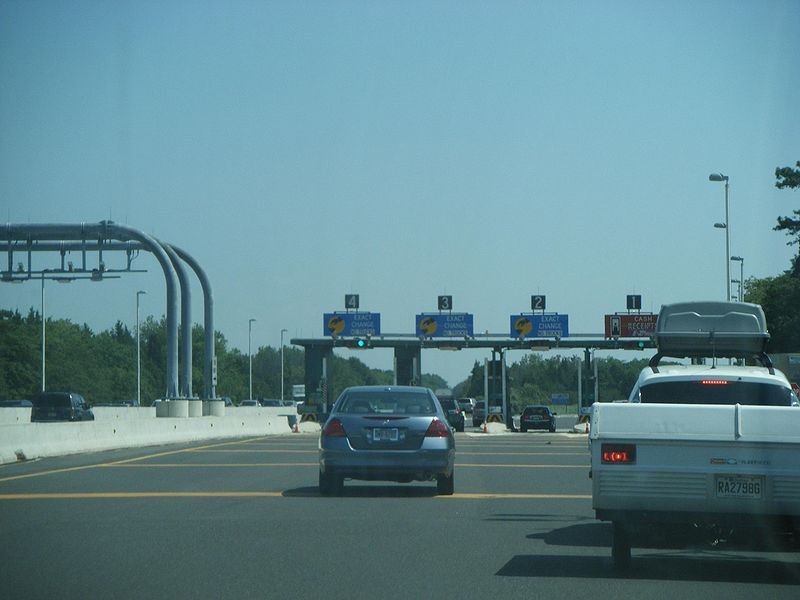 Comedian George Carlin once called New Jersey the "Toolboth State". He said "You can't drive 50 feet in New Jersey without some schmuck in a hat wanting a quarter". The implementation of the E-Z Pass system has helped alleviate some of the traffic congestion that occurs around the tollbooth on summer weekends. There's only one "guy with a hat" these days. He's taking tolls in the far right lane. Aside from this toll on the Garden State Parkway, the only other Cape May County tolls are on the Ocean Drive bridges linking the barrier islands.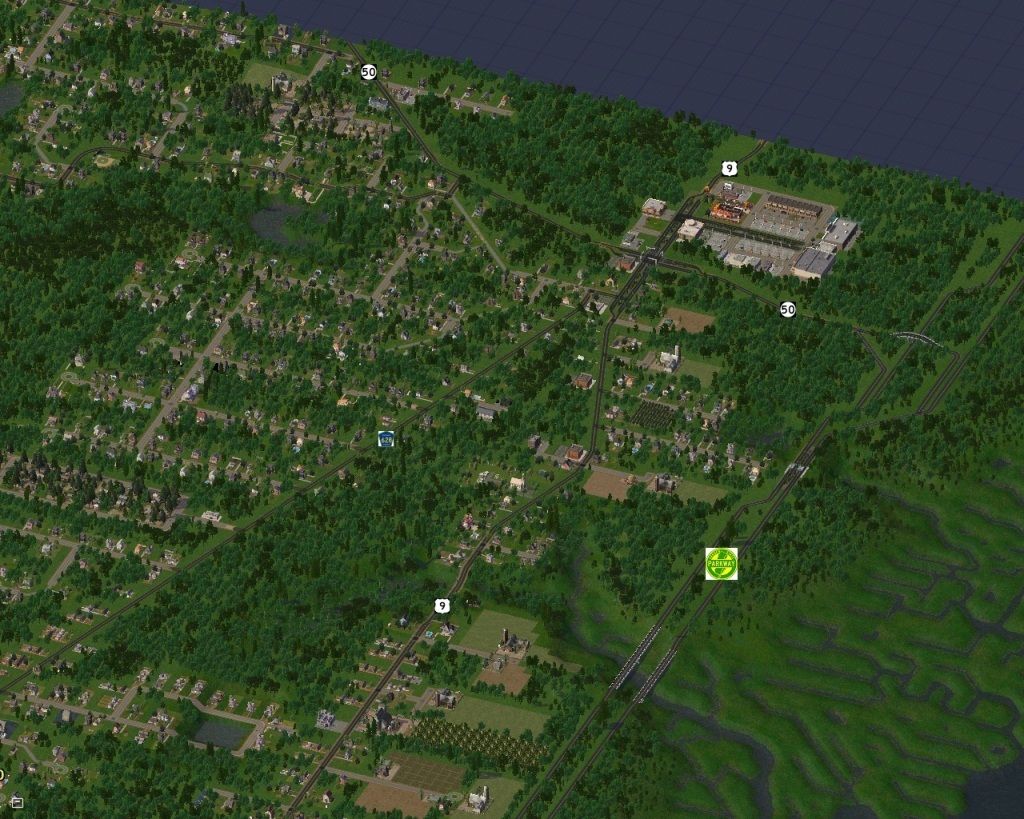 There has been considerable residential development in Seaville west of Corson's Tavern Road ( CR 628 )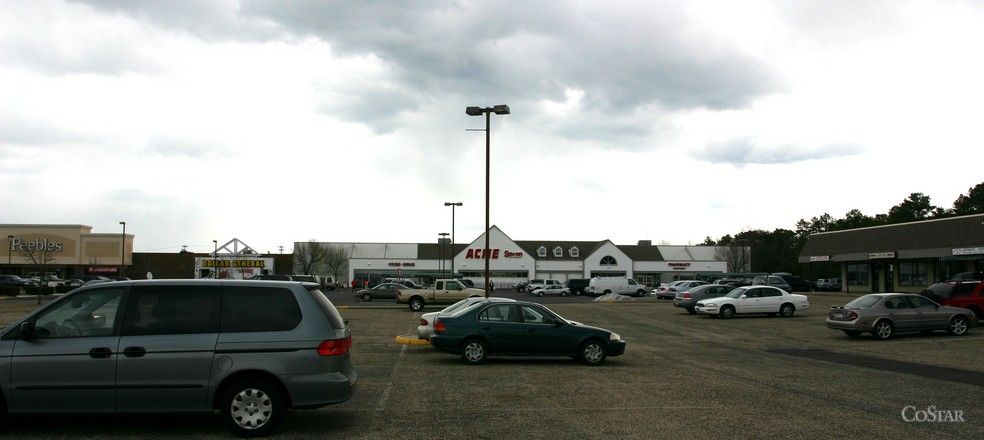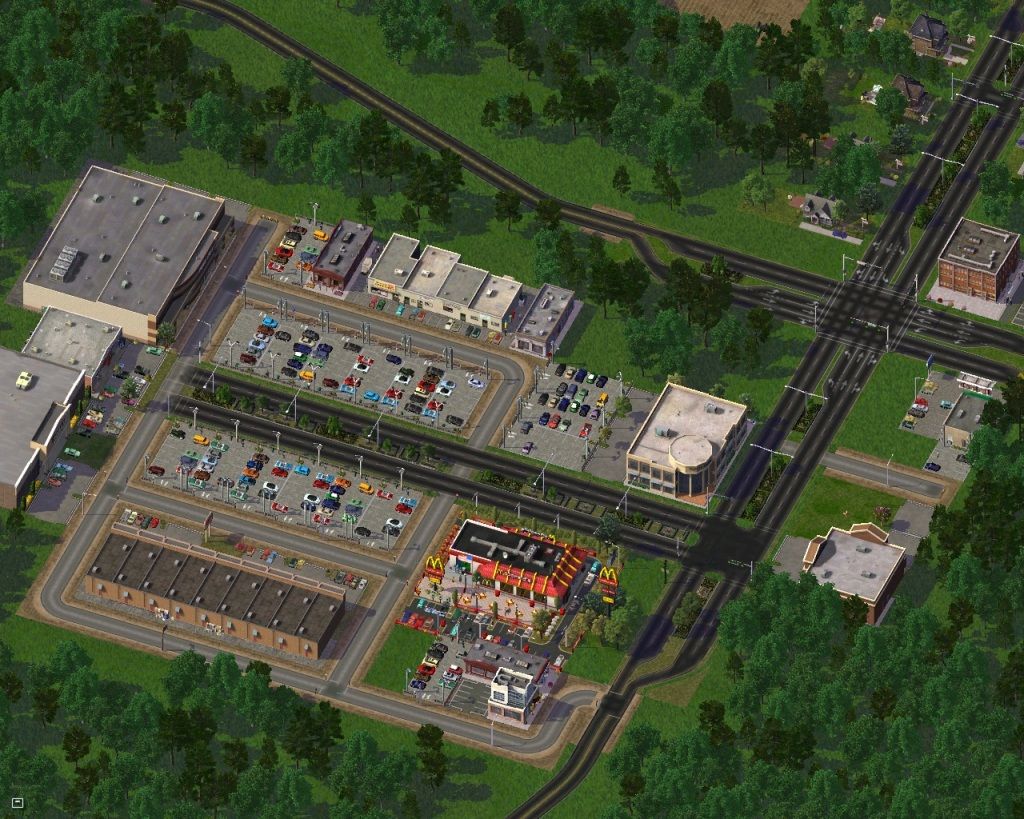 North of the Route 50 intersection on Route 9 is the Cedar Square Shopping Center.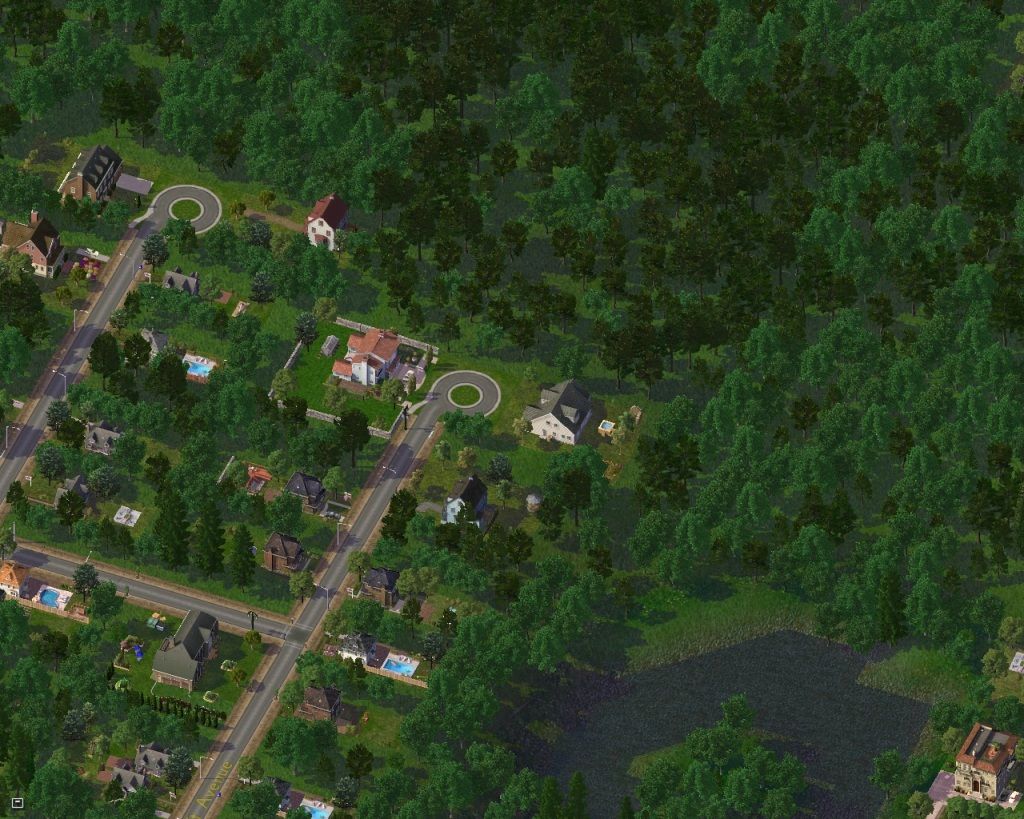 Seaville residential neighborhood West of Corson's Tavern Road
On the south side of the tile is the northern section of Ocean View.
Looking east from Route 9. There are still a number of small family farms between 9 and the Parkway. The first or last (depending on your heading) rest area on the Garden State Parkway is located near mile marker 18, (right, center) and offers a chance for motorists to fill their tanks and grab a snack on thier trip.
Much of Ocean View's business sector is located around the intersection of Route 9 and Sea Isle City Boulevard north to the intersection with the Ocean View - Woodbine Road.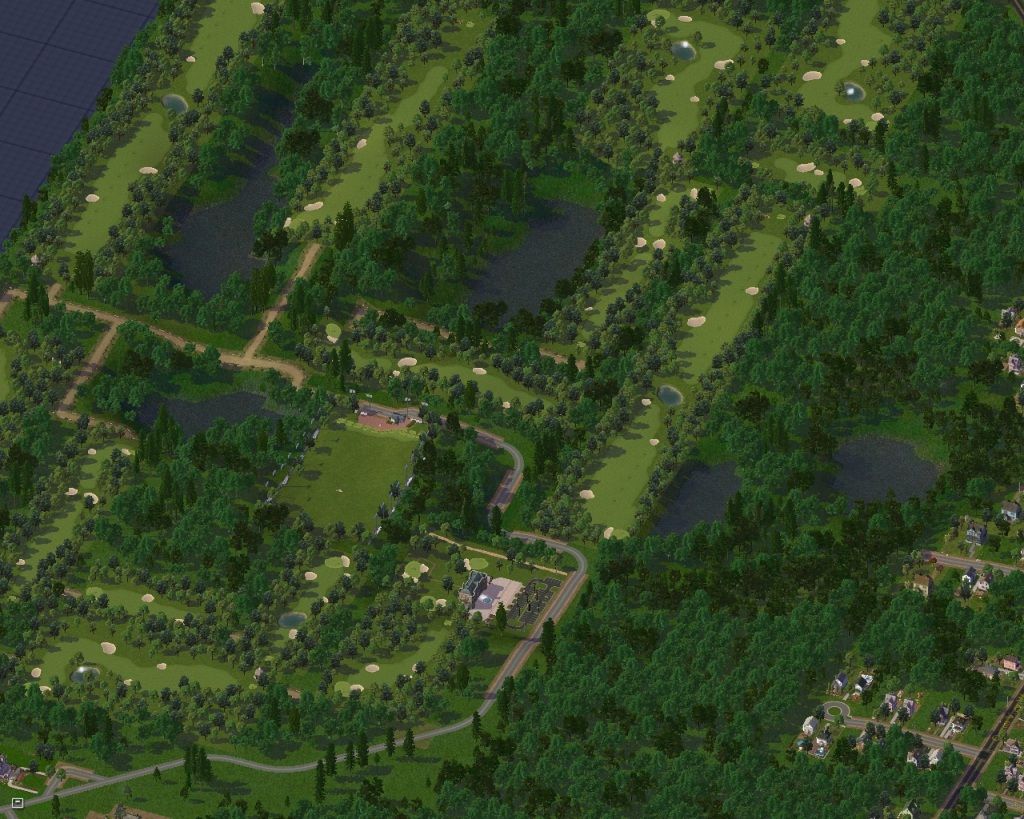 West of Route 9 is Shore Gate Golf Club. It is an 18 hole , par 72 premier championship golf corse, rated as one of the best new courses in America.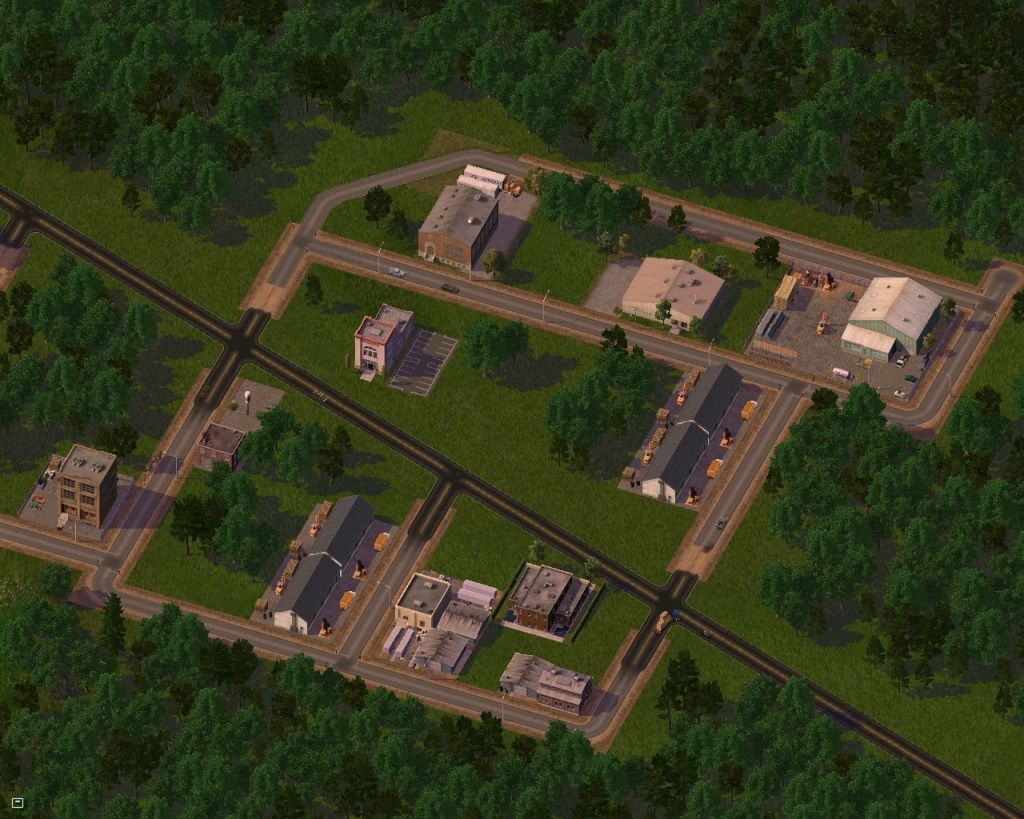 While not known for its industrial capacity, Cape May county has a few pockets of light industry like this one on the Ocean View - Woodbine Road
.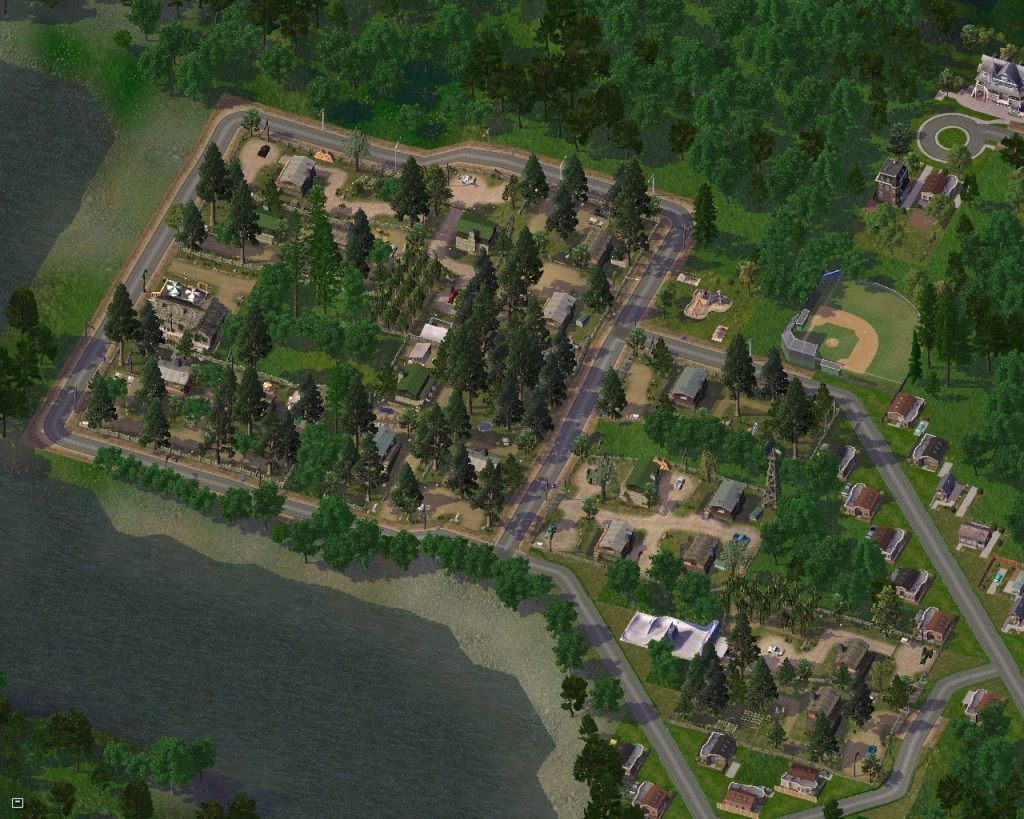 The region is home to numerous campgrounds, offering a more affordable vacation alternative to the pricier island resorts. This is Outdoor World, located west of Corson's Tavern Road.
Well, that's all I have for this installment. I hope you didn't mind the extra wait. I've been trying a few new BATS and additions to make the journal a little less sim-vanilla and these things take time to figure out. Thank you for viewing and for your comments.
Replies :
coryreinhardt : Yeah, that's one intersection that leaves a person scratching their head. Good thing there's little traffic or there'd be wrecked cars piled up all over the place. You may call them "unique" intersections, but I can think of a few other names for them, none of which are printable in this forum
And thanks, I'm also a big fan of your journal as well.
dubaidude303 : I guess bluegrass is a popular choice for sod farms. It sure looks nice and holds up well, even when placed on the sandy soil of the barrier islands.
hahei : Thanks !
NMUSpidey : Thanks for stopping by, and the comment. Yeah, I might imagine the UP of Michigan is pretty remote, and for good reason. Not many folks want to live where it's -20 F for most of the winter. It's pretty countryside up there, though. Might be a good project for some aspiring sim developer .
SimCoug : Thanks again ! Without the FAR , I doubt that this CJ would be possible. In my opinion it's one of the more valuable tools for doing a rural journal.
StephenPullen : Thank you for your kind words. It's comments like that one that keep me going .