Update 61 - 4/23/12 - Capital Stadium: Home of the Martin Warriors
Update 61 - Capital Stadium: Home of the Martin Warriors
Today we will stop and explore new Capital Stadium, home of the Martin Warriors of the National Baseball League.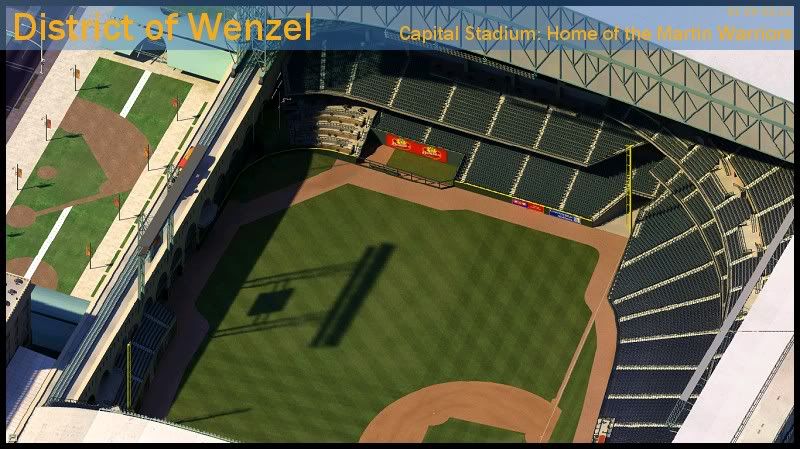 Old Municipal Stadium. In addition to the Warriors needing a new stadium, Municipal Stadium was also located in the path of the north-south freeway.
Original Martin Warriors logo. The teams original colors consisted of white, red, and black.
We get off I-80/I-55 at exit 82A (D50, N18, Capital Stadium, Brittany River Blvd).
The new stadium, Capital Stadium, is situated on the riverfront likes its predecesor, however, the riverfront was altered to accomodate the new stadium's larger footprint.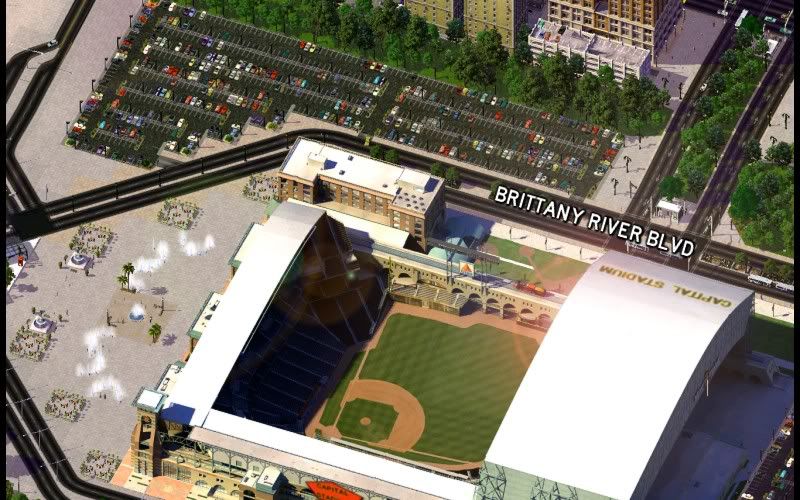 Along with the new stadium, the Martin Warriors unveiled new logos and uniforms. The teams colors now consist of white, maroon, gold, and black and feature a non-Indian warrior so as to avoid clashes with "offended parties".
Parking on the east side of the stadium.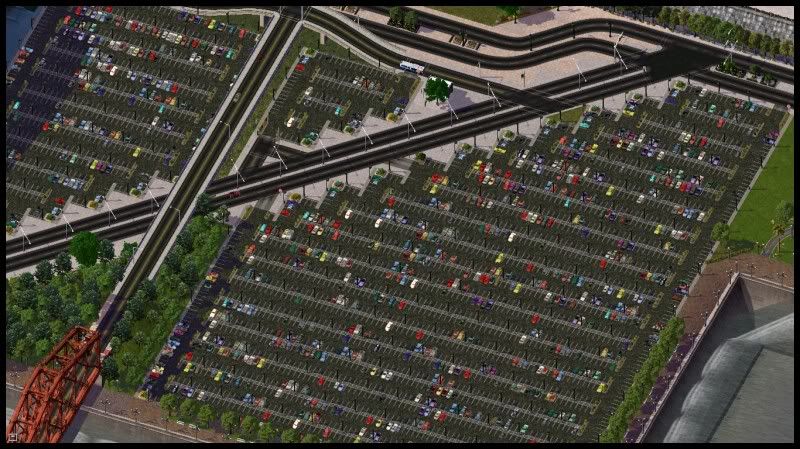 Views of the new stadium. The new stadium features a retractable roof.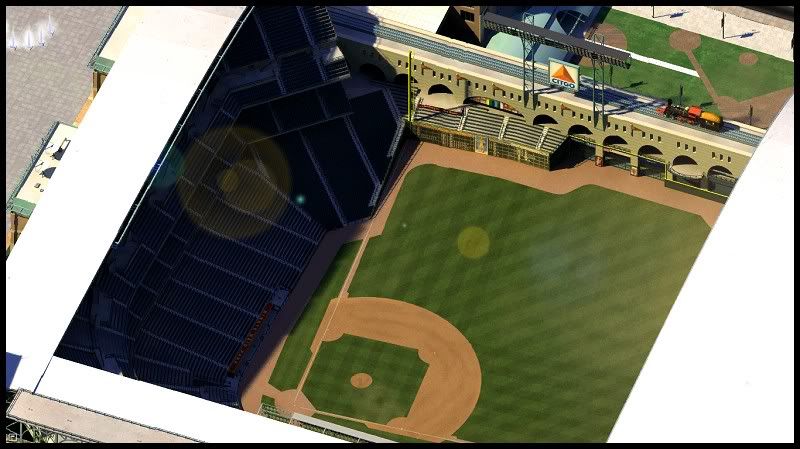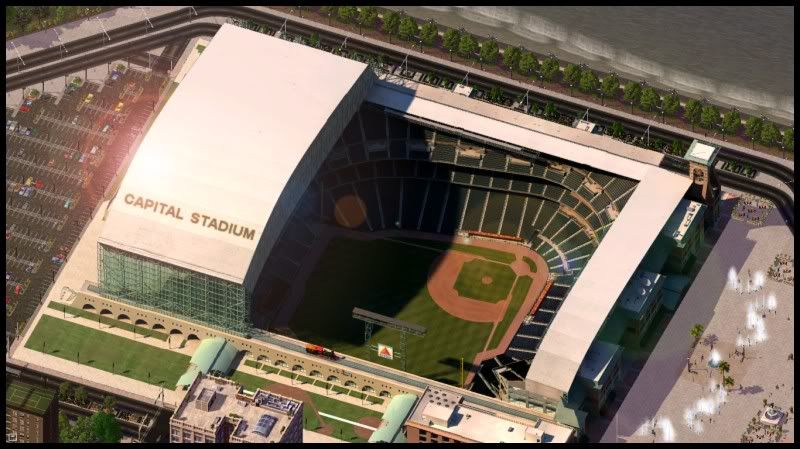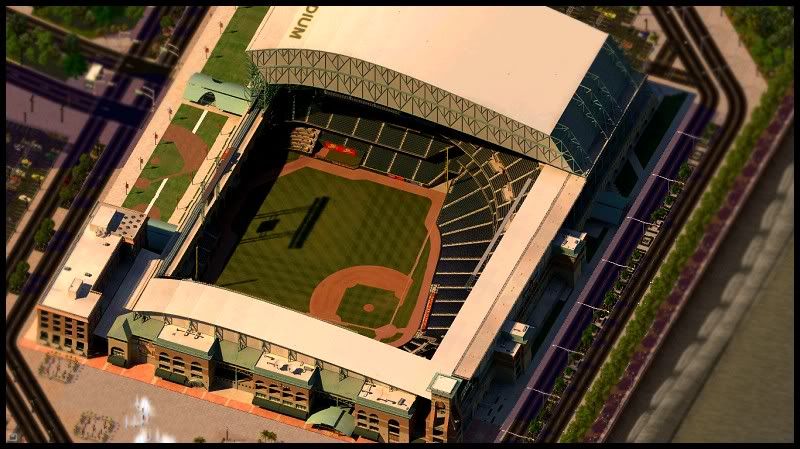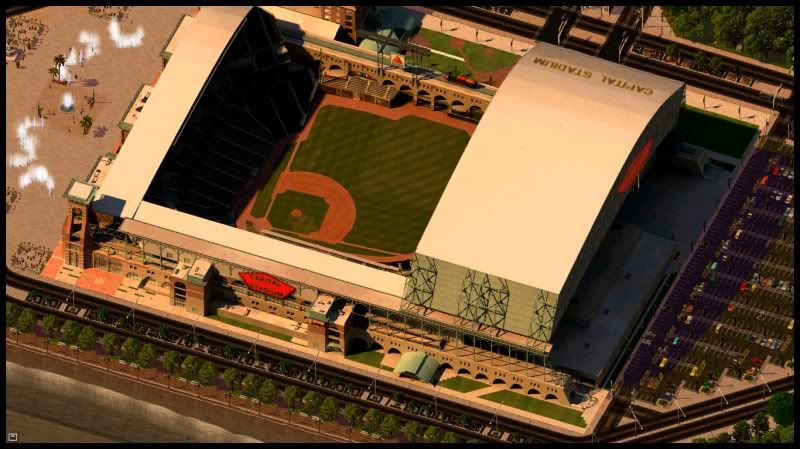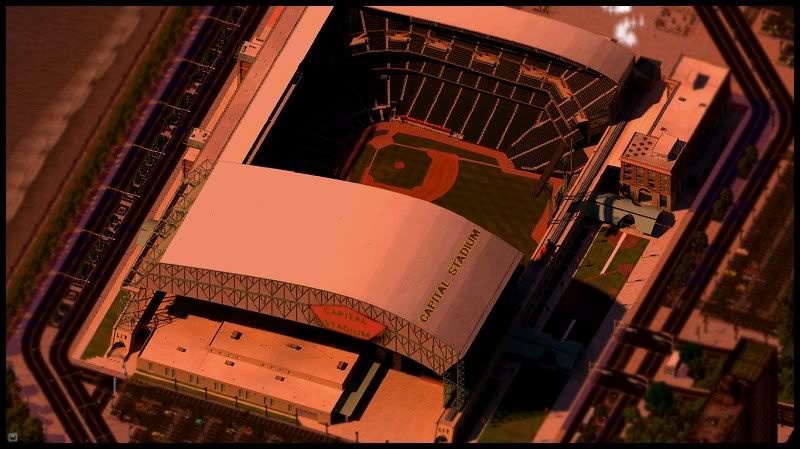 Hope you enjoyed the update. I just love the few really good stadium recreation BATs out there. Too bad the only two options for MLB stadiums are SAFECO Field and Minute Maid Park, both retractable roof from the side. Would love to see a more classic style stadium or Miller Park! Ditto for NFL stadiums, only Reliant Stadium currently available, but that has a (retractable) roof. Would love to have an open field (Lambeau anyone?).
Check out the District of Wenzel Street Map to get an idea where we are.