2-3 Over the Creek : South Dennis

In today's update, we cross over Dennis Creek to take a look at the village of South Dennis.
As you can see, there's been a bit of development on the southern bank of Dennis Creek.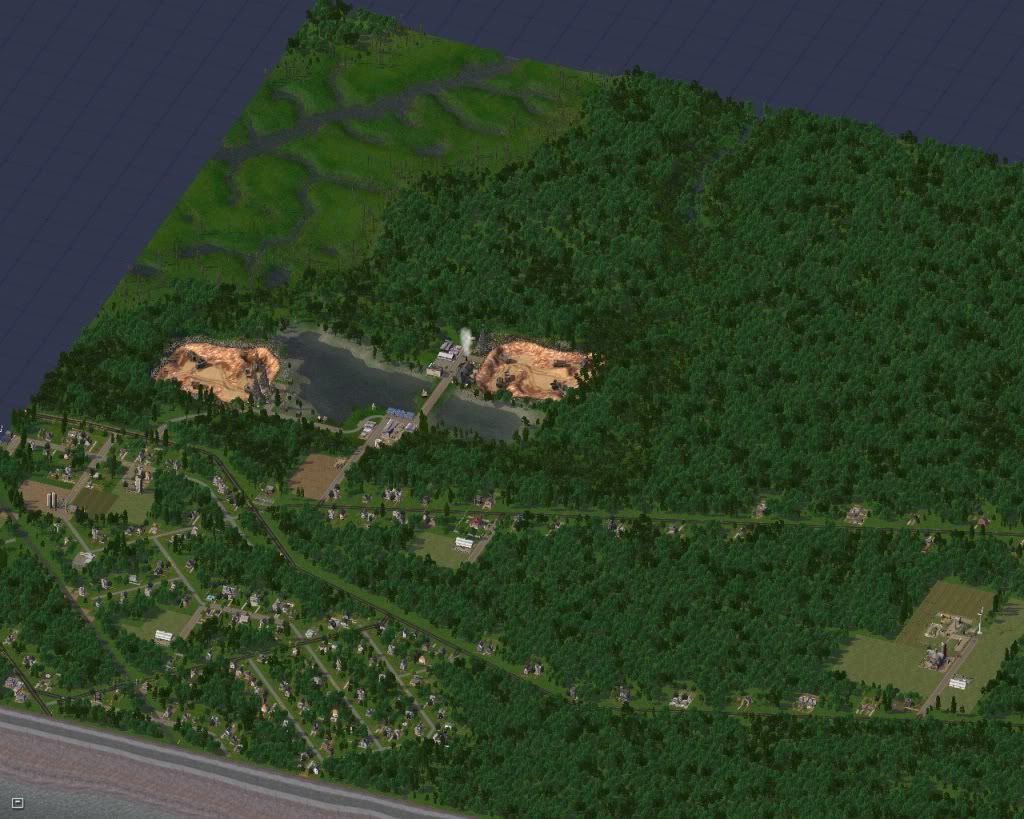 Most of the development is to the west of the tile. A reason for this is the heavily wooded areas north of Dennisville Road (northern East-West road) is part of the Dennis Creek Wildlife Management area. Once east of the village, the areas south of NJ 83 ( southern East West Road) is part of the Beaver Swamp Wildlife Management area. A minimum lot size of 3 to 8 acres is enforced in these areas to impede overdevelopment, with promises from developers that portions of these tracts be preserved as open space.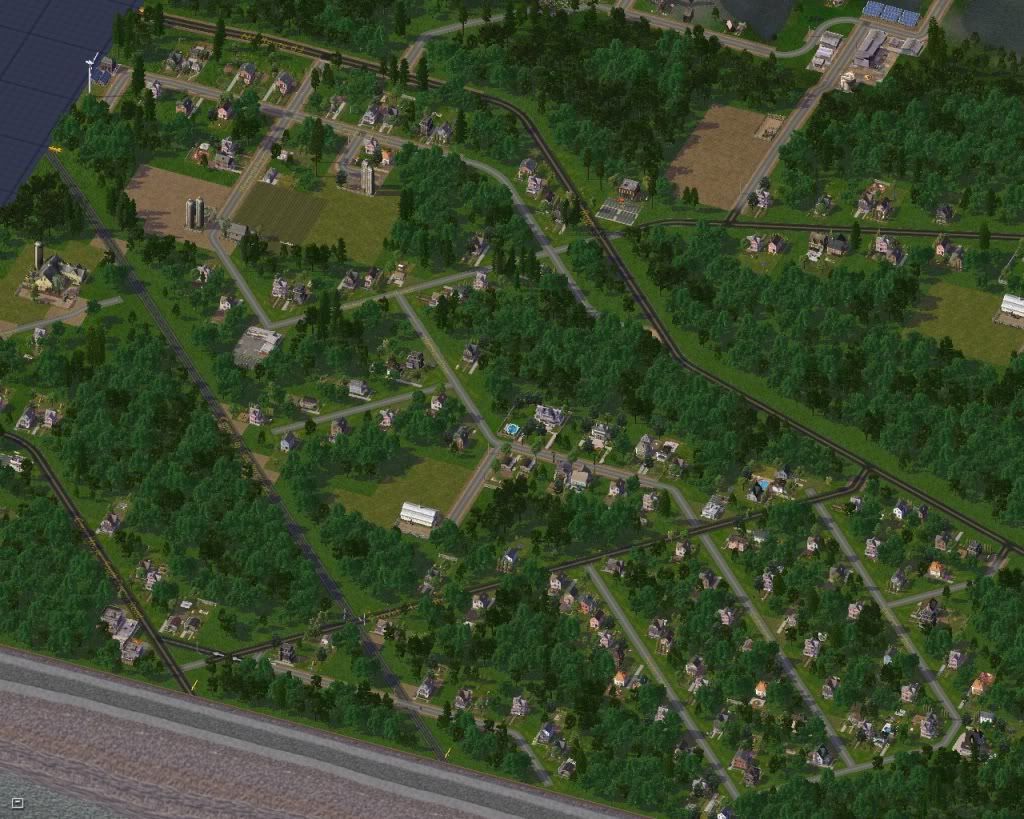 Most of the village is tucked away in the woodlands south of NJ 83, hidden from the main road by the thick forest growth.
A closer look at the residential areas south of Gravel Hole Road.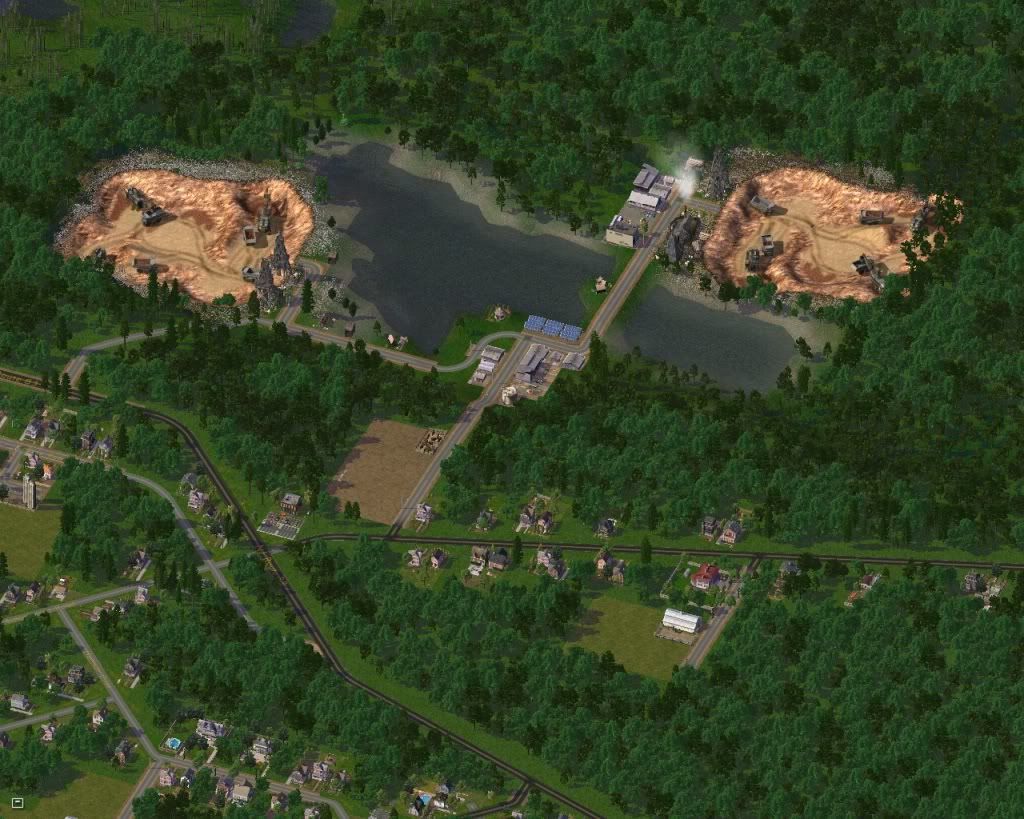 One of Cape May County's many sand and gravel mines. The fine grained sand mined here is of high quality, and is used in many applications. Aside from tourism and fishing, it is one of the region's few industries. Several of the county's small bodies of fresh water are gravel mines that have been filled in by groundwater.
Looking north where Dennisville- Court House Road (CR 657) meets Delsea Drive (NJ 47). Photo by Harry Scheeler Jr.
Same area, looking south. The local diner is a popular stop off for tourists venturing to and from the shore resorts.
Well, that's it for this installment. I hope you've enjoyed your visit. As always , your comments are highly valued. I do requests, so if there's something you'd like to see in more detail, feel free to ask. Thanks for stopping by !
Replies :
vivapanda - thanks ! The roads were for the most part old Native American trails, widened and improved by the first settlers and improved by successive generations. They usually followed the easiest path , avoiding the marshes and more difficult terrain.