1815 : Flinders Landing Settlement
Flinders Landing Settlement : 1815
The first 2 years of settlement at Flinders Landing saw the establishment of a small village surrounded by farms. The population had grown from the original 307 settlers to 458 due the arrival of a small band of people from a failed settlement in the Port Philip District further to the west and the birth of many children.
As there are no medical clinics and only one doctor for the whole settlement, many newborns were lost. One of the main complaints of the settlers in 1815 were the lack of facilities. Port Jackson was several hundred kilometres away and the other main settlement of Hobart suffered the same problems as Flinders Landing.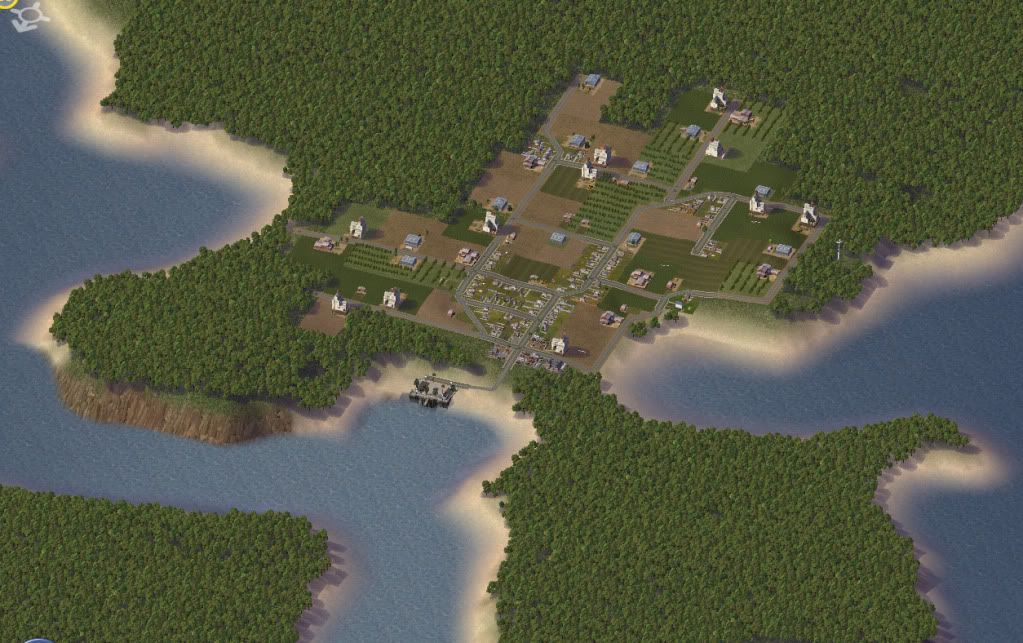 The abundant supplies of timber in the district proved bountiful for the settlers. The housing and most of the main buildings were able to be quickly constructed and the clearance of the forests allowed for the establishment of farms. Most of the housing developed close to Flinders Cove where the ships pulled in. A small commercial area developed on the road to the docks to service the ships coming to port.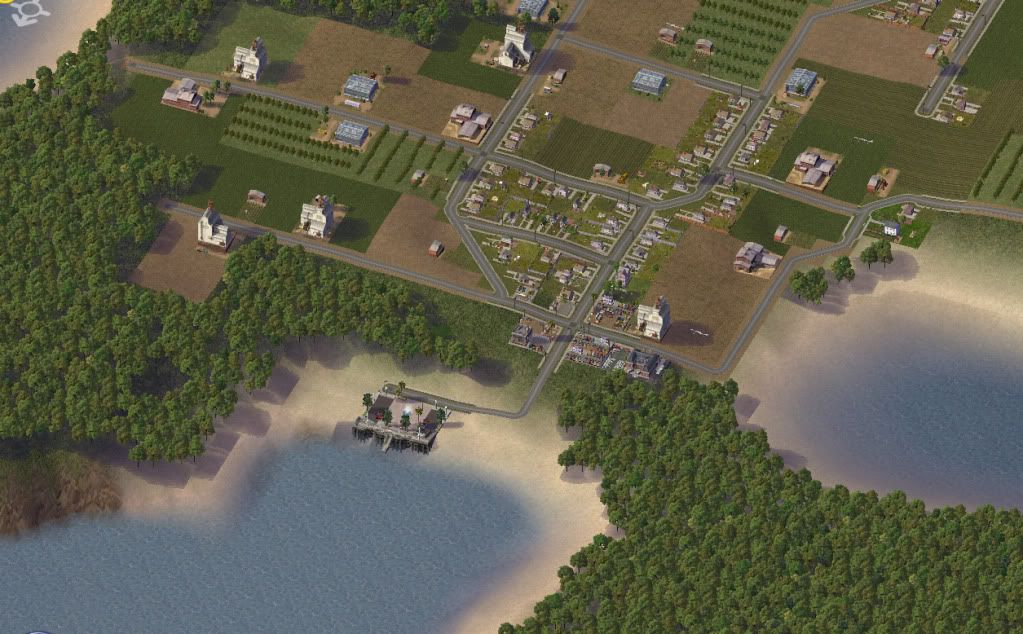 After a few incidents at Flinders Cove, where one of the settlers (Sally Colbraith) from the Port Philip District fell and slipped in the mud while trying to disembark and a few kegs of rum for the redcoats were lost overboard, it was decided that Flinders Landing needed a dock. A small timber dock was built in Flinders Cove to improve the unloading of supplies and passengers. Unbeknown to Sally, they still laugh at her misfortune down at the beetroot stall on Cove Street where she is referred to as "Swamp Creature Sally".
The redcoats also demanded a place be built to serve as a police barracks and public administration building so in 1814, a small wooden public administration building was built close to the docks to house these functions until a permanent facility could be established. Being close to farmer paddy's potato field (over the road) was also convenient as he was always complaining about his potatoes going missing so being close to the scene of the crime made the redcoat's job just a little bit easier.