Update 57 - 3/26/12 - East I-80: Jade Interchange to Jade Creek
Update 57 - East I-80: Jade Interchange to Jade Creek
The Roadgeeks among us will be happy today! Freeways are finally coming to Martin County. The next few updates will travel east on the east-west freeway Interdistrict 80. We won't JUST be travelling along the freeway, but we will also see the neighborhoods before and after the introductions of freeways.
In the pictures we will be travelling from top to bottom so it will look as if you are scrolling down in the game. East will be at the bottom of the pictures (usually my pictures are oriented with south at the bottom).
I hope you guys can understand why I bailed on the RHW...again. I love the look of the RHW, but I found quite a few limitations as far as RHW-6 and above with diagonal ramps and bridges which would severely limit my freeway flexibility.
Today we will see the Jade Interchange northwest of the City of Jade. Then we will travel east to Jade Creek, a little more than a two mile trip.
First, the Jade Interchange with North at the top of the picture.
Now we are oriented with east (our destination) at the bottom.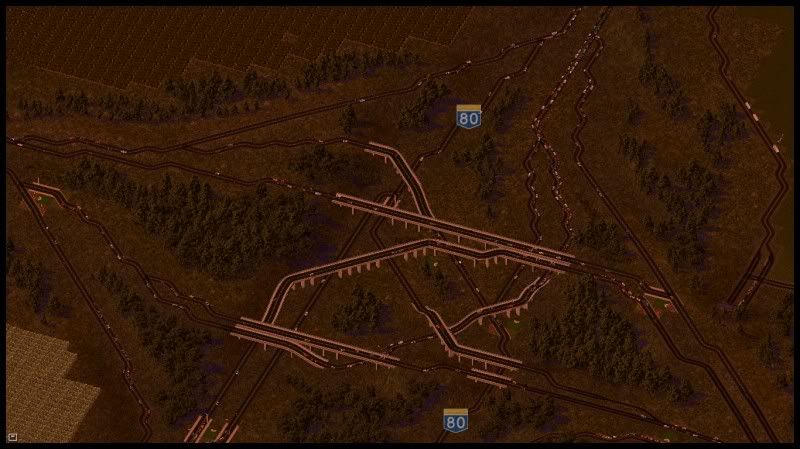 The guide signs at the interchange are not complete for the north-south freeway designation.
Exit 275A southbound.
Exit 275B northbound. This future route intersects with I-580 and figures to serve Powhatan and eventually Freeport.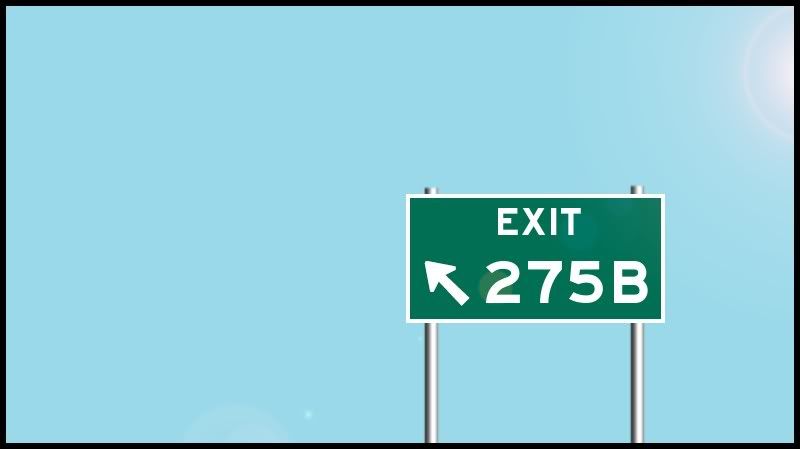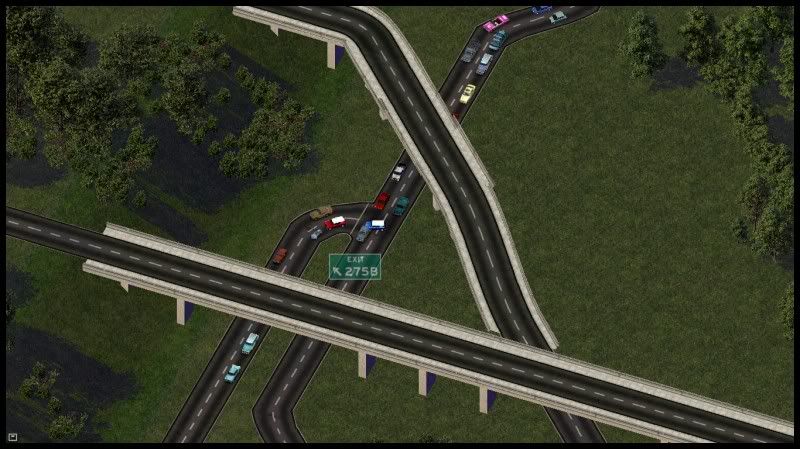 East I-80 passing under the northbound bridge and the ramp exit to West I-80.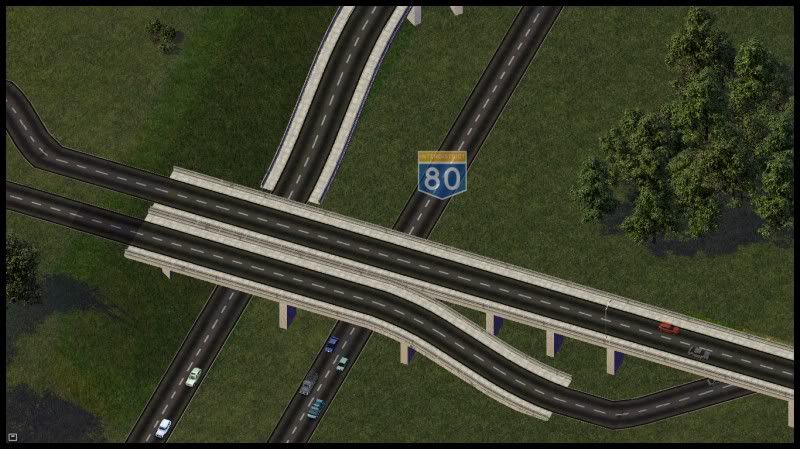 Traffic from the Cambridge-Freeport Freeway merge onto East I-80.
District Highway 75 heads out northwest from Jade to eventually intersection with District Highway 230 and become the Union Pass Trail.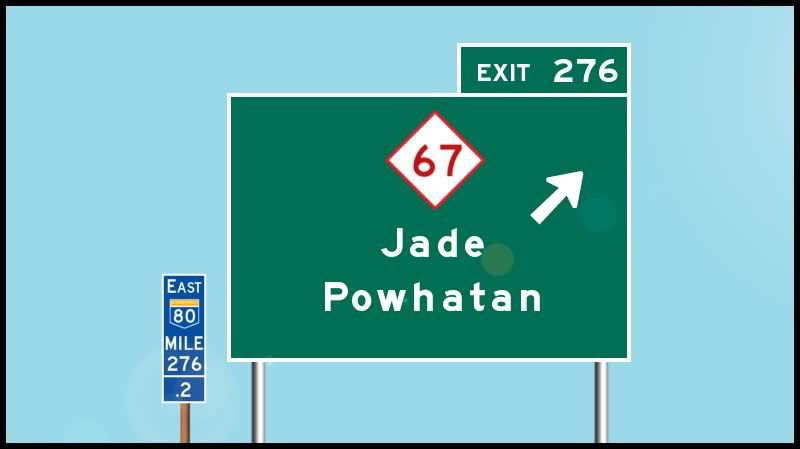 I-80 is only a bypass at this point in Jade's history, served by a McDonalds, a BP gas station, and a Shell gas station.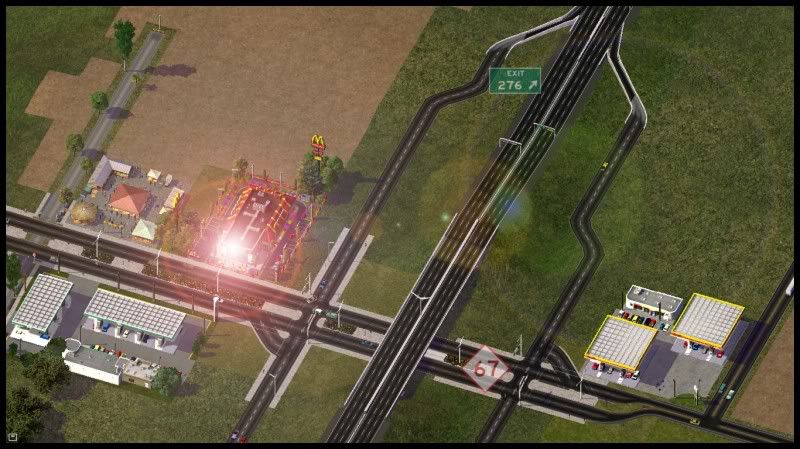 Westbound Exit 276 is considerably longer than its eastbound counterpart.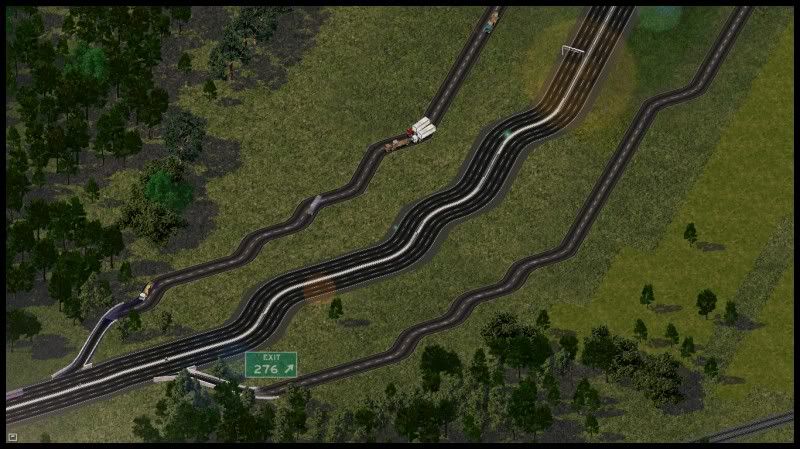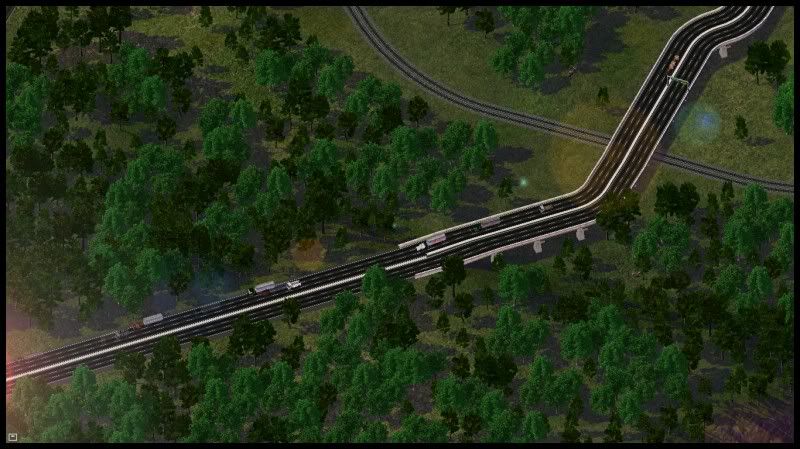 We have now travelled two miles. Here we see an advance guide sign for the interchange with I-580. The "Fairchild Loop" has been designated a spur of I-80. Citizens of Martin County don't understand the premature creation of a high-speed limited access road to serve the sparsely settled Fairchild area.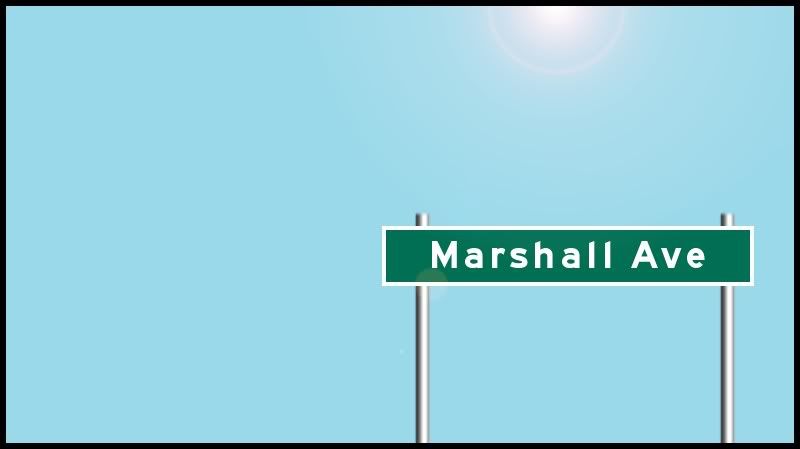 Next time we will cross the creek and enter the City of Martin.
Here is a shot of my original Jade Interchange before I concluded that the route was stupid and straightened I-80 thus making the Jade Interchange 4-way.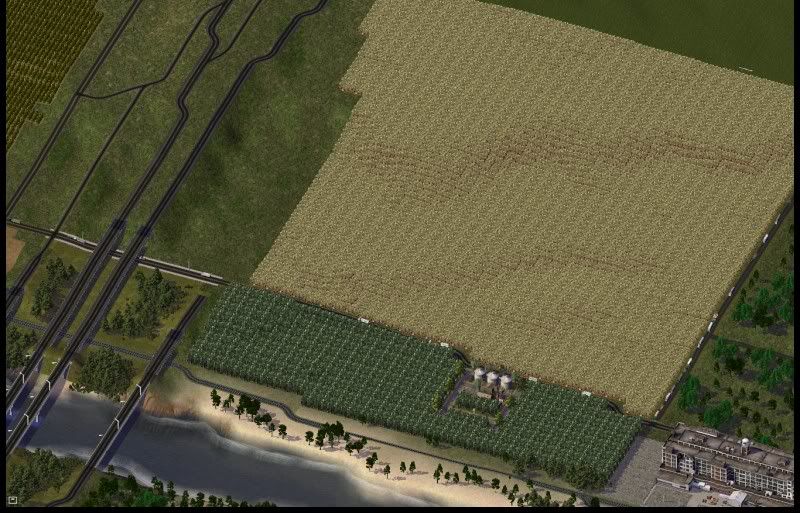 Sorry the update is a little late. I really got all the signs and style together just yesterday! I planned for the update to actually be a little longer, eek.
Tell me what you think. What do you think of the Interdistrict Highway shield? I'll have to get cracking on adding the freeway to my street map!
Check out the District of Wenzel Street Map to get an idea where we are.