Update 58 - 4/2/12 - East I-80: Jade Creek to 80th Street
Update 58 - East I-80: Jade Creek to 80th Street
We continue east (the bottom of the pictures) along Interdistrict 80. Today we will cross Jade Creek, pass under Fairchild Road, go through the "Hillside Interchange", and pass through the current outskirts of Martin. Please check out the Map to see where we are.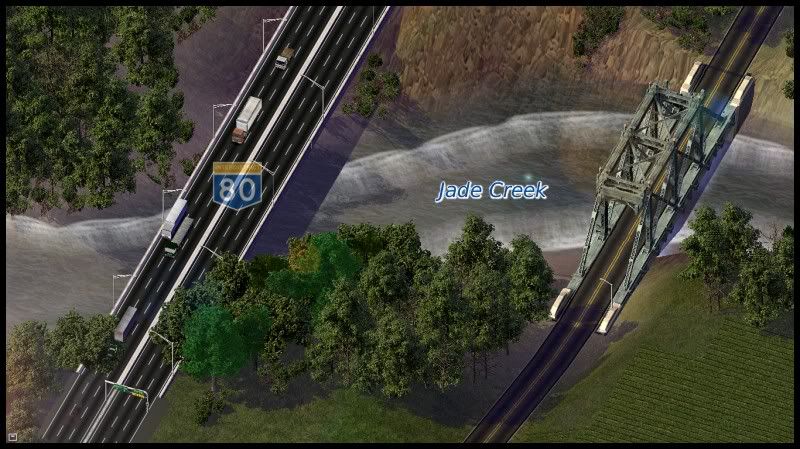 Passing by farms parallel to Marshall Ave.
Curve to bypass some elevation.
Another guide sign for the upcoming "Hillside Interchange" to Fairchild.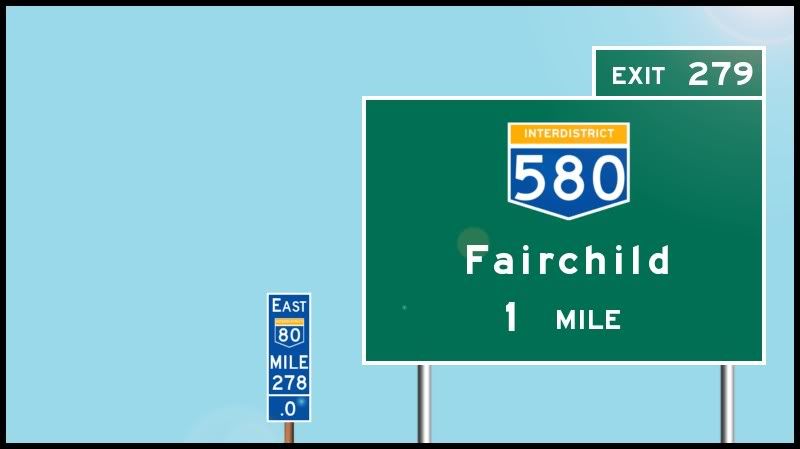 The Brittany River Highway following the contours of the river jogs north to within 300 feet of I-80.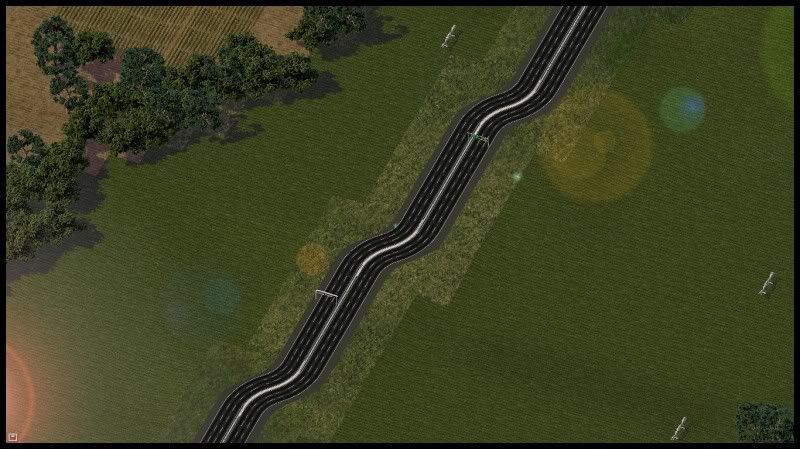 Fairchild Road (County Highway X) overpass.
Interdistrict 580 is signed as a North-South route though its parent route is East-West 80. I-580 is a spur and is signed based on the direction it mostly travels, north-south.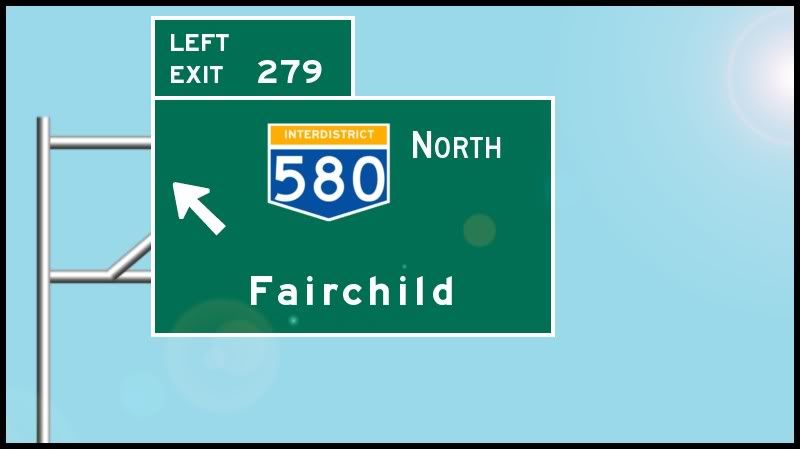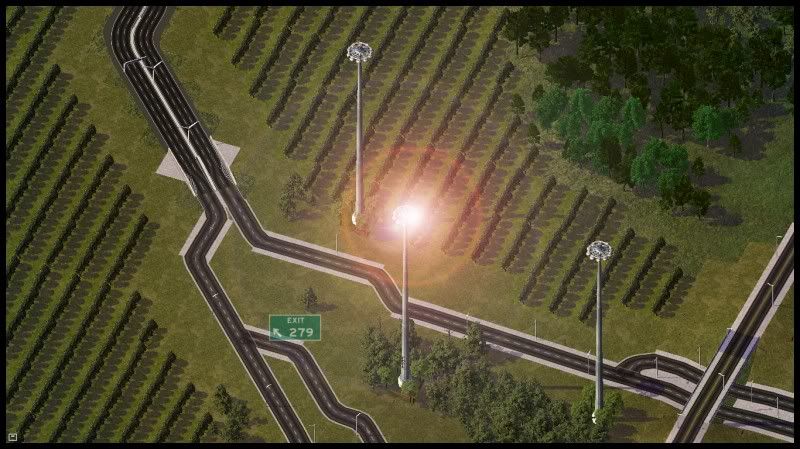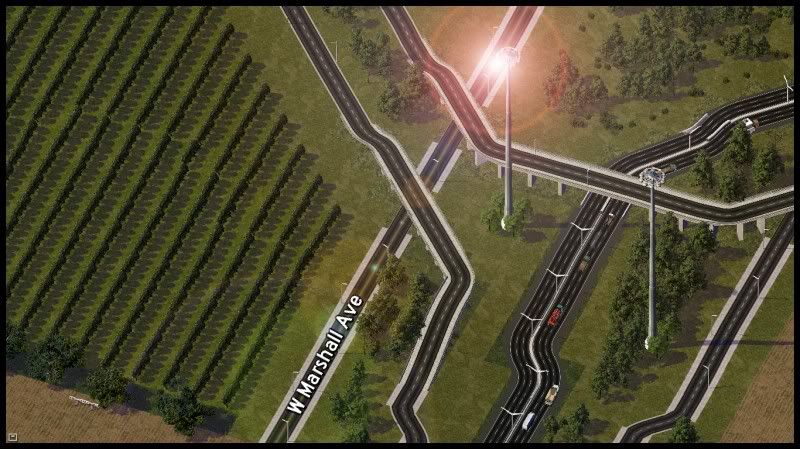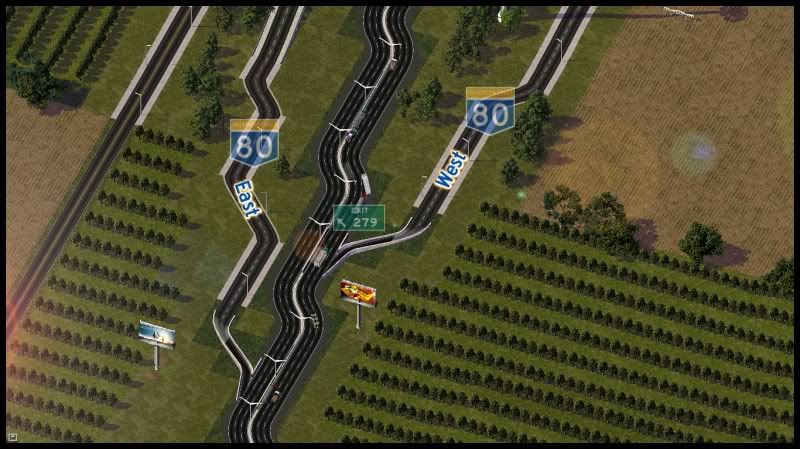 Yes, I-80 travels on "ramps" in SC4 with exits to North 580 and to East 80 running along a "mainline". This is a remnant from the "original" routing of I-80.
This guide sign lets I-80 travelers know they can connect with D50 and N18 (Brittany River Highway) via 88th Street. In reality D50 and N18 is accessible from every exit via the north-south artery, and this is the only guide sign that shows this information.
North 88th Street overpass. It seems some delinquent Bellview High School students vandalized the facade deriding their rival Martin West High School.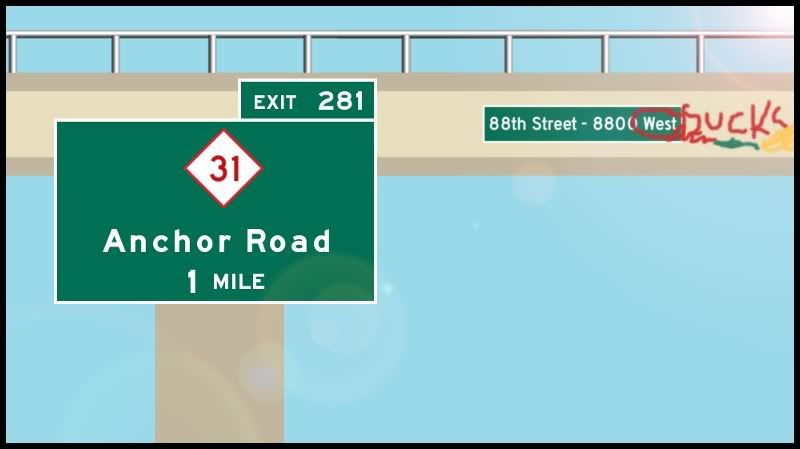 Advance guide sign with distances to the next three exits.
Sound walls help mitigate some of the noise pollution from I-80.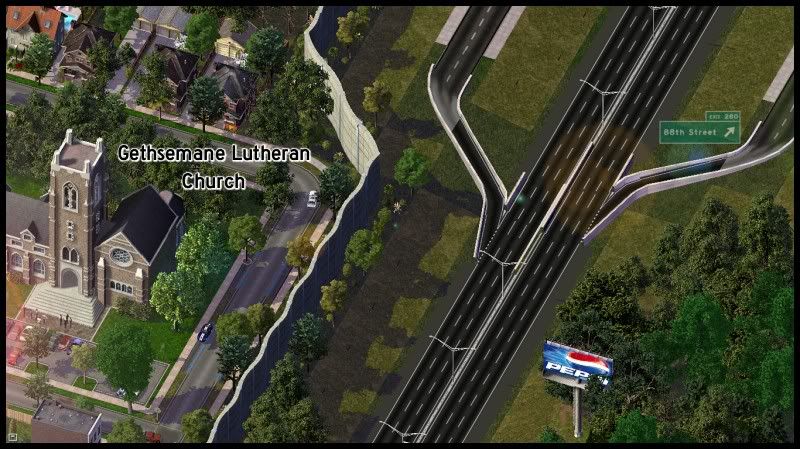 North 80th Street overpass. City workers have painted over graffiti on this bridge. Anchor Road is the next arterial 1/2 mile up the road.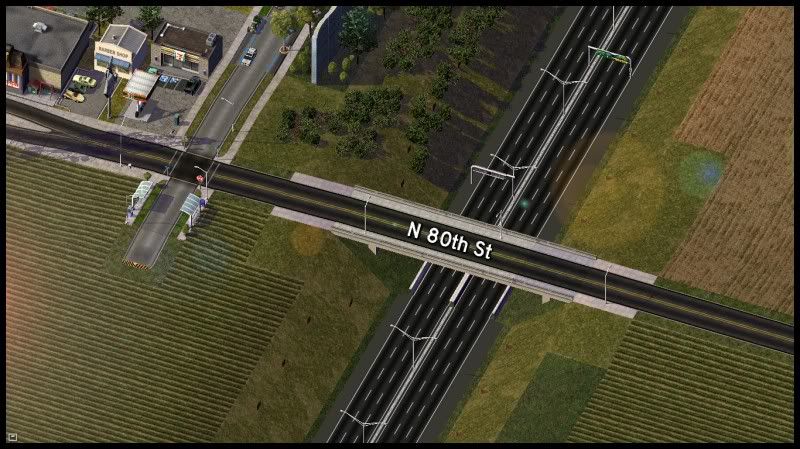 I don't know if anyone noticed, but the control city for West I-80 is Chemeketa. I found this name in Aydina??? Correct me if I am wrong people...anyways, just another little shoutout within my city to other great journals!
I uploaded the sections of the freeway we have seen to the Street Map. I hope you enjoy it. I have actually mapped out I-80 all the way to its downtown intersection with I-55 (north-south freeway) and I-55 down to south of the Penelope River. While mapping, I am getting super inspiration to develop more and more of the city...I can't even decide where to work next!!!
Check out the District of Wenzel Street Map to get an idea where we are.