Update 6: Lakeview
Evandad: If my plugins will co-operate.
We travel South-East through unseen Hugle suburbia to the small town of Lakeview- Overlooking Lake Lin. Lined with clean and beautiful beaches the lake is a boat free zone. Many surfing and swimming tournaments are held here as well as the region wide famous, most grueling, and toughest Lakeview Triathlon. With a steadily growing population of 100,000+ mass transit systems have been put in place. Lakeview boasts the most complex tram/subway system in the region. The subway is for express transit underground where as the Tram system on ground is for slower usually short journeys to work and back. If you want to fill up with gas here is the place. Gas Stations are a plenty in Lakeview with an astonishing 100 servos around the lake. Companies include BP, Caltex and Shell. Here is a picture of a servo complex common in Lakeview.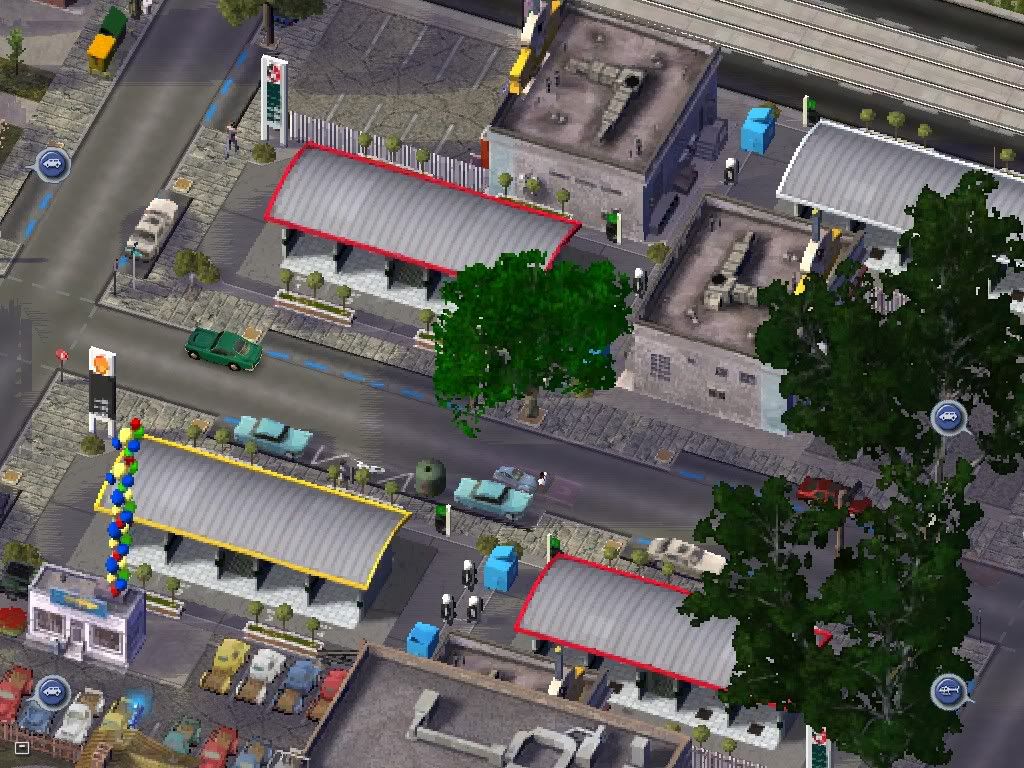 The tram system boasts a historic beach line where the W Class trams run. W Class trams do run on the other lines as well. Here is a picture of the historic Tram going down the line.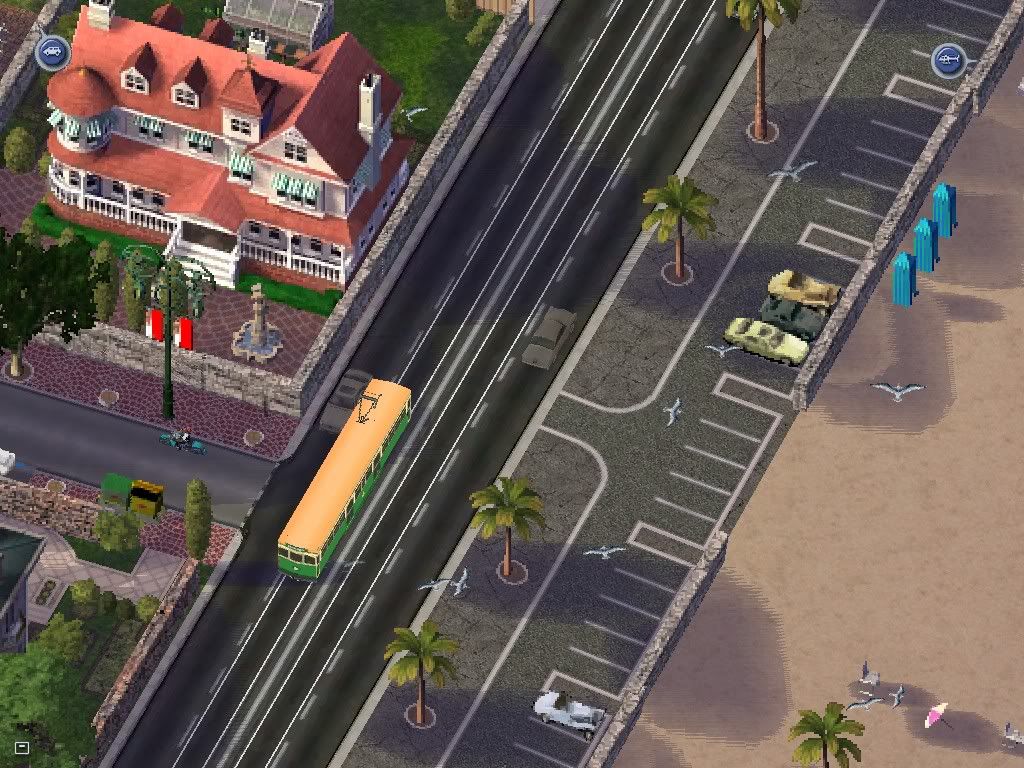 As well as the Beach line the main trunk lines run through the housing and job districts in the roads.
Mansions have found the beautiful real estate by the beach and have been building up madly.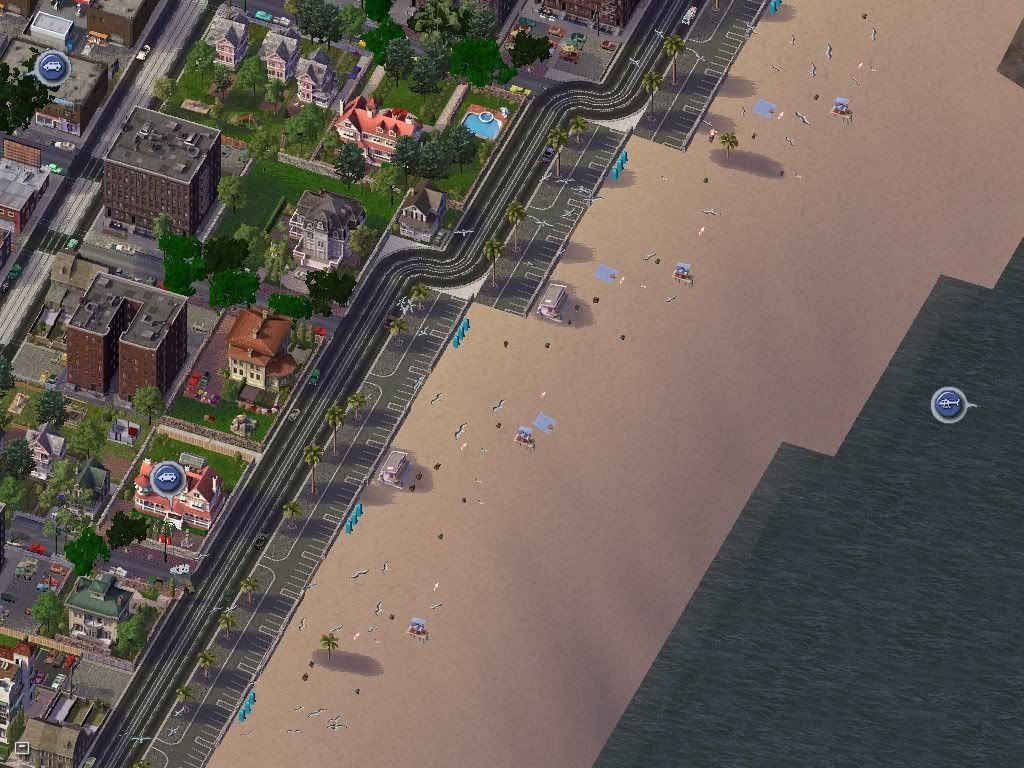 Most lines are connected by tram roundabouts or 'Tramabouts'. Here is a Tram going through the roundabout.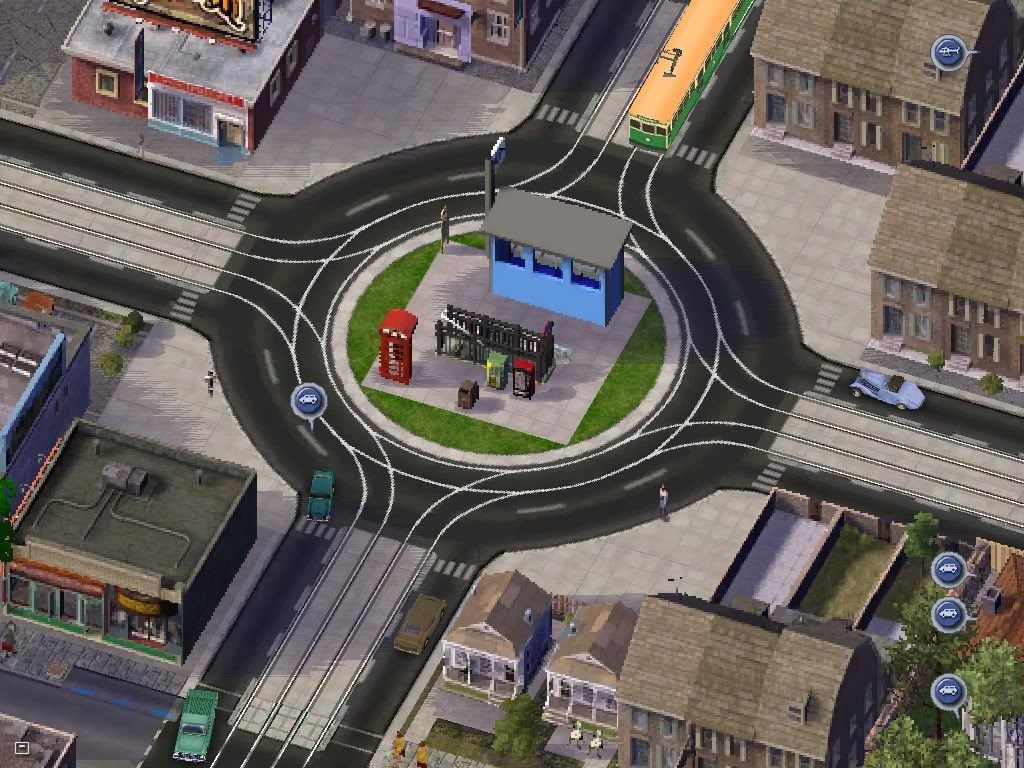 In the centre of these Tramabouts are bus and subway stops. These are disability friendly and buses and subways run regularly. Cost of a 2 hour ticket for the mass transit system (Tram, Bus, Subway) is 5 simoleons. We finish off with a picture of the overview of Lakeview.
To the southern end of development is a K-Mart.
Thanks for reading this entry. Please rate according to the level of my entry. Also 1+ if you particularly liked this entry and comment below to give me suggestions. Next update we travel to the oil fields of Hugle and why there are so many service stations around.