9. Scenes from across the region.

So far this CJ has focussed almost entirely on my city The Spire, which was kind of fitting seeing as thats the name of the CJ. However today I have decided to show you some pictures of other cities in the region. Nobody wants to see skyscraper forests so I won't show those, but I will show some interesting transport layouts, some different kinds of industry, some port related pictures, a supertall financial core and more sprawling suburbs among other things. I have also done a tad more on The Spire and that will also be shown.
95% of these pictures are from old cities I haven't updated for a while, as such the quality may differ, for example some cities were built without a slope mod and all except The Spire were created with maxis houses turned on. I think this also shows how I have evolved my style of building quite well and I hope you enjoy looking at these as much as I enjoyed creating them, with luck this might even give people some ideas.
I'll start with The Spire. Due to a large influx in rail passenger numbers and an increased number of services and connections two major rail junctions have been reworked to allow for greater volumes of commuters to pass, these improvements have also reduced the reliance on two hub stations to act as a line switch, though they can still do so if neccessary.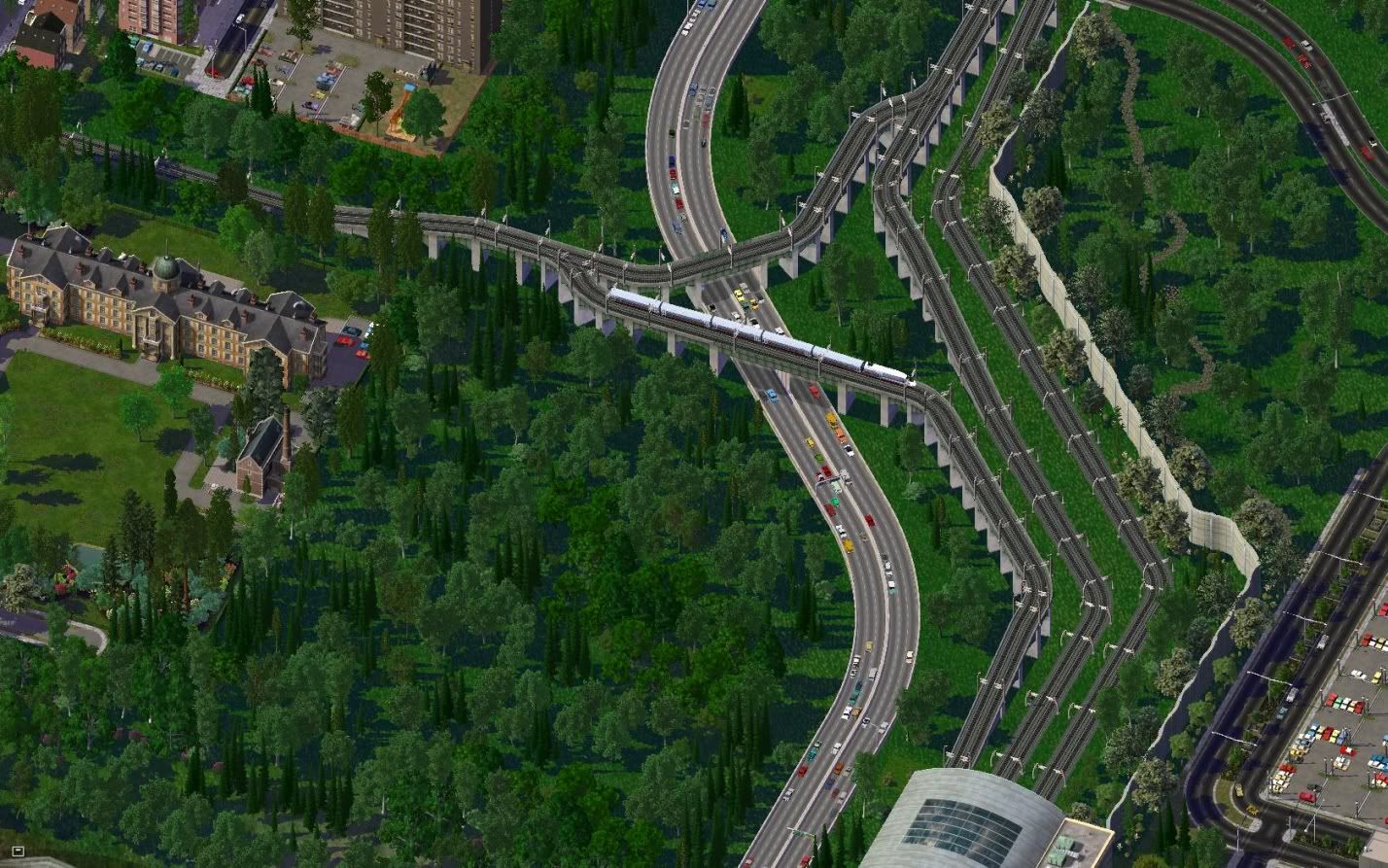 Additionally one of the major commuter routes has been redirected in order to open up more land to residential development, this changes the course of the motorway so that it mirrors the path of the railway lines.
Before realignment.
After realignment and subsequent development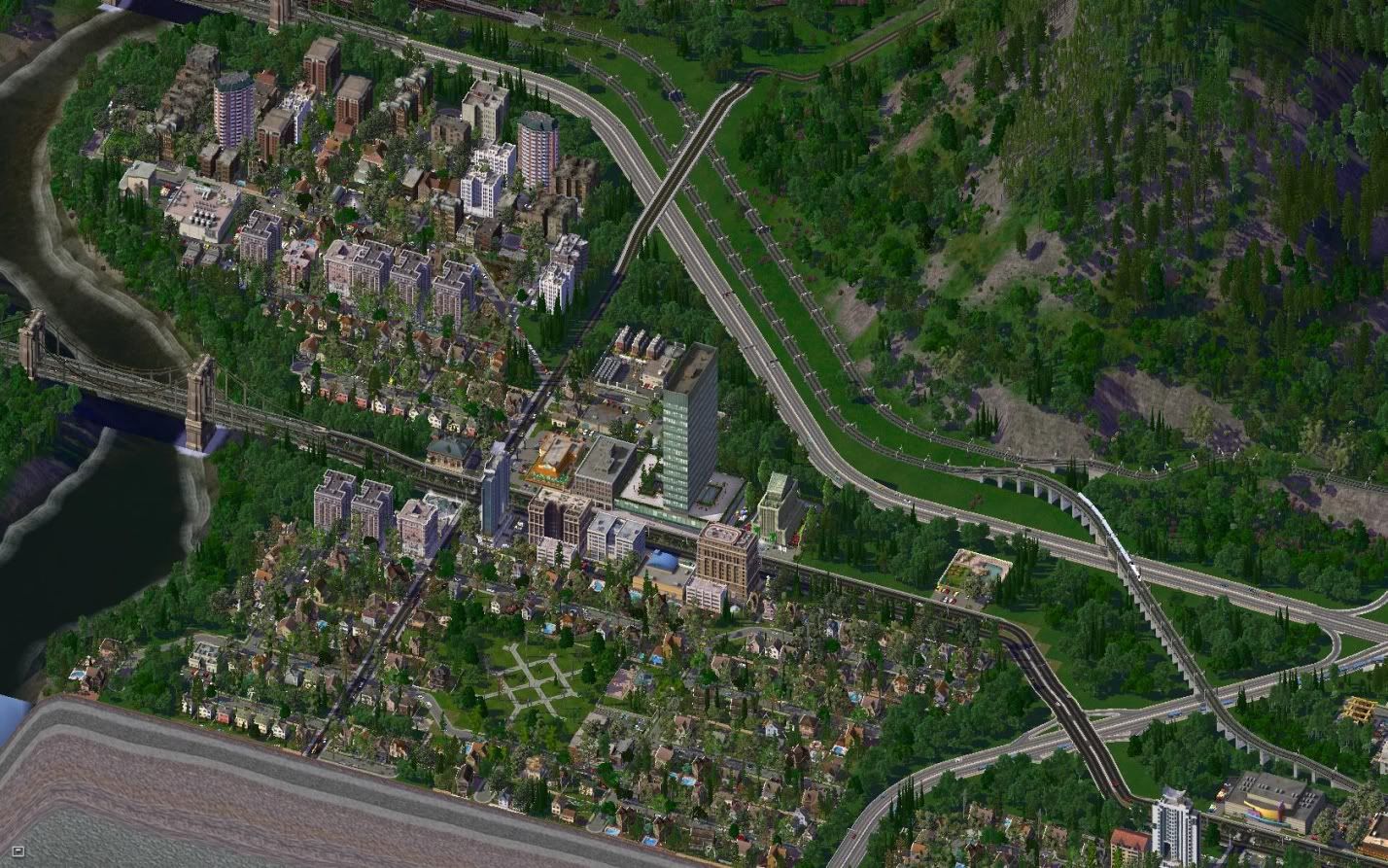 Now we'll head off to a new port development. This is also a fairly recent construction.
Overview of a majority of the port development.
And a few closer shots.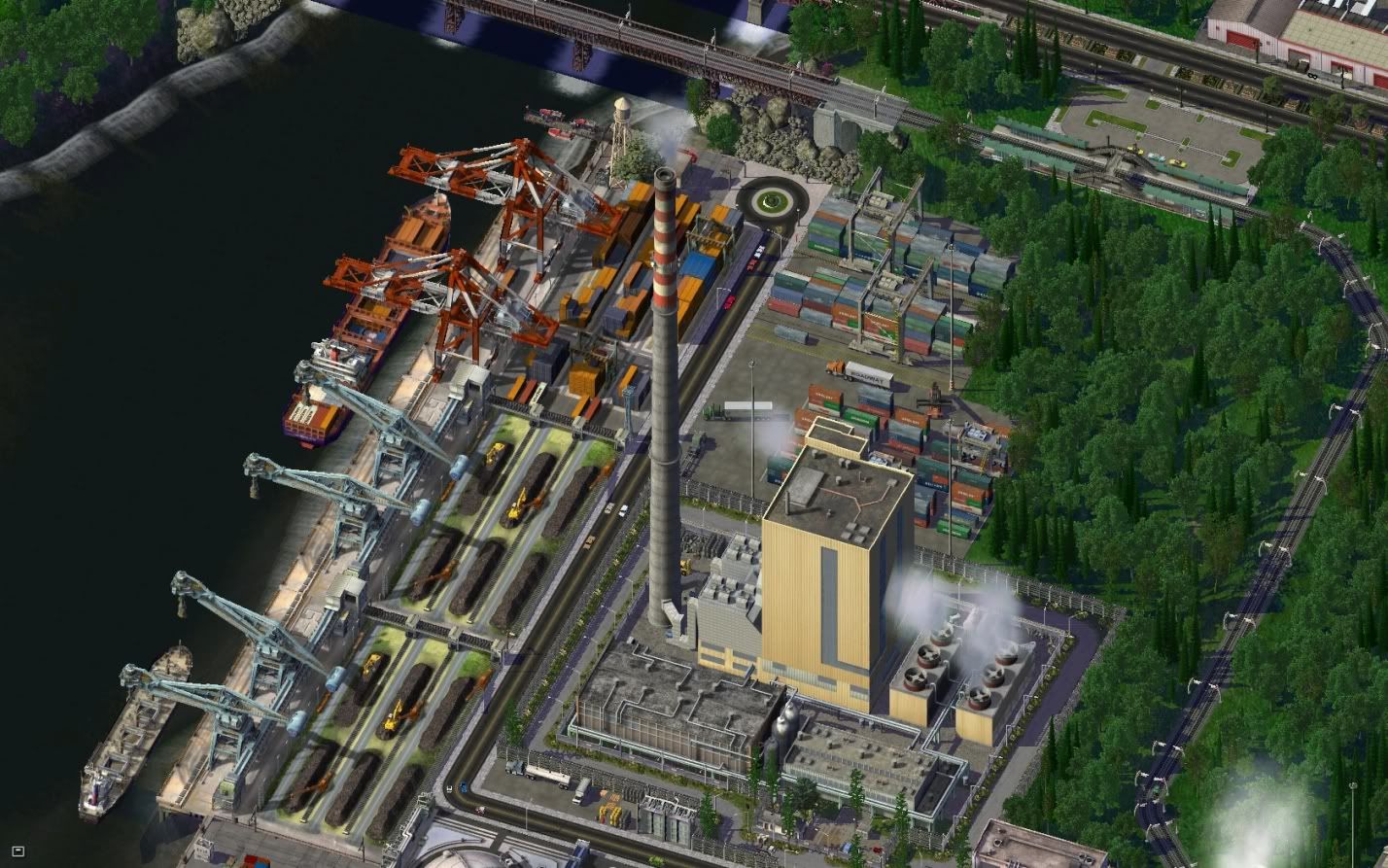 Next we'll visit Somersby, a large suburban area which is home to a small and growing edge city.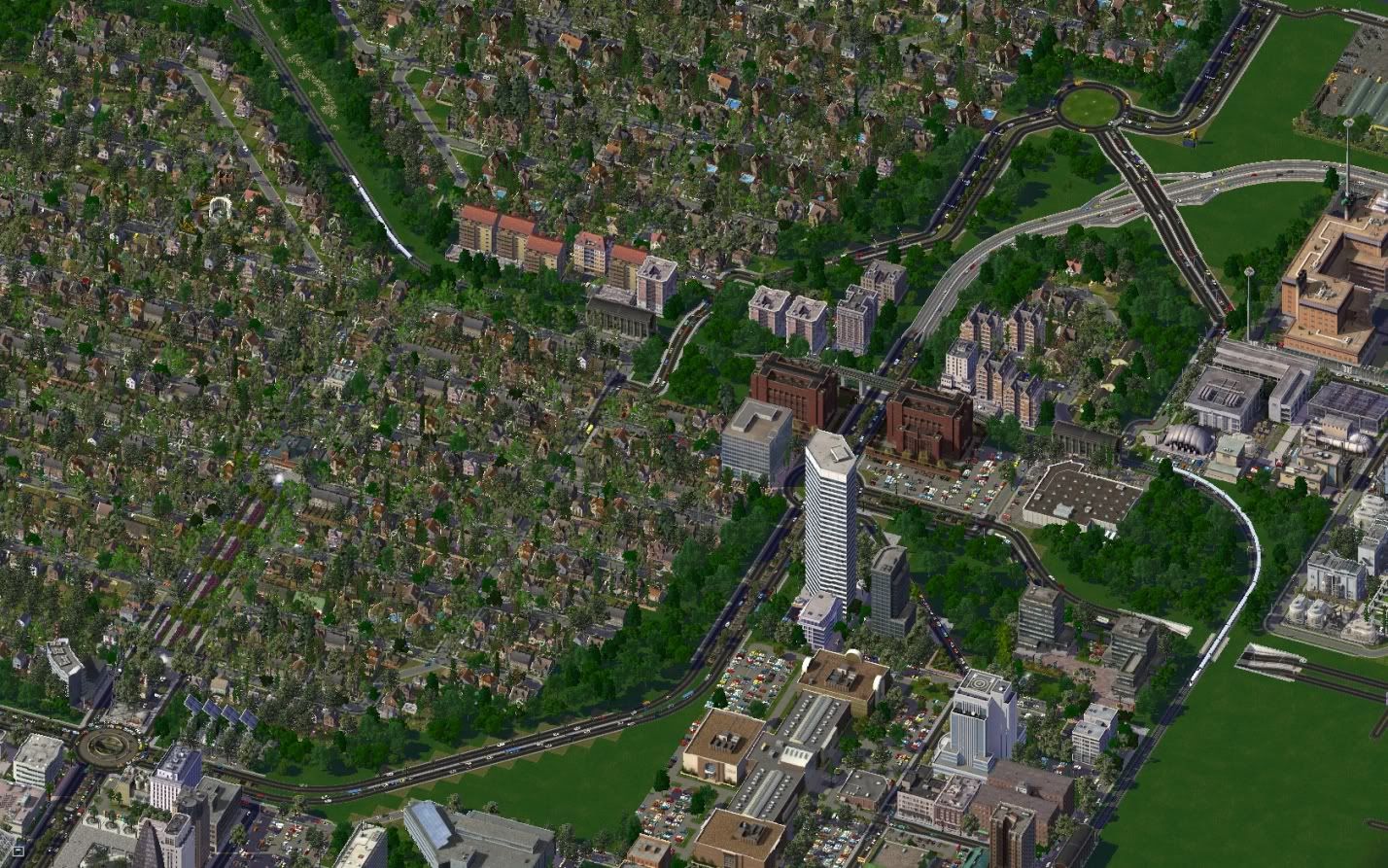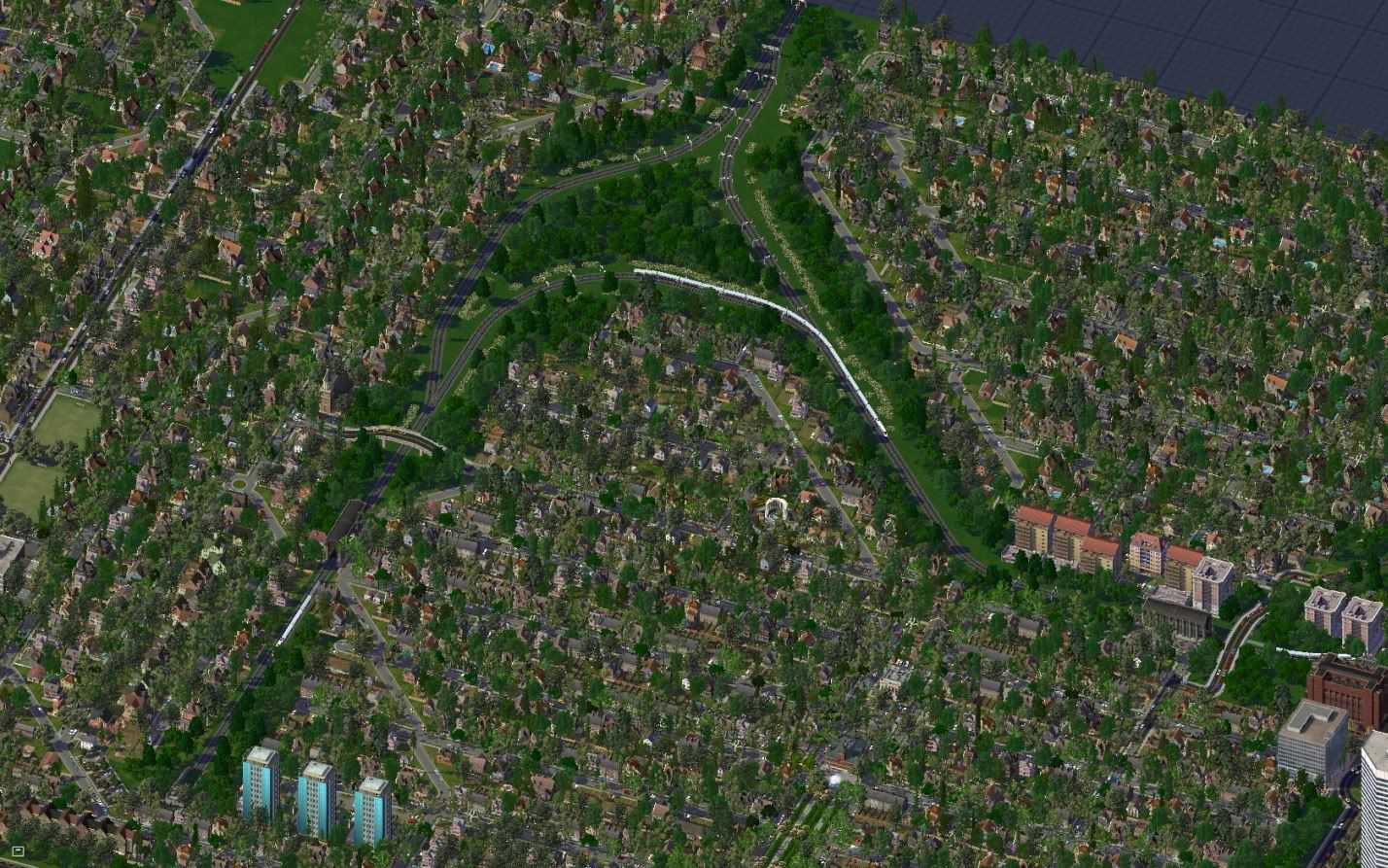 Following on from Somersby is another suburban area - Milton.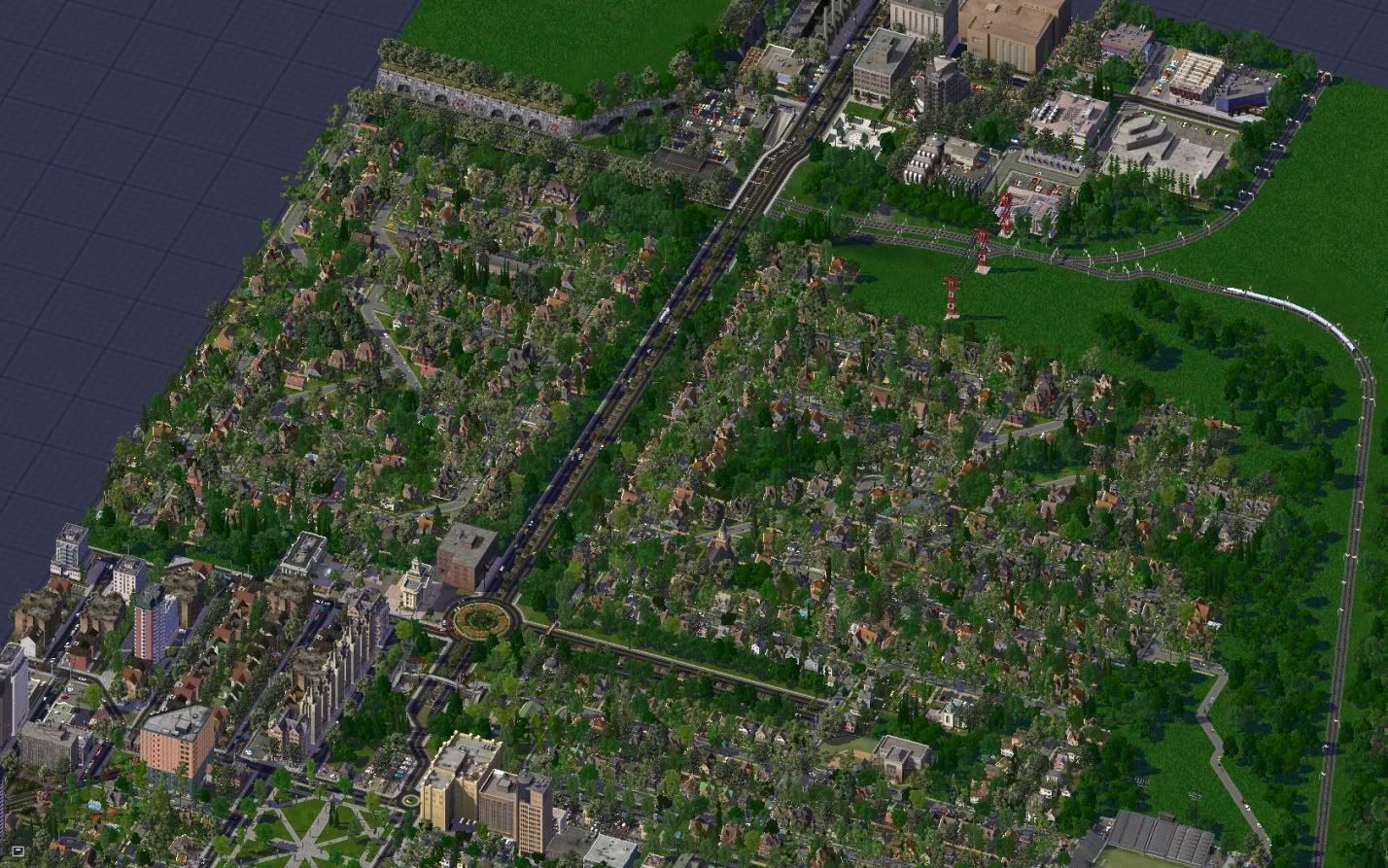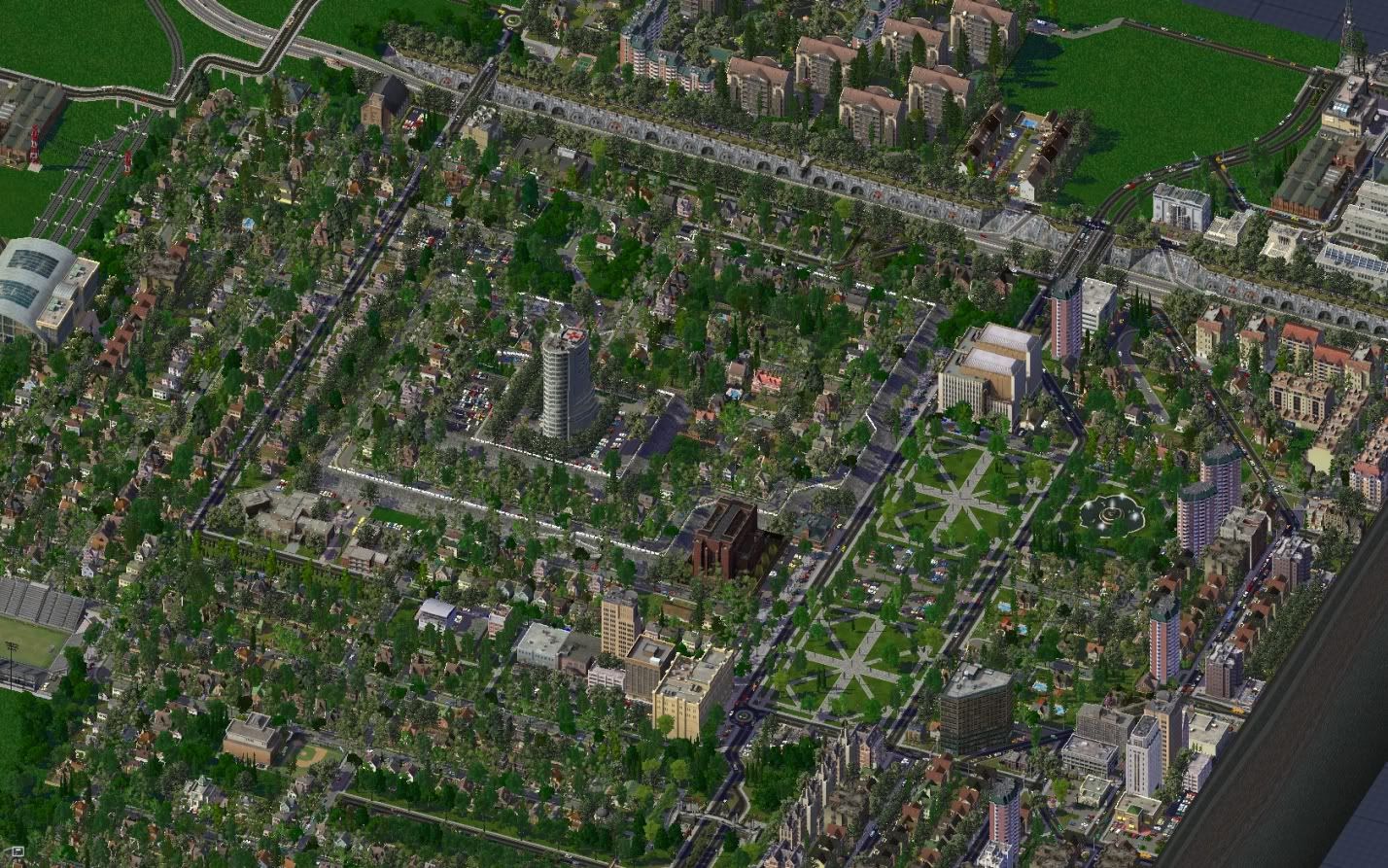 From Milton we'll plunge into a much more urbanised area. Hazel grove is situated between one of the regions megacities and the suburban communities of Silver Lake, while not as dense as the megacity it is still a highly populated area and is located along the massive outer ringroad.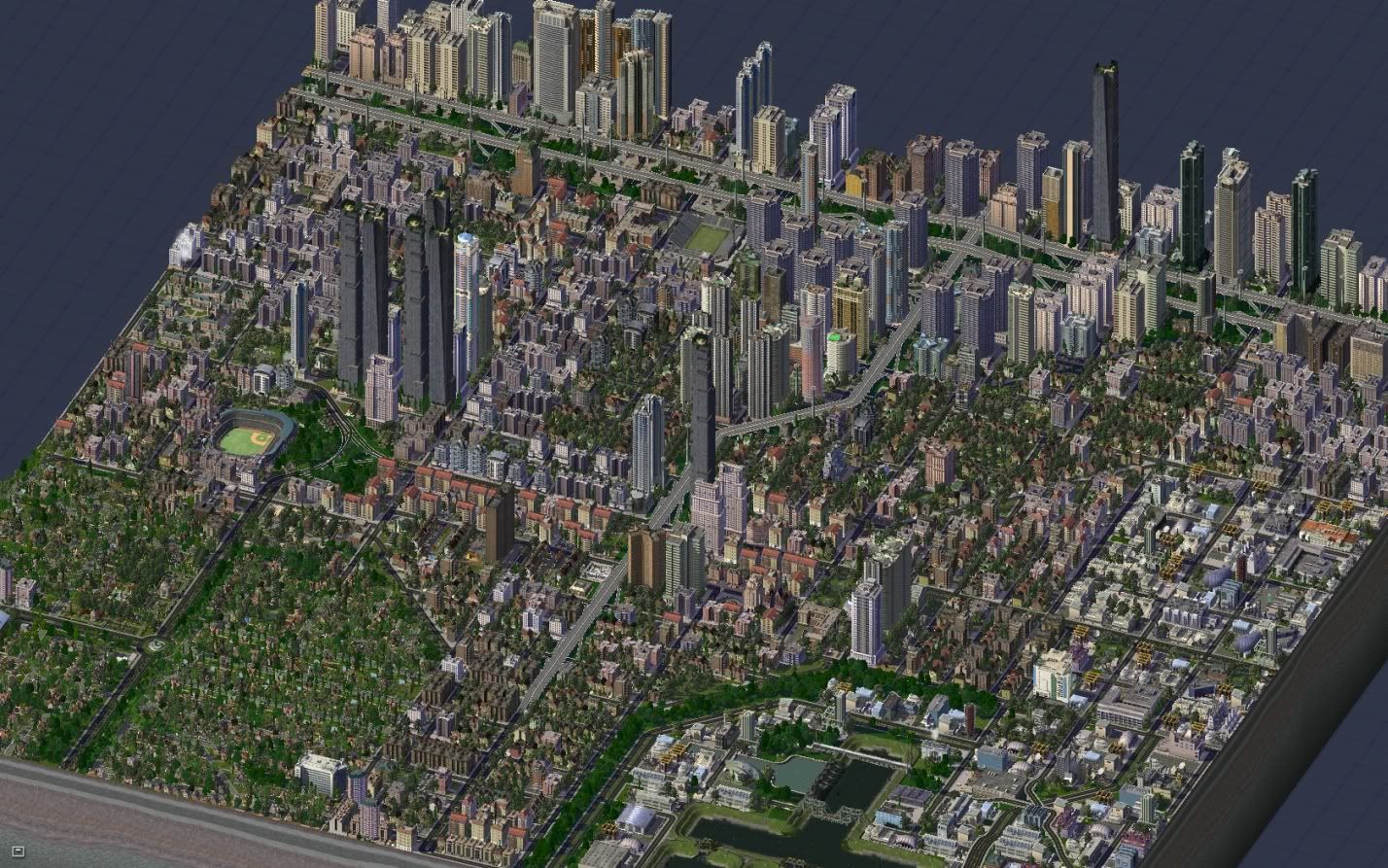 Now We'll head over to Riverside Industry Park, which has recently gone a renovation, while keeping much of the original layout and masterplan.
From High-Tech paradise to Smog Hell, welcome to Oaken. Oaken has the regions largest concentration of heavy industry outside of the port cities of the west coast, most of the populace has low levels of education and respiratory problems are rampant, the more wealthy residents tend to live on the eastern side of the city, which is much less polluted than the other areas.
An overview of Oaken. Heavy industry dominates the North and West of the town.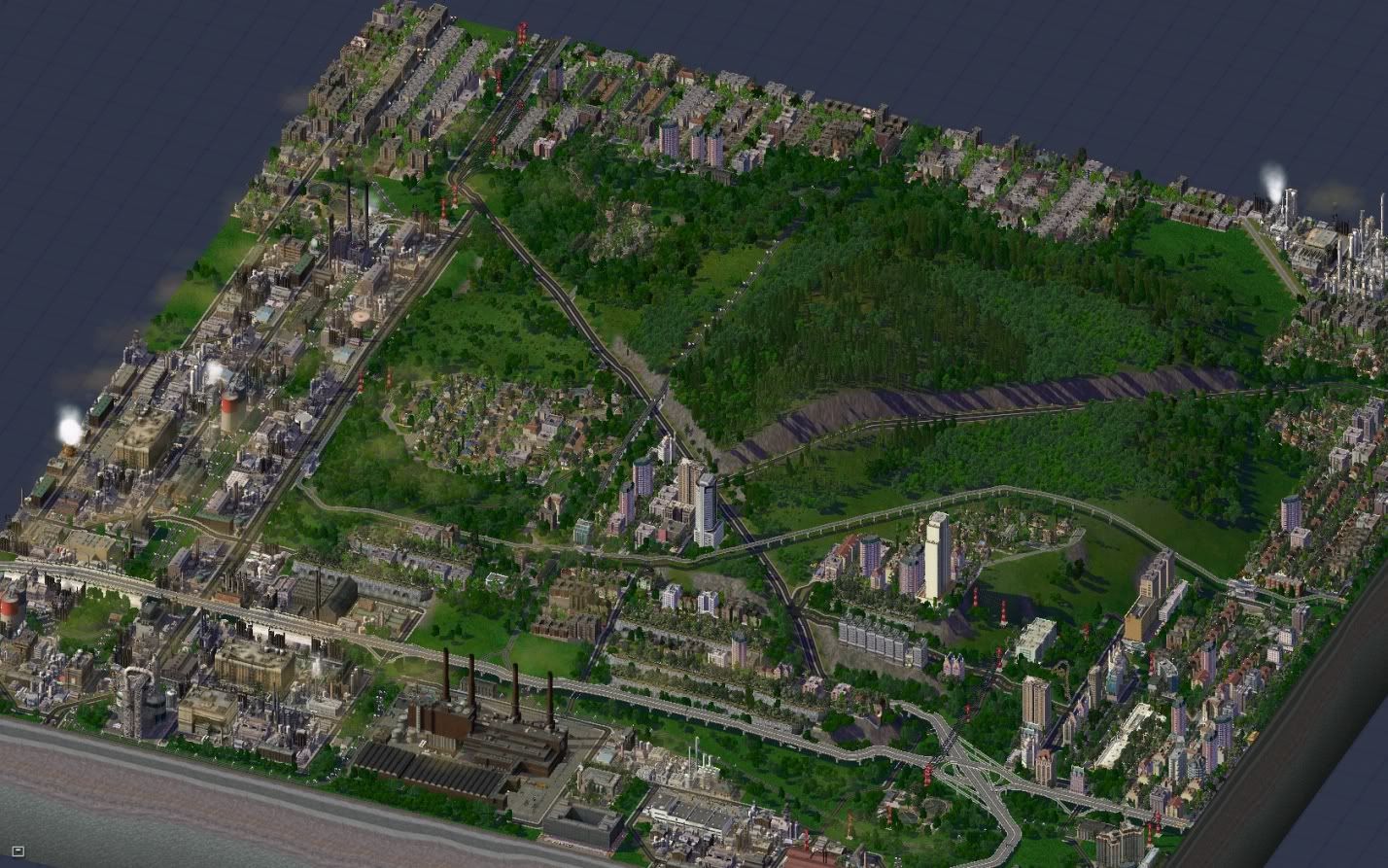 The only hospital in the entire town.
Plunging back into urbania this is the Clarkham Golden Triangle, a large buisiness district well outside the megacity hub ideally located on the outer ringroad. It was built as a result of an overwhelming demand for grade A office space, it currently employs 180,000 people directly and many more indirectly. The construction also caused Clarkham to boom, making it a large and influential city in its own right.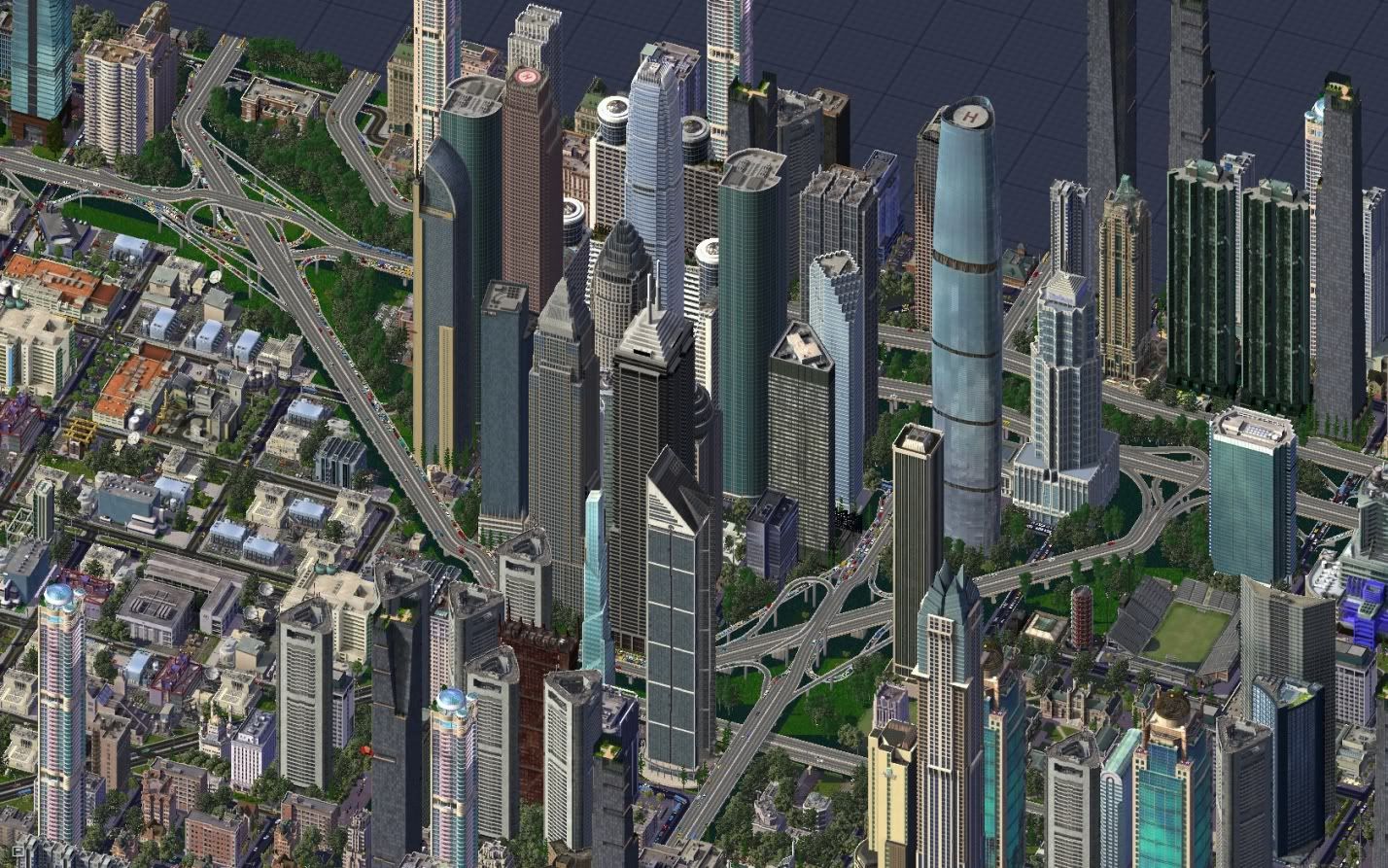 And now for something completely different, the Taroun Mountain Pass. Originally an old mining track it was transformed into a high mountain pass over a number of years, it is currently the only way to pass the Taroun Mountains using a vehicle.
I hope you've enjoyed this whistle stop tour of my simcity history and if this is well recieved I have enough content to do more such updates. Comments, questions ect are as always, welcomed