News Entry: Greatest Greater Morscan film ever!
Fall of the Imperium opens in theaters tomorrow!
by Constantine Atenokos
A sneak peek at one scene from the film
MAGNA AURIDIA, GREATER MORSCO- For more than ten years, this film has been in the planning stages. A film like no other, produced by the famous Greater Morscan film studio Ascenstudios, and directed by the world-famous Martin Alathocaron, this film is the most expensive film in history, costing 260 million enieo, or 520 million dollars, to make. It is also one of the longest non-experimental films made, with a duration of approximately 3 hours 45 minutes. Chronicling the waning days and the final fall of the Anatheonian Empire, and starring a world-famous cast, including John Strattford, Nicolas Princeps, and Emma Salathon, it will premiere at the Theater Imperial on Via Auria at 11:11 AM. After that, it will debut in the other East Althenan countries, plus the ones on Carreon, then Neridea and West Althena on the 18th, then finally Itzamna and Euphemia on the 19th.
---
Grandian preparations for the Ruterian Civil War underway
by Amy Higgins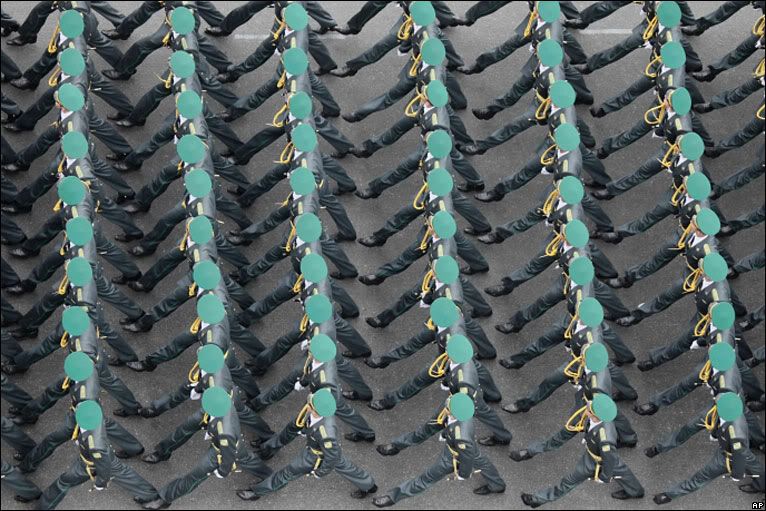 Uniformed Grandian forces on parade in Marsburgh
MARSBURGH, GRAND- Preparations for the Ruterian Civil War are already underway here in Marsburgh, with the Grandian troop-carrying aircraft being temporarily recalled from Andalusia, where Operation Firestorm is drawing to a close, for refurbishment in preparation for their back-and-forth flights, carrying the first monthly shipment of 60,000 troops, across the Dacian Ocean to their designated landing point near the Ruterian capital, Merida.
Although the battle for Merida was initially sucessful in driving out the rebel forces, the Ruterian military has been pushed back, and the outskirts of the city are now in the hands of the Republicans as of the last report from the area. So far, the only foreign forces to arrive in Ruteria is a team of about 50 highly-trained RISTAT guards from the Provincial Republic of New Chandler, and they narrowly missed being shot down as their plane entered Meridan airspace.
Soon after the initial battle, a presumed Republican sniper was captured, but not before he had shot dead 64-year old Marta Alonso, the mother of the Queen and widow of the late King Juan IV, as well as 12 Ruterian Royal Guards who were trying to protect her. He is currently claiming to have killed over 35 people, besides the Queen Mother and the fallen members of her security detail, which would increase that number to 48.
---
In other news...
- "He ate my shoe!" Exclusive interview concerning the giant mutant monster frogs of Lake Friksel in next issue!
- Dawn of a new era for the people of Andalusia as Operation Firestorm winds down
- See the miss that bumped us down to 16th place in the Simlympics!
- Plans drawn up for the sharing of New Panutra between Ruteria and Posillipo