A bit of randomness
Entry posted by Qorten ·
81 Views
Update 1: A bit of randomness
As my first update on Wamorra I'll be showing a bit of pictures from the neighborhood called Nellis, which used to be a small unremarkable village but got boggled up by Wamorra in recent years. It is officially part of Wamorra since 1998. There are also some random views of Wamorra in general.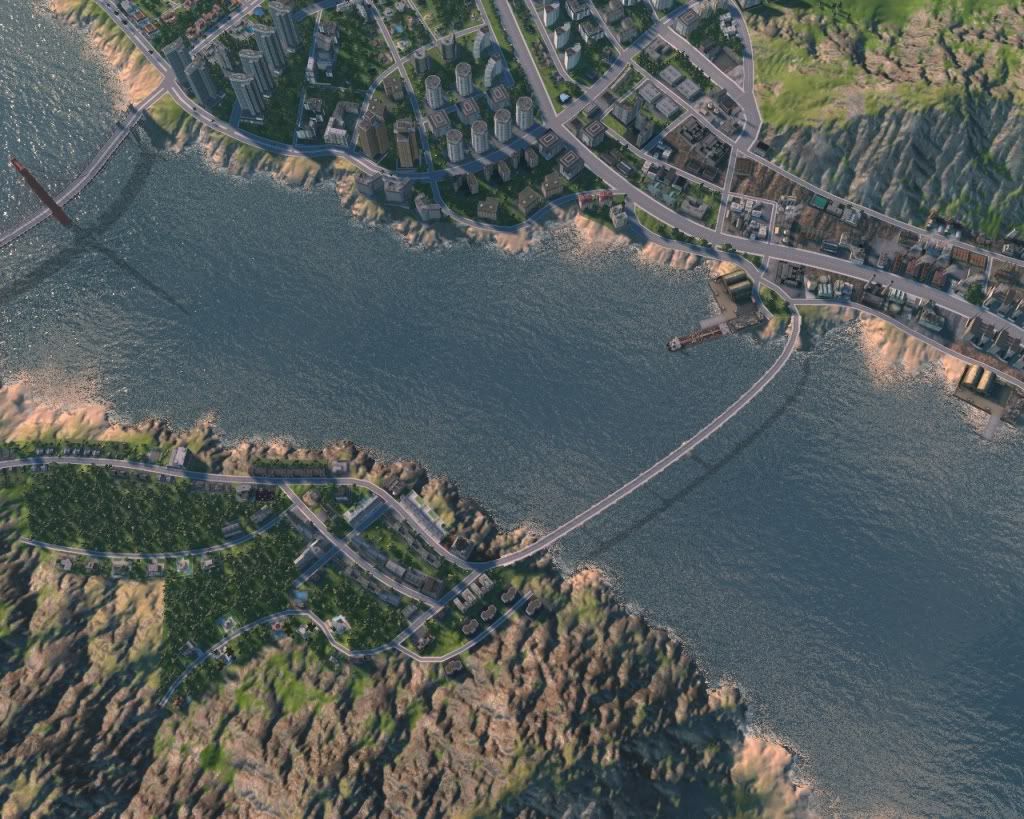 Nellis on one side, heavy industry and low quality appartments on the other side of the river Wamor (not very original people, I know).
A random street in the center of Nellis. The only pub in this neighborhood.
Looking at the Nellis Bridge from the pub at dusk.
Nightview taken by a climber. Wamorra is surrounded by hills and cliffs on all sides, except the seaside of course.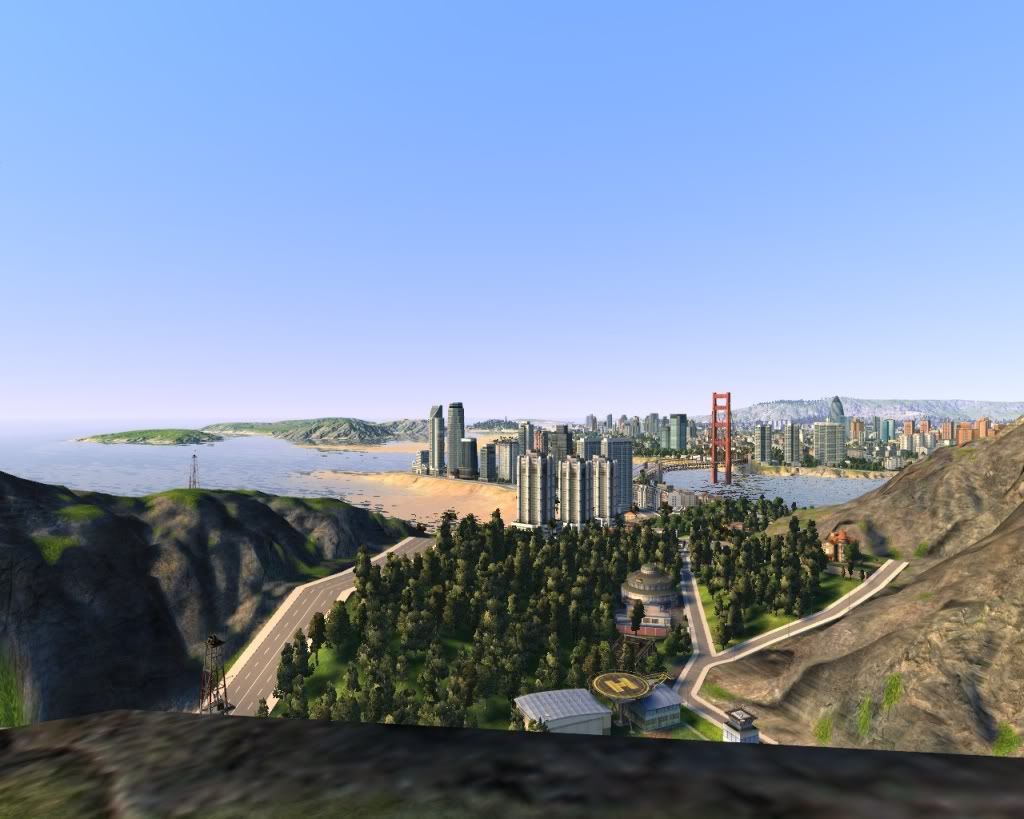 Same view at noon.
Nightview of Wamorra taken from the top of the John Dembala Bridge. Notice the Gherkin in blue on the far right of the picture.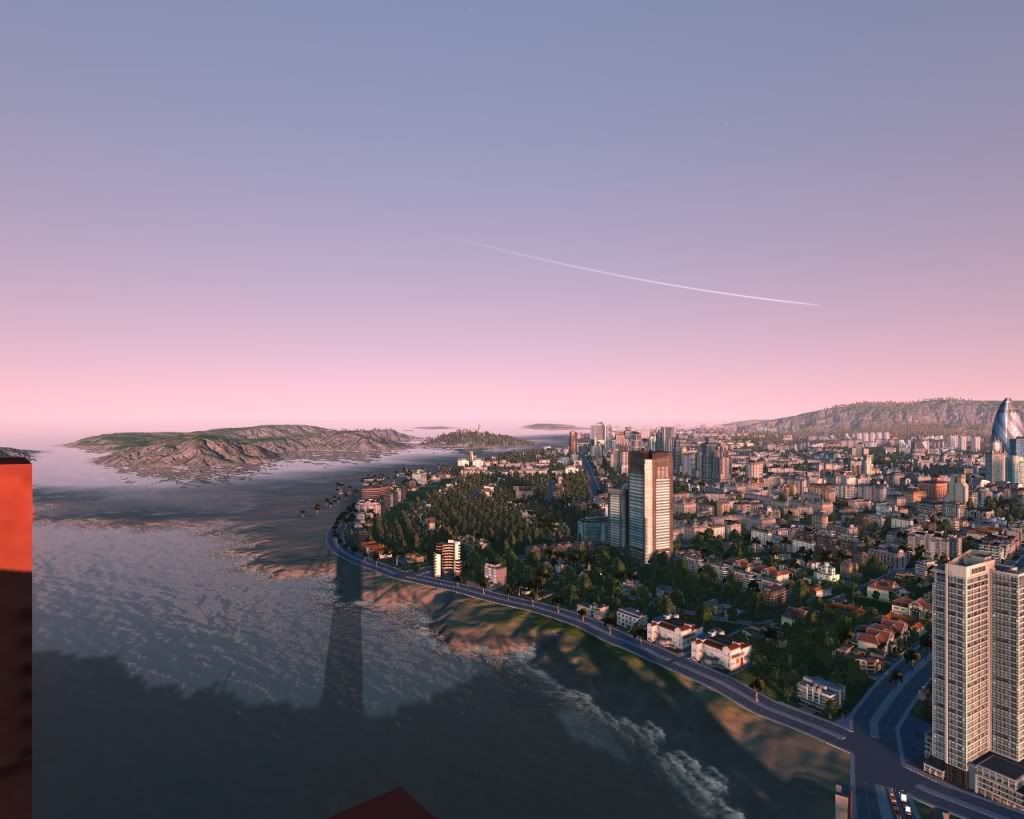 Same view in the late morning.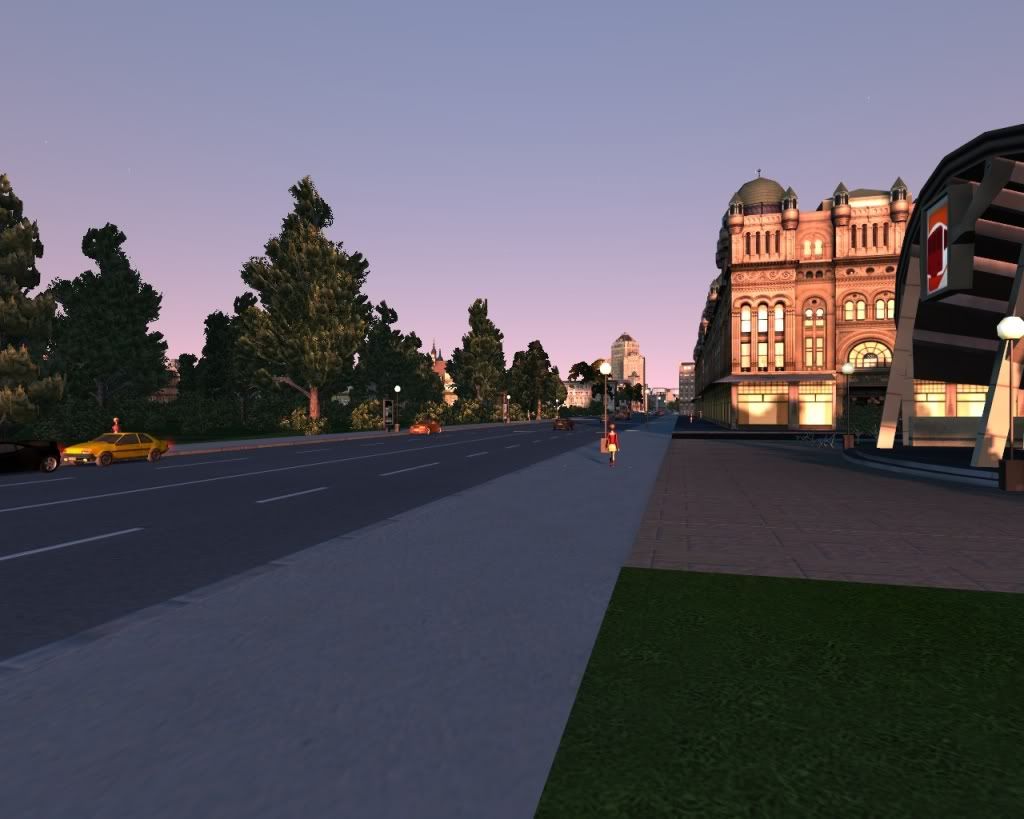 Wamorra State Parliament seen from the side when leaving a metro station in the early morning.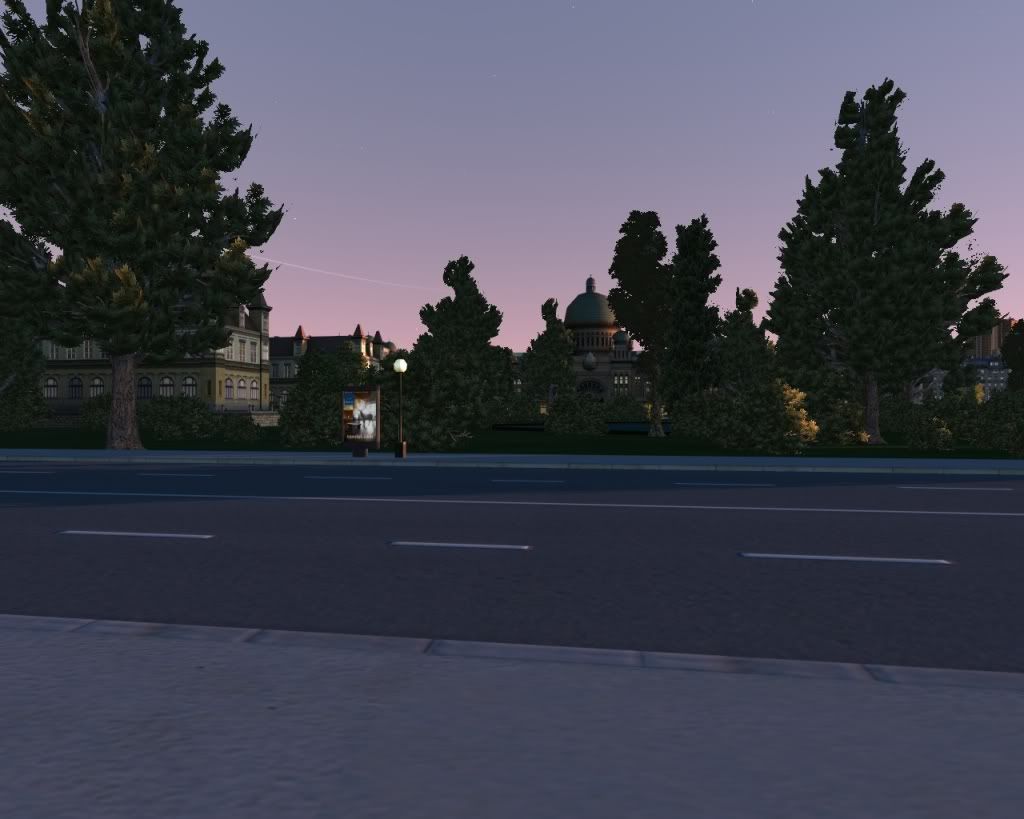 City Park, the back of the City Hall and the front of the State Parliament in the early morning.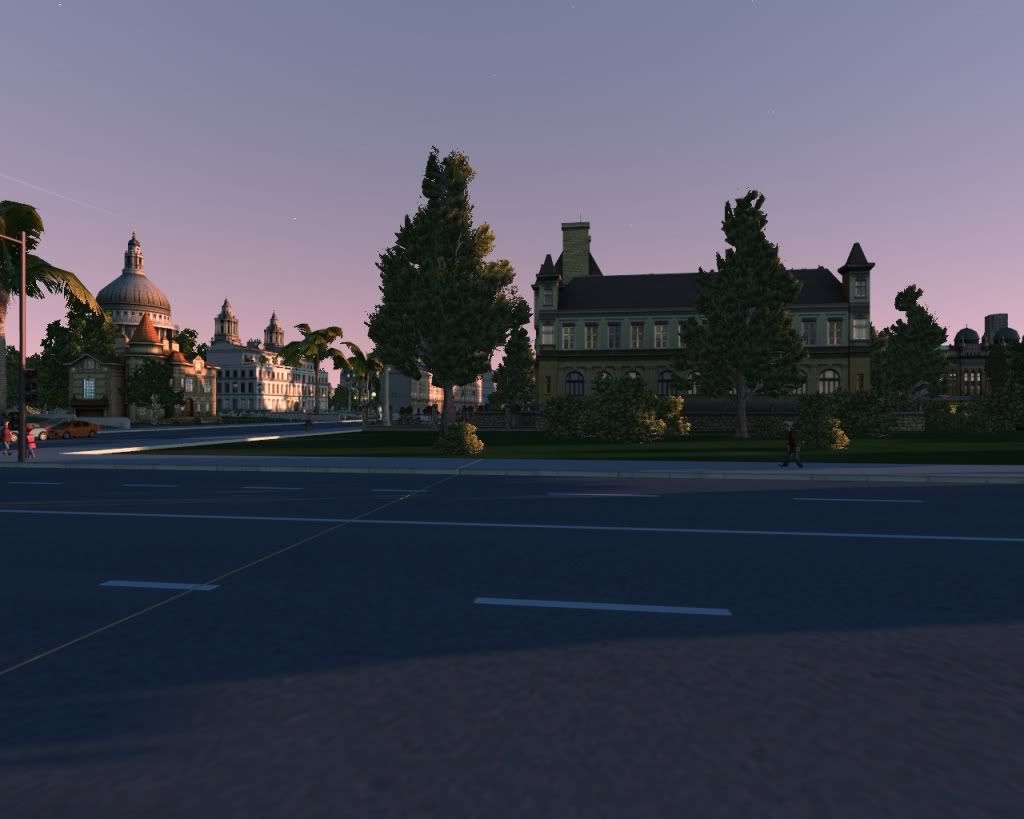 A Side of the City Hall and the dome of Saint Paul's Cathedral sticking out over some nice houses in the early morning.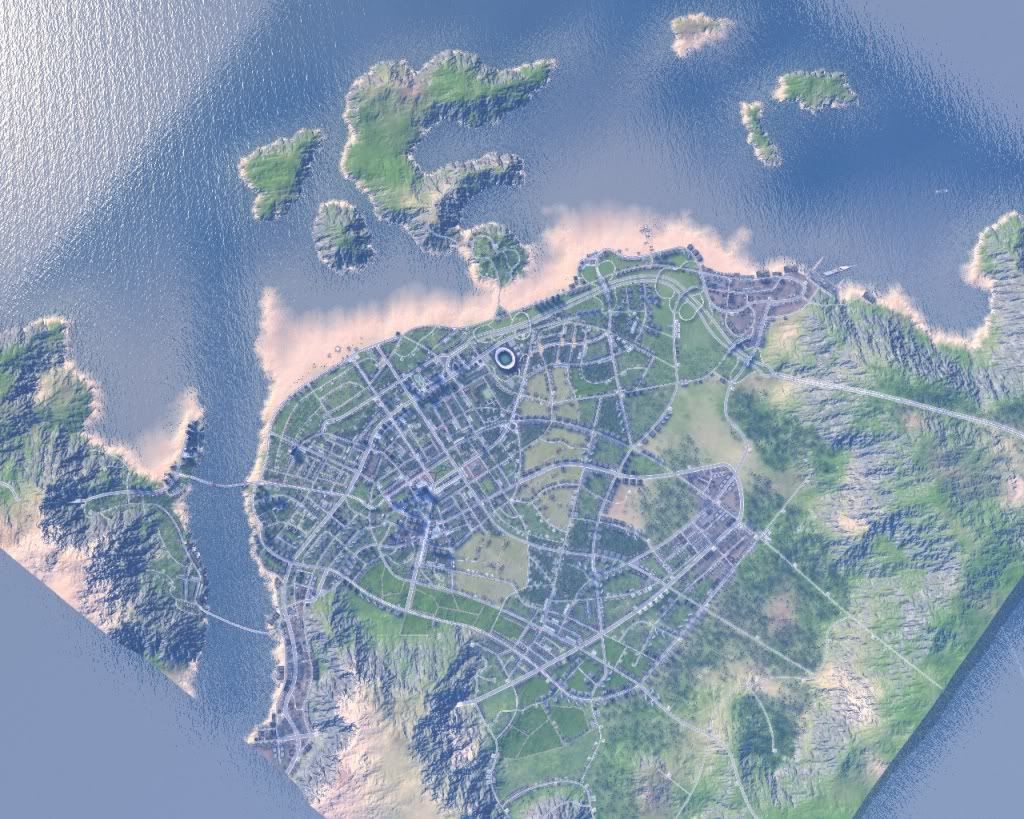 Bird's Eye overview of Wamorra. A bit further inland lies the city of Constance, which, unlike Nellis, hasn't been boggled up yet.