General Information and Teasers
Entry posted by Qorten ·
89 Views
Hello everyone. I'm Qorten, a member of Simtropolis for a few years now but never very active, at least not since the site overhaul and before that only in the CitiesXL-section. I have played SimCity 4 for a while, played a lot of SC2000 and SC3K before that, but now I'm hooked on CitiesXL.
A few months ago I discovered SC4 unions and dcided to sign up for the USNW. My nation is called the Dantanaean Confederation and I'll be showing you around the various cities and countryside as I build up the country. So far I've (nearly) finished two cities and I'm hard at work on a third one.
This is the political map of Dantanaea. As you can see it is an island nation, consisting of several states and territories. The setting is a bit based on Australia, while the way the confederal government works is based on the Swiss system.
People interested in the history of the nation and a more detailed explanation of the governments will have to visit my Dantanaean CJ on the USNW-forum for now. I'll see whether I'll post it here later in a new entry.
Now I'll give you teasers for the three cities that I have been working on already. You'll notice that there is a lot of repetition, but that will hopefully improve now that Focus Home release Modding Tools with the CitiesXL 2012 expansion. Almost all buildings are plopped and once the expansion is out and modded stuff is released I'll be replacing some of the buildings to reduce repetition.
This is downtown Wamorra, among the larger cities of Dantanaea, capital of the State of Wamorra.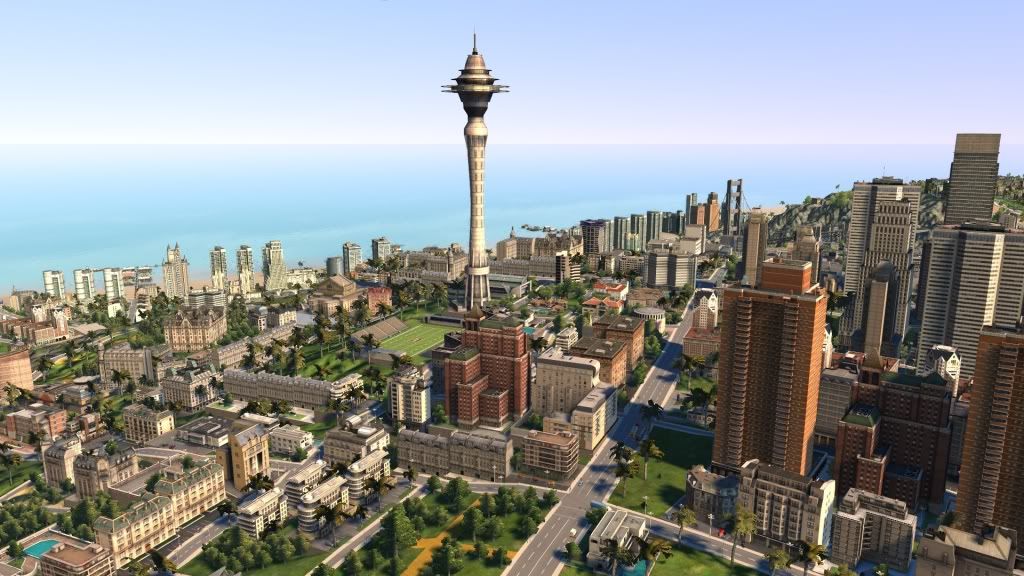 Postcard view of a part of Meralla, the capital of the Confederation and of the State of Meraland. This is one of the first cities really large and economically successfull cities I built in CXL. As such it is also the worst looking in my own opinion. I'm thinking about making a Meralla v2 later on to replace this with.
Here you are seeing Southford, which is part of the metropolitan area of Derramo. In the distance you can see the small CBD of Southford. Southford is a city on it's own, the second largest of the area, after Derramo itself.