Bechyne
Entry posted by Daan300 ·
693 Views
Today's update is about the town of Bechyne; again one of those typical Illyrian coastal towns. It is situated on a headland where two rivers flow into the sea. The town was established somewhere in the Xth century and gained city rights in 1268. Not much from this time remains in the town, except for the monastery church and parts of the castle. Although the town itself is small, it has the largest medieval town square in the Illyrian Empire. Now, let's have a look at the town.
First stop is the castle complex. Originally built in the XIIIth century (red-roofed parts), the main building now dates from the XVIIth century, along with many of the auxiliary buildings and the small gardens.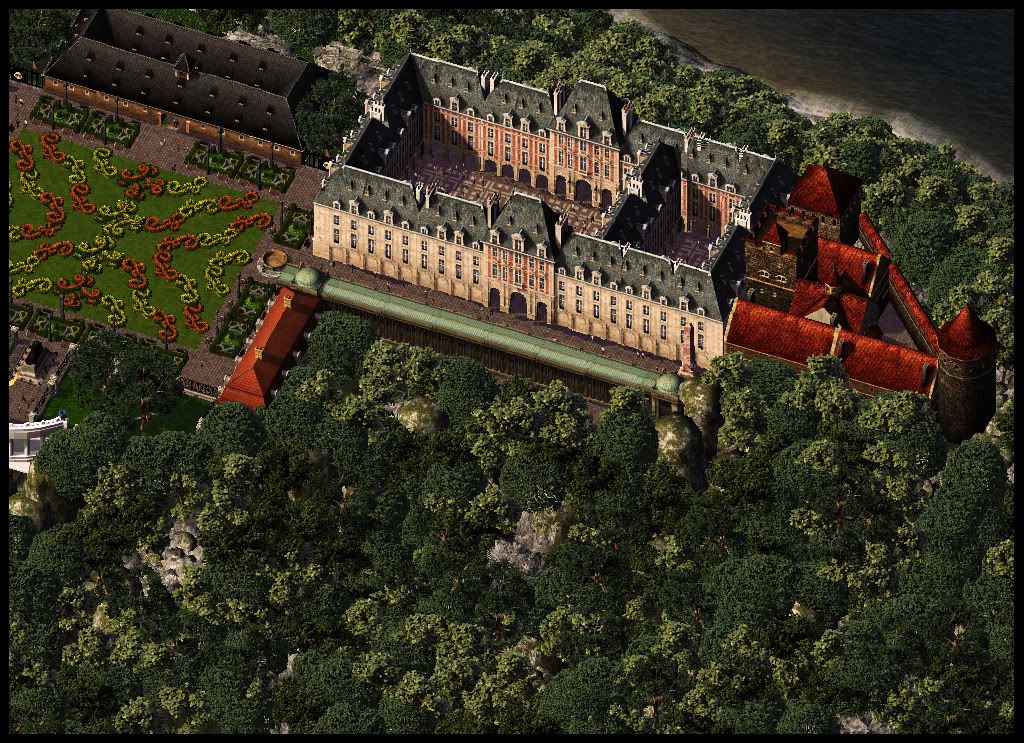 Below a part of the town square, which is the largest medieval square in the Empire. On the bottom is the so-called "Old castle", which is rather deceiving since it was only built in the XVIth century, 300 years after above mentioned castle.
The main square from different angles. Near the centre of it is the town's main church, the Church of Our Lady, from the XIVth century. Next to the square is the monastery of saint Benedict, dating from the XIVth - XVIIth centuries.
Outside the old town walls is the monastery of Our Lady, largely from the XVth century.
An overview of the castle complex and part of the old town. To the right one of the two old bridges connecting the headland with the surrounding areas. This one is from the XVIth century.
And the other bridge, this one was built in the XIXth century. To the left the pilgrimage church of saint Anne, from the XIIIth century. The old monastery surrounding it burnt down in the XVIIth century and was not rebuilt.
And the new bridge heading west.
The town is also famous for its spa, established in the XVIIth century. The current buildings in the new town are from the XIXth century.
And finally, two overviews of the entire town.