And then there came music.
The image shows the extent of the Golden Horde, before the start of the invasion of the Melk Tribe, Albi Kingdom was taken by the mongols and the most of the Hijaran Kingdoms wore under the treat of the invasions and destruction. Melk Tribe was a slavic tribe living on the Black Sea Region, the state was weak with conflicts between the Melk people and one of towns called for Mongols to enter. As Mongols entered they sacked all towns that gave them fights. As the Golden Horde collapsed, the Mongols living in the region created the Melkian Empire, with the capital of Geiko.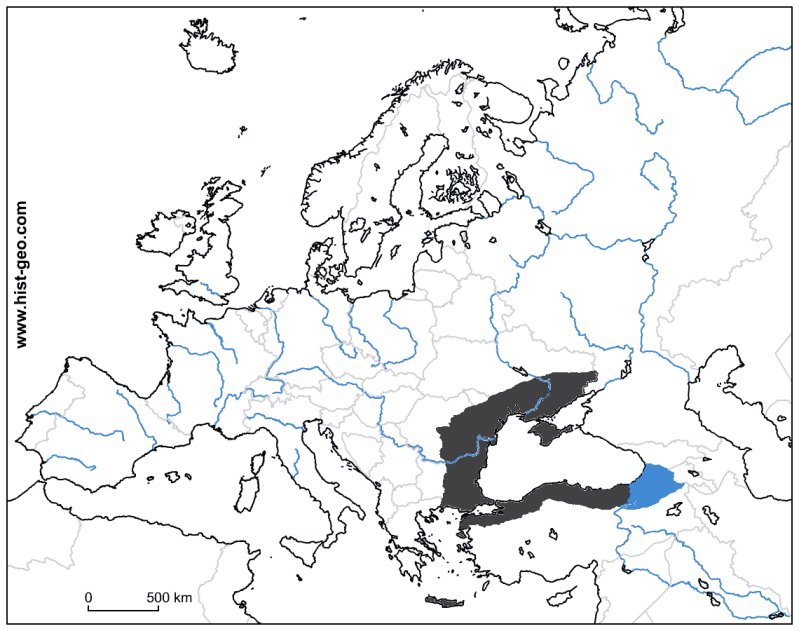 Right now its still a very diffucult tribe for the Hijarans. Its a mix of the Mongolian Culture and the Western Melk Tribe Culture. Even architecture of the cities in Melkian Empire is very hard, from the European to the Western. Old Asian Capital with every year becomes more european. This is the Melkian Empire.