Schlossberg Area - Graz, Austria, Featured 2011 State Visit Gallery
In the last chapter, a contest offered the person to identify the most buildings' cities the chance to select the photo gallery from the 2011 Terra Canis State Visit to feature here. The winner, 111222333444, selected the Schlossberg area of Graz, Austria to show you. So, please enjoy! There will be about a dozen galleries featured later on the Schulmania website.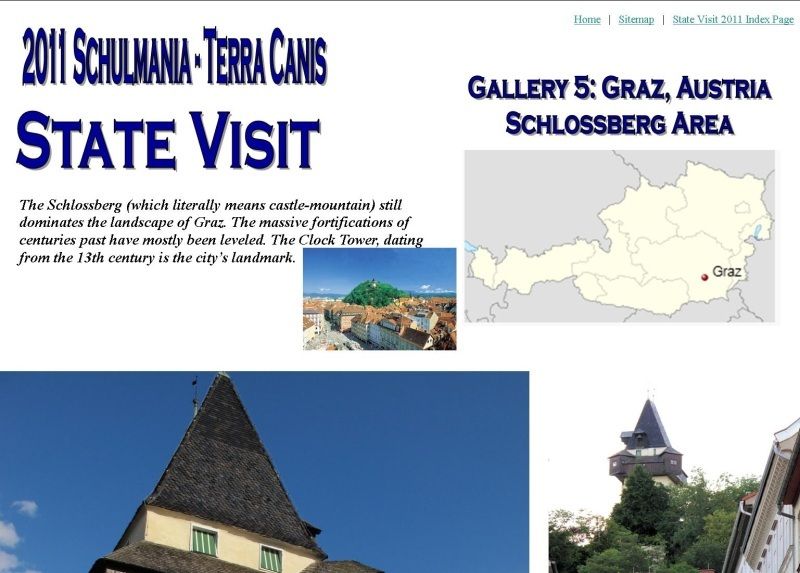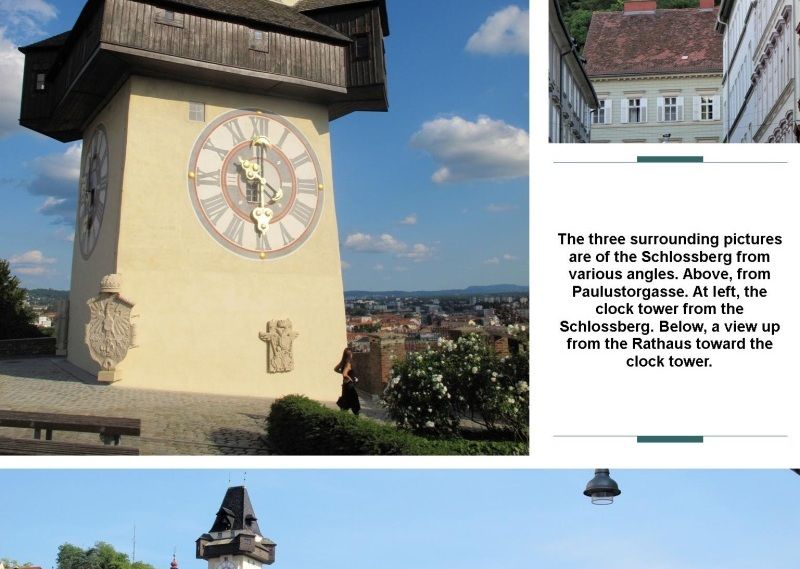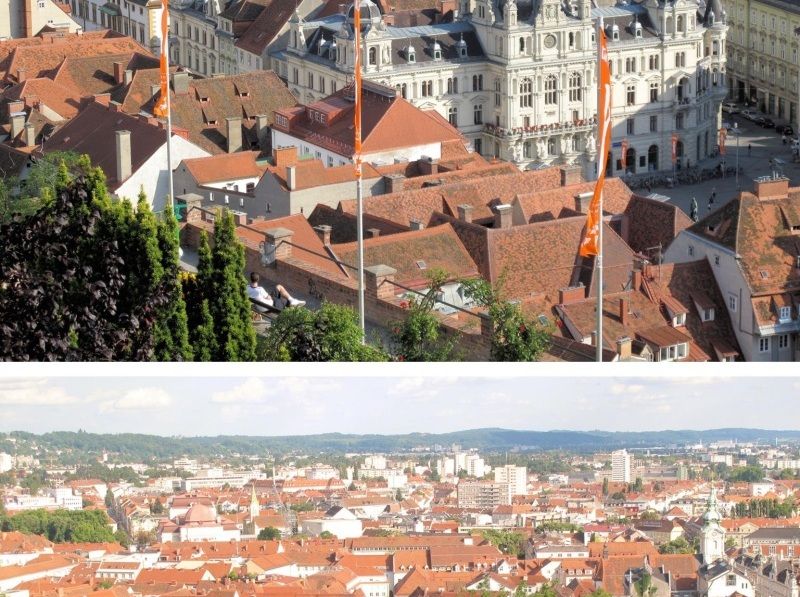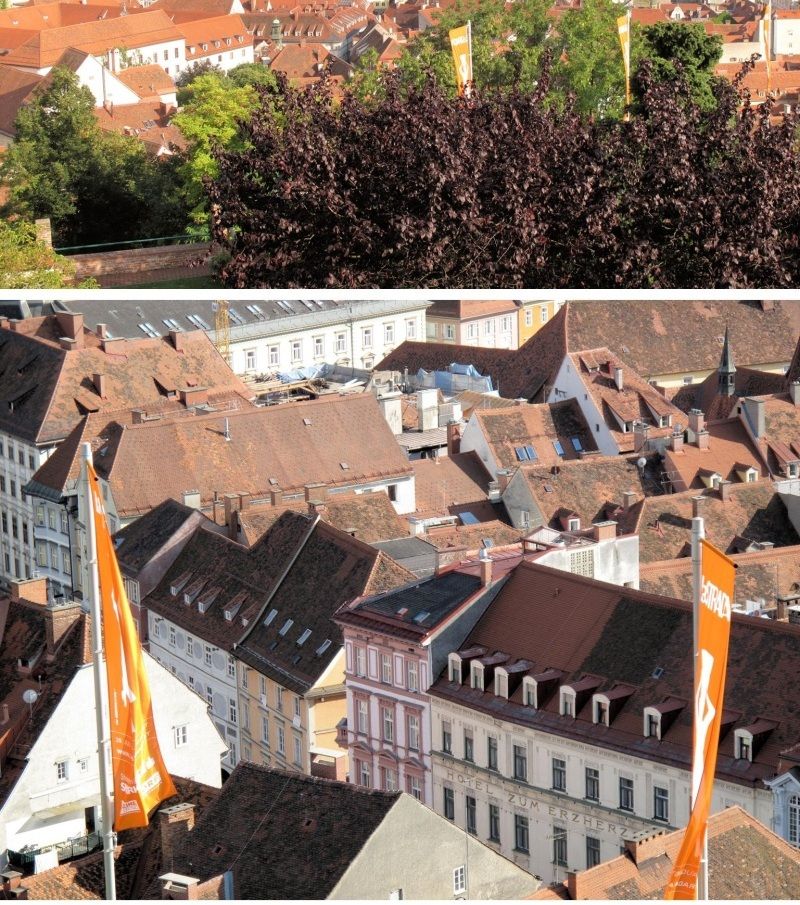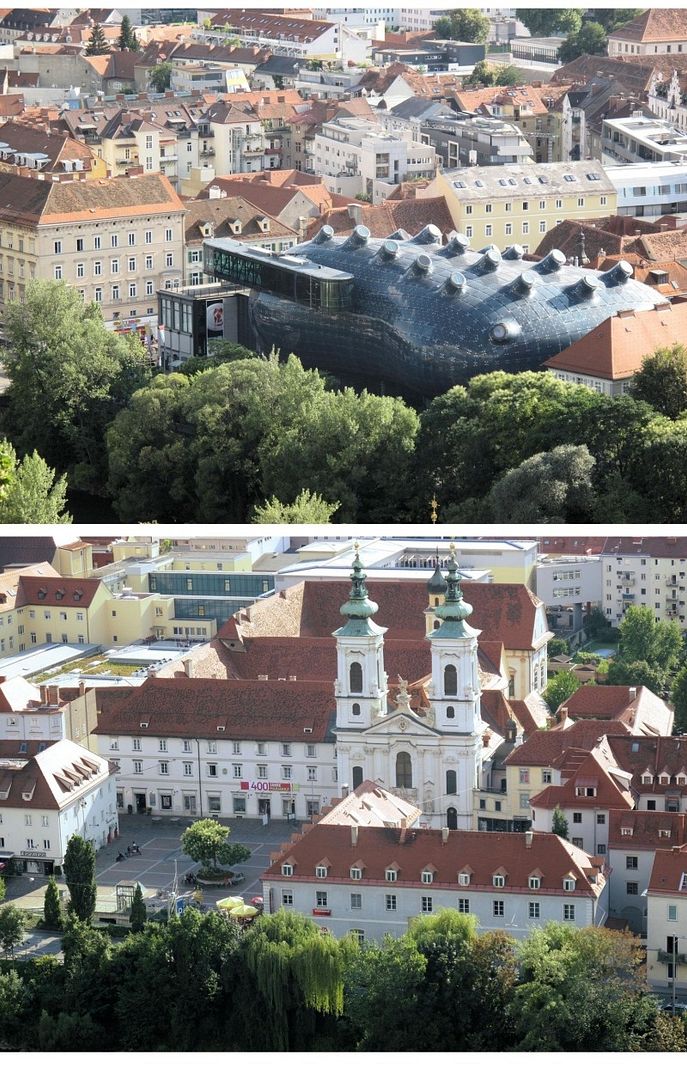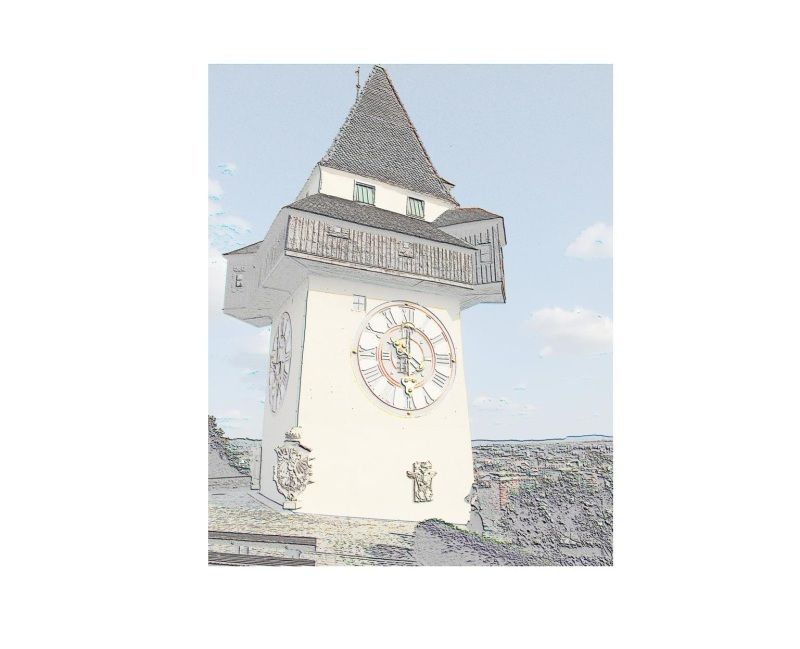 Want to see another sneak preview gallery? Check the Schulmania Blog [LINK] for Gallery #4!

<------Click here to see the revolving globe showing Schulmania's visitors!