Harrison City v2 Preview (Good News and Bad)
Replies:
Zulu2065: Thanks glad you liked it. Hope you like this preview!
Schulmanator: Not sure how that happened. I use Photoshop and Paint.Net so that may be why.
escilnavia: C.P 19th Century houses. They're on the LEX, I could even show you the link if you wish.
Okay. So I said that I'd need at least a week to get Harrison City done. Well I'll need way more time. I was trying to have all of my buildings grow but the Skyscrapers aren't growing in liked I wished them to. So I restarted today and I'll need another week or two. The good news is is that you get to see a preview of Harrison City.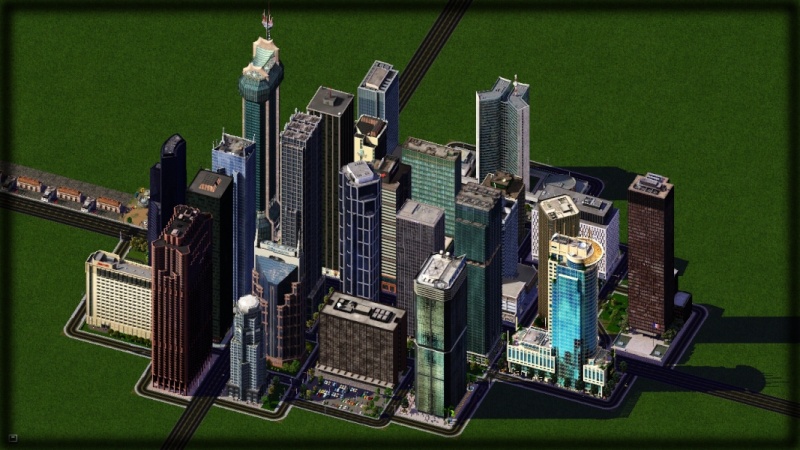 My screen size is 1366x768, so the size of the picture will differ then my other ones. I'll be back soon with a completed Harrison City, stay tuned!