Update 4- Relocation of Industry, More neighborly advances.
In the years 1958-1965, Carla has seen the further relocation of industrial areas, to halt pollution. Farms were demolished and replaced with residential and commercial areas. Carla's eastern neighbor Tonstown has also begun to demolish their farms for new homes and modern jobs. The factories located previously by the river and in the middle of res. areas have been relocated to more friendly areas with further access to the Carla River.
Raccoon City, a small town located south of Carla, has been estabilished in the lush forests. The purpose of Raccoon is to act as a sort of extension to Carla and will be a commercial center. Advice by Avrevlis and YAC, thanks
.
Goals:
-I want to further replace farms with residential and commerical areas.
-I want to further extend roads in Carla, as well as make a roadway that starts in Tonstown, goes thru Carla, and curves and goes into Raccoon City.
-More neighbors?
Pics!
8-6-1958- Heavy industrial area (near gas plant) that creates heavy pollution in residential area is dezoned and will be relocated. Commercial zones replace its former location. Pop: 6,129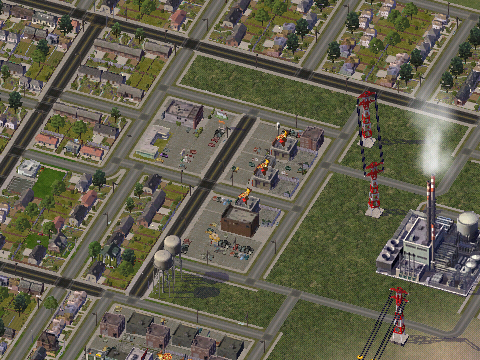 9-25-1958- Small farm near river is dezoned, replaced with res. zones. Pop: 6,258 (est.)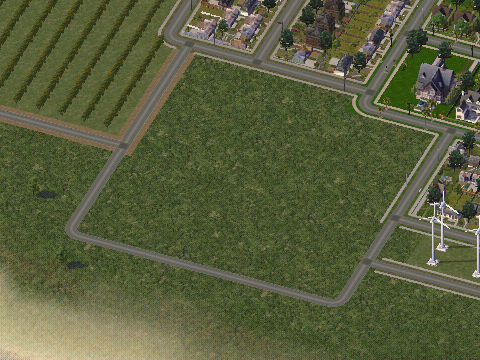 (Dont have a pic of the res. area for some reason, guess I forgot to take the picture)
9-4-1960- Dezone industry relocated to area near dump. Pop: 6,538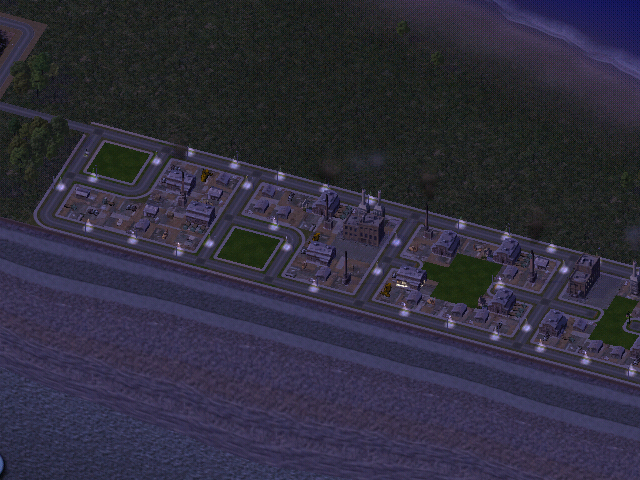 7-21-1961- Industrial area near the bridge relocated, replaced with res. zones. Pop: 6,611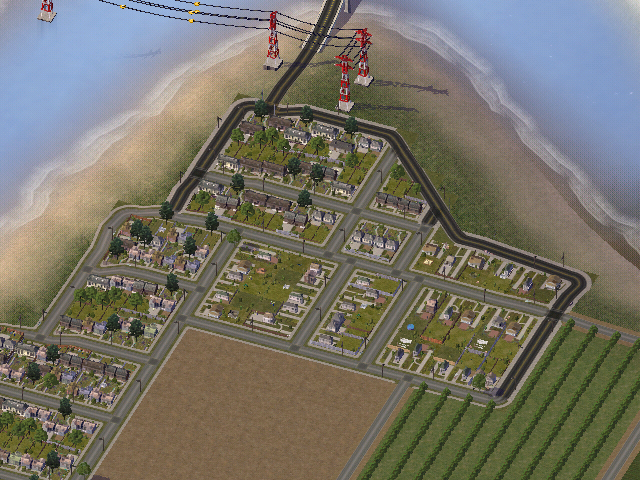 10-2-1962- Dezoned industry relocated to dump, (this is where most industry will be) Pop: 6,660 (est.)
1-23-1963- Unemployment strikes a few rich sims north of the river. Pop: 6,729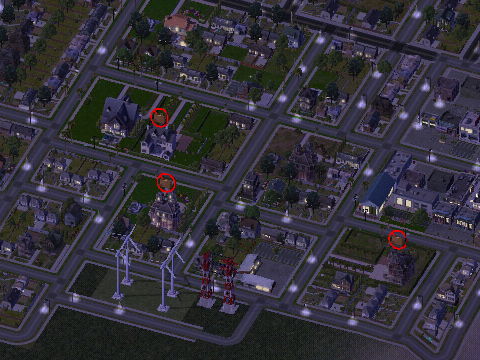 4-19-1965- More farms are dezoned, with commercial zones built over them. Tonstown incorporates more industry and residential into their town. Raccon City is estabilished. Pop: 6,750 (est. guess I forgot to record population on some dates
)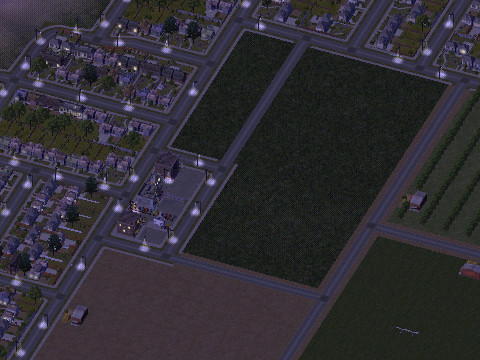 Raccoon City- Pop: 1,191
Comment PLZ.
What should I do next?