Update 5- Change and Instability.
From the years 1968 to 1980 Carla saw heavy changes and slight instability. At the dawn of 1968 new schools and clinics were built. 3 years later, in 1971, an Eastern Orthodox church and cemetary were built. In the seventies, Carla saw a societal shift. Instead of working the farms and factories ,that the city's population have been doing for the past century, the people demand work in more commercial and retail jobs. This change was born when people noticed the heavy pollution in the Carla River in June 1973. People could no longer enjoy pleasant swims, or fish the river. In January 1975, the Carlaville Council passed a policy that disallowed dirty industry from polluting the air. Following this, in 1976, was a heavy tax raise to heavy industry jobs.
Disaster struck on July 4th 1977. A massive fire swept over the industrial park, consuming the whole area. Most of the buildings were destroyed, and reconstruction was a foggy idea. By 1980 most industry was recovered, but the fight to get ride of pollution was still strong.
Dirty Industry and manufacturing wasn't the only pollutant. The massive amount of farms contributed to heavy water pollution, which not only endangered the river, but the people of Carla herself. On June 14 1980 people wanted to start demolishing land to replace farms. In 1979, a year previous, tax for commercial business was lowered, giving favor to corporate and commercial employers.
Pics
1-19-1968: Both a new school and clinic were built, with funding raised. Pop: 7,997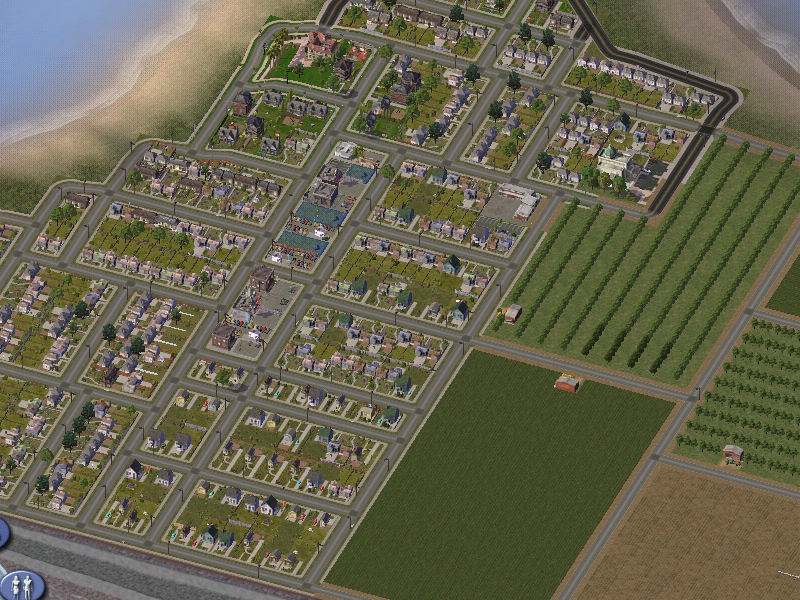 12-3-1971: An Eastern Orthodox church and cemetary is built. Pop: 8,050
6-8-1973: Pollution is extremely evident in the Carla Rivers. No swimming or fishing is allowed. Pop: 8,072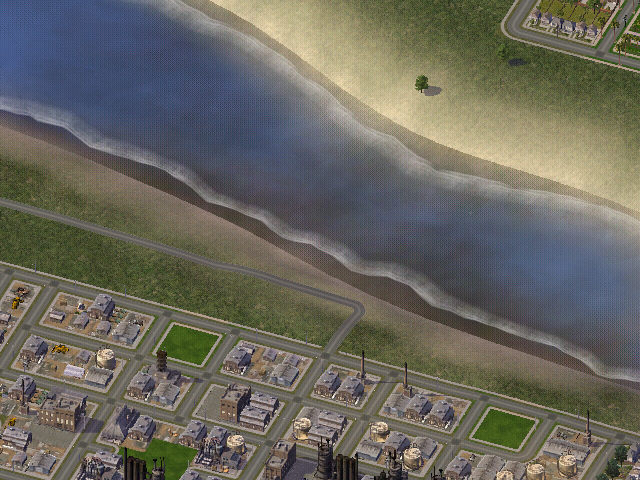 10-29-1975:A policy is enforced by the Carlaville Council and Seattle Congress to lower pollution by industrial buildings. Pop: 8,004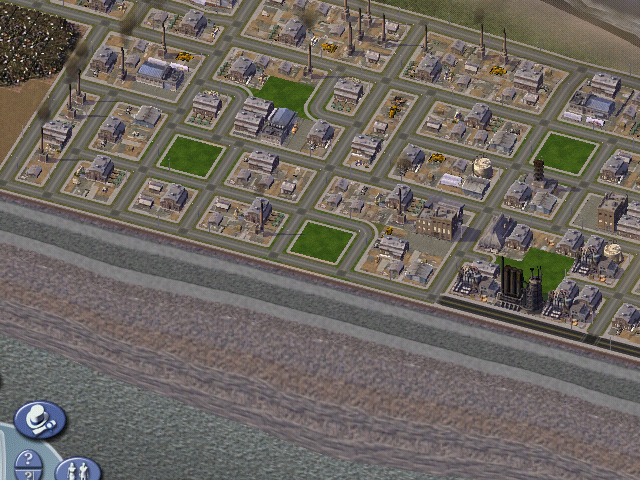 7-4-1977: Huge fire consumes most of the industrial park. Only a few buildings survive. Pop: 7,960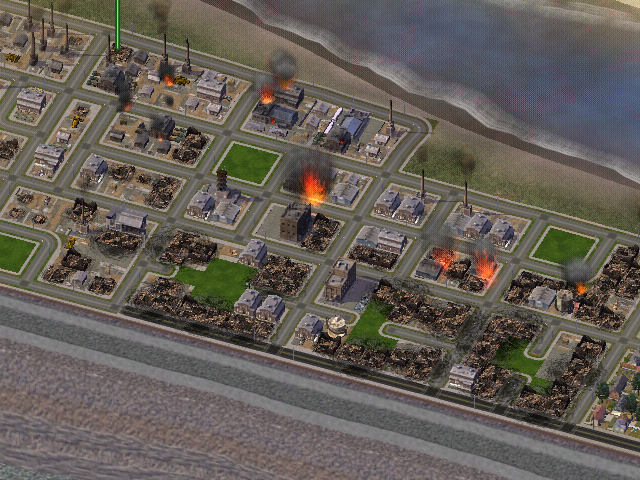 6-14-1980: The dezoning of farms continue. Pop: 8,261