Update 3- Increased development, ties with neighbors. General advancements :D
From 1945 to 1957 Carla saw slightly increased commercial relocation and increased res. and industrial development. Neighbor ties with Tonstown have been estabilished, creating a smal, region-wide farming economy, with some industrial economy. In 1956 Carla saw water shortages and brown outs. These problems were remedied in the next few months, of course
.
In the twelve years Carla's pop. went from 4,000 to 5,964. So about 2,000 more Carlavillians.
Various pictures taken over the 12 years:
September 24, 1945: Major development of farms, factories, and houses on the other side of the Carla River.
July 17, 1949: Population rises to 5,381. Neighbor tie with Tonstown is created. Dump is created. More development.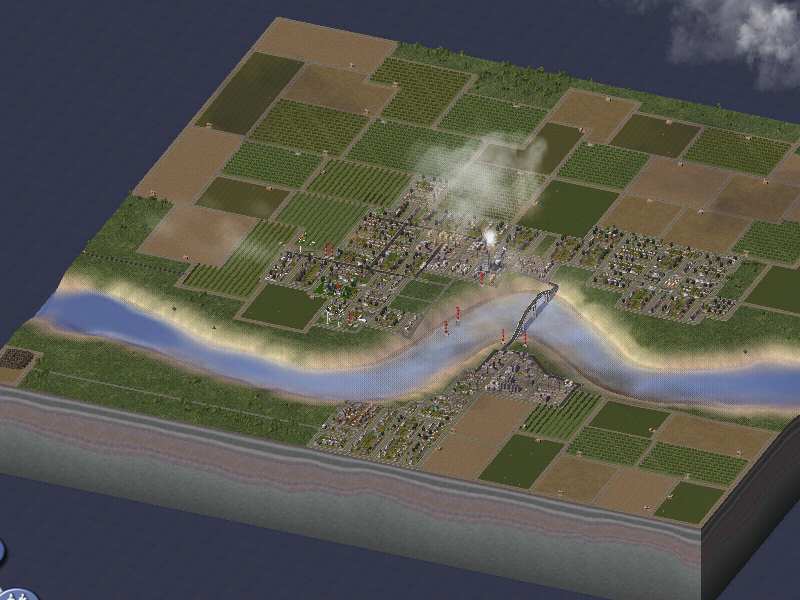 February 3, 1954: Some industrial areas south of the Carla River is demolished and replaced by residential zones, due to pollution in the river. Some industrial zones around the power plant have also been demolished. More commercial zones were also zoned north of the river. Pop: 5,716.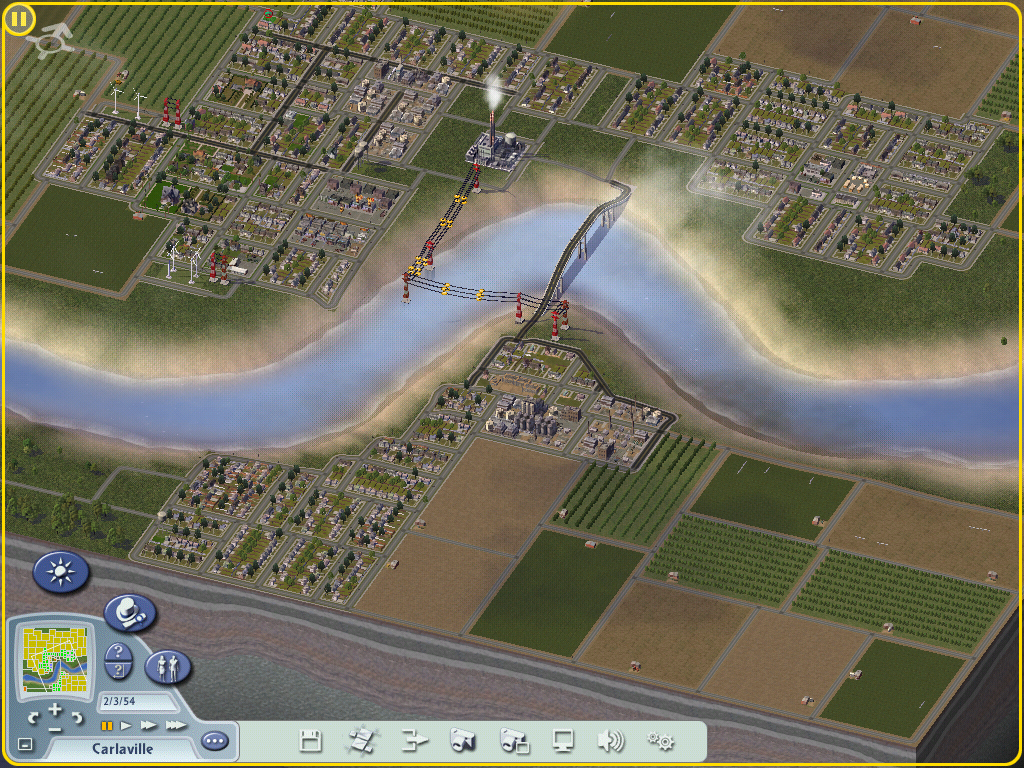 October 4, 1956: Industrial zones relocated to more eco-friendly area with more parks and grass areas. Pop: 5,964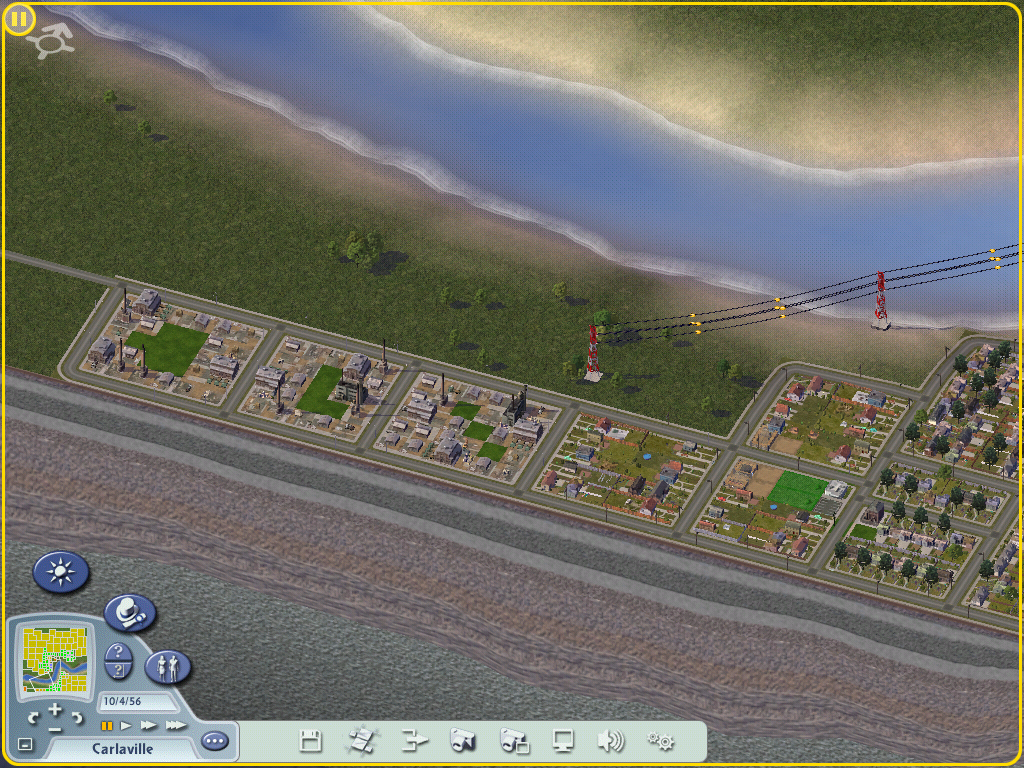 The same month water shortages and brown out crises occured.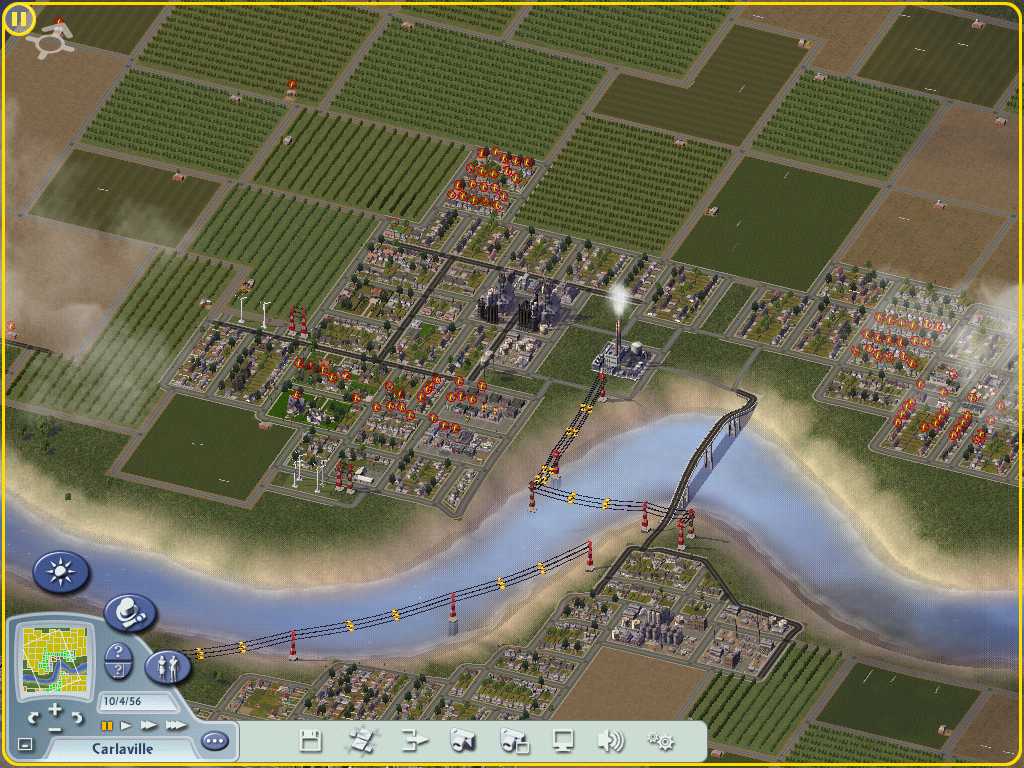 And finally, on the night of Halloween 1957, Carla was lit up for the holidays
.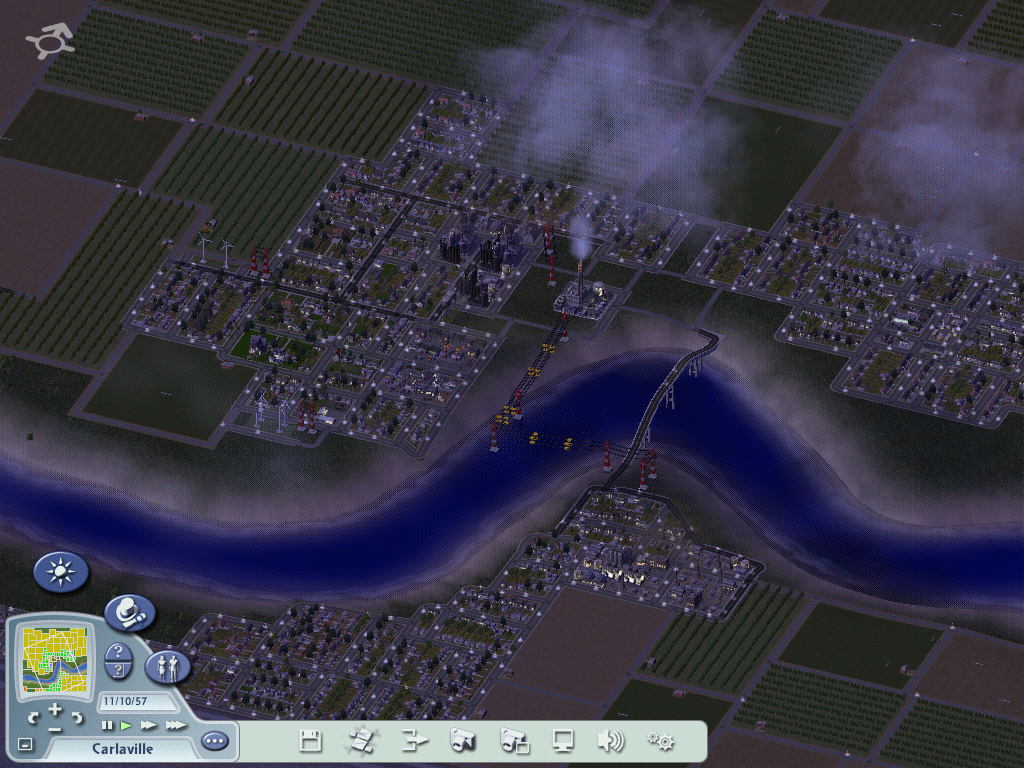 So, what should I work on next. More commercial, industry jobs? More houses? More neighbors?
Plz comment and tell me what you thought about my superior town
.
Thanks for watching.