Ontano | Defending the Walls
Thank you for visiting Cattala today – and welcome back to Ontano Island! Today we're visiting the coastal village of Lucigno, which is the most southerly place in Lessito Province, shown on the graphic in green.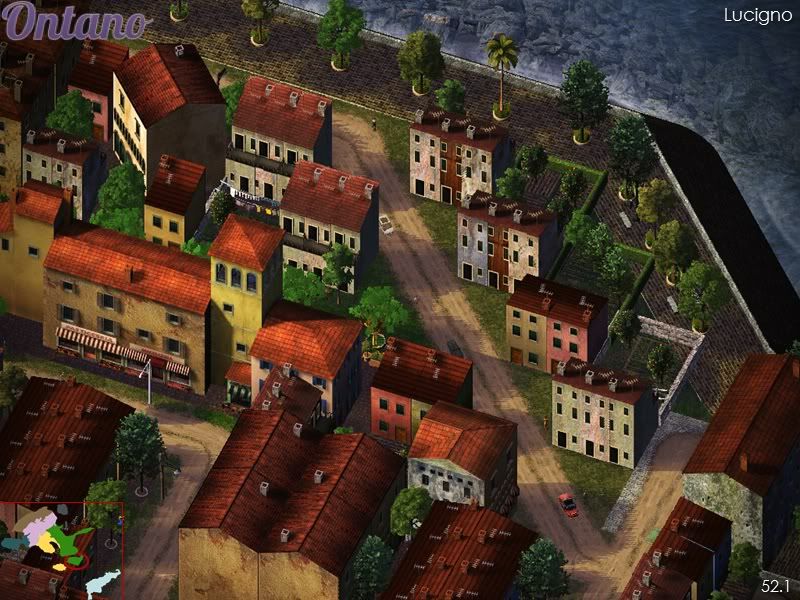 Lucigno has some of the best views of the Roumeli Strait, however it's spectacular views have been a help and a hindrance over the years.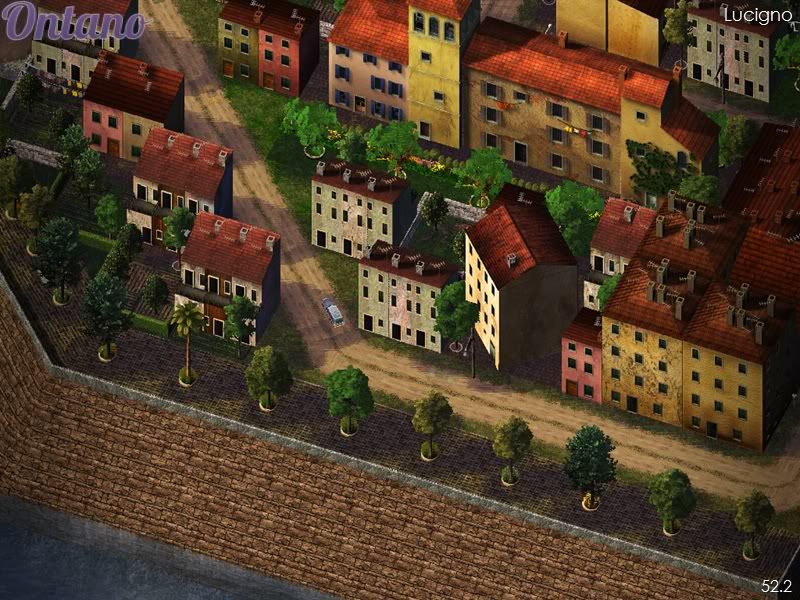 This south-eastern coastline often suffers from strong storms and coastal flooding during winter months, and this has lead to the village needing it's coastal barriers upgraded in the past decade.
However in summer months, Lucigno is one of the region's most popular rural resorts, due to it being home to three main beaches.
To end with today, a quick look at Plemora village again. I hope you enjoyed this return to Ontano.