Calora | Beside the Seaside

After a long time away, it's time to return to Cattala. I'd like to begin by apologising for my absence – my exams really did prevent me from even touching my Simcity game, let alone building anything. We start off today at Altura Town Hall, home to the local parish council and some city offices.
Moving along the coast this fine morning, we can see the sun is beginning to rise over a new area of Calora – Oviglio. Well, it's not actually new – just new to us!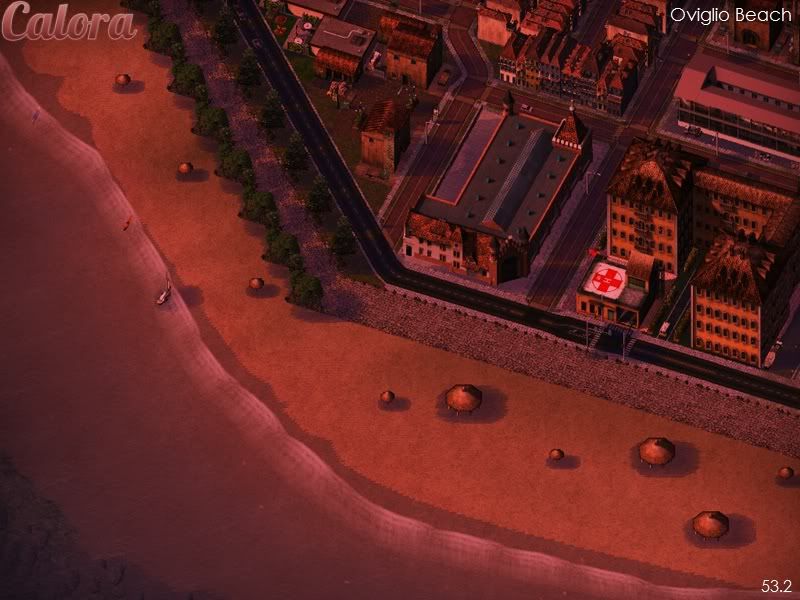 But before we see Oviglio in more detail, we're returning to Altura just before the morning rush hour begins. Here is the western fringe of Altura, an area we didn't visit in the last update. State-owned flats were built here in the 60s and some of the city's poorer residents have to live here.
Along the waterfront, many of the city's most famous and sought-after tapas bars and restaurants are found, with the lucky few who manage to get tables having wonderful views of the Bay of Calora.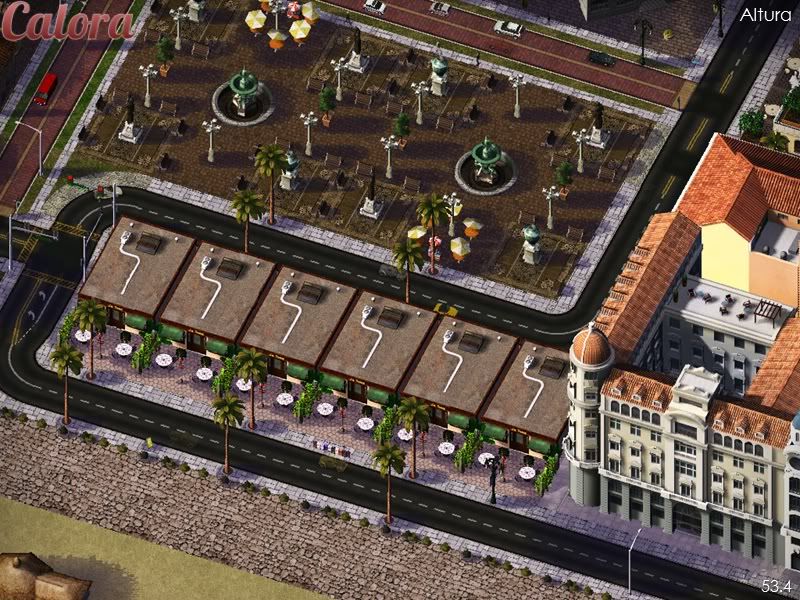 Here we see a small mosaic showing off some of the western points of Altura, which we've visited today. Piazzas, politics, boutiques and businesses co-exist side by side on the western coast of Calora.
And finally, to end today's update, a look at the coast of Oviglio late at night. I hope you enjoyed the return to Calora. We will be back later in the week with another update.