The Canal at Faraquouh
North of Moubasa exists a small spit of land, less than one mile across at it's thinnest point. This portion of the island is still largely barren desert, but much use has been made of the existing space since the discovery of the island by the Japanese. During the Japanese occupation of the island during WW2, a small earthen canal was dug through the strip of land for Japanese submarines to pass through should the need for African conquest (or a forward naval base) arise. The Japanese determined (and it was later confirmed, to great dismay, by American naval forces at the now famous naval battle of Foquodah Reef...[if you would like details just ask
]) that passage through the canal saves a day's journey around the southern tip of the island.
The canal resembles the Suez Canal in that canal locks do not exist. Passage through the canal is watched over by a small guard shack and radio tower that transmits all ship data to a nearby naval base. Should an unauthorized ship approach, Okumaran Coast Guard ships can quickly arrive and escort the ship out of the area.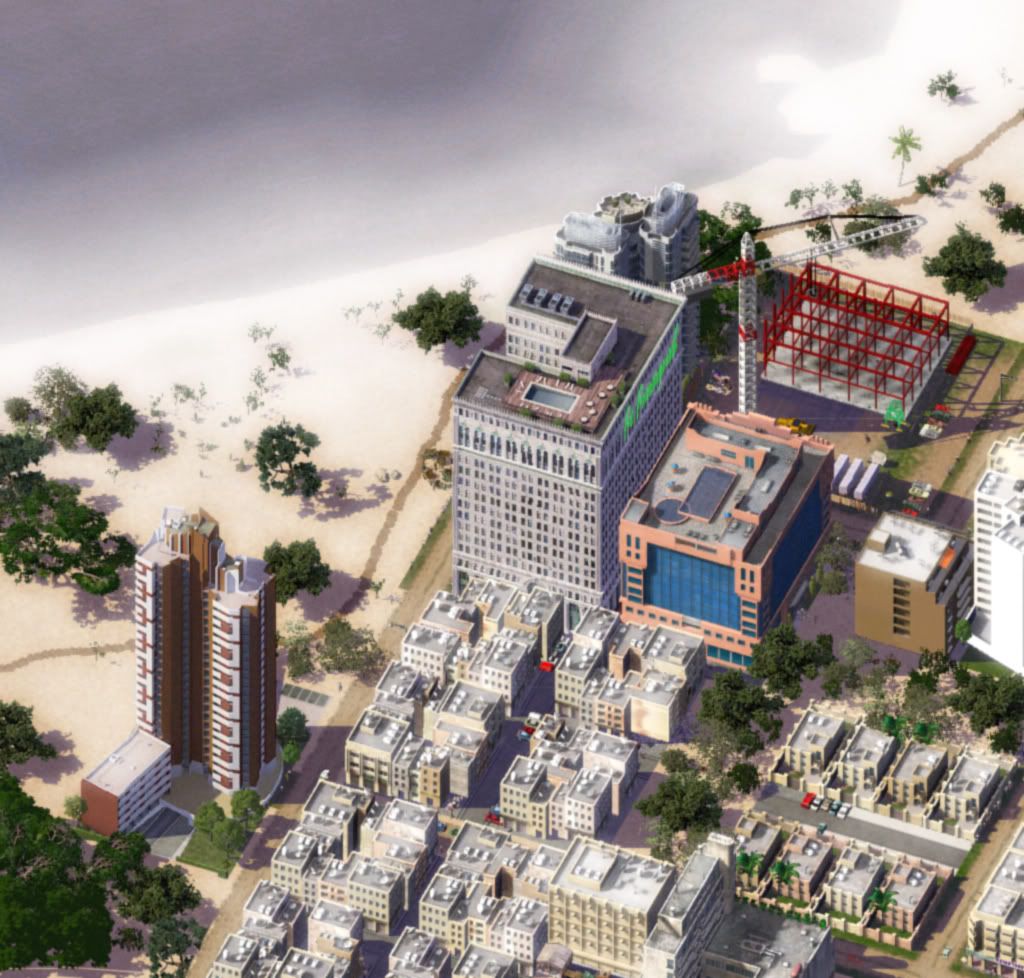 A small city named Faraquouh exists directly behind the canal that houses many of the canal's workers. The city is small, but provides much of the manpower and resources that keep the canal in commission. The city is also home to a large police/military tower that provides much of the backbone of the region's security. Much of the police force, however, has been committed elsewhere to fight the country's growing drug trafficking problem, and security in the area has been greatly diminished. Hopefully the problem will not be exploited....
The city still moves at night. Ships are sailing through the canal at all hours of the night. "Fe Faraquouh", the city's largest hotel/nightclub, provides much needed distraction for the cities workers. As the night ends, the work day begins again....