Bangor has its commerce, bustling streets, and tall skyscrapers, but it also has a fun side. Aquariums to parks and stadiums to eating. These are the places where sims can relax, hangout, and spend their hard-earned simoleons.
This is Delta Stadium, home of the Bangor Deltas. On the riverfront, but facing the city.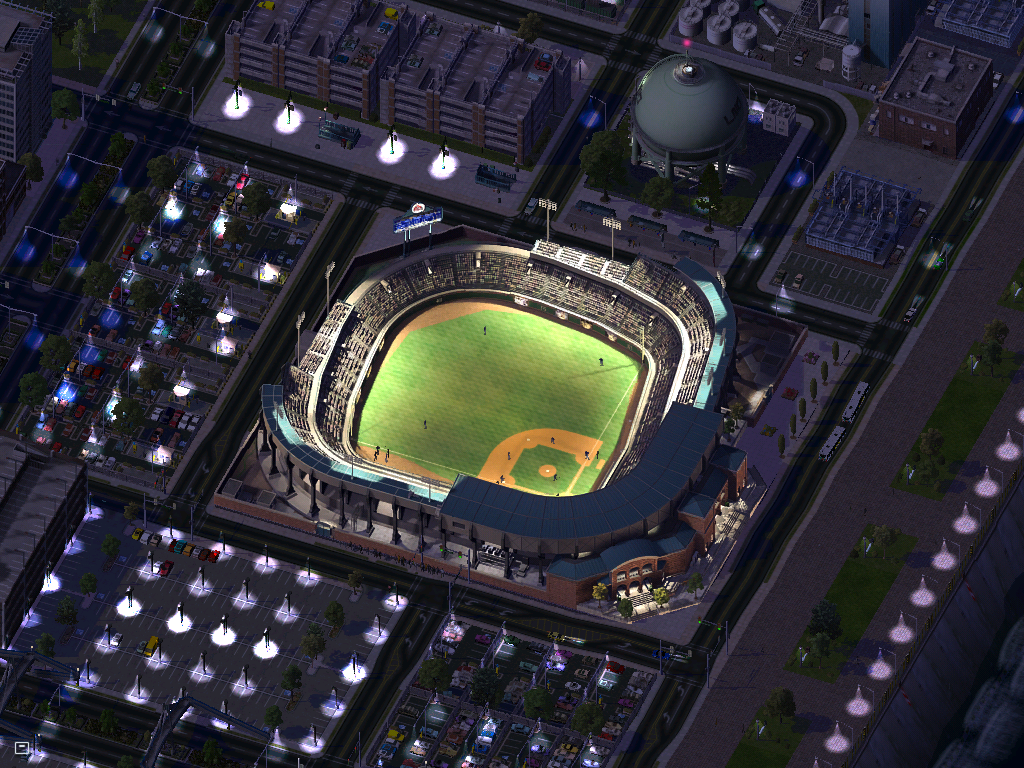 This is the local Sean M. Ellis Aquarium, near the waterfront, east of downtown.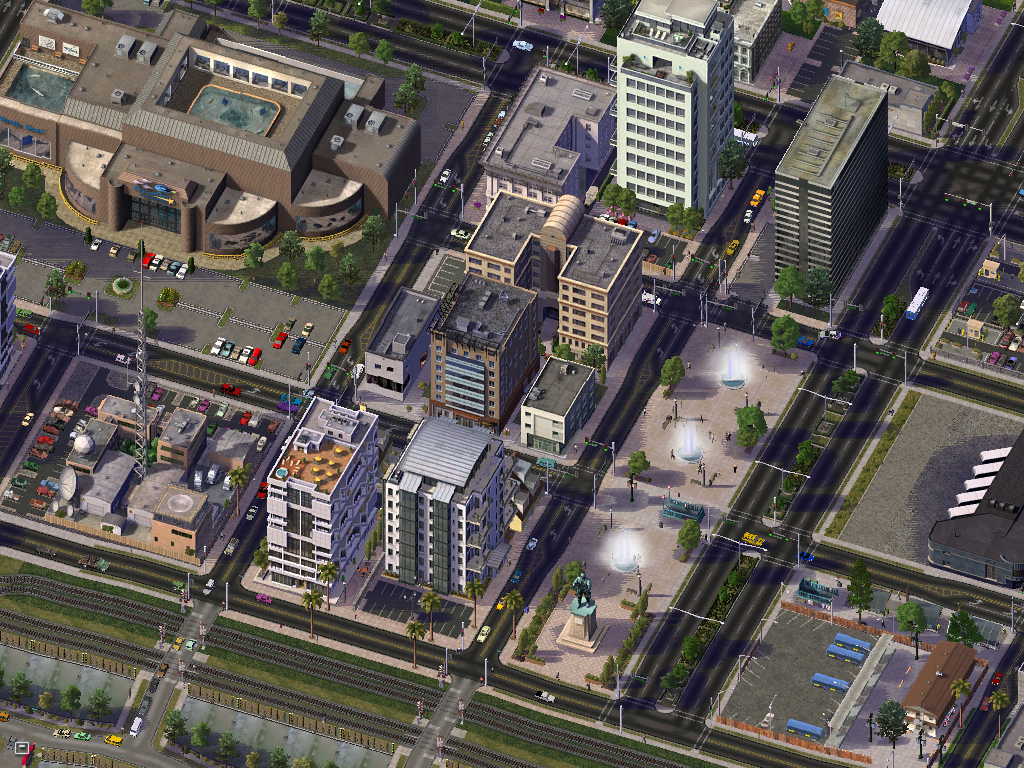 This is John Wells Park, a park just west of downtown across I-40. This is a popular biking destination, because its the start of the LaSalle Watershed Trail.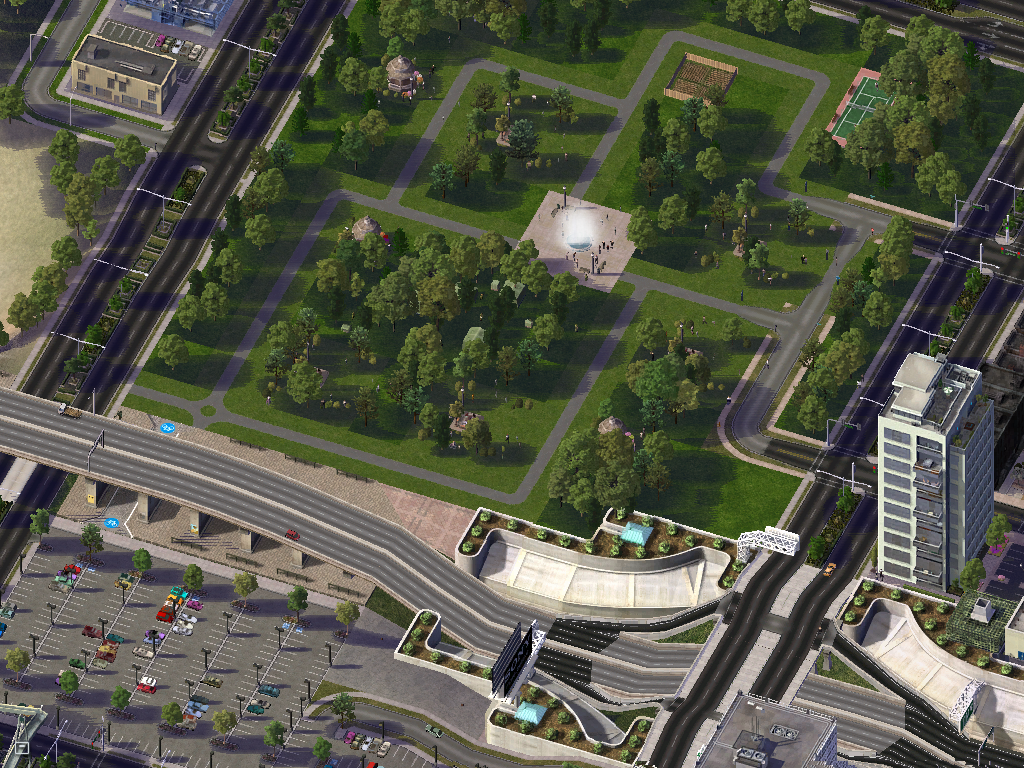 What do we have here? A military demonstration from Walker AFB...
The St. Shaun Cathedral was the first church built in Bangor, and the tallest structure for 11 years. Now it is the tomb of Priest James Shaun and one great tourist trap.
The Toyota Center is the only place for basketball in Bangor.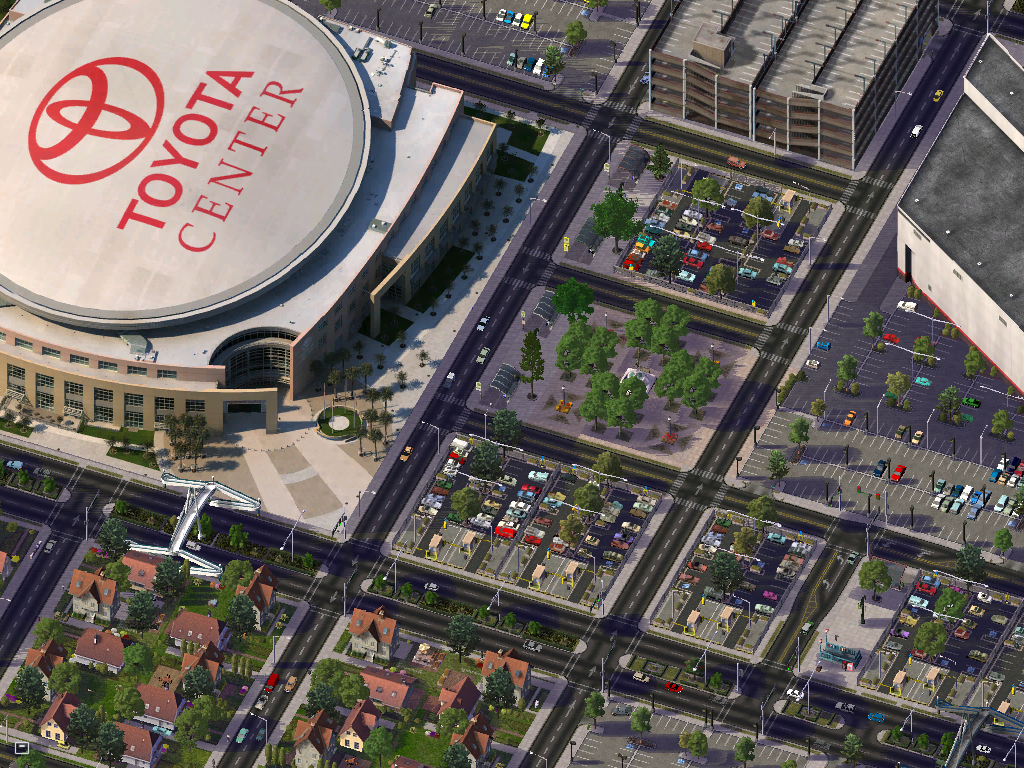 This and the nearby hockey rink bring in allot of customers, so small businesses are taking advantage.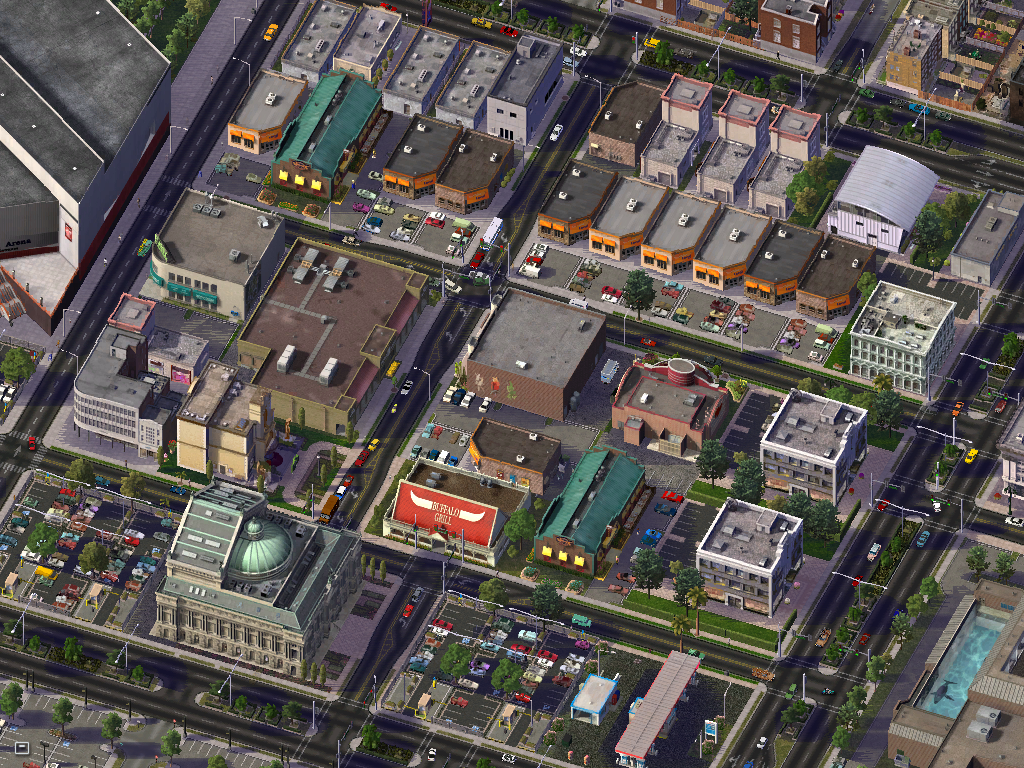 The waterfront (Not to be confused with riverfront, which is a boardwalk along Front Street) is the place where families can come and eat over the water or play at the park. This is the home of the annual Taste of Bangor. Also, a small freight station sits and ships out goods by rail from the few remaining factories from the 1800's.
This is one of the two massive arenas of the civic center. I would let you guys name it, but I am afraid HSBC pays rights to the name.
If you have any questions I will answer them with an entry.