PART 2: Downtown Bangor
Entry posted by City117 ·
124 Views
This is downtown Bangor, the heart of all commerce. With freeways flanking from three sides and skyscrapers aplenty, whats not to love about this?
At night...
From the west...
Little closer look...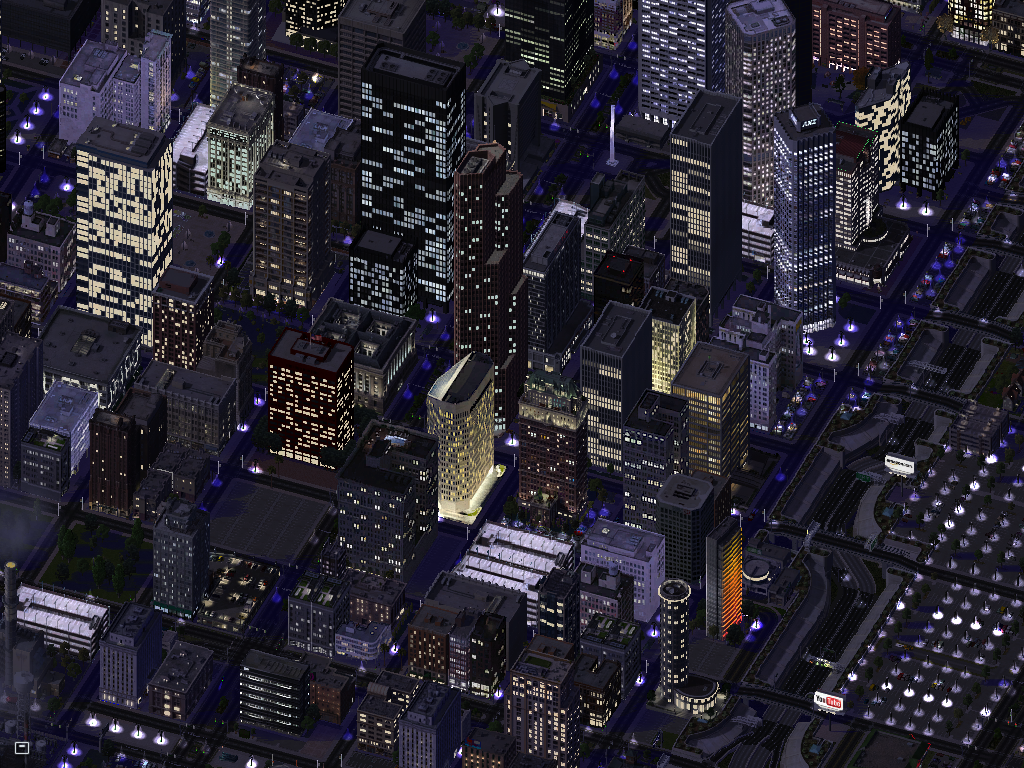 Shopping District...
This is City Hall. It is flanked by municipal buildings all surrounding a central plaza. The Bangor Museum of Fine Arts is also right across Market Street.
This is the Bangor Police Department. It houses dispatch, administration, detective offices, and more.
This is the Sam Rhodes Bridge. It is a cable-stayed bridge and carries I-40 across the LaSalle River. Its is named after the designer, Samuel Rhodes, who fell from one of the towers with a strong gust of wind. RIP Sam.
This is the main library in Bangor. Its is on bustling 14th St and has a wide variety of old to new books. It has a section of books for how to be a Simtropolis administrator. Essential for the sim mind.
The Bangor Convention Center, right on the riverfront for an easy picnic after a long day of "business".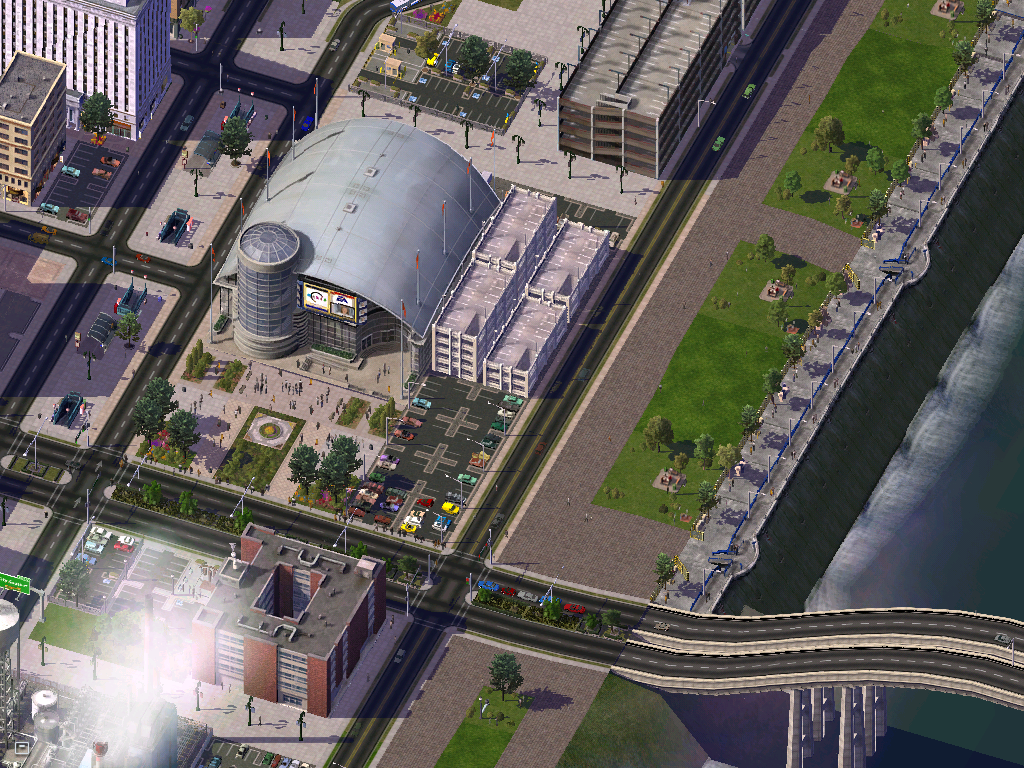 A simple map of the Bangor Metropolitan Transit light rail system.
Hoped you liked.
If you have any questions or concerns or image requests, I will create an entry answering these.