Grayditch University
"As much as I loved working and making money to support myself and my family, I soon realized that an education was needed to further my career. I did not want to construct railroads the rest of my life, and so I made a change.
I enrolled in the only university in the area, in the town of Grayditch. After a long waiting period, I finally got in!
I was so happy. My father was very proud of me."
"I went into the admissions office, McDonald Hall, to fill out all the paperwork. This was also the hall where the campus tours began. After joinging the rest of the group, we began our tour. We walked down the small path from McDonald Hall towards the rest of campus.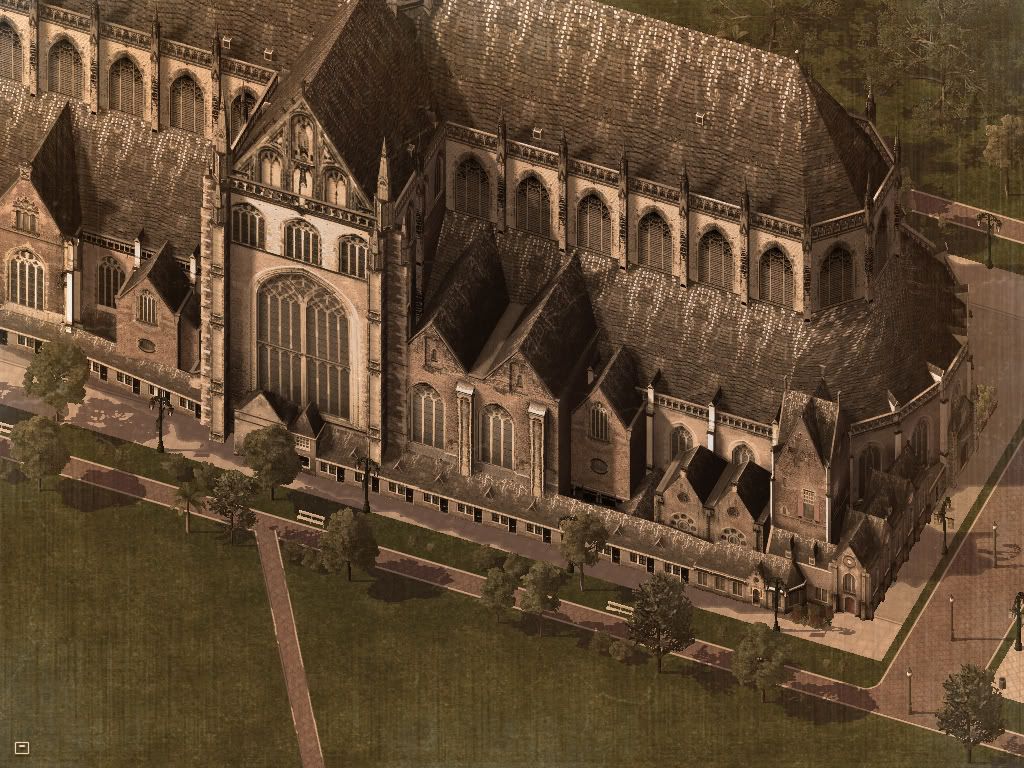 "The first hall we passed was Shanklin Hall. This hall, the tour guide said, was built in 1905 by Frank Sims Wright. It was the university architectural studies building. Acceptance rate to the architecture program was only 10%, as it was one of the top architecture programs in the country. There was no way I would be able to get into here, I thought."
"Next we passed Wallace Hall, the university engineering building. Here, mechanical, civil, and chemical engineering was studied. The program's pass rate was 95%, also one of the top in the country. This was really what I wanted to do. I hoped to be accepted into one of these programs."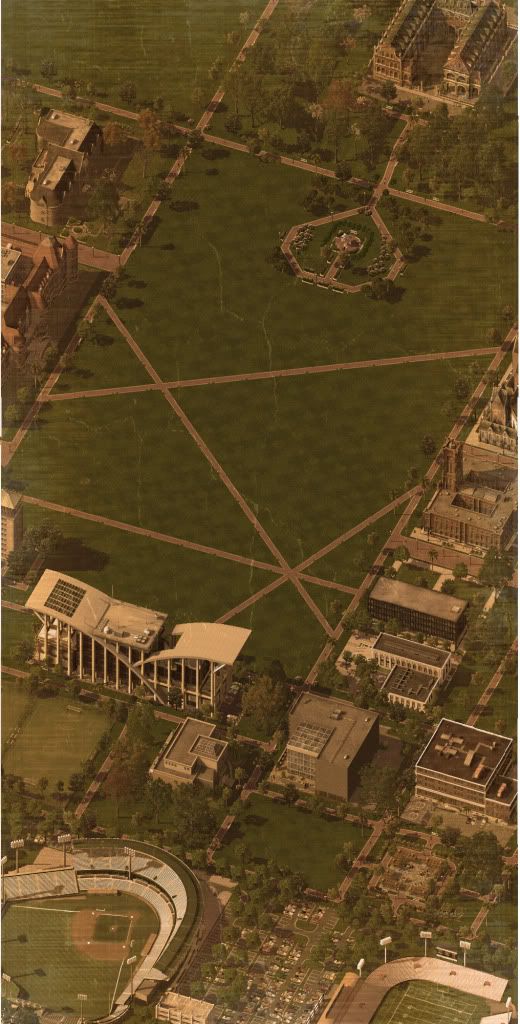 "This was where I wanted to get my education. Along with great academics, the university also sported great athletics programs as well. Grayditch University was definitely the place for me. After getting my parents blessings, I moved into one of the dorms on campus to begin my education."
"I soon realized what I liked most about college. It wasn't the classes, nor all the new people I met. It was football. Up until this point, I had never seen a football game before. I barely even knew anything about the game. The first game of the season was played two weeks after I started school. We played the Carson Cougars. It was a tough game, but the Grayditch Golden Hawks prevailed, 24-20. It was definitely one of my fondest memories from school."