Evergreen Mills... where it all began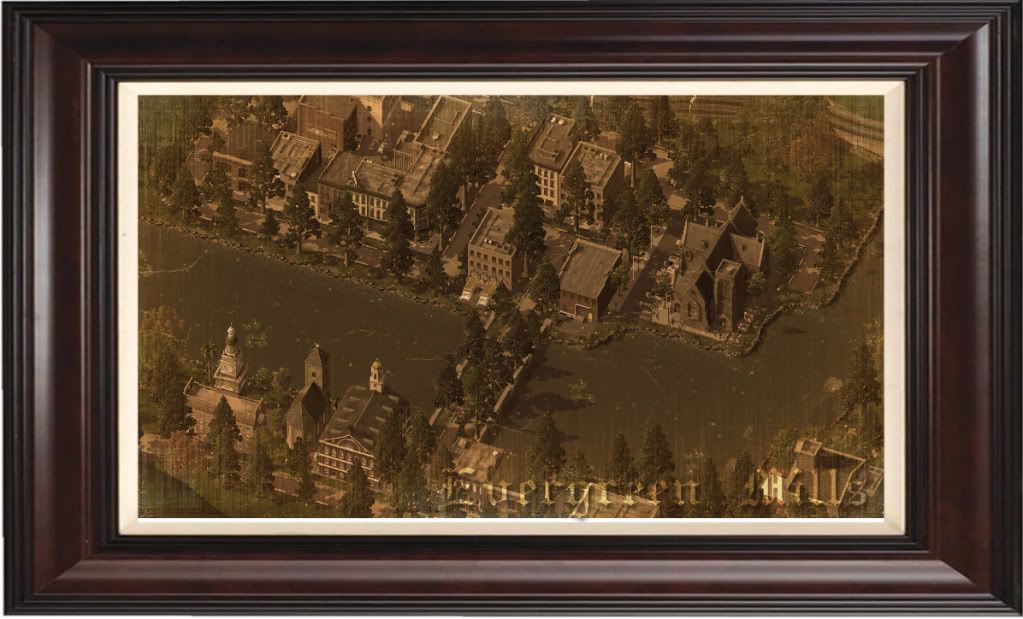 "It all began a long, long time ago, back in 1912 when I was born. My father, Claytus Jackson, was born into a farming family, but wanted nothing to do with it. He hated the early mornings, the long hours, and he especially hated how his body felt at the end of a long day in the fields. He wanted something different for his family than the life he had been born into. So, at the age of 18, he bid farewell to his family, and moved to McConnelly Isles, where he planned to start fresh. He wanted to create something uniquely his own. So he settled down next to a quick moving stream, built a cabin, and that is where I was born." Grandpa Jackson passed the first photo in the box around to all his family members. It was cracked and faded, but you could still make out the place where he began his life.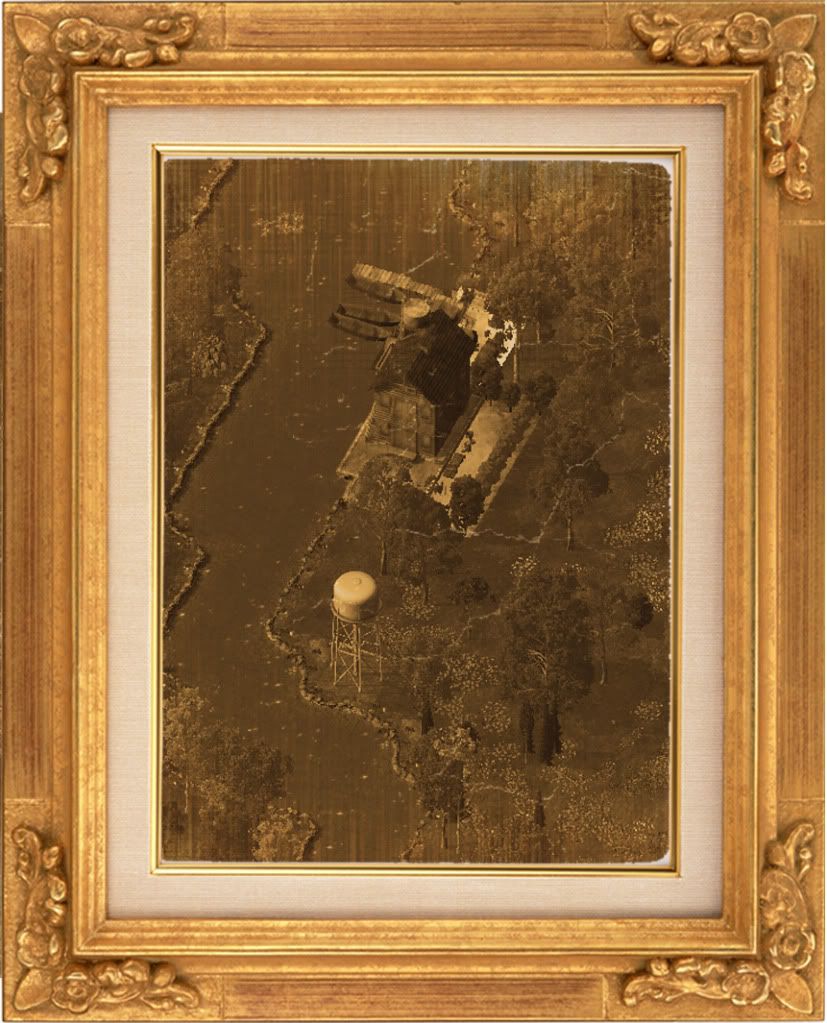 "We were out in the middle of nowhere. Precious commodities were few and far between. Mother washed the clothes in the stream, while my father went out and hunted the land to provide food for his family each night. Two year after I was born, my mother birthed me a sister. By this time I was getting old enough to begin to understand the world around me, although at a basic level. My mother taught us basic spelling and math at home, while my father worked. I saw my father leave everyday and come back every night, and it seemed to me like everything was perfect. Soon though, my father found it necessary to find another source of income besides hunting to support his family. His days began to become longer, as he had to travel into town to work, doing what, I never knew." Grandpa Jackson then paused for a minute, as he struggled to recall the details of his early childhood. Miles was able to briefly bring him back on track when he said "What happened next Grandpa?"
"Well, after the years went on, my father began to attract various businessmen back to the area to sell some of the land that he owned. The real estate was prime, right on the stream, which was full of large fish. The land was teeming with wildlife, and there was plenty of room to build a small town if it was in the cards for them. After tense negotiations, my father was able to sell some of his land to the men, who quickly began to build up the area." Grandpa dug into the box and pulled out another picture, which he stared at briefly and passed around the circle.
"Soon after town construction began, a path was built from our house to the town, and we were finally connected to civilization. A school house was built north of us on the river. This gave mother a break from instructing us everyday, as she was able to walk down the road and take us to school everyday. I was about 6 years old at this time, and the town seemed simply wonderous to me. I had never seen a building other than the one I lived in, nor had I really ever seen anyone other than my own family. I was simply amazed. We began to go to church every Sunday, and to the picture shows every Saturday. It was a great routine we were working ourselves into." Grandpa paused again to collect his thoughts. He took a sip of egg nog, dug into the picture box, and continued.
"Everything was moving so fast. The town kept growing. A bridge was put in, and we were finally able to reach the other side of the stream. A new church was built, along with a fire department, new homes, and a town hall. There was so much new stuff! Train tracks were put in, and trains began to run through town at all hours. I wasn't fond of that, however. I once tried to take the stakes out of the tracks so the trains couldn't go anymore, but I failed. My father got a job at the local pub, and worked late into the night. My mother seemed to not mind though, as the job paid well and there was always food on the table. Things were going well for us in Evergreen Mills. I didn't want anything to change."
Grandpa Jackson stood up and stretched. It was 9:00 PM, way past his bed time. He bid farewell to Miles and the rest of his family, and wished them all a merry Christmas. He pulled Miles aside. "Miles, if you want to hear more about this story, feel free to drop by anytime. I'd love to tell it to you." "OK Papa!" Miles said, and grabbed his things and headed for the car. Grandpa Jackson went upstairs and fell asleep.