The Waterfall
Replies:
luker91: Many thanks!
TowerDude: Thanks dude
k50dude: Thanks, I love a bit of eye candy! I added a few more shots of that little bog to this update!
Alejandro24: Thank you very much!
Skimbo: Glad you like it sir! Thank you!
ladybug2: You are too kind, thank you!
Bristore: Thank you!
DCMetro34: Thank you! My custom content comes from a mix of the Stex, Lex, Plex and a few other places like Gizmo's site. I have extensively tested my plugins for compatability, which has taken as long to compile as the building of this CJ has! If there is anything that really catches your eye, let me know and I'll endevour to find the link for you!
Schulmanator: Thank you kindly! Enjoy the waterfall! But do the cats like the water?
dannymc92: Thank you!
And now to the Waterfall!
Before the pics, a few words; Firstly the techniques for this type of Waterfall were used originally by jacqulina in her excellent CJs. She is a true Master of terraforming and terrain and I urge you to check out her work in the CJ section of the Simtropolis Forums. Secondly, I regard this waterfall as incomplete and will probably redo parts of it early next year for another update. This much took nearly 15 hours in total! Thanks go to ChrisAdams over at the SC4D for the Mayor Mode Plopables that make this type of scene possible!
#1
#2
#3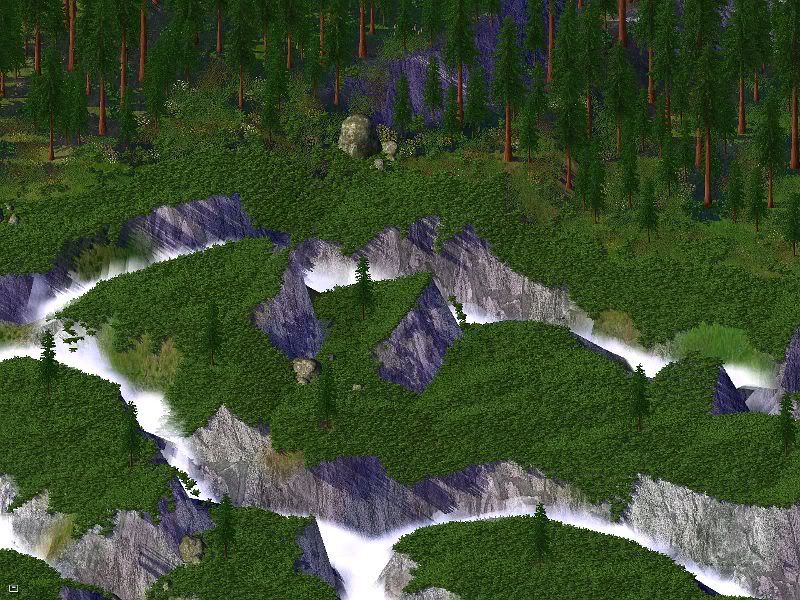 #4
#5
#6
#7
#8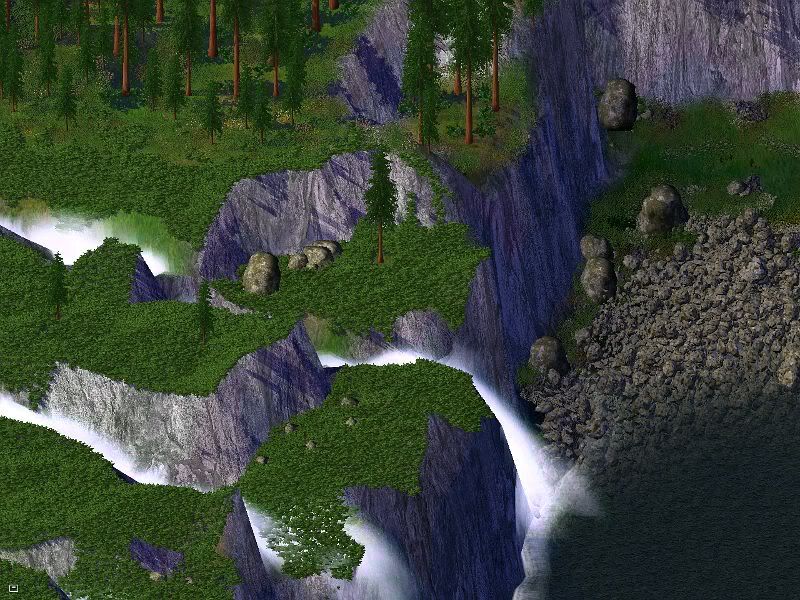 The patch of bog land near the train station:
#9
#10
And a few shots of wilderness near the farmland, plus a photo of a field near my workplace which was the inspiration:
#11
#12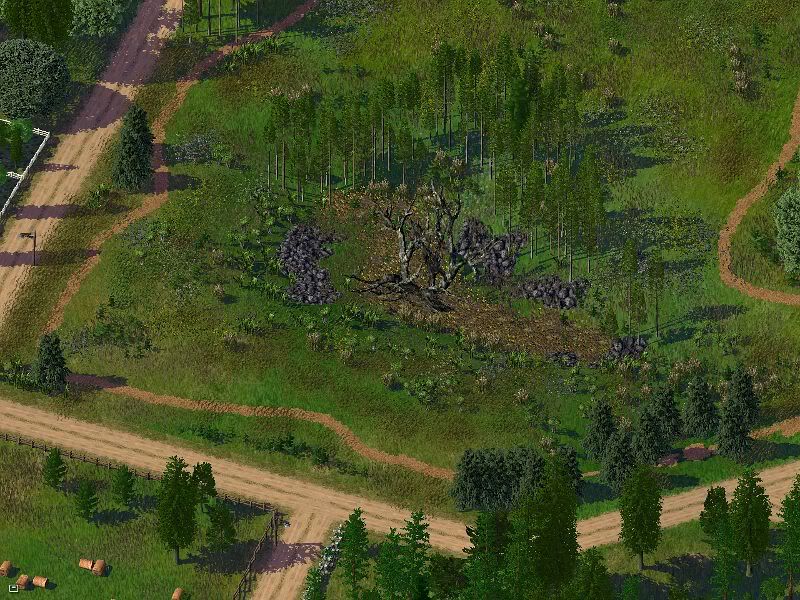 #13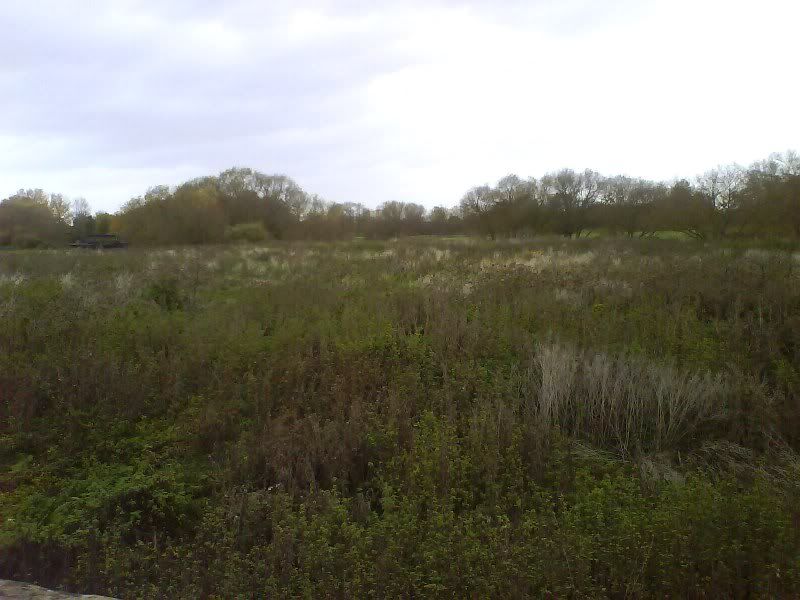 As ever, thank you for viewing, any comments and thoughts are always welcome!