Update on Port Minnatonka
Port Minnatonka has grown somewhat. There is now a CBD along with a river and a new urban neighborhood.
The lake to the north feeds to the south. The Minnatonka Country Club rests on the banks as well as a new residential neighborhood.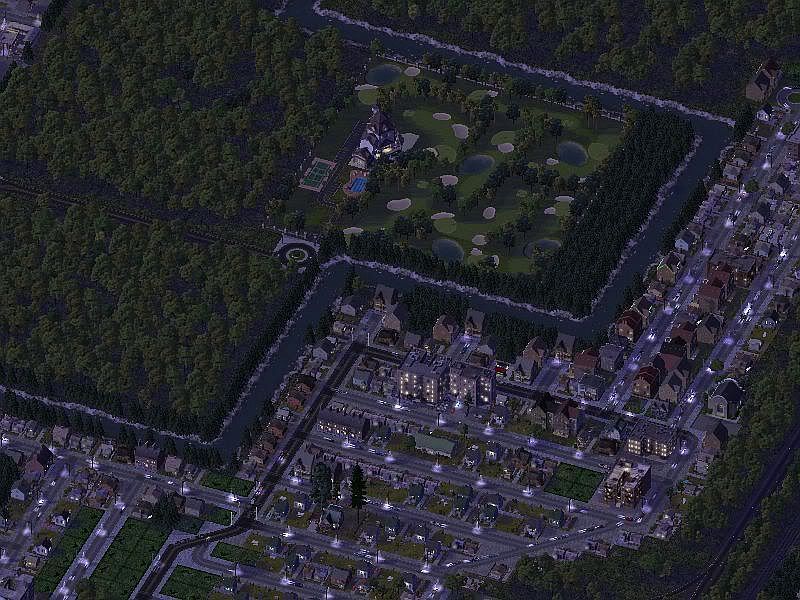 The river winds through the forest with expensive houses on it's banks. To the bottom right, you can see part of the interchange in the previous entry where I described the future residential expansion.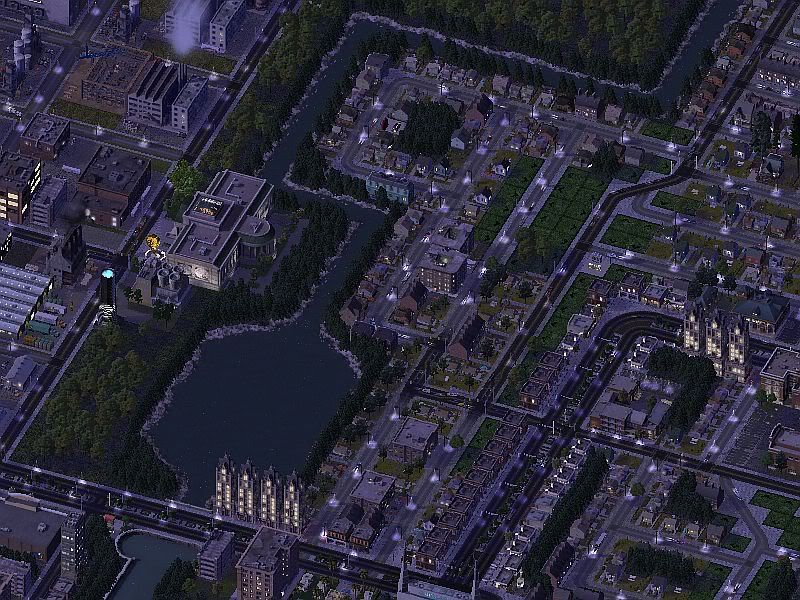 The river connects to the canal system here. The residential neighborhood ends and the new CBD is just south of here.
The new interchange that was built for the expansion for the new CBD and residential neighborhoods.
Bell South built a regional Headquarters in the new CBD.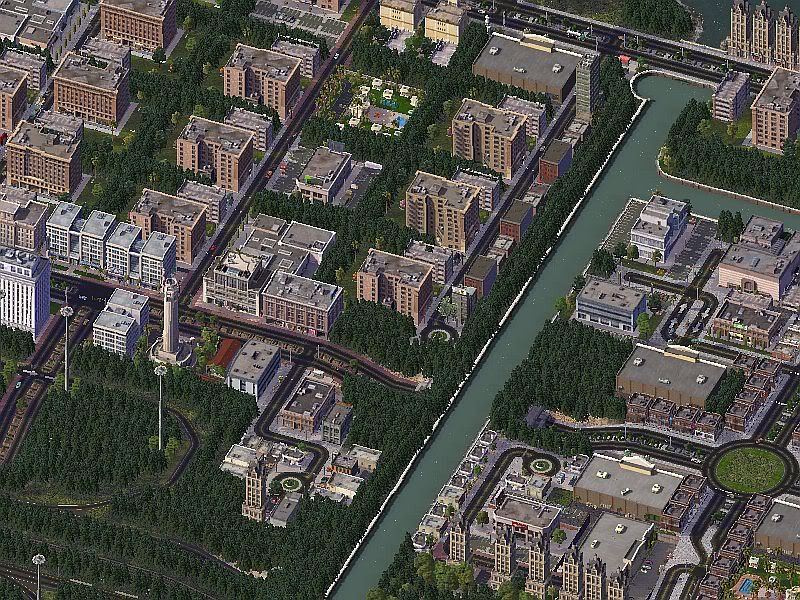 The new CBD was designed to have a relaxing atmosphere with the massive amount of trees that were planted.
This is the main interchange for the new CBD.
Towering middle class condos were built to house the new residents flocking to Port Minnatonka. You can see Maitre Park
during the summer.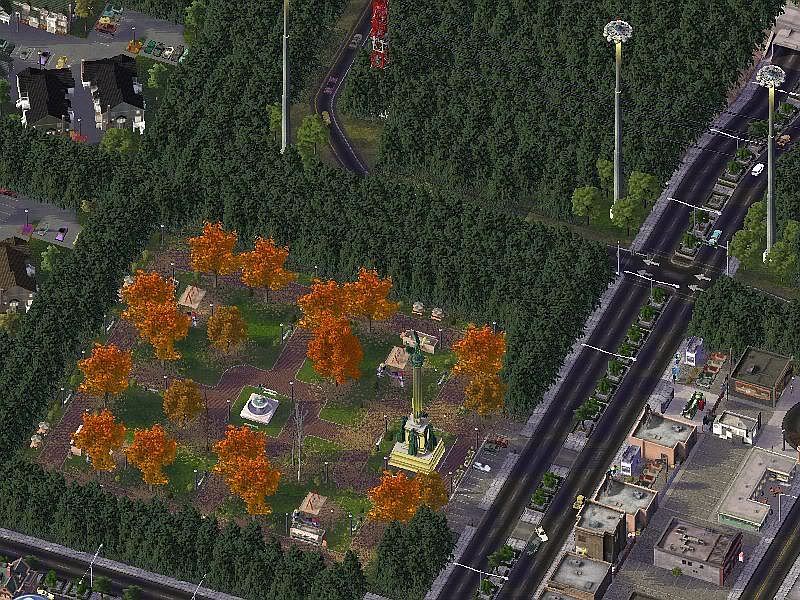 This is Maitre Park during the fall, right before the new condos were built.
Simcruise Lines has built a port just south of the new CBD and are constructing a towering resort hotel.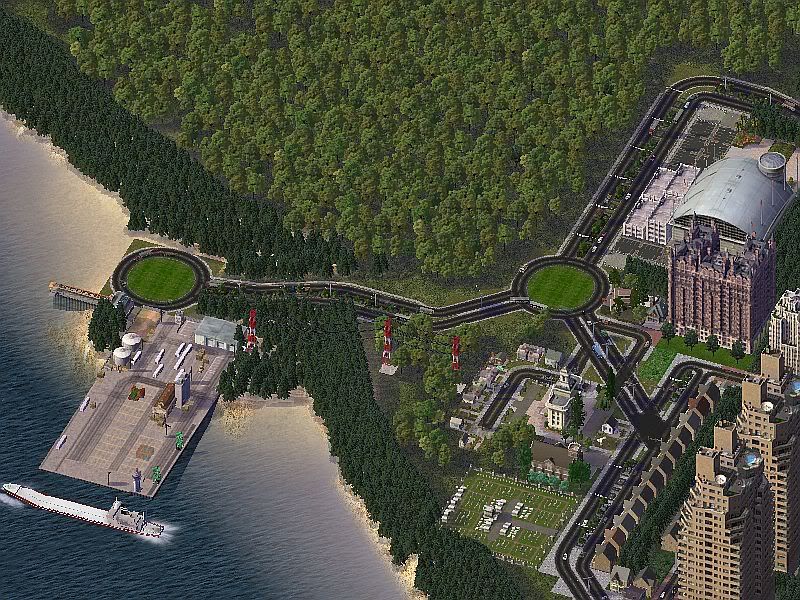 A seaport and convention center were built and a new zoo was in the planning stages to be built across from the convention center.
The zoo is a very popular spot in Port Minnatonka.
This is a very busy section of the new CBD. The avenues goe beneath the highway in both places, but only 1 avenue has access to the highway.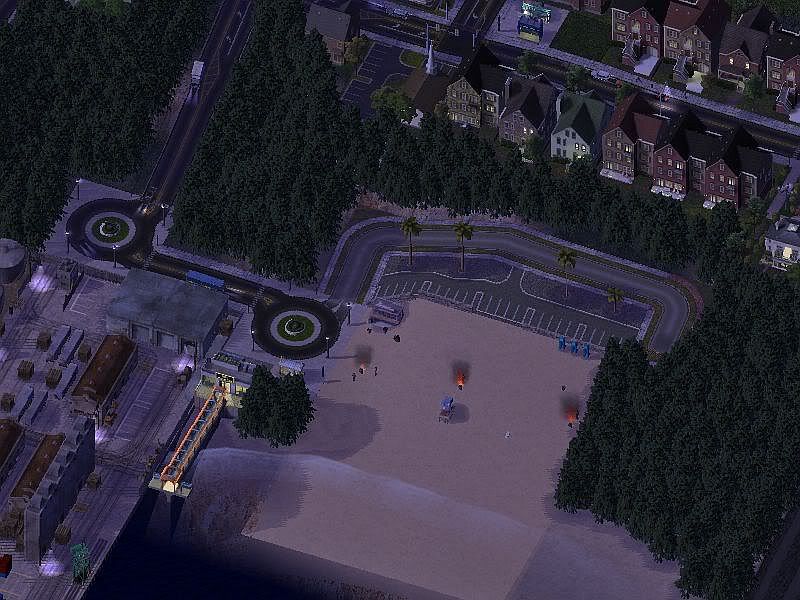 Bonfires are popular on Tremont Beach  at night.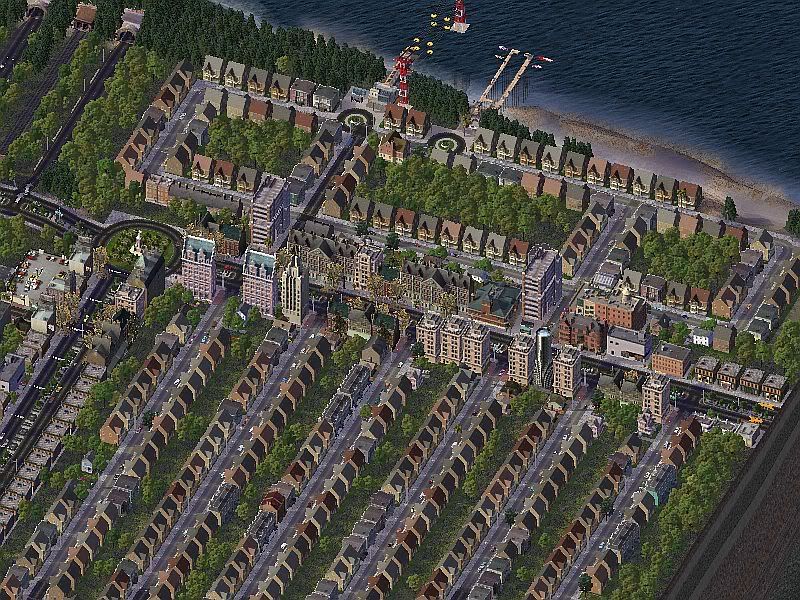 Across the river, the houses have been renovated and are much more expensive now.
Some upper class condos were built and Turtle beach is a hotspot. That's it for the update on Port Minnatonka. I hope you enjoyed. Do Svidaniya.