The City of Wilson
Twin Peaks quickly ran out of room for expansion due to it's laws preserving nature, so Wilson was founded in the county next door. It has a lot of forested land and keeps growing even after 49 years. It has a massive public transportation system and parks and recreation system. Onto the pics.
A massive highway project was the first plan put into action in Wilson and thousands of unemployed folks in Twin Peaks instantly had jobs.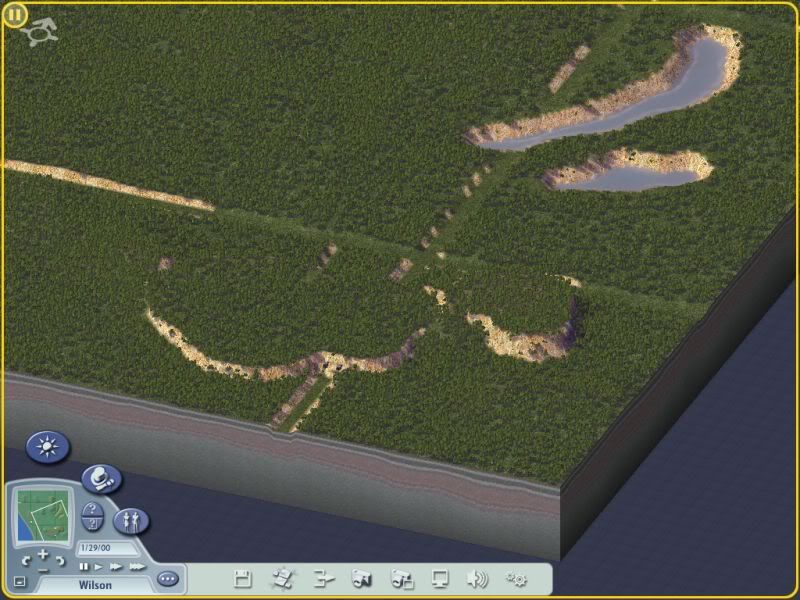 This is the south western area of Wilson.
So many people arrived that the Interstate project was quickly finished along with the industrial sector and a residential/commercial center north of the industrial park. The workers pressured the town council to designate the plateau a protect area and was later named Wilson National Park.
This is a farther shot of Wilson with Wilson National Airport at a distance from the city for future expansion. Trails are planned for the national park.
This is known as Old Wilson Center due to it being the first residential and commercial project in the city to provide housing for all the workers.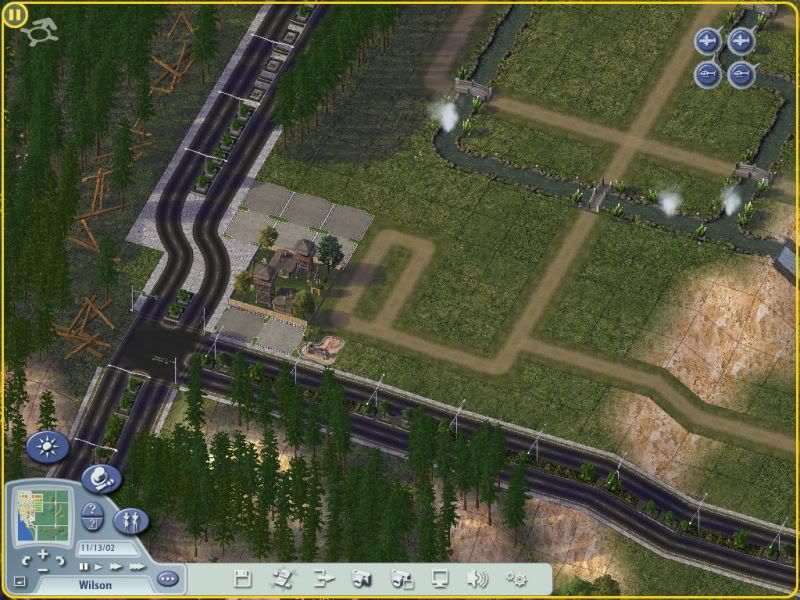 It took 2 years to finish the trails in the national park, sadly most of the trees were cut down to build homes. Volunteers took it upon themselves to make the trails and build a stream to provide water for the trees planned to be transplanted and seeded, this is the park just before the trees were transplanted.
This is Wilson National Park from a distance. The town council granted the casino permission to build their casino, as long as it was on the bluff overlooking the port and industrial sector.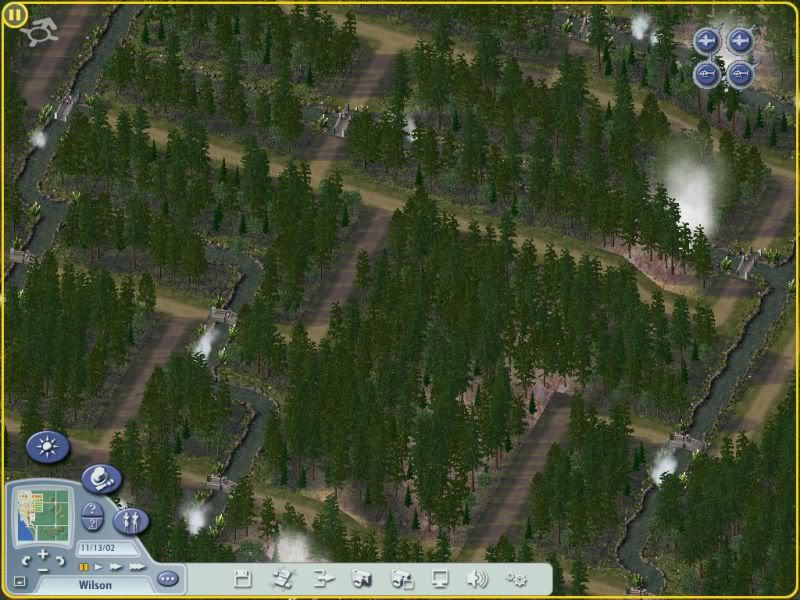 Thousands of volunteers helped transplants the trees over the course of 1 day thanks to the trails and the major roadways around the park. More trees were en route on the highways and rail. Simnation donated the trees in honor of the workers building the city.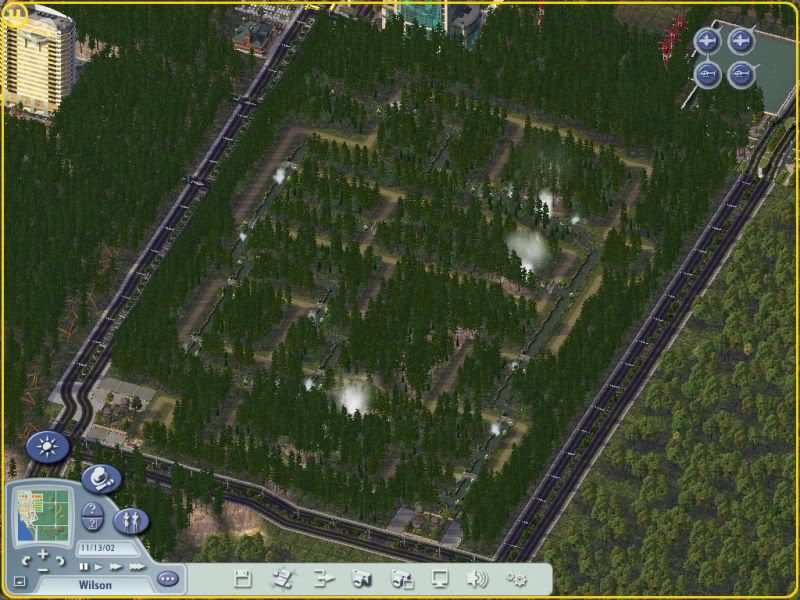 The park was a massive undertaking and is a center of pride for SimNation.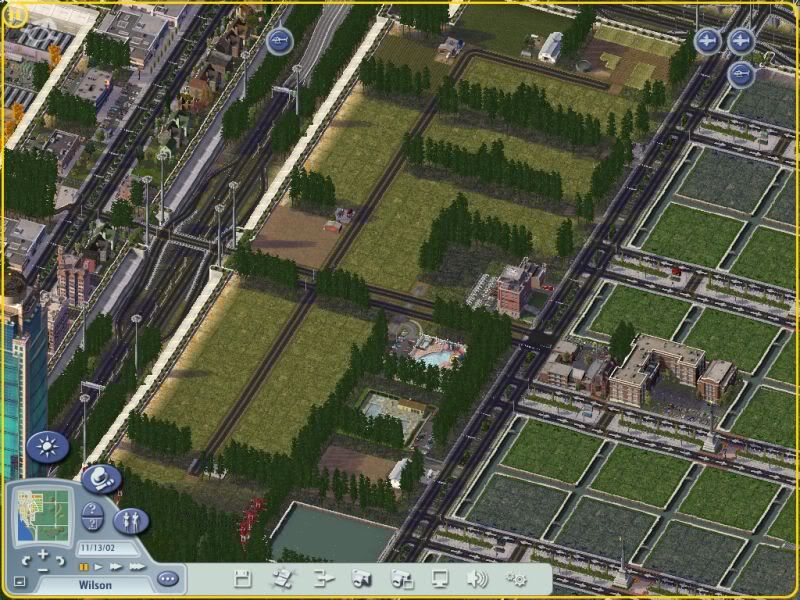 Unemployment was almost non-existent in Wilson thanks to all of the public works projects approved by the town council.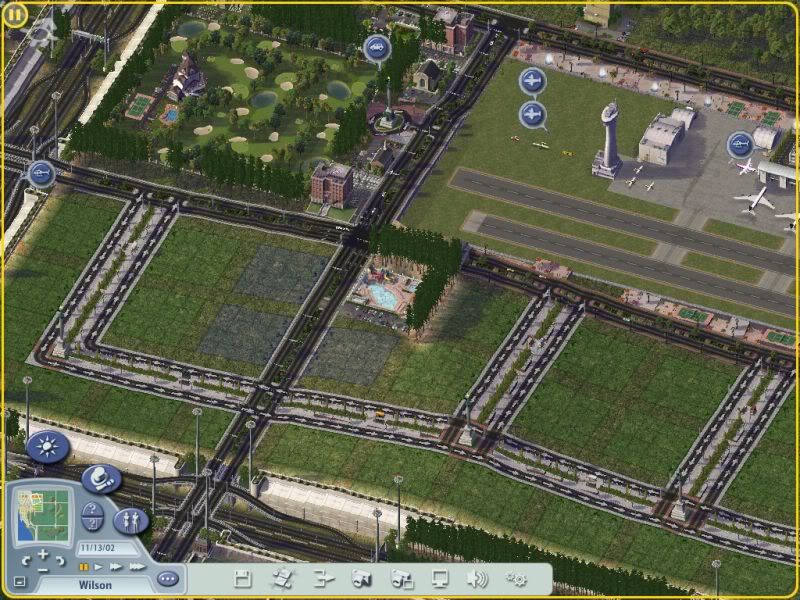 The previous pic has a section of Wilson Heights, the town council answered demands to zone public housing for the new arrivals who seek employment.This is the north section of Wilson Heights abutting Wilson National Airport.
This is the central area of Wilson Heights with a corporate boulevard.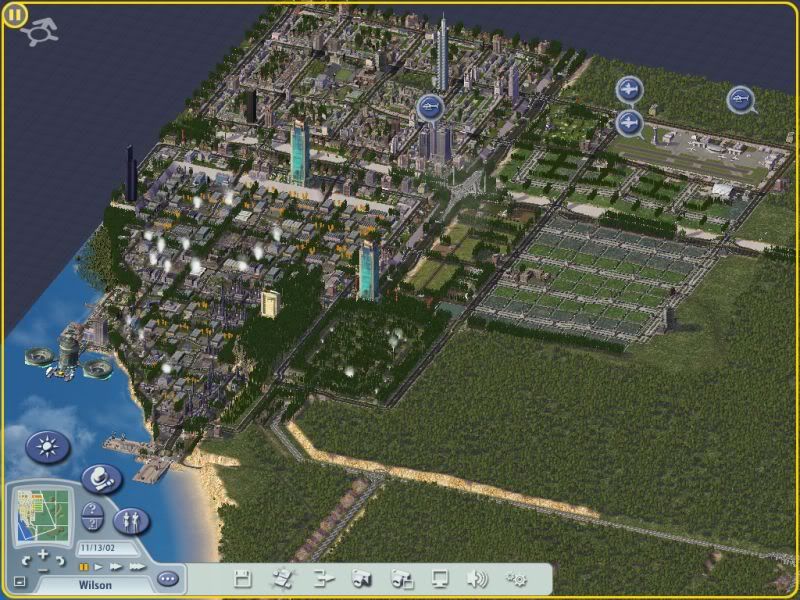 This is the final shot of Wilson, 2 years after founding. Plans have been drawn up for an extension to the industrial park with a canal system for barges. The last shot of the night will be a night shot of the Mystic Resort at the entrance to Wilson National Park.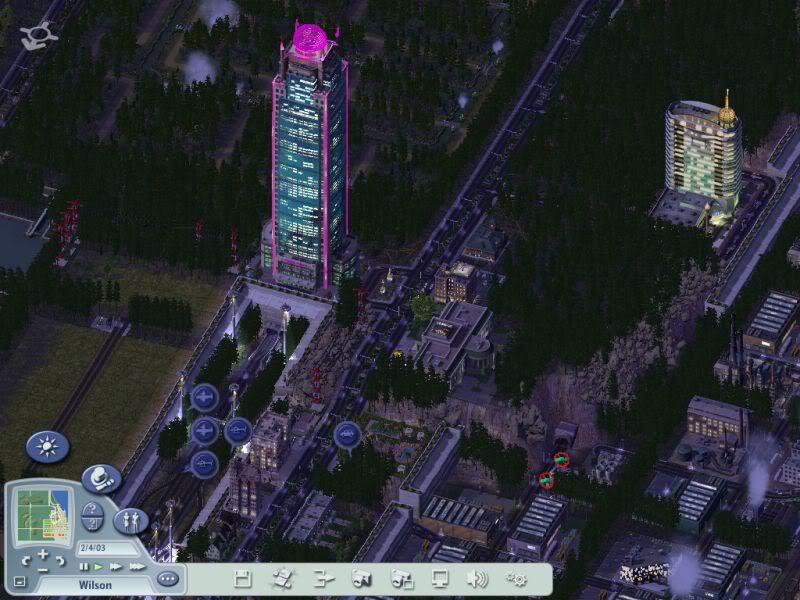 I hope you have enjoyed the progression of Wilson. Thank you for visiting my journal. Do Svidaniya.