Introduction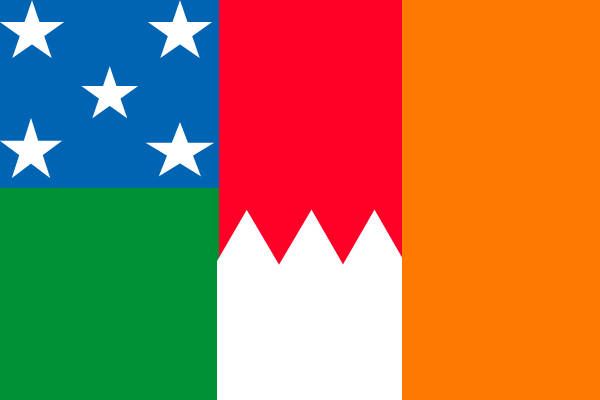 Port Bamberg, former American Protectorate of Aracjuna, 18. May 1909
"Ladies and Gentlemen, may I introduce to you, the Flag of the new Confederate States of Aracjuna."
The voice of Frederic von Heusenstamm was shaking, when he spoke those significant words. Aracjuna has been an American Protectorate since the USA declared their Independence in 1776. Now 133 years later, the Confederate States of Aracjuna would finally become an independent Nation itself and it would begin with the Introduction of the new National Flag, which comprises the Heritages of the 4 major Ethnicities residing in Aracjuna: The five White stars on Blue background indicating the American Heritage aswell as the Scottish, the pattern of the stars was chosen to resemble the Scottish saltire. The Green, White and Orange of Ireland for the Irish Heritage and the Red and White of the Franconian Rake for the Franconian Heritage.
The flag was unveiled and everybody in the Hall stood and applauded up to show their respect for the Banner under which a new Nation was born. "Together in Peace, this shall be our Motto from now on!" continued von Heusenstamm.