Overview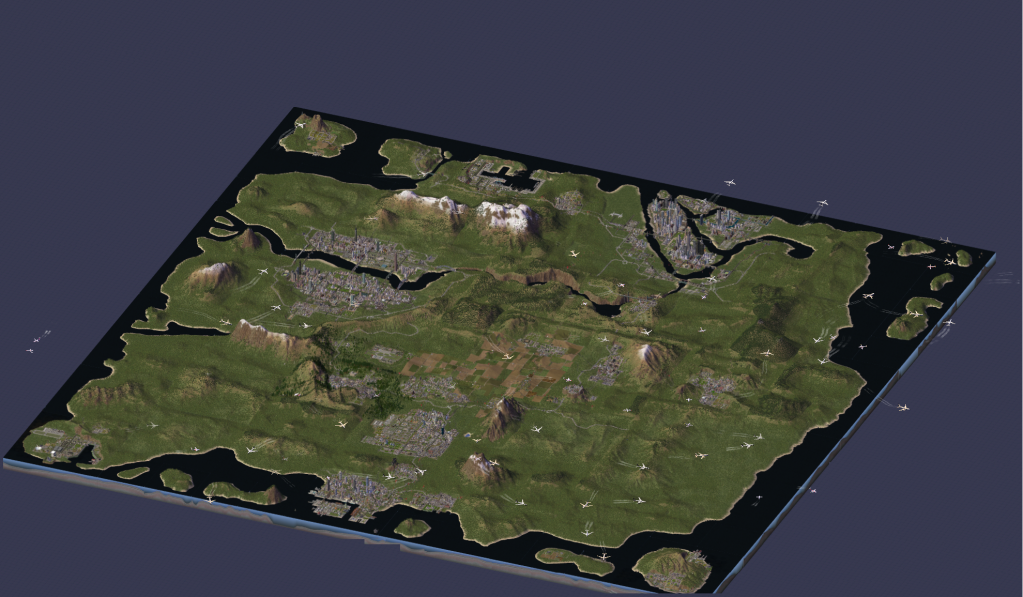 This is the Island of Aracjuna in 1945, after the End of WWII.
Although the CS of Aracjuna never officially declared War on the Axis, the contributed to the Allied Effort to win the War mostly through a lot of Volunteers who joined the United States Armed Forces, especially the Franconians from Aracjuna were quite useful as Translators (Franconians are originally from Germany, so they're usually able to speak German).
But also the Armed Forces of Aracjuna engaged directly in this War, Naval Ships helped keeping the routes between America and Europe clean of the German Kriegsmarine, the 33rd Infantry Battalion "Scotsmen" fought alongside the Allies in North Africa, The 21st "St. Patrick" Armored Battalion and the 43rd Mechanized Infantry "Franconia" participated in Operation Overlord in '44.
When the War ended, about 1/3rd of all able bodied Aracjunans have fought in this war and about 8672 Aracjunans have lost their Lifes.
(I know the Island looks not that natural and kinda squarelike, I need landmass so I dont have to overcrowd my cities to get a big population and can keep my countryside, like it or leave it)
[images resized, please keep all images within the 800x600 or 600x800 pixel limit. Thanks! - Chptrk]